Amir Muqam is a politician associated with Pakistan Muslim League N. He has been twice elected as a member of the National Assembly. He has also served as a mechanical engineer before joining politics. Muqam was previously associated with PMLQ. He later joined PMLN. It is said that he had advised Musharraf not to launch his political party as it did not have any future. This article has all the information about Muqam, including Amir Muqam Biography.
| Title | Description |
| --- | --- |
| Personal | |
| Name: | Amir Muqam |
| In Urdu: | عامر مقام |
| Famous As: | Politician |
| Nationality: | Pakistani |
| Residence: | Islamabad |
| Education: | Mechanical Engineering |
| Religion: | Islam |
| Profession: | Politician and Engineer |
| Website: | https://www.facebook.com/EngrAmirMuqam/ |
| Born | |
| Date: | 25th July 1963 |
| Place: | Shangla, Khyber-Pakhtunkhwa |
| Family | |
| Spouse: | Married |
| Children: | Niaz Ahmad |
| Siblings : | Dr.Ibadullah |
| Career | |
| Political Party: | Pakistan Muslim League (N) |
| Member of the National Assembly | |
| Constituency: | Constituency NA-31 |
| Assumed office: | 2002 -11 May 2013 |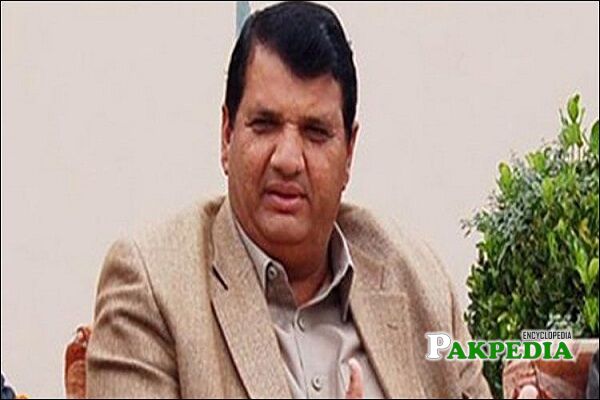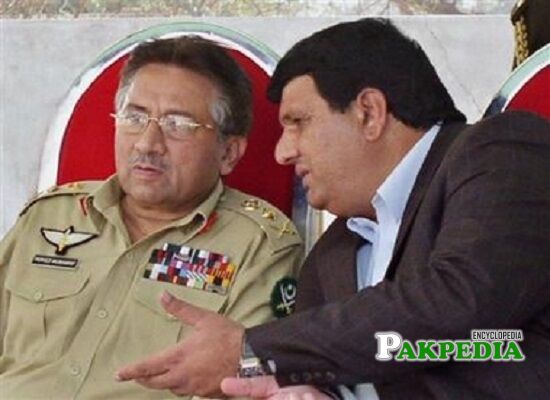 Amir Muqam Biography
Amir is an engineer by profession and has practiced as an engineer for more than ten years. He was also a member of the Engineering Council. Muqam served as Minister of Water and Power in Musharraf's government. He was the one who supervised the Peshawar motorway that was later inaugurated by Musharraf. After an end to Musharraf's government, he did not maintain his association with PMLQ and joined PMLN.
Soon, he was appointed as senior vice president of the party. The last two elections have been miserable for him. He did not win his seats. In the previous term of Nawaz Sharif, he served as an advisor to him.
Amir Muqam Family
He belongs to a Gujjar family and is the brother of Dr.Ibadullah, who is also a politician. His son Niaz Ahmad has served as a Nazim of Shangla. He is the youngest Nazim in KPk.
Education of Muqam
He completed his metric from local high school and later enrolled in 1983 at the University of Engineering and Technology in Peshawar to study engineering. In 5 years, he got a degree in Mechanical Engineering and started his career as an engineer. He was lucky that he worked as an engineer with the provincial government at that time
Muqam date of Birth
Muqam was born on 25 July 1963 in Shangla Khyber Pukhtunkhwa.
Professional Career
He started his professional career as an engineer successfully. Soon after completion of his education, he worked with the provincial government on several key projects. He has been a member of the Pakistan Engineering Council since 1989. He also supervised the Peshawar motorway during the Musharraf's government
Political Career
Initial Career
In 2001, Amir participated in Local Body elections and became the Mayor of Bangali Chagum Union Council. He associated himself with Pakistan Muslim League Quaid. In 2002, he contested in the general election on the plate form of Jamaat Islami and the PMLQ alliance from NA-31. It was the first time that he would contest an election for the provincial assembly. He contested against Safeer Khan of Awami National Party and won it comfortably.
He got 25960 votes while Safeer Khan of ANP got only 18676 votes. After the successful election, he appointed as the Minister of State for Water and Power and political affairs. He was seen actively participating in the development of NWFP now, Khyber Pakhtunkhwa. Some of the developments are the Peshawar motorway and Sui gas connections in the province. Because of these developments, he re-elected as a member of the National Assembly in the 2008 general election.
2008 General Elections
In 2008, he contested against Sadid Ur Rahman of ANP and remained successful. He got 26928 votes while Sadid got only 15740 votes and lost to him. He appointed as the Federal Minister for Industry and Production, but he soon resigned for the ministry. His relation with the party grew bitter, mainly due to his party's alliance with PPP. He called it baseless and against his principles.
His party leaders, Chaudhry Shujaat and Chaudhry Pervez Ilahi, came to his house in Islamabad but could not convince him. It was said that he also had talks with PTI, but PTI refused to let him join the party. After a meeting with Nawaz Sharif, he joined PMLN. He was soon given key posts in the party. The senior leader Javed Hashmi of PMLN left the party, and the senior vice president was vacant. He was made the vice president of the party.
2013 General Elections
In the 2013 general election, he decided not to contest on his home constituency to leave it for his brother and contested on NA-30 Swat, PK-80, and PK-82. On NA-30, he had to face a much stronger candidate of PTI, Salim Rehman. Muqam was unfortunate that he did not win the seat. He got only 33027 votes, and the winner Salim Rehman from PTI got 49976 votes. He also did not win on the other two constituencies.
His home constituency NA-31  won by his brother Abdullah. Though Muqam had not won the election, he was appointed as an advisor to Prime Minister Nawaz Sharif. He was assigned the task of supervising the federal departments operating in Khyber Pukhtunkhwa.
2018 General Elections
In the 2018 general election, he contested on NA-2 Swat. He faced Haider Ali of PTI but could not win the election. He got only 41125 votes while Haider got 61687 votes.
NAB Case
Muqam faces a case in the NAB against his business company. He is accused of using government funds for his business and having assets beyond means. A warrant by the Chairman of NAB was issued to probe his assets that challenged in Peshawar High Court. Peshawar High Court soon gave him interim pre-arrest bail. The NAB stopped from arresting him during the inquiry of his assets.
Social Media Accounts
His social media accounts include