Alys Faiz is a name known to everyone who commenced in multiple fields including Writer, social activist, peace lover, Journalist etc. Alys was born as Alys George, but later she converted into Islam after marrying celebrated poet Faiz Ahmed Faiz. She took her last breath in 2001, yet everyone still commemorates her name because of her endless services. This article has all the information about her, including Alys Faiz Biography.
| Title | Description |
| --- | --- |
| Personal | |
| Name: | Alys Faiz |
| In Urdu: | ایلس فیض |
| Famous As: | Poet |
| Nationality: | Pakistani |
| Residence: | Karachi |
| Religion: | Islam |
| Profession: | Poet, writer, journalist, human rights activist, social worker and a teacher. |
| Born | |
| Date: | 2nd September 1915 |
| Place: | London |
| Family | |
| Spouse: | Faiz Ahmed Faiz |
| Children: | Salima Hashmi and Muneeza Hashmi |
| Siblings : | Christobel (Sister) |
| Relatives: | Salman Taseer (Son of her sister), Adeel hashmi (Grand son) |
| Died | |
| Date: | 12th March 2003 |
| Rest Place: | Lahore |

Alys Faiz Biography
Alys Faiz is a multi-talented Pakistani journalist, poet, teacher, writer and social activist who gained gigantic popularity with whatever she did in her life. Since her childhood, she indulged herself in social works, and it continued till her death.
Tough she was London born but after her marriage with legendary poet Faiz Ahmed Faiz she came Pakistan and lived there. Alys is a name that can't be forgotten as she has surpassed a lot in her life with her multiple professions. She has also worked with UNICEF in the early 1970s and made a lot of sacrifices for her husband, Faiz Ahmad. She embraced Islam after her marriage and was given the name of 'Kulsoom.'
Alys Date of Birth
She was born on 22nd September 1914 in London. After her marriage, she became a Pakistani citizen.
Alys Faiz Family
Alys Faiz, who was previously known as Alys George was born to a Bookseller in London. Her sister Christobel married to a Pakistani man while their Son Salman Taseer who was assassinated in 2011, served as a Businessman and Politician.
Alys got married to notable poet Faiz Ahmad Faiz with whom she has 2 daughters Salima Hashmi and Muneeza Hashmi. Salima Hashmi is serving as a Pakistani painter and Anti-nuclear weapon activists. Moreover, she functioned as a caretaker Minister in the past.
Muneeza Hashmi is working as a television Producer. A senior Pakistani film and television actor Adeel Hashmi is his Grandson.
Alys Faiz Marriage
In 1930s Alys happened to visit Pakistan to meet her sister where she stuck due to World War II. During her visit, she met Faiz Ahmad Faiz, and both started admiring each other. Faiz Sahab used to teach in a college at that time. Their wedding held in Srinagar while notable leader Sheikh Abdullah did the Nikkah.
After her marriage, she embraced Islam and became Alys Faiz from Alys George. She faced a lot of hardships after marriage, especially when Faiz Sahab was imprisoned yet she stood by him till the end.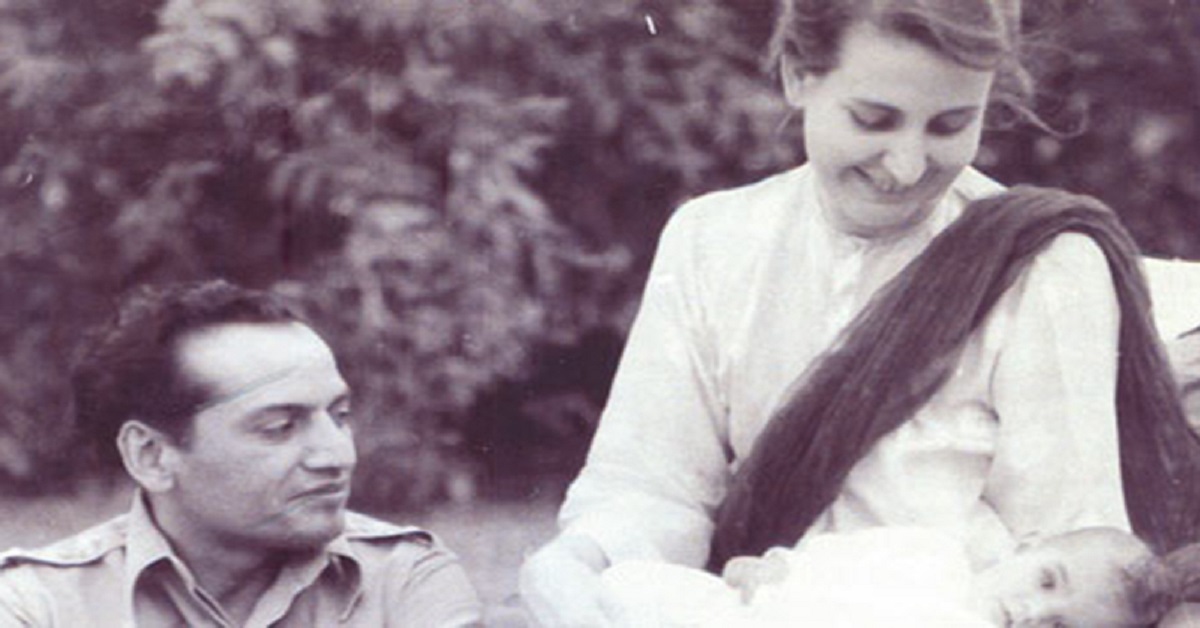 Career
Initial Career
Alys became a part of Britain Communist Party at a very young age. Later she functioned as a Secretary to London-based Krishna Menon. She also actively participated in all the struggle for Independence. She, along with her sister collaborated with various Indian Intellectuals, resides in London. In 1938 she visited India for the first time and got married to Faiz Ahmad Faiz.
As a Journalist
In the 1950s she became a member of 'The Pakistan times' and operated in Women and Children section Newspaper. After her husband's arrestment, she started working with regular staff. Alys made a lot of sacrifices for her husband and never left Pakistan. She honestly forgot her identity and merged herself in Pakistani citizenship.
As a Social Worker
Alys is known for her social works in which she was very engaged since her childhood. In the late 1950s, she initiated special Children in Karachi and also joined UNICEF after shifting to Islamabad. She worked there for a few years, and later she traveled to Lahore along with her husband.
As a Writer
Alys wrote 2 books including, 'Dear Heart,' an assortment of her letters that she wrote for her husband Faiz when he was in Jail during the 1950s. Her another book 'Over My Shoulder,' a diversity of her send off for Viewpoint from Beirut at the height of the civil war. Moreover, she wrote a poem for her husband that got a huge recognition.
Alys Faiz Death
On 12th March 2003, a peace activist took her last breath in Lahore. She was in the hospital after enduring a fracture in Hipbone. She was unwell for quite a few years. On 12th March in the morning, the world lost this gem for a lifetime. However, her name is still alive, and will always be remembered by everyone. She was buried along with her husband in Lahore.
Tribute
All her friends, family members and fans paid their tribute to this lively soul. In 2014 an event occurred in the lovely memory of Alys Faiz by Faiz Foundation Trust where many notable personalities were seen. Her grandchildren also read a few letters that both wrote to each other on different occasions. Moreover, a documentary was shown to people before the Cake cutting.