Abdul Ghafoor Haideri is a Pakistan-based political figure who performed his duties as Deputy Chairperson of Pakistan Senate since 12th March 2015. He is serving as General Secretary of JUI-F (Jamiat Ulema-e-Islam) since 1995.
He is also a member of various committees including Defense Production, Housing & Works, Water Scarcity, Inter-Provincial Coordination, House Business Advisory Committee, and Council of Chairpersons. Haideri survived a bomb attack on 12th May 2017.
In senate elections 2021 he received support from the opposition and won a seat from Baluchistan. This article carries all the information about him, including Abdul Ghafoor Haideri Biography.
| | |
| --- | --- |
|         Title |             Description |
| Name: | Abdul Ghafoor Haideri |
| Nationality: | Pakistani |
| Religion: | Islam |
| Date of Birth: | 1957 |
| Education: | Obtained Religious Education |
| Profession: | Politician |
| Political Party: | JUIF |
| Serves As: | Senator |
| Social Media Handle: | https://twitter.com/maulanahaideri |

Abdul Ghafoor Haideri Biography
He is a senior Pakistani politician who is in politics since 1974 and is serving as a Senator. Throughout his political career, he has faced detention several times for several causes including his active role in Tehreek-e-Khatam-e-Nabowat and Tehrik Nizam-e-Mustafa.
His campaign to destabilize the government of President Zia-ul-Haque and to 'Fill Prisons,' and campaign against the cooperation of Pakistan with the United States government's War on Terror. Despite these detentions and punishments, he never stopped expressing his point of view.
In 2013 he criticized the ban on death sentence and defended his stance by stating that as Pakistan is an ideological state there should be the implementation of Islamic Laws in Pakistan.
Ghafoor Date of Birth
He opened his eyes in 1957 in Gazag, Kalat District.
Education of Ghafoor
He completed his early studies from his village and completed religious education in 1979 and passed his exams from Examination Board of 'Waffaq-ul-Madaris Al-Arabia.'
Career
In 1974 he was actively involved in Tehreek-e-Khatam-e-Nabowat and in 1977 played his active part in Tehrik Nizam-e-Mustafa and these activities led him to imprisonment. He got designated as General Secretary of JUI-F in 1983 in Quetta.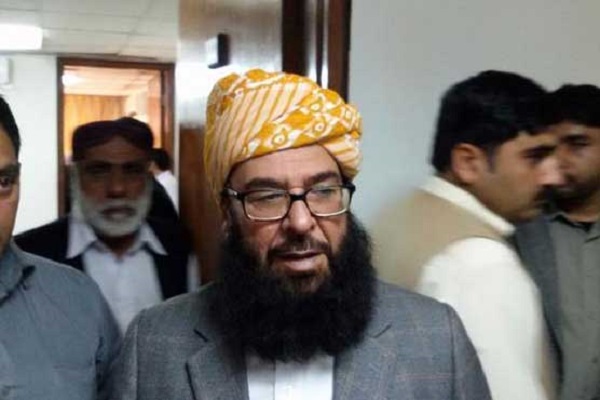 Detentions & Punishments
On 14th Aug 1983, he got arrested for the 3rd time in Manan Square Quetta during the MRD (Movement for Restoration of Democracy) campaign to destabilize the government of President Zia-ul-Haque and to 'Fill Prisons.' The army punished him with 10-lashes and imprisonment for one year in Sibi Jail.
Teaching Career
He founded the Jamia Shah Wali Ullah School in Oct 1984 in Kalat, where he taught from 1985 to 1990.
Designated at Ministries
In the general election in 1990, he got elected to Baluchistan Provincial Assembly and served at the provincial ministry of Baluchistan. He contested for the seat of Baluchistan Chief Minister in the general election 1992 but got defeat by only one vote. He got elected to Pakistan National Assembly in the general election of 1993 from the constituency of Qalat.
Campaign Against Cooperation of Pakistan
He campaigned against the cooperation of Pakistan with the United States government's War on Terror, traveled throughout Pakistan, and got detained for the 4th time. Before winning his next election, he remained imprisoned for five months in Quetta's jail. He got elected to the Pakistani Senate in 2015 and served as Deputy Chairperson of the Senate.
Criticized Ban on Death Penalty
In 2013, he was designated State Minister for Postal System. He denounced the terror attack on Peshawar's school and stated that the government had no authority to cancel the death penalty. Abdul Ghafoor also said that a ban on the death sentence is promoting terrorism and has restricted counter-terrorism activities in the region.
He further added that only the family of the deceased has a right to forgive the murderer with or without reimbursement. It is an Islamic system of justice and, fairness and as an ideological country, Pakistan must have Sharia law.
Designation as Deputy Chair of Senate
In 2015, he secured a seat in the Senate and subsequently sworn in as Deputy Chair of the Senate and is supposed to work at that position until March 2021.
Didn't Receive Visa
US authorities denied him a visa in Feb 2017. He was assigned to supervise a 2-member delegation to the Inter-Parliamentary Union session at the UN in New York.
Passed Statement About Bajwa
In Sep 2020 he accused Army Chief Gen Qamar Bajwa that he invited the leadership of JUI-F to a meeting before Azadi March. He stated that Akram Durrani and Maulana Fazal-ur-Rehman met with Bajwa, and Bajwa tried to convince them to stop interference in their activities against Nawaz or stop the Azadi March.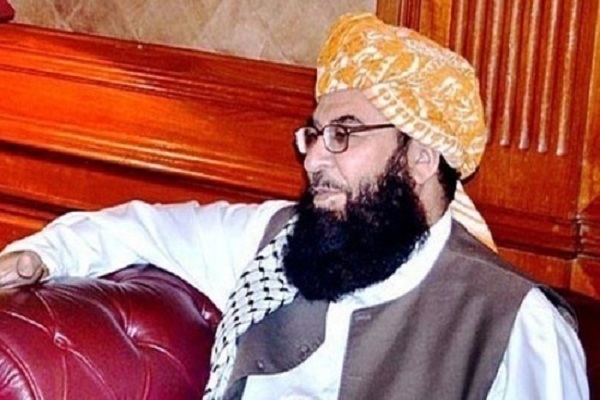 Survived Attack
On 12th May 2017, Abdul Ghafoor Haideri escaped an ISIL bombing after the Friday prayers in the proximity of Mastung's town and he was slightly injured by the glass pieces from his car's windscreen.
Member of Committees
Religious Affairs & Inter-Faith Harmony
Parliamentary Consultation Committee on Legislative Business
Parliamentary Committee on National Security
Committee of the Whole
Parliamentary Committee on 2018 General Elections
Water Scarcity
Inter-Provincial Coordination
House Business Advisory Committee
Council of Chairpersons
Information technology & Telecommunication
Defense Production
Housing & Works
2021 Senate Elections
He once again ran for the Senate-Assembly seat in the 2021 Senate Elections and got the highest votes on the party ticket of JUIF.
Social Media Handles
His social media account include
https://twitter.com/maulanahaideri