Zaib n Nisa was the eldest daughter of Muhi-ud-din Muhammad (6th Mughal Empire) and his 1st wife and chief consort Dilras Bano Begum. She was a poetry lover and wrote her poetry under the fictional name 'Makhfi.' In her last twenty years, her father imprisoned her at Salimgarh Fort.
Her poetry collections were compiled under the name 'Deewan-e-Makhfi.' This article contains every information about her, including Zaib un Nisa Biography.
| Title | Description |
| --- | --- |
| Personal | |
| Name: | Zaib-un Nisa |
| In Urdu: | زیب النساء |
| Famous As: | Zaib-un Nisa Makhfi |
| Nationality: | Indian |
| Religion: | Islam |
| Born | |
| Date: | 15 February 1638 |
| Zodiac: | Aquarius |
| Place: | Daulatabad, India |
| Family | |
| Ethnicity: | Mughal |
| House: | Temurid |
| Parents: | Aurangzeb( father) Mother: Dilras Banu Begum |
| Siblings : | Zubdat-un Nisa, Muhammad Akbar, Muhammad Azam |
| Died | |
| Date: | 26 May 1702 |
| Aged: | 64 |
| Rest Place: | Delhi, India |

Zaib un Nisa Biography
She was a soft-hearted and affectionate lady who helped needy people and also helped orphans and widows. She used to send Hajj pilgrims to Medina and Mecca every year. Zaib un Nisa was a princess in a real sense and deserved to be called the best princess of her era.
Zaib possessed wisdom and keen literary interest and had multiple talents and passions like writing books, poetry, and singing. Her father realized her abilities and intellect and started involving her in empire affairs. Having a vast knowledge of both Islam and Sciences, she authored books and filled her library with the best books on all the topics.
Despite all these qualities, wisdom, and knowledge, her father imprisoned her at Salimgarh, where she remained imprisoned till her death. The reason for this imprisonment is conflicted. Though she was a perfect beauty, she didn't get a life partner and spent her whole life as a bachelor.
Zaib Date of Birth
She opened her eyes in Daulatabad, Mughal Empire, on 15th Feb 1638.
Education of Zaib
Her father hired a female, Hafiza Mariam, a court woman, for her daughter's education. She had inherited Aurangzeb's literary taste and keenness for wisdom and intellect as she memorized the Holy Quran in only 3-years, and at age seven, she became a Hafiza.
Her father celebrated her success with the announcement of a public holiday and a splendid feast. He gave her daughter a prize of Thirty-Thousand gold pieces and gave Thirty-Thousand gold pieces to Ustani to honestly teach her daughter.
After becoming a Quran Pak memorizer, she started learning sciences of that time with a talented Persian Poet, Muhammad Saeed Mazandarani. She learned literature, astronomy, mathematics, philosophy and became a mistress of Urdu, Arabic, and Persian.
She also had good calligraphy skills. Her book collection in her library was more than all the other private book collections. She hired scholars at significant pay to generate literary work on her behalf. Her library contained literary works on theology, history, literature, and law as well.
Zaib un Nisa Family
Her grandfather Shah Jahan was a Mughal Emperor, and her father Muhi-ad-Din was a successor of his father, and her mother Banu Begum was a chief consort and 1st wife of Muhi-ud-din. Banu was a princess of the Iranian dynasty 'Safavid Dynasty.'
Zeb was the apple of her father's eye, and she used to compel her father to release individuals who had teased him. She had four sisters Zubdat-un-Nisa, Meh-un-Nisa, Badar-un-Nisa, and Zubdat-un-Nisa. She didn't marry and spent her whole life as a bachelor.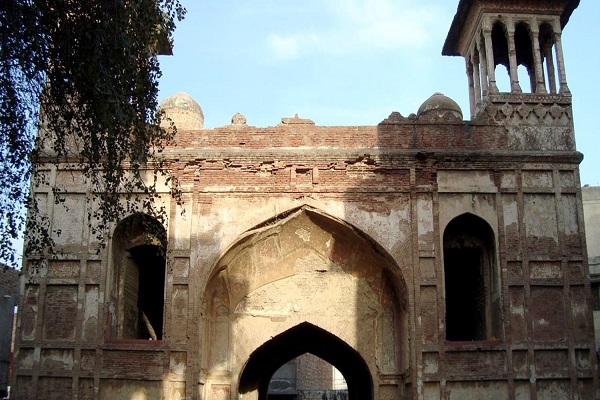 Involvement of Nisa in Empire Affairs
When her father wore the crown after Shah Jahan and became an emperor, she was 21 at that time. Realizing her daughter's capacity and talent, Aurangzeb started discussing his empire's political issues with her daughter and listened to her opinions attentively. Some books quote that whenever Zeb came to court, her father sent the royal prince to welcome her.
Looks Description
Her looks are defined in the books as 'She was slim and tall, round face, fair complexion, two moles on the left cheek. Her hair and eyes were jet black, and she had small teeth and thin lips. There is a portrait of Nisa in the Lahore Museum that is similar to this description.
In the later years, she used to wear a white dress, and the only jewelry she wore was a pearl necklace around her neck. She invented a new garment for women called 'Angya Kurti. This dress was a modification of Turkestan women's dress. And the amendment was made to be suitable according to Indian conditions.
Poetry Talent of Princess
She spent her life in an era when great and deep poets enjoyed their reputation peaks such as Kaleem Kashani, Ghani Kashmiri, Saa'eb Tabreezi, and Moulana Abdul Qadeer Bedil. Nisa adopted the influence of Hafeez Sherazi's poetry style.
Religious Training
She got training in matters in belief and faith and religious doctrine. Zaib was a competent scholar in different academic fields and also a renowned literary figure.
She used 'Makhfi' as her pseudo name for her poetry. Her poetic collection 'Deewan' consists of almost Five-Thousand verses. She also authored some books including, 'Zeb-ul-Tafseer,' Zeb-ul-Monsha'at,' 'Monis-ul-Roh,' and Zeb-un-Nisa.'
Love Affair and Imprisonment
There are many conflicting statements explaining the reasons that cause her imprisonment by Aurangzeb at Salimgarh Fort. In 1662 her father got ill, and physicians suggested changing his environment, so he and his family went to Lahore.
Akil Khan, his vizier's son, was ruling as Governor of the city at that time. Zeb fell in love with him, but this love affair led her to imprisonment.
Other Theories Regarding Nisa's Imprisonment
Some theories suggest that her imprisonment was her fondness for poetry and music (depicting Aurangzeb's orthodox nature). Another theory states that she was imprisoned for cooperation with her brother as she assisted him in becoming his father's successor.
She got accused of writing to his brother during the 1681 AD rebellion. Her father punished her for these acts by nullifying her amounting pension Four-Lakhs, confiscating all her wealth, and imprisoning her at Salimgarh until death.
Theories Regarding Zeb's Personal Life
She spent a bachelor life and didn't marry despite having many suitors. Emperor Shah Jahan, her grandfather, engaged her with her 1st cousin Prince Suleman Shikoh, her uncle Prince Dara Shikoh. Shah Jahan wanted Zeb to become Mughal empress in a future life as Suleman was heir to Dara, the next in succession life to Mughal empire after Shah Jehan.
This marriage would have been an excellent match but didn't occur because of Aurangzeb's hatred towards her brother. Iranian Kings' son Mirza Farrukh also wished to marry Zeb, and she got many proposals, but she didn't accept anyone as she wanted to see the prince before marriage. Some books state her love affair with Lahore's Governor Akil Khan, but her poetic collection hadn't indicated her love affair.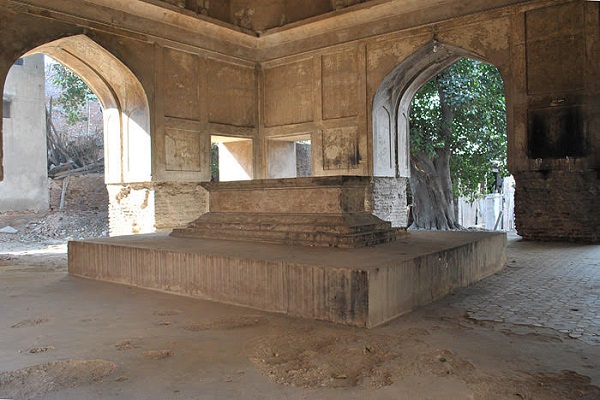 Zaib un Nisa Death
After spending twenty years of her life in imprisonment, she passed away after remaining ill for seven-days while her father was on the trip to Deccan. Her death date is unknown precisely, and sources state it as 1701 AD and some other as 1702 AD.
She was embedded in a garden of 30,000-trees outside the city's North gate 'Kashmiri Darwaza.'But due to laying out of railway track at Delhi, her tomb was moved to Akbar's tomb at Sikandar's Agra. The authenticity of her grave in Nawankot, Lahore, is doubtful.
Collection of Zeb's Writings
After several years of her death, in 1724, her extant and scattered writings were collected and compiled under the title 'Deewan-e-Makhfi, meaning the 'Book of Hidden-One.' It consists of 421-ghazals and many ruba'is.
Legacy
Her poetic collections were published in Delhi and Tehran and Delhi in 1929 and 2001, respectively. This collection's manuscripts are kept at Paris's National Library, Library of the University of Tubingen, India's Mota library, and British Museum library.
Zaib un Nisa Works
Deewanai Malhf (1920) Lahore Amrit Press.
'Zeb-un-Nissa' Tr. by Paul Whalley in 1913. 'The Tears of Zeb-un-Nisa: Being passages from 'The Delevan-e-Makhf.' W. Thacker & Co.