Majid Khan is a former Pakistani cricketer who represented the national team in both Tests and One Day Internationals. He had a great cricketing brain, his shot selection used to be outstanding, and his quick reacting batting style made him a successful batsman. Though he started as a fast bowler, an injury turned his fate to the direction of batting. This article has all the information about him, including Majid Khan Biography.
| Title | Description |
| --- | --- |
| Personal | |
| Name: | Majid Khan |
| In Urdu: | ماجد خان |
| Famous As: | Cricketer |
| Nationality: | Pakistani |
| Residence: | Islamabad |
| Education: | Graduation |
| Alma Mater: | Cambridge University of United Kingdom |
| Religion: | Islam |
| Profession: | Cricketer |
| Born | |
| Date: | 28th September 1946 |
| Place: | Ludhiana, Punjab |
| Family | |
| Spouse: | Married |
| Children: | Bazid Khan |
| Parents: | M Jahangir Khan |
| Siblings : | Asad Jahangir Khan |
| Relatives: | Javed Burki and Imran Khan (cousion) |
| Career | |
| National Side: | Pakistan |
| Team Role: | Bowler |
| Bowling Style: | Right-arm medium Right-arm off break |
| Batting Style: | Right-hand batsman |
| Matches: | 63 in Tests, 23 in ODIs |
| Wickets : | 27 in Tests, 13 in ODIs |
| Bowling Average: | 53.92 in Tests, 28.76 in ODIs |
| Batting Average: | 38.92 in Tests, 37.42 in ODIs |
| Best Bowling: | 4/45 in Tests, 3/27 in ODIs |
| Balls Bowled: | 3584 in Tests, 658 in ODIs |
| Runs Scored: | 3931 in Tests, 786 in ODIs |
| Test Debut: | 24 October 1964 v Australia |
| Test Last: | 23 January 1983 v India |
| ODI Debut: | 11 February 1973 v New Zealand |
| ODI Last: | 19 July 1982 v England |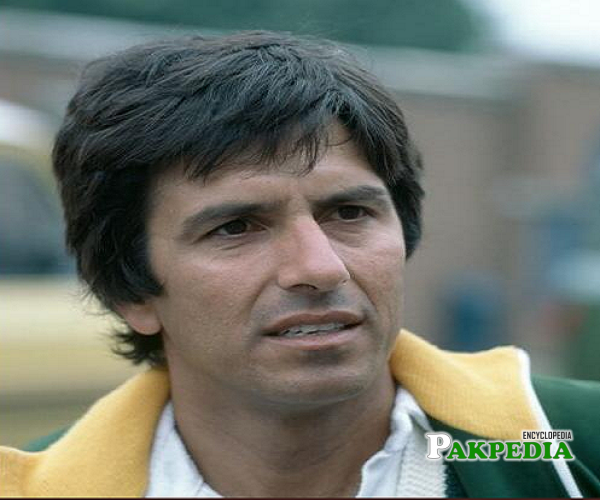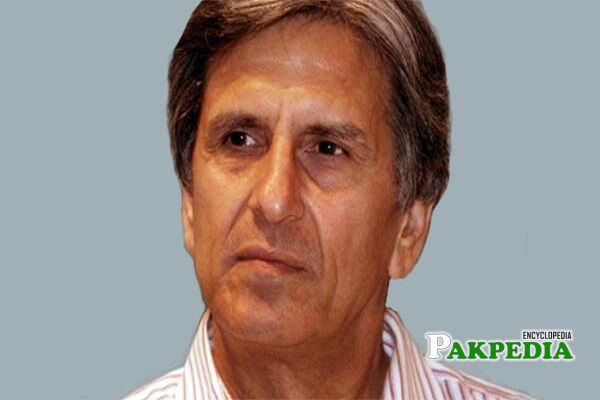 Majid Khan Biography
Majid is a Pakistani cricketer who played in both Tests and One Day Internationals for Pakistan. His all-round skills made him a useful cricketer for the national team. Throughout his cricketing career, he achieved various records and successes to his name. Majid played for the Pakistan cricket team in a total of 23 One Day Internationals, and 63 Tests matches. He had a shorter ODI career than that of Tests, but his stats are acknowledgeable, he made 786 runs in 23 limited over games at an average of 37.42 with the bat.
He registered one century and seven half-centuries with the highest score of 109 in this form of cricket. With his pace bowling, he claimed 13 wickets at a bowling average of 28.76, with the best bowling figures of 3/27. While in his 63 test matches, he made a decent total of 3931 runs at an impressive batting average of 38.92. It also included eight hundred and 19 fifties to his name. With the ball, he took 27 wickets, averaging at 53.92. His best ODI bowling figures are 4/56.
Majid date of Birth
He was born on 28th Sept 1946 at Ludhiana, India. Currently, he is living in Islamabad.
Education of Majid
He started his education from St. Anthony's School, Lahore. Then he studied at Atchison College, Lahore. Finally, he graduated from Cambridge University, UK.
Majid Khan Family
Majid belonged to a cricketing family where his Father Jahangir Khan played four tests for the Indian team and was part of their first test match. His cousins, Javed Burki and Prime Minister of Pakistan Imran Khan, are also famous former cricketers. His son Bazid Khan also played in the national team who is currently working as a cricket commentator.
Cricket Career
Initial Career
He was a fast bowler in initial cricketing days, but a back injury lost his pace in bowling, so he turned himself as an off-spinner and focused on his batting skills. Afterward, he went on to become a batting allrounder for Pakistan.
Domestic Career
Besides playing for the national team of Pakistan, Majid played for different teams locally and outside the country, including Glamorgan, Queensland, Cambridge University, Punjab, Lahore, Pakistan International Airlines, Rawalpindi and the rest. His first-class debut was a dream-debut. Playing that match at the age of 15 years and featuring the Lahore team, he bowled with the figures of 6/67 and then made an unbeaten 111 while batting at number seven.
He featured in 410 first-class games from 1961-85 and scored a massive total of 27444 runs at an outstanding batting average of 43.01. His magnificent test stats include a sum of 73 centuries and 128 half-centuries with the best score of 241 in overall 701 first-class innings. Not only this, but he also picked up a total of 223 first-class wickets with a bowling average of 32.14. Majid represented in 168 List-A matches and scored a sum of 4441 runs with the batting average of 28.28, including two hundred and 31 fifties.
Whereas in the bowling department, he took 71 List-A wickets ay an impressive bowling average of 22.67. He played for long in English county as he studied at Cambridge. In the year 1967, when Pakistan toured England, he hit the Glamorgan bowler Roger Davis for five sixes in an over, and after that, Glamorgan signed him to play for their team in the county. Afterward, he led the Glamorgan team from 1973-76. Besides playing for them, he also became part of the Queensland team in Australia.
International Career and Achievements
Majid Khan had an outstanding cricket career who became the first Pakistani to hit a one-day international hundred. He did that against England as he made 108 runs off 93 balls to successfully chase a total of 245 runs only in 43rd over of the match. He was speedy in his reflexes as he once said that batting is all about hands and eye combination. He became the first batsman after Don Bradman to score a test hundred before lunch. He achieved the feat against New-Zealand on 30th Oct 1976. Majid was excellent against then campion West-Indies where he made 553 runs in a series against them.
Captaining Pakistan
He also led the Pakistan team in three tests and two One Day International matches from 1972-75.
Post Retirement
After his retirement, he served as an ICC match referee in four tests in 1995. He also served as Pakistan's Chief Selector in the year 1993. Majid also functioned as the chief executive of Pakistan Cricket Board from 1996-99, but after the match-fixing allegations in the 1999 World-Cup, he resigned from that job.