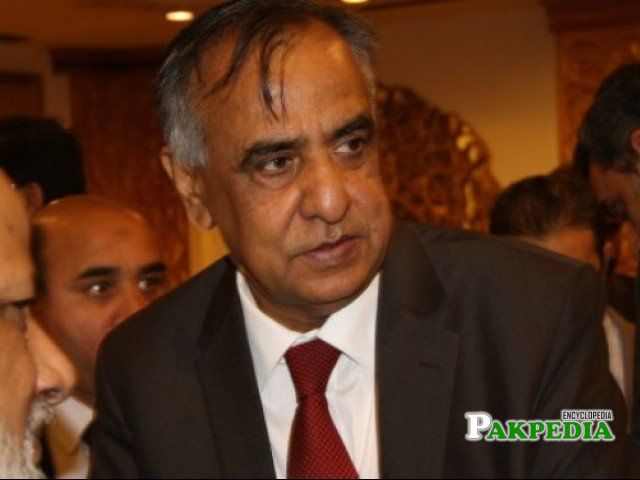 Ex chairman of SECP Zafar hijazi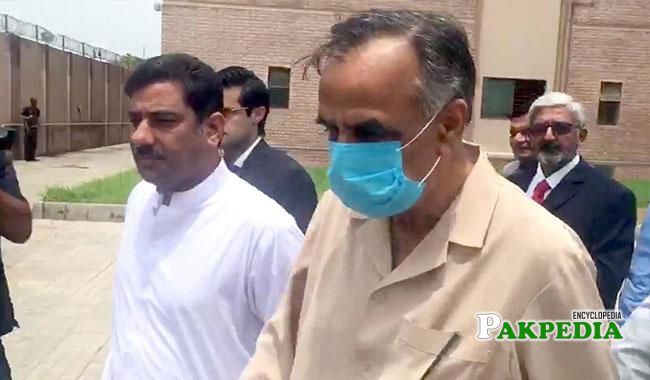 Zafar hijazi being arrested for record tempering case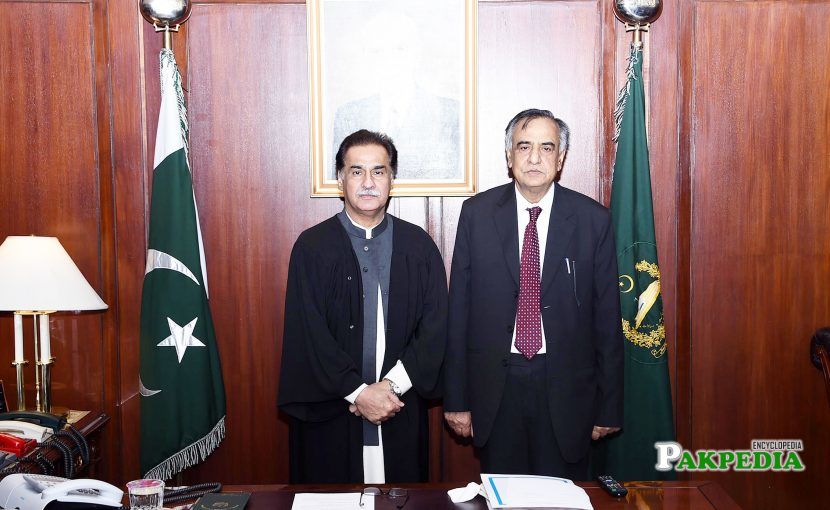 With speaker sardar ayaz sadiq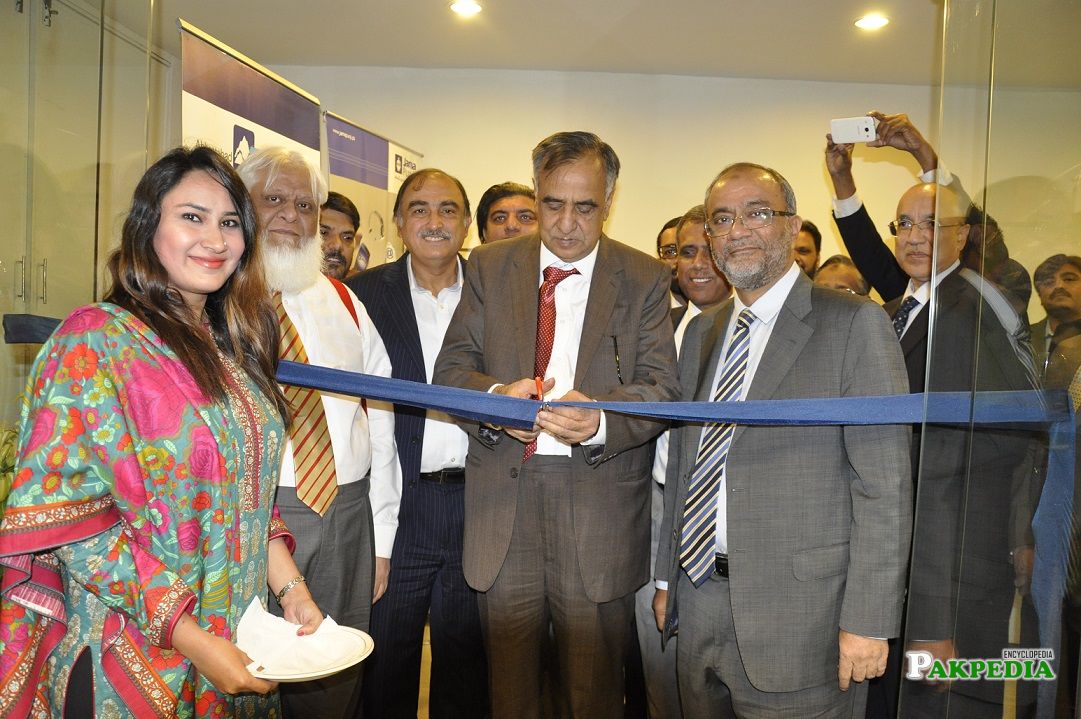 Inaugurating capital market business hub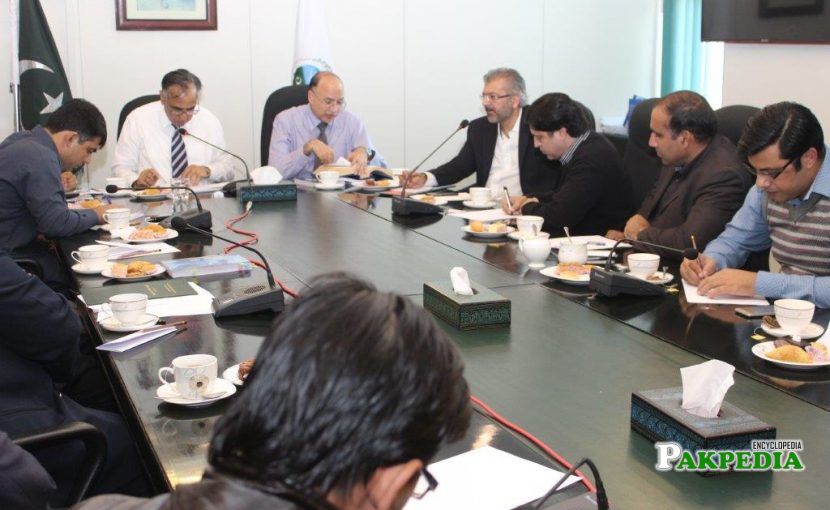 While addressing a Press Conference
Appointed As SECP Chairman
The federal government on December 2014 appointed M. Zafar-u-Haq Hijazi as Chairman Securities and Exchange Commission of Pakistan (SECP). Later, M. Zafar-u-Haq Hijazi took over as the SECP chairman. In his message to the SECP employees, he said that he has accepted the responsibility with a determination and commitment that with the help of brother commissioners and well-trained human resources, he would be able to restore the past glory of the apex regulator. "I hope you are conscious of the fact that you are the regulators and only the best persons of a society deserve to occupy this position," he said. Expressing his full confidence in the employees' integrity and capabilities, he declared that from today onwards there would be no compromise on investors' interests; particularly small investors will be fully protected. Our policy will be to strengthen and empower frontline regulators and SROs, he added. Nobody would be unduly harassed for minor omissions. 
[1]
Appointed As SECP Chairman
Press Conference
A majority of Pakistani companies have denied having substantial shareholdings in offshore companies – a refusal that the corporate sector regulator is happily accepting for the moment but intends to use it as a declaration for future investigations. Majority of the companies that have so far responded to the notices served to them to disclose their offshore substantial shareholdings are giving "nil statement", said Zafar Hijazi, Chairman of the Securities and Exchange Commission of Pakistan (SECP). 
[2]
press conference
Threats of Zafar Hijazi
In a confession statement to Federal Investigation Agency, SECP Director Maheen revealed that Zafar Hijazi told them to tamper the records. She also said that the chairman was pressurizing them for changing their statements. She said, "He was threatening us that he would transfer them to Gilgit and will take action against them if they don't give statements against JIT." The SECP director claimed that the chairman board told them to complain about the investigation team's aggressive behavior. She added that Hijazi wanted her to say that JIT officials "made her cry". Fatima went on to say that giving statements before the JIT was a "national duty". "I cannot be fired from my job if I give my statements," she said. 
[3]
Threats of ZAafar hijazi
Adiala Jail on 14 Day Remand
A local court in Islamabad sent the former Securities and Exchange Commission of Pakistan (SECP) chairman Zafar Hijazi on a 14-day judicial remand to Adiala Jail . Hijazi was taken into FIA custody  after a report released by the joint investigation team, probing Prime Minister Nawaz Sharif and his family's wealth, alleged that the former SECP chairman had altered records related to Chaudhry Sugar Mills. Hijazi was presented before the Senior Civil Judge Muhammad Shabbir after his three-day physical remand with the Federal Investigation Agency (FIA) ended. The FIA requested the court for a further three-day physical remand which was contested by Hijazi's counsel, Azid Nafees, who argued that his counsel had already been in FIA custody for seven days. Rejecting FIA's request, the court sent Hijazi to Adiala Jail on a 14-day judicial remand. A case was registered against Hijazi on the orders of the Supreme Court after the three-member Panama Papers case implementation bench acted on the JIT report. 
[4]
Adiala jail on 14 day remand
Removed From Post
The arrested Chairman of SECP Zafar Hijazi removed from his post on july 2017. The government decided to appoint Tahir Mehmood, serving as a senior commissioner at the Securities and Exchange Commission of Pakistan (SECP), as the acting chairman for the regulatory body. The decision was taken after the arrest of Zafar Hijazi , said sources at the finance ministry. Sources added that Mehmood also gave a statement against Hijazi before the Federal Investigation Agency (FIA). 
[5]
Removed from post