Yasir Nawaz is a talented and accomplished Pakistani Showbiz star. He is a Television and film actor, Producer, Director and screenwriter as well. Talent runs in his genes because of being born in an artistic family. He is a husband of Nida Yasir and son in law of late Producer Kazim Pasha. This article has all the information about Yasir, including Yasir Nawaz Biography and Yasir Nawaz Family.
| Title | Description |
| --- | --- |
| Personal | |
| Name: | Yasir Nawaz |
| In Urdu: | یاسر نواز |
| Famous As: | Director |
| Nationality: | Pakistani |
| Residence: | Karachi |
| Religion: | Islam |
| Profession: | Director, Actor and Producer |
| Years Active: | 1990s-present |
| Debut Drama: | Badaltay Mausam |
| Debut Movie: | Wrong Number |
| Website: | https://www.facebook.com/yasir.nawaz.79 |
| Born | |
| Date: | 22nd June 1970 |
| Place: | karachi, Pakistan |
| Family | |
| Ethnicity: | Asian |
| Spouse: | Nida Yasir |
| Children: | Farid Yasir, Silah Yasir, Balaaj Yasir |
| Parents: | Fareed Nawaz Baloch |
| Siblings : | Danish Nawaz |
| Relatives: | Kazim Pasha (Father in law) |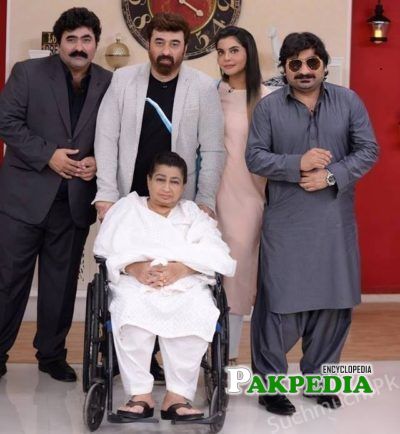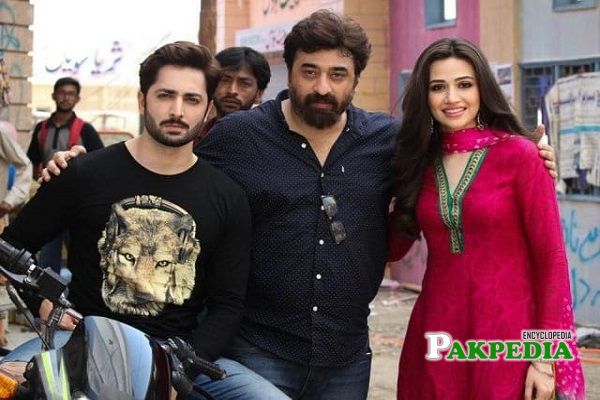 Yasir Nawaz Biography
Yasir is an amazing and multi-talented Pakistani television actor, Director and Producer who has directed and produced various Pakistani movies and television shows. Being born in an artistic family, Yasir was fond of joining Showbiz since his Childhood that he turned into reality. Yasir is likewise a scriptwriter who has written his own Lollywood movies including 'Wrong Number.' Yasir is known for successfully portraying a character of Afzal in superhit drama serial 'Dil Mom Ka Diya.'
Yasir date of birth
He was born on 22nd June 190 in Karachi. Currently, Yasir is living in the same city along with his family.
Yasir Nawaz Family
Yasir belongs to a notable and artistic family. His father Fareed Nawaz Baloch was a star who acted in numerous Pakistani plays and a few movies. He got married to distinguished Pakistani television host and Producer Nida Yasir in the early 2000s. They are blessed with 2 Son and one daughter. One of his brother Danish Nawaz is another prominent name of the Showbiz Industry. Danish is a Pakistani actor and Director. Yasir's father in Law Kazim Pasha was also the public figure.
Showbiz Career
As an Actor
Yasir is a multi-dimensional man who has experienced everything in life, be it acting, direction or production. He is indeed a master of everything. Being an actor, Yasir remained a part of various Pakistani dramas, and undoubtedly garnered immense popularity. He made his debut with 'Badaltay Mausam' that aired on PTV. In 2009 he became a part of one of the popular comic dramas 'Naadaniyan' opposite Nida Yasir and Danish Nawaz. 
In 2014 he appeared in his own directed drama serial 'Chup Raho' as a supporting character opposite Sajal Ali, Feroze Khan and Syed Jibran. The role that gave him massive acceptance was of Afzal that he portrayed alongside Neelum Munir in a fantastic drama serial 'Dil Mom Ka Diya.' The next year Yasir again came with a unique storyline and performed in another drama serial 'Mera Dil Mera Dushman' opposite Alizey Shah.
In 2019 Yasir made his big-screen debut as an actor in the sequel of 'Wrong Number' alongside Neelum Munir and Sami Khan. The movie did well at the box office.
As a Director
Nawaz is considered one of the cherished Pakistani directors who always comes with a gripping direction that inspires the audience. He has directed various successful Pakistani dramas and movies. As a Director her made his debut with a super hit drama serial 'Dil Diya Dehlez' that was based on a novel written by Riffat Siraj. In 2009 his sitcom 'Naadaniyan' and 2014 his drama serial 'Chup Raho' also gave him acknowledgement. In 2016 Yasir directed another superhit drama serial 'Tum Kon Piya' starring Ayeza Khan and Imran Abbas.
Apart from a few telefilms, Yasir has directed a few superhit movies also that touched the audience. In 2015 his comic film 'Wrong Number' where he also gave a guest appearance became a clean hit that after a few years he made its sequel where he acts too. In 2017 he likewise directed 'Mehrunisa V Lub U' starring Danish Taimoor and Sana Javed
As a Producer
As a Producer, Yasir made his debut in 2010 with the drama serial 'Hum Tum' in which he acts too. He co-produced this serial along with his wife, Nida Yasir. In 2015 Yasir made his big-screen debut and co-produced his first film 'Wrong Number' that did a good business at the box office. In 2017 he co-produced his second movie 'Mehrunisa V Lub U' that also remained successful. In 2019 Yasir produced the sequel of his first movie 'Wrong Number 2'.
Yasir Nawaz Dramas
As an Actor
Badaltay Mausam
Dhoop Mai Sawan
Peela Jora
Harjaee
Jannat
Maa Aur Mamta
Naadaniyaan
Tanveer Fatima (B.A)
Rishtay Mohabbaton Kai
Hum Tum
Chup Raho
Masoom
Dil Mom Ka Diya
Mera Dil Mera Dushman
As a Director
Dil Diya Dehleez
Meri Adhoori Mohabbat
Naadaniyaan
Dil Ki Dehleez Par
Thori Si Wafa Chahiye
Saat Pardon Mai
Uraan
Chup Raho
Shukk
Malaika
Tum Kon Piya
As a Producer
Hum Tum
Yasir List of Movies
As an Actor
Wrong Number
Wrong Number 2
As a Director
Wrong Number
Mehrunisa V Lub U
Wrong Number 2
As a Producer
Wrong Number
Mehrunisa V Lub U
Wrong Number 2
As a Screen Writer
Wrong Number
Mehrunisa V Lub U
Wrong Number 2
Social Media Handles
His social media accounts include