Wajid Zia is a Pakistani police officer and bureaucrat serving as a grade-21 officer as Federal Investigation Agency's director-general since Nov 2019. Previously, he served as Inspector General in Railway Police. In 2017 investigation of the case of Panama Papers led him to recognition by the general public.
He is a courageous and God-fearing man who performs his job without any fears and pressures in his professional circle. He is from Murree Tehsil of Rawalpindi District. This article has every information about him, including Wajid Zia Biography.
| Title | Description |
| --- | --- |
| Personal | |
| Name: | Wajid Zia |
| In Urdu: | واجد ضیاء |
| Famous As: | Bureaucrat |
| Nationality: | Pakistani |
| Religion: | Islam |
| Profession: | Government Officer/Bureaucrat |
| Former Head: | Panama case Joint Investigation Team (JIT) |
| Director of Economic Crime Wing (ECW): | Federal Investigation Agency (FIA) |
| Nominating: | Head of Investigation Team Probing Haj scam |
| Hailing from : | Murree |
| Good Reputation: | Civil Servants and the People of his Area |
| Served in: | Intelligence Bureau |
| Also Served: | Motorway Police and Khyber Pakhtunkhwa Police |

Wajid Zia Biography
Wajid is a God-fearing man, and in Panama's case, people believed that he would perform his duties justly and fairly irrespective of any pressure. He has earned so much trust and confidence from his people and colleagues that they were ready to accept whatever he would write, whether against or in favor of the Sharif family.
He is known in Police Department for not using links to achieve high-paying posts; that's why during his services in BS-19 to BS-22, he was posted to unattractive positions in organizations such as the Intelligence Bureau, FIA, Motorway Police, and Bureau of Police-Research.
During his services as a principal member of Pakistan's Hajj mission, he did his job splendidly by facilitating Pakistan's pilgrims. He has a good reputation not only among civil servants but also in his area's people.
Career
He has served at various posts, including additional DG (Director General of FIA, Motorway Police, and IB (Intelligence Bureau). He worked in FIA's Economic Crimes-Wing, and owing to the investigation skills, he was added to a team that investigated Hajj Scam.
Performance in Hajj Mission
He also performed his role as a leading member of Pakistan's Hajj mission and did a splendid job by facilitating Pakistani Hajj pilgrims.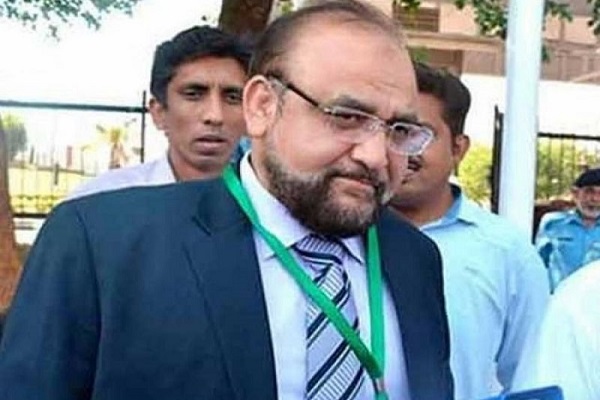 Musharraf's Inquiry
He headed an FIA committee to re-inquire ex- Military ruler Musharraf's high-treason case for suppressing the Constitution on 3rd Nov 2007.
FIA received Special-Court instructions to reinvestigate this case and record statements of ex-PM Shaukat Aziz, ex-Law minister Zahid Hamid, ex-Chief Justice of Supreme Court Abdul Hameed, and Mr. Musharraf regarding their part in suppressing the Constitution.
According to Zia's close aide, this team would do his job honestly without any favor and fear during the investigation.
Wajid Zia Promotion
In June 2020, a selection board consisting of Dr. Ishrat Hussein, the Advisor of PM on Institutional Reforms, Dr. Shehzad Arbab, the Special Assistant, senior bureaucrats, and secretaries of cabinet and establishment divisions in the chairmanship of PM Imran Khan announced the promotion of DG FIA Zia to BS-22.
Other officers that got promoted to BS-22 along with Zia included Fazeel Asghar, Matahir Niaz, Dr. Nazeer Akhtar, Dr. Ismat Tahira, Munir Azam, Kaleem Imam, and Muhammad Mushtaq.
Panama Investigation
The Panama Case against the Shareef family was difficult for JIT members and Zia because of pressure from media, latent powers, and political-forces. All eyes were set on 10th July for submission of the final report of JIT.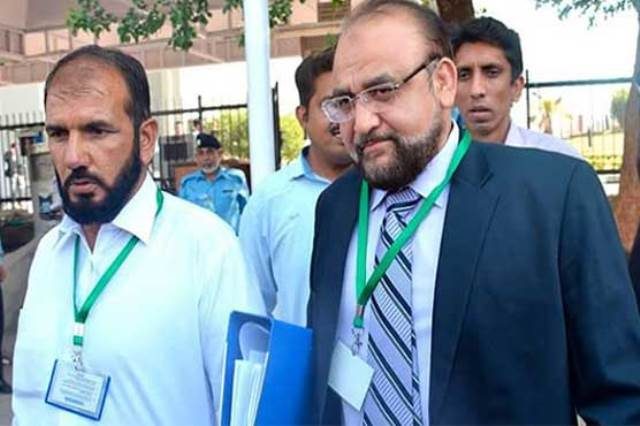 JIT comprises 6-members, two from the military agencies and four from civil institutes such as State Bank, SECP, NAB, and FIA. Out of these 4-civilian JIT, members-only Zia wasn't involved in that WhatsApp controversy in which the other 3-members got involved.
The witnesses who appeared before Joint Investigation-Team had a lot of complaints against different JIT members. These witnesses, however, were not against Zia and agreed that he is professional. Polite and respectful person.
Wajid Zia Retirement
Zia would get retirement from FIA in 2022. In 2018 Interior Ministry, on FIA's request, forwarded a summary stating that Zia should be to the UN (United Nations) on an International-deputation for 3-years.