Wajid Zia of Federal Investigation Agency (FIA) is a seasoned police officer who has served as an investigator at one of the United Missions in Hague. He will be heading the JIT.
| Title | Description |
| --- | --- |
| Personal | |
| Name: | Wajid Zia |
| In Urdu: | واجد ضیاء |
| Famous As: | Bureaucrat |
| Nationality: | Pakistani |
| Religion: | Islam |
| Profession: | Government Officer/Bureaucrat |
| Former Head: | Panama case Joint Investigation Team (JIT) |
| Director Economic Crime Wing (ECW): | Federal Investigation Agency (FIA) |
| Nominating: | Head of Investigation Team Probing Haj scam |
| Hailing from : | Murree |
| Good Reputation: | Civil Servants and the People of his Area |
| Served in: | Intelligence Bureau |
| Also Served: | Motorway Police and Khyber Pakhtunkhwa Police |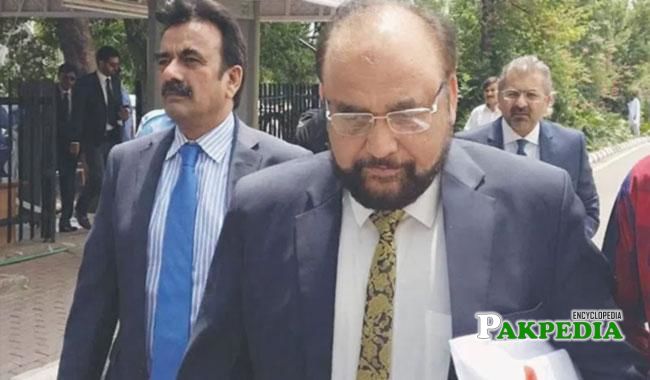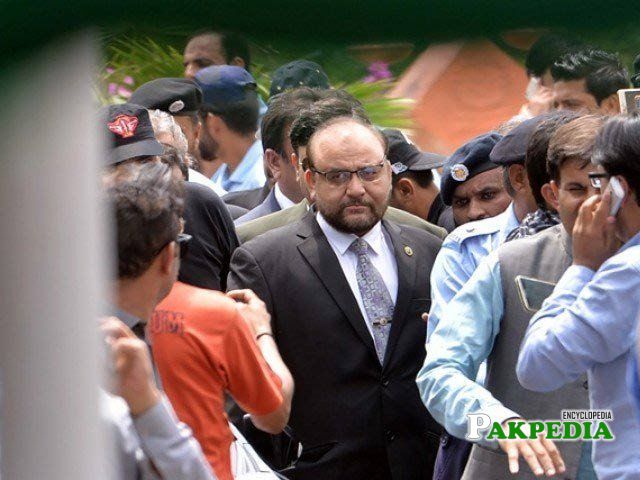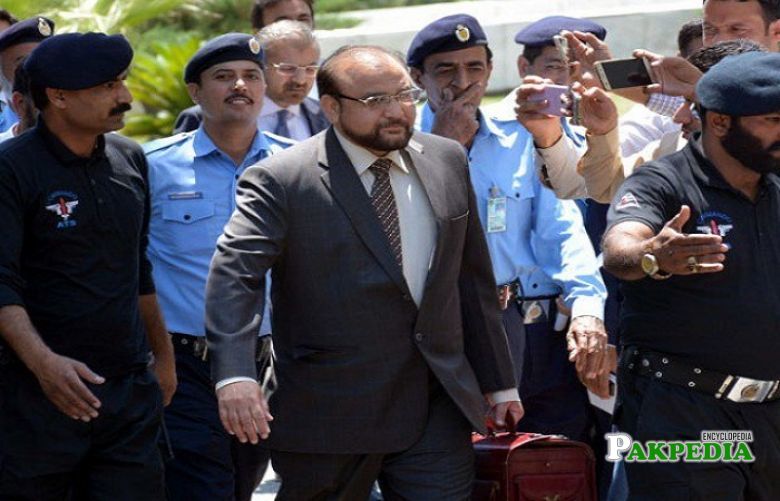 Biography
Wajid Zia is a BS-21 officer of the PSP and served as Federal Investigation Agency as it Additional Director General (immigration). He is known in the Police Service for not using connections to get lucrative police postings and that is why most of his service in BS-19 to BS-21 was dedicated to unattractive postings in the organizations like Bureau of Police Research, Intelligence Bureau, Motorway Police, FIA, etc.During the last few years, Zia has also been the key member of Pakistani Hajj mission, which did commendable job of facilitating the Pakistani pilgrims.Wajid Zia enjoys a good reputation both amongst the civil servants and the people of his area. For those who know him personally, what Zia will finally write would really matter for them whether it goes against the ruling Sharif family or clears them.[1] Biography
Career
Mr Zia, who also served in the Intelligence Bureau, has been a part of JIT formed to investigate the assassination of former Prime Minister Benazir Bhutto (late).He has also served in Motorway Police and Khyber Pakhtunkhwa Police as well. He has a clean career and proved his credentials showed he never compromised on professional matters.Presently, Zia is the Additional Director General (Immigration) FIA. He belongs to Tehsil Murree of District Rawalpindi.[2]  Career 
Re-Investigate
Wajid Zia headed the FIA committee which was constituted a few years back to re-investigate the hi-treason case against former military ruler General (retd) Pervez Musharraf and others for subverting the Constitution on 3 Nov 2007.The Special Court had directed the FIA to re investigate the case and record again the statements of Mr Musharraf, former Prime Minister Shaukat Aziz, former law minister Zahid Hamid and former Supreme Court Chief Justice Abdul Hameed Dogar regarding their alleged role in subverting the Constitution.During the course of investigation in the Musharraf case, according to a source who closely worked with Wajid Zia, he was heard telling his team that they have to do their job fairly without any fear and favour.
Two FIA Additional Directors
The names of Additional Directors of Federal Investigation Agency (FIA), Ahmed Latif and Wajid Zia, are being suggested for the head of JIT in Panama Paper case.However, Interior Minister Chaudhry Nisar Ali Khan would make the final decision.Zulqarnain Haider both officials belonged to the police group of the FIA. He reported that Wajid Zia being considered as strong candidate to head the JIT.Wajid Zia has a considerable reputation and also hails from Rawalpindi. He has also been invited in key meetings chaired by the interior minister, sources said.Ahmed Latif is currently serving as additional director crime circle of the FIA, while Wajid Zia has been additional director immigration.[3] Two FIA
National Accountability Bureau NAB
Director General (DG) of Federal Investigation Agency (FIA) Wajid Zia's statement recorded with National Accountability Bureau (NAB) has come to light on Saturday.Wajid Zia was the chief of the JIT that was formed for Panama case. According to the sources, Wajid Zia's statement suggests that Gulf steel mills' trade and investment with Qatari prince are 'big lies'.Wajid Zia further claimed that British documents are the evidence for the ownership of London flats and added that Sharif family's money trail is also false.Zia further said that the report of two experts on Calibri font is itself evidence pertaining to the matter.
Verified Report
The JIT chief also verified the report submitted in the Supreme Court, records of banks, companies, income and wealth tax while also verified the record of banks, companies, income and wealth tax of Ishaq Dar.Statement of Zia was recorded as he led the probe of JIT against then premier Nawaz Sharif and his family after he was accused of corruption by opposition parties following Panama Leaks.NAB was ordered to lodge cases against Nawaz Sharif in a verdict that ousted him from premiership.[4] Verified Report Accountability court is hearing cases against finance minister Ishaq Dar, Nawaz Sharif, his daughter Maryam Nawaz and her husband Capt (r) Safdar.
Media Asked Various Questions
Asked "What kind of problems are being faced by you" Wajid replied "we will tell the court". He repeated the exactly same answer, when media asked him "what kind of issues is he and the JIT is facing."Asked if the JIT is receiving threats and/or whether it is facing obstacles Wajid said that a separate application would be filed about it. All the things will come before the people, he added.[5]  Media Asked Various Questions 
FIAs Wajid Zia Statement
Wajid Zia, the former head of Joint Investigation Team (JIT) to probe corruption allegations anchored in Panama Papers, will appear before the Accountability Court on 12 February 2018 as a main witness of the prosecution.The most important witness of the prosecution, who is Federal Investigation Agency (FIA) Additional Director,  Appeared before the NB court conducting corruption proceedings against Senator Ishaq Dar in a case regarding assets beyond the known sources of income.Nadir Abbas, an investigation officer in the case, also appeared in court to record his statement.Zia told Judge Mohammad Bashir that he does not have the JIT's final report available with him as all the record was submitted to the Supreme Court.Responding to it, the judge said he will write to the apex court's registrar to provide the JIT report and decreed the court  will record Zia's statement.
Federal Judicial Academy
Earlier , when team of National Accountability Bureau (NAB) arrived at the Federal Judicial Academy, they were stopped at the gate under strict security.In the previous hearing on 31 January 2018, Wajid Zia did not appear before the court despite being directed to by the NAB.Dar is accused of possessing assets beyond known sources of income. The NAB filed a corruption reference against him in light of the apex court's July 28 verdict in the Panama Papers case.Having left for London in October last year for medical treatment, Dar has not attended any court proceedings ever since.On this, the court declared him a proclaimed offender and his property and assets were also ordered to be seized.[6]  FIA's Wajid Zia Statement 
Wajid Zia appointed Railway Police IG
As the Accountability Court (AC) held its judgment in Flagship Investment and Al-Azizia references against the previous executive Nawaz Sharif on Wednesday 19th December 2018, the administration designated Wajid Zia, the head of Joint Investigation Team (JIT) in Panama Papers case, as the Pakistan Railways Police investigator general (IG). As per Establishment Division of the Cabinet Secretariat, Wajid Zia, a review 21 officer, who was filling in as Additional Director in the Federal Investigation Agency (FIA), has been exchanged to Railways Police.