Tariq Fatemi is a Pakistani-diplomat who played his role as SAPM (Special Assistant to PM) on foreign affairs. Previously, he served as Pakistani Ambassador to the U.S.A. and also to the E.U. (European Union).
He also served as a lecturer in N.D.U., Quaid-e-Azam University, and Foreign Service Academy in Islamabad and taught courses including International Relations and Security Studies.  This article carries every information about him, including Tariq Fatemi Biography.
| Title | Description |
| --- | --- |
| Personal | |
| Name: | Tariq Fatemi |
| In Urdu: | طارق فاطمى |
| Famous As: | Pakistani diplomat |
| Nationality: | Pakistani |
| Education: | Masters degree in Arts |
| Alma Mater: | University of Dhaka, Punjab university and Moscow state university |
| Religion: | Islam |
| Profession: | He was a pakistani diplomat and previously served as Pakistan ambassador to UN state |
| Political Party: | Pakistan Muslim League |
| Born | |
| Date: | 9 July 1944 |
| Place: | Dacca, East Bengal |
| Family | |
| Children: | Fatima Tariq |

Tariq Fatemi Biography
He is a gentle and sophisticated person who has served Pakistan via different platforms including ambassadorship, foreign services, and politics. His father was also a highly educated personality and served as a scholar and educationist. Fatemi carried out his Pakistani ambassador brilliantly over thirty-five years.
He delivered lectures in different educational institutes including Quaid-e-Azam University, N.D.U., and Foreign Service Academy Islamabad. Fatemi was accused of his part in Dawn Leaks and was dismissed from his post of SAPM on foreign affairs. He, however, rejected the allegations in the farewell letter.
Tariq Date of Birth
He was born on 9th July 1944 in Dacca, East Bengal.
Tariq Fatemi Family
He belongs to a renowned Sufi family. His father Professor Syed Alay Muhammad (late) was a reputable scholar and educationist in former East-Pakistan. Fatemi has 4-children and 4-grandchildren.
Career
Early Career
He started his professional career in Pakistan foreign service as a foreign-service officer and throughout his career held the diplomatic missions. He also presented his foreign-policy competence to represent the case of Pakistan at IAEA (International Atomic Energy Agency).
Academic Career
Besides his career in foreign service, he also pursued his academic career by teaching courses on I.R. (International Relations) at the Foreign Service Academy in Islamabad.
He taught at N.D.U. (National Defense University) and Quaid-e-Azam University on Security Studies. He has extensive knowledge of Russian Studies and could fluently speak Russian dialect.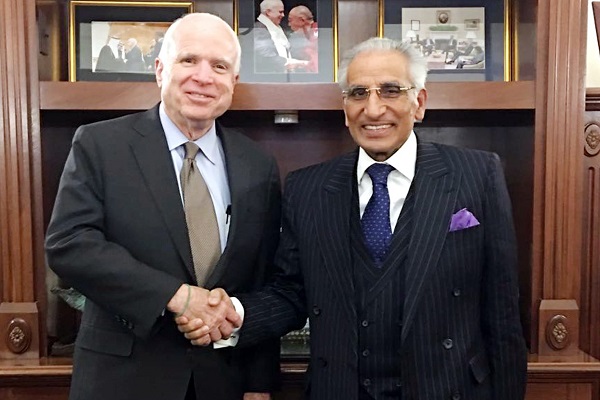 Authored a Book
He authored the book entitled 'The Future of Pakistan.' He repeatedly appears in News-Media to present his opinions on the country's foreign affairs.
As a Diplomat
During his career as a diplomat of Pakistan, he handled many assignments relating to abroad missions including Washington, Beijing, Moscow, and New York.
Role as Additional Foreign-Secretary
He performed his role as Additional Foreign-Secretary (Europe & Americas Divisions) and also worked in Office of Prime Minister, in-charge of the Foreign Affairs, Defense & Defense Production.
Role as a Delegate
He contributed his services as a delegate to the United Nations General-Assembly Sessions from 1982-1986. He attended many O.I.C. and Non-Aligned Conferences, along with the membership of United Nations-sponsored Geneva talks on Afghanistan.
Promotion to Rank of Federal Secretary
He got promoted in 1999 to a Federal-Secretary rank a highest-rank in Pakistan's civil service.
Role as Ambassadorship
He served as Pakistani High-Commissioner to Zimbabwe and subsequently served as Pakistani Ambassador to European Unions, Luxembourg, Belgium, Jordan, and the U.S. and got retirement in 2004.
Fatemi Joined P.P.P.
After getting retired from ambassadorship, he started his political career by joining PML-N (Pakistan Muslim League-N) and advised his party on several matters of foreign policy.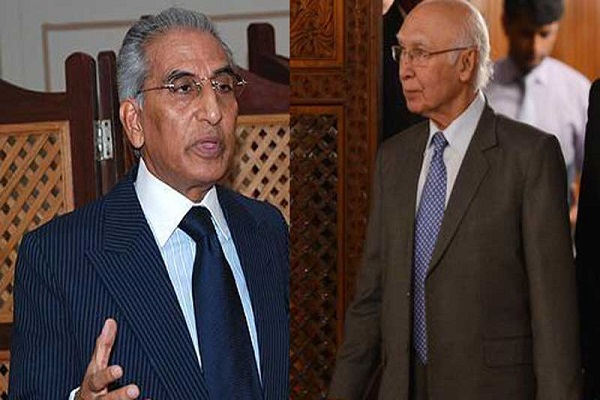 Accused of Dawn Leaks
PM's Office issued a notification to remove Tariq from his position of SAPM on Foreign Affairs owing to his part in Dawn-Leaks. At the same time, he rejected this allegation in his farewell letter.
Social Media Handles
His social media account include
https://twitter.com/tariqfatemi