Syed Mansoor Ali Shah is a Pakistan-based jurist serving as Supreme Court judge. According to seniority in court composition, he would become the Thirty-First Pakistani Chief Justice from 5th August 2025 to 27th November 2027. Previously, he has served as Forty-Fifth C.J. of Lahore High-Court.
Being passionate about teaching, he taught law at Pakistan College of Law in Lahore, Punjab Law College, and LUMS (Lahore University of Management Sciences) for nearly two decades. He has introduced many judicial reforms. This article has every detail about him, including Syed Mansoor Ali Shah Biography.
| Title | Description |
| --- | --- |
| Personal | |
| Name: | Syed Mansoor Ali shah |
| In Urdu: | سید منصور علی شاہ |
| Famous As: | Chief Justice |
| Nationality: | Pakistani |
| Education: | Aitchison College, Lahore, 1968-1981 |
| Religion: | Islam |
| Profession: | Chief Justice |
| Born | |
| Date: | 28th November 1962 |
| | |
| Place: | Peshawar |
| Family | |
| Ethnicity: | Syed |

Syed Mansoor Ali Shah Biography
Mansoor Ali Shah is a competent, skilled, creative, and visionary man. He hasn't only benefitted his country via his judgment skills but also with his creativity and intelligence. Understanding the need for technology in this modern era and the future, he has introduced many judicial reforms for the immediate and easy provision of justice.
With the introduction of these reforms, he has benefitted judicial personnel along with the general public. He emphasizes the need for Artificial Intelligence, Information Technology, Human Resource-Development & Reconstruction of District-Judiciary as suitable and working engines of the change for upcoming years.
He broadly focuses on the empowerment of the District-Judiciary by increasing their capacity via domestic and international training, based on indicators of performance, and by allowing them to work in a conducive and secure working atmosphere, particularly for female judges. Shah believes that we should increase judges per capita to facilitate speed and quality of justice provision in Pakistan.
Shah Date of Birth
He opened his eyes in Peshawar on 28th November 1962.
Education of Mansoor Shah
He received education at renowned and prestigious institutes, including Aitchison College, Punjab University, & Downing College Cambridge. From Punjab University, he secured his Master's degree in Economics.
Career
Academic Career
Teaching is his passion, so he taught law at Pakistan College of Law in Lahore, Punjab Law College, and LUMS (Lahore University of Management Sciences) for nearly two decades. He was also a member of the steering-committee that set up law school at Lahore LUMS, now known as SAHSOL (Syed Ahmad Hasan School of Law and Policy.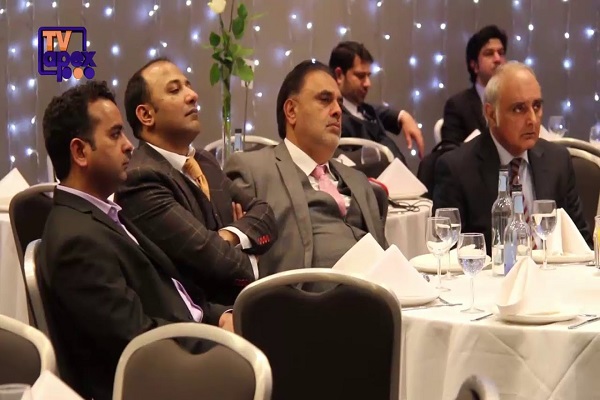 Judicial Career
He started the private practice of law as the founding partner of Minallah, Shah, and Afridi. In 2007 he got involved in Black-Coat Protests seeking judiciary restoration. In 2009 he got elevated to the rank of Lahore High-Court's judge, and on 27th June 2016, he got appointed as Chief Justice. On 7th February 2018, he got promoted to the rank of Supreme Court.
Since his joining in court, he has made environmental sustainability decisions, human rights, and constitutional law. He focused on the judicial reforms, including upgrading of Punjab Judicial-Academy and establishment of Lahore High-Court research center. He is known as a reformist and independent-minded judge.
Oath Ceremony
In his oath-taking ceremony as C.J. of LHC, CM Punjab Shehbaz Shareef, Law Minister Sanaullah, and Speaker of Punjab-Assembly Rana Iqbal Khan were present. Governor Punjab Rafeeq Rajwana administered his oath. On Shah's arrival at LHC, Police officials gave him a guard of honor.
Shah assured that authorities would conduct investigations against corrupt employees and ensured that workers' and judicial-employees' issues would be resolved soon.
Areas of Interest
He takes an interest in proportionality, privacy, digital-surveillance, disability rights, environmental sustainability, water justice, climate justice, taxation, administrative law, human rights, and constitutional law. He is a strong supporter of the sustainable-development.
Introduced Judicial Reforms
He is keen to advocate of judicial-reforms. As C.J. of LHC, he has spearheaded the creation of ADRC (Alternate Dispute Resolution Centers) in every district, providing a substitute for litigation. And to lessen the stumbling delay of cases.
He set up Civil and Criminal Model-Courts to collaborate between investors to accelerate justice dispensation, Court Automation-Systems. He introduced Case-Management in Punjab province both at District Courts and High Courts of Lahore, installed 1st ever I.T. system with the aid of Punjab I.T. Board to continue court's I.T. version for next years.
And form such a judicial system in province Punjab that is smart, transparent, open, and fully interconnected at all the levels. Judicial Mobile Application, Online Sahulat Center, and Online Call Center were established to give all the ordinary lawyers and litigants justice.
Establishment of E-Courts
At Pakistan Supreme Court, he has helped establish E-Courts by video-linking Supreme Court's Principal Seat with all of its Provincial Registries that have saved travel expenses to Islamabad from all parts of Pakistan.
It has also provided relief to lawyers' hectic working routines, allowed them to attend more cases and work more effectively by avoiding postponement. This step was taken before Pandemic Corona and was utilized massively during this pandemic.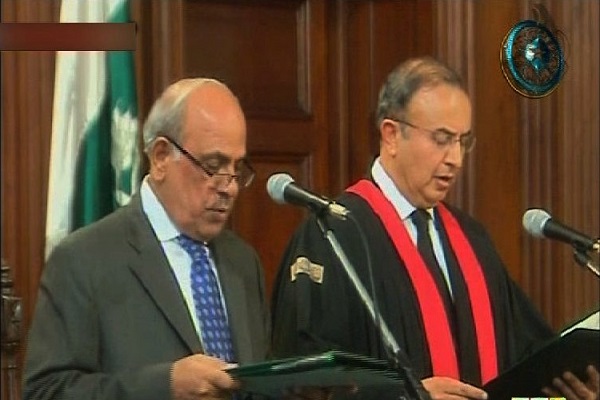 Benefits of Mobile Application
The new Judicial Mobile App assists litigants and lawyers in navigating their ways via courts rosters and cause-lists and has increased their access to justice.
Establishment of Research Center
Scholarship and research are distinctive features of any apex-court in the country, so SCRC Research Center was established at S.C. building controlled by promising and bright Civil Judges from all corners of the country.
The vision of SCRC is to support and provide research to all Pakistani courts, hence enriching our judges' scholarship and jurisprudence.
Restructured the Curriculum
He assisted in restructuring the curriculum at 'Punjab Judicial-Academy' and set it according to best practices around the globe, thus forming a workable platform for the judicial-capacity strengthening of District-Judiciary's members. He emphasized research tremendously and strived to set up LHCRC (Lahore High Court Research Center).
Recognitions
He is a London CEDR (Centre for Effective Dispute Resolution) accredited mediator, a Bencher of The Honorable Society of Lincoln's INN, a judicial-member of GIJE (Global Judicial Institute on Environment), member of Global-Constitutionalism, and part of Rhodes Scholarship-Committee for Pakistan.