Asif Kirmani also known as Syed Asif Saeed Kirmani is a Pakistani politician.He served as member of Senate of Pakistan since July 2017.Asif remain Special Assistant of Former Prime Minister Nawaz Sharif.He associated with the Pakistan Muslim League (N).
| Title | Description |
| --- | --- |
| Personal | |
| Name: | Syed Asif Saeed Kirmani |
| In Urdu: | سید آصف سعید کرمانی |
| Famous As: | Senate of Pakistan |
| Nationality: | Pakistani |
| Religion: | Islam |
| Profession: | Politician |
| Tenure: | March 2012 to March 2018 |
| Province: | Punjab |
| Seat Description: | General |
| In Vice of: | Zaheer-ud-din Babar Awan |
| Remained Political Secretary to: | Former Prime Minister of Pakistan Nawaz Sharif |
| Appointed as: | Special Assistant for Political Affairs |
| Elected to: | Senate of Pakistan in July 2017 |
| Permanent Address: | 15-A, Shadman-II, Jail Road, Lahore. |
| Family | |
| Parents: | Saeed Kirmani (Fahter) |
| Career | |
| Political Party: | Pakistan Muslim League Nawaz (PML-N) |
| Serve As: | Condidate |
| In Office | |
| Role: | Member of the Senate of Pakistan |
| Dates: | July 2017 |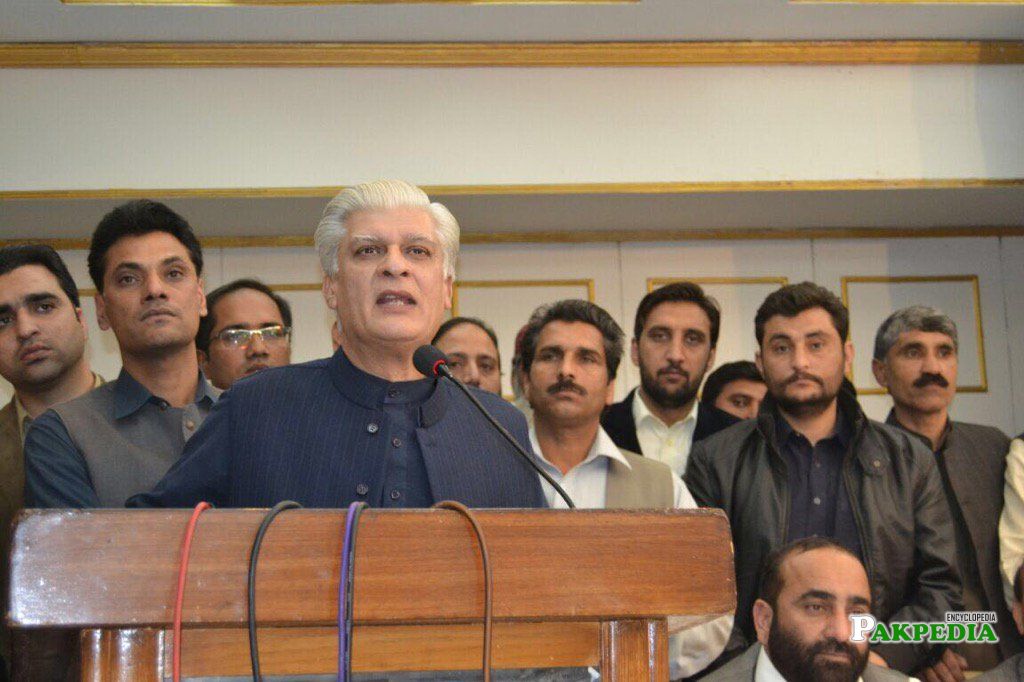 Biography
Former Prime Minister Muhammad Nawaz Sharif appointed Dr Asif Kirmani his Political Secretary. Dr Asif Kirmani is a close associate of the prime minister and played an important role during the election era. Kirmani is amply experienced in the political matters of the party and maintains close liaison with the political leadership of the party in the provinces.[1]  Biography Dr Kirmani is a son of a Pakistan Movement worker late Saeed Kirmani.
Appointed As
Pakistan Muslim League – Nawaz's Dr Asif Kirmani was appointed as a senator after Babar Awan resigned from the seat to join Pakistan Tehreek-e-Insaf.After fellow party member Malik Nauman Ahmad Langrial withdrew his nomination and independent contender Sarfaraz Qureshi's nomination papers were rejected, Kirmani uncontested was appointed for the position.Former Law Minister Babar Awan officially resigned from Senate on 29 June 2017, confirming that he had sent his resignation letter to Chairman Raza Rabbani by post.The decision came after the former PPP leader announced his decision to join the Pakistan Tehreek-e-Insaf (PTI).Kirmani formerly served as the Special Assistant to Prime Minister on Political Affairs.[2]  Appointed As 
Ticket for Senate
Special Assistant to Prime Minister on Political Affairs Dr. Asif Kirmani was awarded the PML-N ticket for Senate.Kirmani was lashing out at political rivals during the JIT proceedings and has proven himself to be a loyal worker for PML-N. It is not the first time that PML-N awarded its tickets to workers who ridicule their opponents as it is seen as a sign of loyalty to the family.[3] Ticket for Senate 
Strength
With the election of Dr Kirmani the Pakistan Muslim League PML-N became the largest party in the upper house of the bicameral parliament where its strength will rise to 26. [4] Election 
Senate of Pakistan
He was elected to the Senate of Pakistan as a candidate of Pakistan Muslim League (PMLn) in July 2017.
Committees
Parliamentary Affairs
Law and Justice
Human Rights
Committee on Rules of Procedure and Privileges[5]  Committee(s) 
Senate Election Results 2018
PML-N-backed candidate have gained the majority of seats in Senate polls with at least 15 seats to their name. PML-N won majority of its seats from Punjab while  PPP won largely from  Sindh, getting 12 seats in total.20 candidates from  Punjab contested the polls for 12 seats reserved in Senate for the province. Governing PML-N won 11 seats through independent candidates in Senate polls held at Punjab Assembly.[6]  Senate Election Results 2018 
Winning candidates are
Ishaq Dar elected on Technocrat seat
Syed Asif Saeed Kirmani elected on General seat
Independent candidate  Haroon Akhtar elected on General seat
Sadia Abbasi elected on Woman seat
Nuzhat Sadiq elected on Woman seat
PML-N-backed  Kamran Michael elected on Minority seat
Hafiz Abdul Kareem elected on Technocrat seat
Maqbool Ahmed on General seat
Musadik Malik on General seat
Shaheen Khalid on General seat
PML-N-backed independent candidate  Rana Mehmood-ul-Hassan elected on General seat