Syed Asif Saeed Kirmani who is also known as Asif Kirmani. is a Pakistani Politician. He has a good relationship with PM Nawaz Sharif since 2008 and has always supported him. Kirmani is currently associated with Pakistan Muslim League N and is functioning as a Senator of Pakistan. This article has all the information about him, including Syed Asif Saeed Kirmani Biography.
| Title | Description |
| --- | --- |
| Personal | |
| Name: | Syed Asif Saeed Kirmani |
| In Urdu: | سید آصف سعید کرمانی |
| Famous As: | Senate of Pakistan |
| Nationality: | Pakistani |
| Religion: | Islam |
| Profession: | Politician |
| Tenure: | March 2012 to March 2018 |
| Province: | Punjab |
| Seat Description: | General |
| In Vice of: | Zaheer-ud-din Babar Awan |
| Remained Political Secretary to: | Former Prime Minister of Pakistan Nawaz Sharif |
| Appointed as: | Special Assistant for Political Affairs |
| Elected to: | Senate of Pakistan in July 2017 |
| Permanent Address: | 15-A, Shadman-II, Jail Road, Lahore. |
| Family | |
| Parents: | Saeed Kirmani (Fahter) |
| Career | |
| Political Party: | Pakistan Muslim League Nawaz (PML-N) |
| Serve As: | Condidate |
| In Office | |
| Role: | Member of the Senate of Pakistan |
| Dates: | July 2017 |

Syed Asif Syed Kirmani Biography
Asif Kirmani is a great Pakistani politician and is highly influenced by his father dedication towards his Political career. He is elected as a member of the Senate Assembly after securing the highest votes in 2018 Senate Elections. Kirmani is attached to PMLN for a long time.
Kirmani Date of birth
He was born in Lahore.
Asif Kirmani Family
His father Ahmed Saeed kirmani was a lawyer by profession and leader of Pakistan Movement. His father died at the age of 95 due to Cardiac Arrest and was buried in Lahore.
Career
He started his career by joining Pakistan Muslim League N as a Political Secretary. He lend his services as the chief coordinator in legislative Assembly Elections Gilgit Balitistan on behalf of PMLN. In 2015, he was appointed as the Special Assistant of PM Nawaz Sharif on Political Affairs.
Senate of Pakistan
In July 2015, he was appointed as the Senate of Pakistan as the candidate of Pakistan Muslim League N after Babar Awan resigned from the seat to join Pakistan Tehreek-e-Insaf. On June 29, Babar Awan submitted his resignation letter to Chairman Raza Rabbani.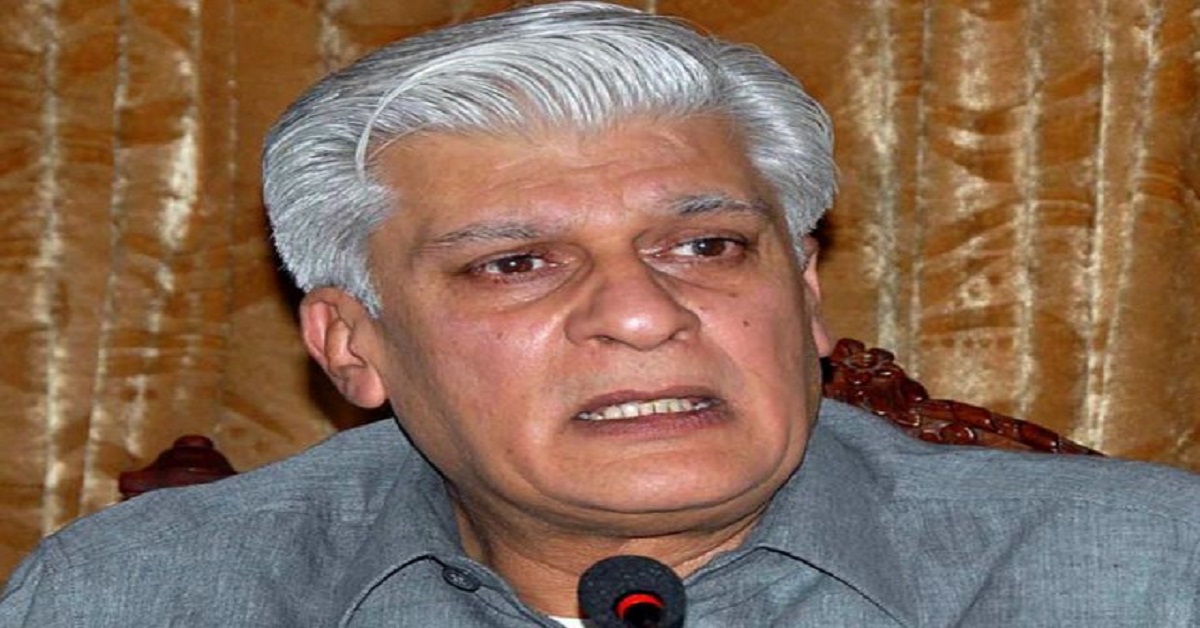 Senate Election of 2018
In 2018 Senate election he was nominated by Pakistan Muslim League N as its candidate. However, the Election Commission of Pakistan declared that all the nominees of Pakistan Muslim league N would participate in Senate Election as an independent candidate after the decision taken by Supreme Court of Pakistan.
Pakistan Muslim League Chairman Raja Zafar ul Haq requested chief election commission to reissued tickets to the party's Senate candidates. He got re-elected to the Senate on a general seat from Punjab as an Independent candidate.
Committee Members
Asif is the committee member of Law and Justice, Human Rights, Parliamentary Affairs and Rules of Procedure and Privilege.