Haroon Akhtar is a Pakistan-based political figure who remained Senate member from March-October 2018 and owns an outstanding record of public service and business success. He operates and leads 'The Tandlianwala Sugar-Mills' as a Managing-Director.
He remained a successful and distinct student during his student life securing 3rd position in Punjab University and 1st position in Government College Lahore. This article has all the information about him, including Haroon Akhtar Biography.
| Title | Description |
| --- | --- |
| Personal | |
| Name: | Haroon Akhtar |
| In Urdu: | ہارون اختر |
| Famous As: | Mr. Haroon Akhtar Khan |
| Nationality: | Pakistani |
| Education: | Master of Science in Actuarial and Business Mathematics |
| Alma Mater: | University of Manitoba |
| Religion: | Islam |
| Profession: | Politician |
| Served As: | Senator |
| Remained Member : | Two Time Member of the Punjab Assembly |
| Worked: | Extensively on Six Federal Budgets |
| Youngest Actuary: | In the History of the Profession |
| Company Leads: | Tandlianwala Sugar Mills |
| Family | |
| Parents: | General Akhtar Abdur Rahman (Father) |
| Siblings : | Humayun Akhtar Khan (Brother) |
| Career | |
| Political Party: | PML-Q |
| Serve As: | Senator |

Haroon Akhtar Biography
An enthusiastic believer in the parliamentary oversight, Haroon worked tremendously on 6-federal budgets, tackling circular debt in energy-sector, eliminating corruption in the state's organizations and fostering the climate of growth in the economy of Pakistan.
He has an excellent academic record, and during his time at the University of Manitoba, he was among those 5-students who received the graduate fellowship. At qualification time he became the youngest-actuary in history of this profession and showed his skills in entrepreneurship.
He faced disqualification based on his dual Nationality but submitted his response to ECP and denied this dual Nationality.
Education of Haroon
He did B.Sc. from Government College Lahore with the subjects Maths A, and Math B in 1974 and stood 1st in college and 3rd in Punjab University. He completed his M.Sc. in Actuarial & Business Mathematics from 'University of Manitoba' and was among those five students who received the graduate fellowship.
Haroon is also the fellow of CIA (Canadian Institute of Actuaries) and SOA (Society of Actuaries) the USA.
Haroon Akhtar Family
He is the son of Gen Akhtar Abdur-Rehman, who was CJCSC (Chairman of Pakistani Joint Chiefs of Staff). Haroon's brother Hamayun Khan worked as Pakistan's 'Commerce Minister' from 2002 to 2007 and as 'Investments Minister' from 1997 to 1999. He is also PML-Q's Senior Vice President.
Political Career
Appointment as Special Assistant
In 2018, PM Shahid Khaqan appointed him as his special-assistant on 'Revenue' and bestowed him federal minister's status. PML-N nominated him in Pakistan's Senate election 2018 as the candidate. ECP (Election Commission of Pakistan) declared all the candidates of PML-N for Elections of Senate as independent after Supreme Court's ruling.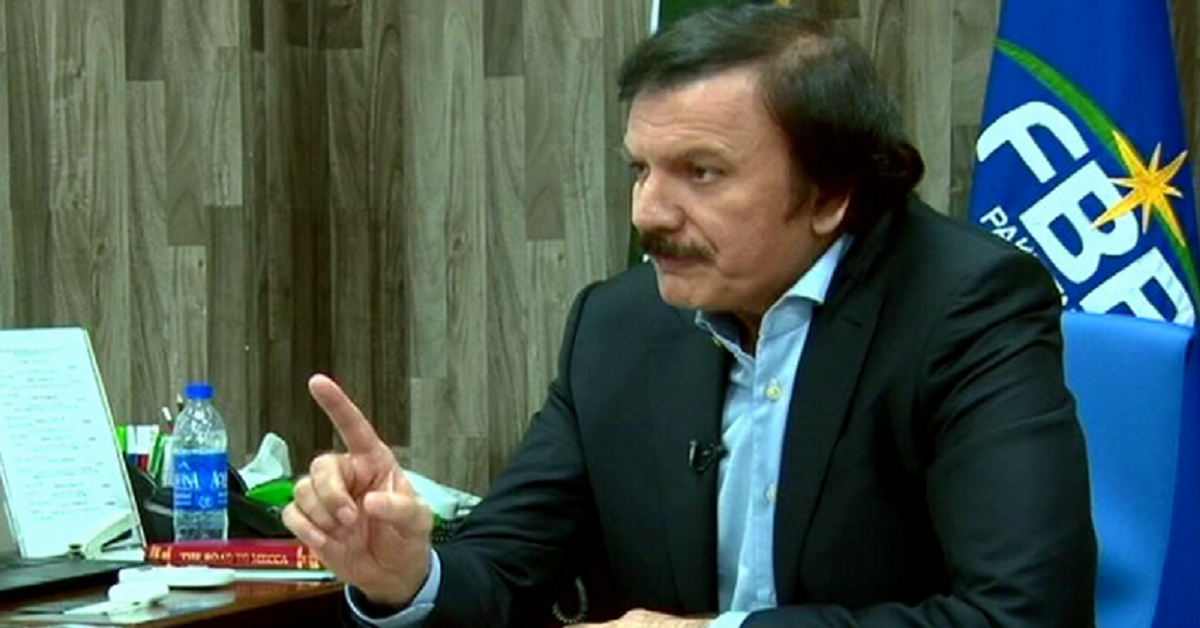 Elected to Senate
He got elected as an independent contestant to Pakistan Senate from Punjab on the general seat in Senate election. On 12th March 2018, he was sworn in as Senator.
Issue Regarding Dual Nationality
In March 2018, Attorney-general told Apex Court that elected senators including  PTI's Chaudhary Sarwar, PML-N's Haroon, PM Khaqan's sister Sadia Abbasi and, PML-N's Nuzhat Sadiq has double Nationality. Akhtar however, denied this allegation and stated that he is not dual national now as he had renounced his Canadian Nationality in 2011.
He further added that during scrutiny of nomination papers the Interior Ministry had objected based on the travel document of 2011. Interior Ministry had his expired travel document 2011 that under Canadian rules and regulations couldn't be considered as the valid proof of Nationality of Canada.
Member of Different Committees
Standing Committee on the Industries & Production
Standing Committee on Revenue, Finance & Economic Affairs &  Statistics
Standing Committee on the Petroleum & Natural Resources
Work Experience
Director of Tandlianwala Sugar Mills
Director of Riaz Bottlers Private Limited which bottles water, soft drinks and juices
Director of Superior Textile Mills which spins a yarn.
Teaching Assistantships at 'University of Manitoba' Canada where he taught Statistics and Math courses to the undergraduates