Syed Ali Raza Abidi was former MNA of Muttahida Qaumi Movement. He is not only a Politician but also a multi-talented man. Before joining the Politics he was a taste setter in Karachi. Due to some personal reasons with party he was asked to resign from his seat. His famous Food outlet known as BOTS (Biryani of the Seas). He came from a family of MQM supporters, it is of no surprise that he himself is a supporter of MQM and a member of Pakistan's National Assembly .Mr Abidi is an MNA from Karachi's Mehmoodabad area (NA-251). His father, Akhlaq Hussain Abidi, was also elected MNA on a ticket of the MQM.
| Title | Description |
| --- | --- |
| Personal | |
| Name: | Syed Ali Raza Abidi |
| Name in Urdu : | سید علی رضا عابدی |
| Famous As: | Member of National Assembly of Pakistan |
| Nationality: | Pakistani |
| Residence: | Karachi, Pakistan |
| Education: | Studied Marketing at Boston University |
| Religion: | Muslim |
| Profession: | Politics |
| Former Director at: | Rajabs Marketing Services |
| Former Bailiff at: | Newlyn PLC |
| CEO at: | Akhlaq Enterprises (PVT) Ltd. |
| Former Chairman at: | Professional Research and Advisory Council MQM |
| Proprietor at: | Biryani of the Seas |
| Born | |
| Date: | 6 July 1972 |
| Family | |
| Ethnicity: | Syed |
| Spouse: | Married |
| Parents: | Syed Ikhlaq Hussain Abidi |
| Died | |
| Date: | 25th December 2018 |
| Rest Place: | Karachi |
| Career | |
| Political Party: | Muttahida Qaumi Movement |
| Serve As: | MNA |
| Member of the National Assembly | |
| Constituency: | NA-251 |
| Assumed office: | 1 June 2013 |
| Resignation: | 2017 |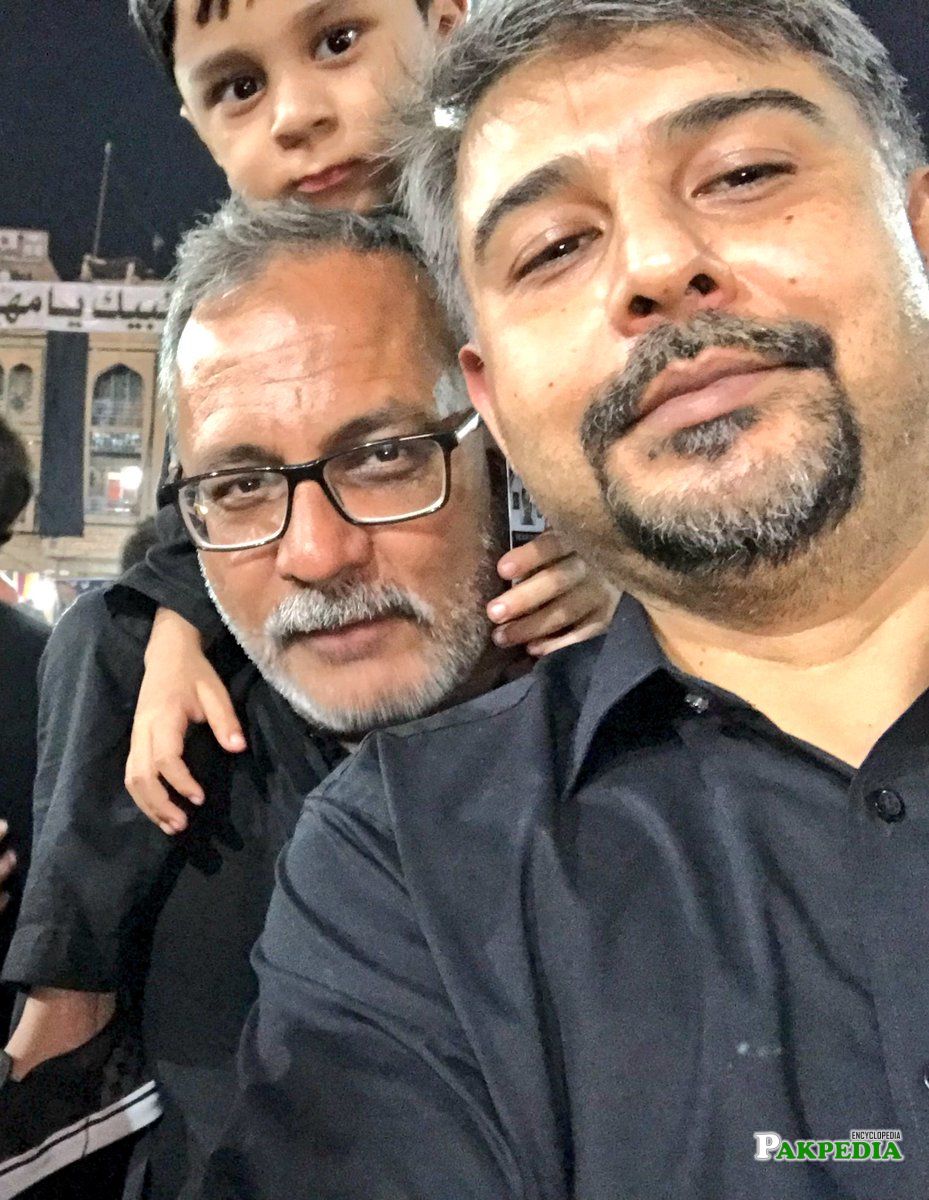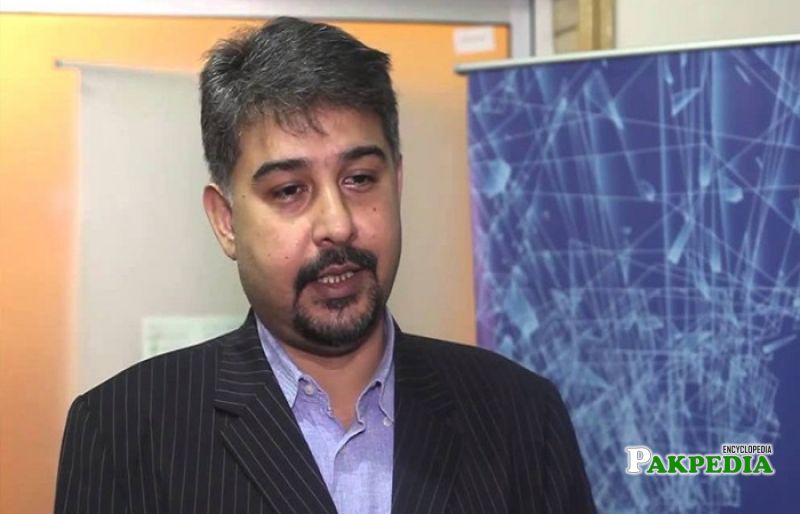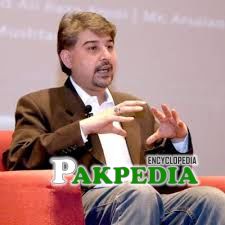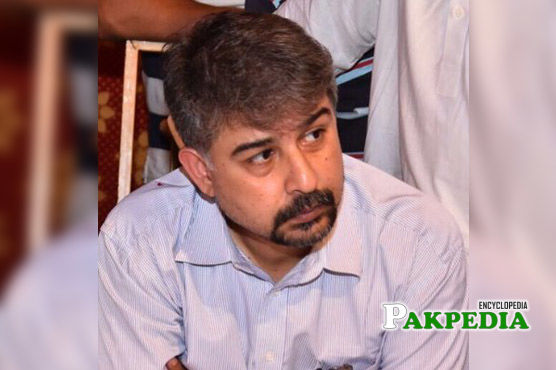 Early Life and Education

Syed Ali Raza Abidi Born on 6 July 1972 . He is Son of former MNA Syed Ikhlaq Hussain Abidi. He is a well educated politician and did his immediate schooling from Karachi St. Patrick school. He got his B.com degree from DHA degree college and I.com degree from S.M commerce college. Then he went to states to complete his marketing degree from Boston university. Ali Raza Abidi has plenty of experience in marketing sector and was the CEO of Akhlaq enterprises. [1] Early Life  
BOTS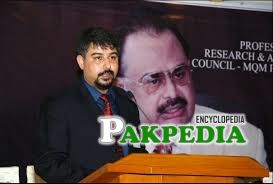 Abidi's loyalty for MQM surpasses his love for BOTS.  the 41-year-old owner of Biryani of the Seas (BOTS) had planned to introduce an 'election menu', featuring a seafood platter named after the MQM, sizzling prawn tempura to be served as the Pakistan Peoples Party's arrow and simmering tsunami prawns representing the Pakistan Tehreek-e-Insaf.I can't introduce the menu now as I am too busy with the party and won't be able to give much time to BOTS. But I am constantly aware of what is happening there," said Abidi, who is contesting the NA-251 seat in Karachi.Even though I don't have a feudal, tribal or industrial background, they have nominated. I did not even spend a single penny for nominations.He said that MQM leaders frequently visit roadside restaurants. "Haider bhai is a regular and loves barbequed shrimps and  Faisal loves prawn makhni."Abidi's passion for MQM is evident even in the landline number for BOTS which includes the digits 9090. 
Political Career
Abidi jumped back into active politics in 2008, and formed the Professionals Research and Advisory Council (PRAC) for MQM. "The idea was to gather professionals such as me who had started with the All Pakistan Mohajir Students Organisation but became disconnected due to careers and family life." Abidi was then asked to form and head the social media team. He is now the vertical head of the social media strategy, and is currently affiliated with the cyber communications department of the party. "MQM's social media team is the most disciplined, unlike the PTI's trolls who are negatively active.He started his political career in 2013 . His career in politics still a young when he was given the ticket by MQM to contest elections. Being his first time in elections he was able to win and got himself a seat in the national assembly . [2] Political Career  
Expelled By Party

There is some controversy surrounding his seat as a MNA as he allegedly resigned from his position  when he joined Pak Sar zameen party and thus left MQM. The Dr Farooq Sattar led Muttahida Qaumi Movement expelled one of its parliamentarians, MNA Ali Raza Abidi, for violating party's organisational and political policies and asked him to resign from his assembly seat.The MQM-Pakistan also directed him to resign from the National Assembly. [3] Expelled from Party  
U-Turn on Resignation

After MQM-P leader Dr Farooq Sattar and PSP head Mustafa Kamal held a joint press conference in Karachi and announced that the two parties would form an alliance to contest the next polls under one election symbol. But hours later, Ali Raza Abidi responded to journalist Waseem Badami  and appeared to retract his earlier statement.The MNA went on to say that he had no objection to a working relationship between the two parties for Mohajirs."I stand by my words. If it's a merger, I quit. But if it's just a move to pave way for a working relationship for Mohajirs and KHI then ok." [4] Switch Decision  
Reason Behind Resigning
Abidi said he was resigning for political and personal reasons."I announce to quit MQM-P and resign from NA-251 as this is not what I believed in and stood for," Abidi had tweeted following a joint press conference held by MQM-P chief Farooq Sattar and Pak Sarzameen Party Chairman Mustafa Kamal in which both parties announced an alliance, saying they would contest the upcoming general elections under one manifesto, one symbol and one name. but Abidi stuck to his guns.Then He announced on the micro-blogging platform that he had been invited by the speaker to submit his resignation in person . He said he was resigning because of "the four-year operation in Karachi, its motives, interventions, its results and the future," his inability to do anything for his constituency and the city, census results, local government powers and because he could not be a part of an electoral alliance with the PSP. [5] Abidi Reasons
Contest Election PSP
Ali Raza Abidi said that he stood by his earlier decision of resigning from National Assembly seat over the alliance with PSP. No merger, not even alliance (like IJI and MMA) with PSP is acceptable for me at all.Then he has announced to contest election against Pak Sarzameen Party (PSP) of chief Mustafa Kamal as an independent candidate.Abidi is not the only person though to voice his disgruntlement over the alliance. Several PPP leaders have met Pakistan People s Party (PPP) leader Asif Ali Zardari and Dr Junaid, the former provincial minister for health, has already announced joining PPP. [6] Merging with PSP
Ali Raza Abidi shot dead in Karachi
The former leader of Muthida Quomi Movement (MQM) Syed Ali Raza Abidi has been shot dead in Karachi today on 25th December 2018. The news of his death has been confirmed by the Deputy Inspector General (DIG) South Javed Alam Odho. According to the reports he has been killed near his residence in Karachi DHA when 2 men on a motorbike opened fire on him. He was taken to the Shifa hospital immediately by his father but he succumbed to his injuries during treatment.
Investigation of the murder of Syed Ali Raza Abidi
The investigation to find the Murderer of Former MQM leader Syed Ali Raza Abidi has been started who was shot dead on 25th December 2018 near his residence in Karachi. According to his family, he had been receiving threats from unknown numbers from last many days. The CCTV footage of that night has been disclosed where two random men on a motorbike shot him when he was about to reach his home. According to the Counter Terrorism Department of the Sindh Police, forensic analysis of the spent bullet casings found from the crime scene has matched the ammunition used in another murder in Liaquatabad on December 10.
Tribute to Ali Raza Abidi by Karachi Residents
The former leader of MQM Ali Raza Abii who was gunned down on 25th December was given tribute yesterday by the residents of Karachi in a Clifton. Many people including family members, friends, colleagues, and the residents of Karachi gathered there for the tribute.