Ayatullah Sheikh Mohsin Ali najafi is a legendry scholar of Usuli Twelver Sect. He is the true definition of philanthropy. He has laid a number of welfare organisations to srve the humanity. He is also a Mufassir-e Quran. No doubt, he is an asset of muslims and in other words, humanity.
| Title | Description |
| --- | --- |
| Personal | |
| Name: | Sheikh Mohsin Ali Najafi |
| In Urdu: | شیخ محسن علی نجفی |
| Alternate name: | Mohsin Najafi |
| Famous As: | Mufassir-e Quran, Usuli Twelver religious scholar |
| Nationality: | Pakistani |
| Residence: | Islamabad |
| Education: | Usul, Fiqh, Jurisprudence |
| Religion: | Usuli Shia Twelver, Islam |
| Profession: | Philanthropist, Religious scholar |
| Founder of: | Al Kauther Islamic University Islamabad, Jabir bin Hayyan Trust, Uswa Schools System, Uswa Cadet Collages Pakistan. |
| Website: | www.kauthar.org |
| Born | |
| Date: | 1 January 1938 |
| Zodiac: | Capricorn |
| Place: | Sakardu, Gilgit Baltistan |
| Family | |
| Ethnicity: | Pathan |
| Children: | 2 sons, 2 Daughters |
| Sons: | Agha Anwar Najafi, Agha Ishaq Najafi |
| Daughters: | Khanum Razia Najafi, Khanum zakia Najafi |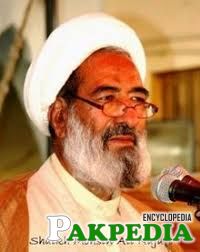 Life History
Hujjat-ul islam, Sheikh Mohsin Ali Najafi was born on January 1, 1938 in Sakardu, Gilgit baltistan province.. He is a  Pakistani Usuli Twelver Mufassir and the head of many of the seminaries (Hawzahs) and Uswa Education System in Pakistan. Few years Later, the family moved to Islamabad, the capital city of Pakistan.
Education

As a child, he began his religious education in Baltistan,Then at Mashare Uloom, Haiderabad, Dar ul Uloom Khushab and Jamia Muntazir Lahore. In 1964 Shaikh Mohsin Ali Najafi traveled to Iraq to study in Najaf under Grand Ayatollah Abu al-Qasim al-Khoei, Grand Ayatollah Mohammad Baqir al-Sadr and other Grand Ayatollahs for 10 years. In 1976, he returned to Islamabad, Pakistan and laid the foundation of the Jamia Ahle Bait (a.s) for the purpose of educating and propagation of Shia,   [1] Education
Educational projects

His first endeavor in Pakistan after completion of his studies in Najaf was the establishment of Jamia Ahl-e-Bait in Islamabad in 1976. The institution was meant to impart religious education to shia students from far flung areas. His major feat in the education sector was establishment of Jabir Bin Hayyan Trust in 1994. A chain of schools named "Baltistan Public School" was started in different areas of Gilgit Baltistan where there were no private schools initially. So, Sheikh Mohsin was the pioneer in establishing private schools in Baltistan. The schools were opened in: [2] Edu. projects
Khaplu
Shigar
Rondu
Kharmang
Keris
Yultar
Hunza
Schools were opened in other parts of country like para chinar, Sobho dero(Sindh), Darra Adam Khel and azad kashmir. 
Uswa Education system

Baltistan Public schools ,later on were changed to Uswa Public School System. The USWA Education System (also known as Uswa) is an association of colleges and schooling system in Pakistan. USWA Education System established as registered Education System in 1994 by Mohsin Ali Najafi. It has a schooling network in remote areas of Pakistan like Gilgit-Baltistan, Kurram Agency, Bangash Region of the Khyber Pakhtunkhwa Province, Azad Kashmir, Interior Sindh and the Rural Punjab.
These schools played a great role in uplifting of the educational standard of the region. These institutions imparted quality education to the young students from far flung areas without any discrimination of sect of caste. Thousands of students have been passed out from these schools and they produces thousands of professionals in various disciplines. Students of these schools are proudly serving in armed forces, in government institutions, as doctors, engineers, economists, bankers etc.
Currently there are more than 60 educational institutions run by Sheikh Mohsin Ali Najafi under Uswa Education System. Details are: 
| | |
| --- | --- |
|  Region |  Number of institutions |
| Baltistan Region |           16 |
| Gilgit Region   |             5 |
| Kurram Region |             9 |
| Bangash Region  |           10 |
| Federal Region |             4 |
| Central Region |             8 |
| Kashmir Region |             4 |
| Hazara Region |             4 |
|  Total |            60 |
Segregation of Schools in categories
| | |
| --- | --- |
|  Category |  Number |
|  Inter Colleges |    10 |
| Secondary Schools  |    20 |
|  Middle Schools |    23 |
| Primary Schools  |      7 |
In these the number of girls exclusive schools are
| | |
| --- | --- |
|  Category |  Number |
|  Inter Colleges |          3 |
|  Secondary Schools |          3 |
|  Middle Schools |          1 |
|  Total |        60 |
Health and welfare project by Sheikh Najafi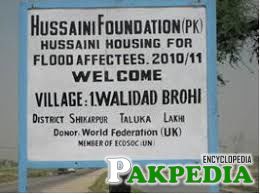 Apart from providing Education to the students from far flung areas, he also endeavored to provide health facilities to people. in this regard he established two Hospitals and Healthcare Centers providing free medical services to the poor and needy patients in Baltistan.Another biggest effort by Sheikh Mohsin was establishment of housing societies for poor people who had no shelter. he established two Housing Colonies for Kargil Refugees in Skardu, offering housing along with all amenities free of cost:  [3] health projects
Madinatu Ahlilbait 250 Housing Units
Hussaini Colony 25 Housing Units
Institutions founded by Sheikh Najafi

Being a philanthropist and having an aim of doing best for humanity, Ayatullah Mohsin Najafi founded a number of institutions. these are:
Jamia Ahle Bait (a.s) Islamabad.
Alkauthar Islamic University Islamabad.
Jabir bin Hayyan Trust.
Madaris Ahle Bait (a.s) Pakistan.
Hussaini Foundation Pakistan.
Imam Sadiq (a.s) Trust Islamabad.
Uswa Education System.
Uswa Cadet Colleges Pakistan.
Al Asr Trust.
Huffaz ul Quran Pakistan.
HadiTV.
Madina Ahle Bait (a.s) Skardu.
Abdullah Hospital Gilgit-Baltistan.
Hadi TV

Hadi TV is an International television channel with a Shia religious focus, producing programs mainly focusing on the Twelver school of thought. It has been named after the name of 10th Imam Ali al-Hadi and duly called Hadi TV. It is founded by Sheikh mohsin Njafi in 2007.
Motto :The only multilingual Islamic channel to spread the true teaching of Prophet Muhammad (peace be upon him) and his Holy Progeny (peace be upon them). 
Alkauthar Islamic University

A modern religious education center, Jamiatu Al Kauthar was founded by Al-Khoei Foundation in 1992.It is located in Islamabad the heart of the Pakistan. In 2002 the Jamia started its academic and educational activities regularly. Now it is under the supervision of Sheikh Najafi.
The real aim for the establishment of this center is a unique education system that is a mixture of religious and contemporary fields of education. However, through modern techniques and methods, the center would not only cater for educational, research and moral up-keep of the students but would also endeavor to make the large duration syllabi into a short, compact and effective syllabi.  [5] university
Publication Of Sheikh Mohsin Najafi

Being an excellent writer and a deep researcher, Sheikh Najafi has publicized following books:
| Books | Urdu/ Arabic | Language |
| --- | --- | --- |
| Al Kauthar fi Tafsir-ul Quran | الکوثر فی تفسیر القرآن | Urdu10 Volumes Quran  |
| Al-Nahju Savi Fi Manal Maula wal Wali | النھج النسوی فی معنی المولی اوالولی | Arabic |
| Dirasat ul Aid | دراسات الایدا ولوجیۃ المقارنۃ | Arabic 5 Volumes |
| Mehnat ka Islami Tasawur | محنت کا اسلامی تصور | Urdu social life |
| Falsafa e Namaz | فلسفہ نماز | Urdu |
| Raahnuma Usool | راہنماء اصول | Urdu |
| Talkheesul Mantiq | تلخیص المنطق | Arabic |
| Talkheesul Ma'aani | تلخیص المعانی | Arabic |
| Tadween e Quran | تدوین و تحفظ قرآن ۔ | Urdu |
| Islamic Philosophy and Marxism | اسلامی فلسفہ اور مار کسزم | Urdu |
Positions of Authority
Ayatullhah Sheikh Najafi has served on a number of positions with the great ayatullah's:
Position
Former Representative of Grand Ayatollah Abu al-Qasim al-Khoei
Current Representative of Grand Ayatollah Ali al-Sistani
Member Supreme Council Khoei Foundation, London 
Under his Authority
Currently head and founder of a network of 25 Shia seminaries in Pakistan
Founder and Current Chancellor of Alkauthar Islamic University
Chairmain Jabir Bin Hayyan Trust Islamabad
Managing Trustee Hussaini Foundation Islamabad
Head of Uswa Education System, Pakistan.
Head of HadiTV Network, Islamabad, Pakistan.
Notable Colleagues and Students
Sheikh Mohsin is a noble and modest personality. Due to his kind-heartedness, he has a huge numbers of colleagues and friends. [6] colleagues
Colleagues
Ayatollah Ali_al-Sistani, Iraq, Ayatollah Muhammad al-Fayadh, Iraq, Ayatollah Asif Mohseni, Afghanistan, Ayatollah Bashir al-Najafi, Al-Najaf, Iraq, Ayatollah Hafiz Riaz Hussain Najafi, Lahore, Pakistan, Ayatollah Muhammad Hussain Najafi, Sargodha, Pakistan, Allama Syed Sajid Ali Naqvi, Rawalpindi, Pakistan, Allama Shaikh Mohammad Hasan Jafari, Skardu, Pakistan, Allama Mohammad Shafi, Lahore, Pakistan. 
Students
Allama Shaikh Moahmmad Shafa Najafi
Allama Muhammad Amin Shaheedi
Allama Syed Razi Jafar Naqvi
Allama Raja Nasir Abbas
Allama Syed Jawad Naqvi 
Sheikh Najafi was placed in IV schedule
His name had been put on the fourth scheduled in the month of August last year under section 11EE of the Anti Terrorism Act 1997. His supporters had been demanding of the government to take the name off the fourth schedule. People suspected of supporting or abetting terrorism are generally placed on the ATA's fourth schedule list, and all their activities are monitored for a long period.
Govt. decision was condemned

Wahdat News (Skardu) Secretary General Majlis Wahdat Muslmieen Gilgit-Baltistan Allama Agha Ali Rizvi said that putting renowned religious scholar, Mufassir-e-Quran Sheikh Mohsin Ali Najafi in schedule IV and suspended his accounts is extremely shameful act which should be condemnable at every level. Sheikh Mohsin Ali Najafi is a respectable personality among all schools of thoughtsµ. Action against him shows the panic and short-sightedness of  government. Sheikh Mohsin has always made practical struggle for the unity of Muslims in the history and tried to strengthen the ideological foundations of Pakistan. Putting him in schedule IV is a prove of this fact that direction of National action Plan has been shifted towards patriotic Pakistanis.  [7] decision
Exclusion of Sheikh Mohsin Ali Najafis Name from fourth Schedule
Sheikh Mohsin Ali Najafi's name has been taken off the fourth schedule list, according to a notification issued today by the Chief Commissioner ICT's office.  [8] notification