Sheikh Mohsin Ali Najafi is a Shia scholar, Muffasir, and a patriot, and a selfless person who serves the suffering humanity. During his student days, he wrote the book 'Al-Nahj Al-Suwaifi Mani Al-Mawli Al-Awli' in Arabic. Besides, he has authored several books.
The network of schools and colleges is under his supervision, in which more than 20,000 students are becoming successful. Also, more than 10,000 houses have been built for earthquake and flood victims. Due to these charitable deeds, he is also known by the name of Mohsin Millat. This article has all the information about him, including Sheikh Mohsin Ali Najafi Biography.
| Title | Description |
| --- | --- |
| Personal | |
| Name: | Sheikh Mohsin Ali Najafi |
| In Urdu: | شیخ محسن علی نجفی |
| Alternate name: | Mohsin Najafi |
| Famous As: | Mufassir-e Quran, Usuli Twelver religious scholar |
| Nationality: | Pakistani |
| Residence: | Islamabad |
| Education: | Usul, Fiqh, Jurisprudence |
| Religion: | Usuli Shia Twelver, Islam |
| Profession: | Philanthropist, Religious scholar |
| Founder of: | Al Kauther Islamic University Islamabad, Jabir bin Hayyan Trust, Uswa Schools System, Uswa Cadet Colleges Pakistan. |
| Website: | www.kauthar.org |
| Born | |
| Date: | 1 January 1938 |
| Zodiac: | Capricorn |
| Place: | Sakardu, Gilgit Baltistan |
| Family | |
| Ethnicity: | Pathan |
| Children: | 2 sons, 2 Daughters |
| Sons: | Agha Anwar Najafi, Agha Ishaq Najafi |
| Daughters: | Khanum Razia Najafi, Khanum Zakia Najafi |

Sheikh Mohsin Ali Najafi Biography
When the prominent personalities in Pakistan's history in terms of service to humanity and social and welfare services are mentioned, the name of Sheikh Mohsin comes to mind. Belonging to a low-income family in Pakistan, he received his early religious education in Pakistan from religious seminaries.
His thirst for knowledge took him to the major religious schools in the Arab world. And he returned to Pakistan from Najaf Ashraf, Iraq, with a high level of religious knowledge. He preached Islam's religion in Pakistan and social and charitable works and did great good to humanity by spreading a wide network of religious and scholarly schools.
He did all this work not with any foreign financial help but with the financial support of the pious, honest, and generous people in the world who spend their money on good deeds to gain the pleasure of God and His Messenger the people. 
Najafi Date of Birth
He was born in 1938 in Manthokha village of Khurramang tehsil of Skardu Baltistan.
Education of Najafi
He received his early education at home from his father. Later, for higher education, he went to Najaf seminary in Iraq in 1966, where he was introduced to modern subjects by eminent teachers. He was one of Ayatollah Sayyid Abu Al-Qasim Al-Khoi and Shaheed Sadr in the seminary of Najaf Ashraf.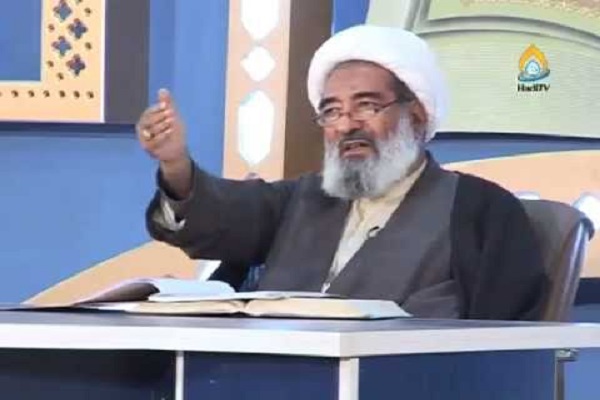 Career
Efforts for Welfare of Pakistanis
He returned to Pakistan in 1974 and vowed to adorn his nation with education. Despite great difficulties, he embarked on his journey from Islamabad and soon laid the groundwork for education and welfare in Pakistan's remote areas. Instead of living in palaces and big houses, he preferred to live a simple life in the corner of his seminary, Jamia Ahl-e-Bayt, located in Islamabad. 
An advocate of Inter-Muslim Unity
While he is well known in academic and welfare matters, he is also the greatest advocate of inter-Muslim unity. He taught unity and harmony to all his students. Every year he holds several conferences under the name of 'Unity of the Ummah.' Eminent scholars of all sects of religion (Ahl-e-Sunnat, Ahl-e-Hadith, Ahl-e-Shia) give their messages on Unity of the Ummah. 
Philanthropic Activities
He built 11,000 houses in his welfare projects, especially for the victims of the 2005 earthquake and the flood victims of 2010, irrespective of religion or creed. He never discriminated against based on sect and always has respected humanity. That is why his writings and speeches never smell of any hateful material. 
Academic Works
Translation of the Holy Qur'an, which was published under the name of Balagh-ul-Quran, and is viral in academic circles.

Tafsir Al-Kausar The Holy Quran, which consists of ten volumes.

A Dozen of compositions, works, and translations of various Arabic and Urdu books on various topics.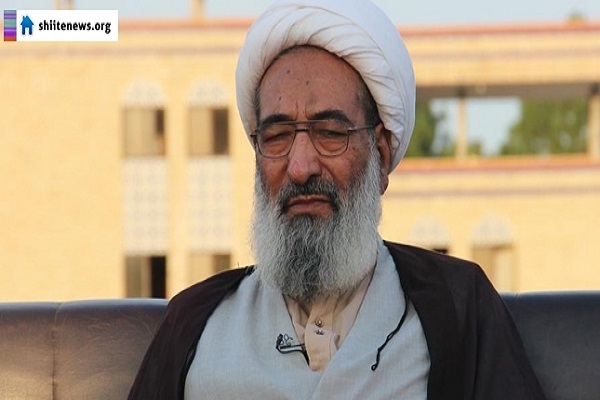 Educational services
Uswa Education System Pakistan

12 Intermediate Colleges

4 Technical Colleges

2 Paramedical Colleges

1 I.G.S.C. College

22 Secondary Schools

28 Middle Schools

8 Primary Schools

2 Intermediate Girls' Colleges
The number of students studying in these institutions is 20781and the number of teachers is 1310.
Scholarship Programs
Hundreds of talented and deserving students with outstanding performance are awarded scholarships to continue their education in medical, engineering, and other fields of higher education.
Initiatives for Religious Education
18 madrassas for male students

Nine madrassas for female students
More than 2,000 students are studying in these madrassas.
Hundreds of religious and research scholars who had completed their studies from these madrassas strive for Islam's glory, Pakistan's stability, and humanity's service. 
Jamiat-ul-Kausar
One of these madrassas is Jamiat-ul-Kausar, which has a high position among Pakistan's religious madrassas, where higher religious education and standard worldly education facilities are available. Hundreds of alumni have proved their mettle in academic circles at international and national. Hundreds of students have earned M.Phil. and Ph.D. degrees.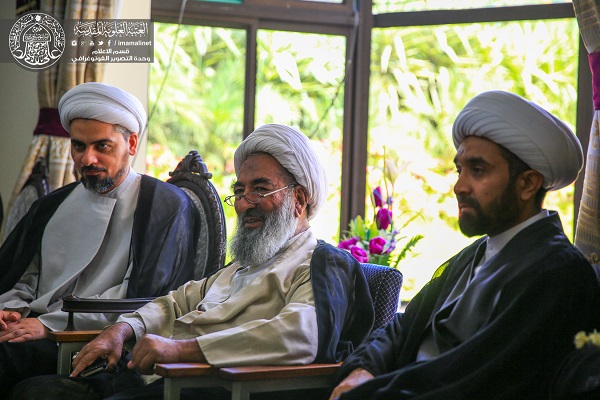 Social & welfare services
Construction of 321 mosques

Arranging the marriage of 4784 orphans and needy boys and girls

Conducting ten seminars every year under the theme of Unity of the Nation

Meeting the needs of 51210 (fifty-one thousand two hundred and ten) affected by the 2005 earthquake.

Meeting the needs of 26862 (twenty-six thousand eight hundred and sixty-two) families affected by the 2010 floods.

Construction of 10091 (ten thousand and ninety-one) houses for the 2005 and 2010 earthquakes and floods victims.

4035 per annum (four thousand thirty-five) sponsorship of the poor, needy, orphans, and widows

Three hospitals provide treatment facilities to 375 patients daily.

Eight dispensaries that provide free medical treatment to 211 patients daily.

Medical campuses that provide treatment facilities to 5675 patients annually.

165 Water pumps
Hussaini Foundation:
It is a charitable organization that received the Best Performance Award from the President and Pakistan's prime minister. It is providing immediate relief and welfare measures to the suffering humanity on natural disasters and human tragedies.
Residential Colonies 
Construction of Colonies for Refugees and Other Orphans, Widows, Poor and Poor Victims of 1999 Kargil War, consisting of 333 houses with 1924 inhabitants provided with food, medical, education, and all other basic facilities. 

Made Model Village with all facilities for 100 families for 2010 flood victims at Kot Addu.

A colony consisting of 80 families has been set up in the backward village of Kondus in the Gangchhe district of Baltistan.
Founded Hadi TV
He founded an International T.V. channel, Hadi TV, named after tenth Imam Ali Al-Hadi. The motto of this channel is to spread the teachings of the Holy Prophet (P.B.U.H.). 
Posts Held by Najafi
1.       Founder & head-Network of twenty-five Shia seminaries in the country
2.       Chancellor & founder-Al Kausar Islamic University
3.       Chairperson-Jabir Bin Hayaan Trust in Islamabad
4.       Managing Trustee-Hussaini Foundation in Islamabad
5.       Head-Uswa Education System, Pakistan.
6.       Head-Hadi TV Network in Islamabad, Pakistan.
Name in 4th Schedule.
The government of Pakistan placed his name in the 4th Schedule, and under the new balance policy, his bank account was frozen. Still, a few days later, N.A.C.T.A. apologized by saying that his name had been added to the Fourth Schedule by mistake and would be removed from the list. But instead of removing his name, it suspended his citizenship and canceled his passport under the new balance policy.
Sheikh Mohsin Ali Najafi Books
Al Kausar Fi Tafseer-ul Quran

Islamic Philosophy & Marxism

Talkhees-ul-Ma'ani

Tadween-e-Quran

Talkheesul Manttiq

Rahnuma Usool

Falsafa-e-Namaz

Mehnat Ka Islami Tassawur

Dirasat-ul-Aid

Al-Nahju Savi Fe Manual Maula Wal Wali
Sheikh Mohsin Ali Najafi Students
Allama Syed Jawwad Naqvi

Syed Razi Naqvi

Sheikh Muhammad Najafi

Allama Raja Abbas

Mohammad Ameen Shahidi
Social Media Handles
https://www.instagram.com/mohsin.ali.najafi/
https://www.facebook.com/SheikhMohsinAliNajafi/