Shaukat Siddiqui was among the best writers of fiction in the modern age. He was an exceptionally talented journalist, too. His métier was a depiction of the life of an underworld section of Karachi. As per critics, none of the Karachi writers has so candidly studied living condition of  'wretched of the planet.'
He is also regarded as Charles Dickens of Urdu. He's most famed for his Urdu novels 'Jangloos,' and 'Khuda Ke Basti.' This article has all the information about him, including Shaukat Siddiqui Biography.
| Title | Description |
| --- | --- |
| Personal | |
| Name: | Shaukat Siddiqui |
| In Urdu: | شوکت صدیقی |
| Famous As: | Writer |
| Nationality: | Pakistani |
| Education: | M.A in political Science |
| Religion: | Islam |
| Profession: | Story writer |
| Awards : | Adam Jee Award |
| Born | |
| Date: | 20th March 1923 |
| Place: | Lucknow, India |
| Family | |
| Spouse: | Surayya Begum |
| Children: | Two sons and three daughters |
| Died | |
| Date: | 18th December 2006 |
| Rest Place: | Karachi |
| Aged: | 83 |

Shaukat Siddiqui Biography
He was a legendary figure in Urdu's collection of short stories, drama and novel and his novel 'Khuda Ke Basti,' is eternal and will remain an attraction for Television producers for a considerable length of time. He was renowned due to use of the methodology of 'socialist realism' in his novels, and did not abandon his characters in a morass of inaction and apathy.
Instead, he attempted to teach them that they should establish themselves and improve their fate. In his work, he depicted the life of a portion of Karachi's poor quite effectively. His devotion to integrity and his belief in the fate of humanity have led him on his literary path. He is the recipient of 'Adam Jee Prize,' and 'Kamal-e-Fun award' by Pakistani Government.
Shaukat Date of Birth
He opened his eyes in a Lucknow's scholarly family on 20th March 1923.
Education of Siddiqui
He was educated early in his home city and received a Bachelor of arts degree in 1944 and a Masters degree in  'Political Science' in 1944.
Career
Early Life
After India's partition, he moved to Pakistan and resided in Lhr, but soon settled permanently in Karachi. In the beginning, in Pakistan, he faced political opposition and financial difficulty that he quickly overcame. He joined Zulfiqar Bhutto on many international tours.
Member of Pakistan Writers Society
He was an influential member of the 'Pakistan Writers' Society' and also a member of the 'Progressive Writers Union' which was and still is a component of the Progressive Writers' Group in 'India-Pakistan' Subcontinent. He worked at the news departments of Morning News, Pakistan Standard and the Karachi Newspapers Times.
Appointment as Editor
He finally upgraded to post of editor of Karachi's Urdu-language Newspapers 'Daily Anjaam', Daily Musawat, and  Weekly Al-Fatah before eventually saying farewell to journalism field in 1984.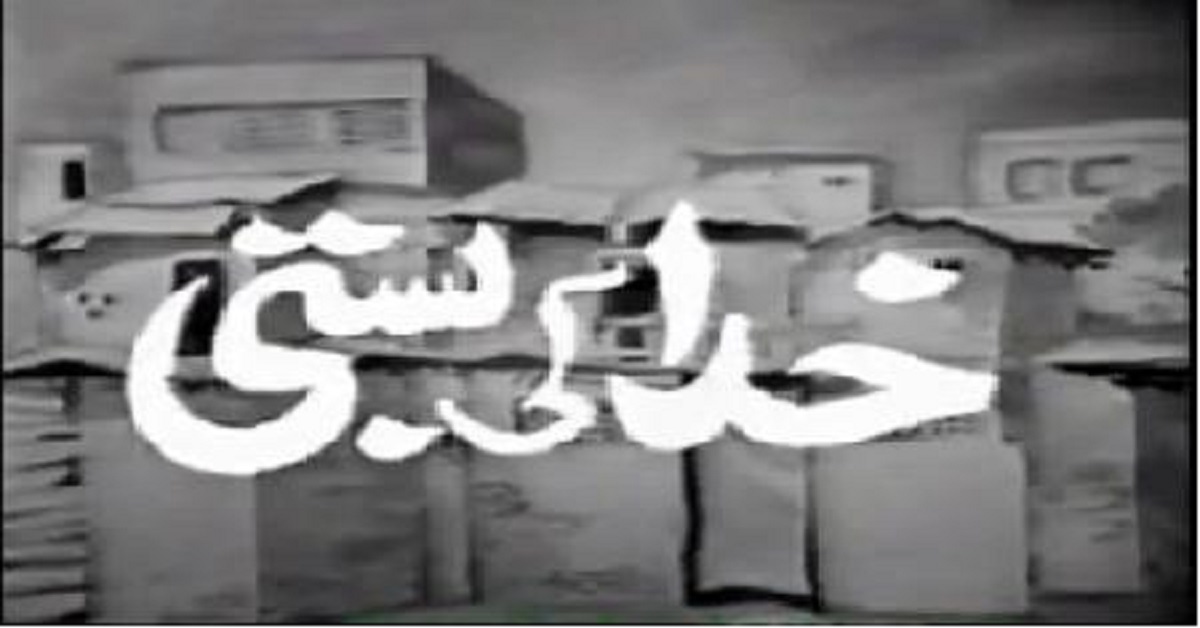 1st Short Story
His 1st short storey 'Kon Kisi Ka' published in the Weekly 'Khayyam' in Lhr, Pakistan.
Compilation of Short Tales
His 1st compilation of short tales, 'Teesra Aadmi' was published in 1952 and appeared to be a considerable achievement. 'And after that several sets of short storeys 'Andherey Dur Andherey,' 'Raton Ka Shehar,' and 'Keemiya Gar' came out.
Khuda Ke Basti-A Masterpiece
His masterpiece is 'Khuda Ke Basti,' which appeared in Fifty editions and translated into twenty-six languages. It has been dramatized several times. David Mathews of the University of London translated it in English.
Portrayal of Childhood
The novels Jangloos, Kameen Gah,  Chaar Deewaari, are fictionalized descriptions of his childhood period in Lucknow, India.
Jangloos
If we look at the complete text of Part one of novel Jaangloos, we would see that the last page of Part one of 'Jaangloos' has the date and time 'Karachi, 1978 September' written as this page's last line.
It is a significant fact, since one year after the appearance of Part one of 'Jaangloos,' Amjad Islam wrote a script for the PTV series 'Waris' that was televised in Thirteen one-hour episodes beginning in December 1979.
More specifically, Waaris' characters and basic plot are similar to Jaangloos' characters and plot. Even then, Amjad never admitted that he copied Siddiqui's novel Jangloos into his drama series 'Waris.'
Shaukat Siddiqui Death
He passed away on 18th December 2006 of heart failure in Karachi aged 83, leaving behind his wife, three daughters and two sons.
Literary Work
Teesra Aadmi
Andheray Dur Andheray
Raton Ka Shehar
Khuda Ki Basti
Jangloos
Kameengah
Keemyaagar
Char Deewaari