Shafqat Mehmood is a Pakistan-based bureaucrat turned political figure who is currently serving at the Ministry of Federal Education & Professional Training. He is also performing at the Ministry of National History & Literary Heritage since 20th Aug 2018.
Previously, he was part of PAS (Pakistan Administrative Service). Since Aug 2018, he is a Pakistan National Assembly member. He remained a Pakistan Senate member from 1994 to 2000 and served as a National Assembly member from 2013 to 2018. This article has every detail about him, including Shafqat Mehmood Biography.
| | |
| --- | --- |
|                 Title |             Description |
| Name: | Shafqat Mehmood |
| In Urdu: | شفقت محمود |
| Nationality: | Pakistani |
| Residence: | Lahore: |
| Profession: | Bureaucrat and Politician |
| Known As: | Education Minister |
| Date of Birth: | 19th Feb 1950 |
| Children: | Tara Mehmood |
| Social Media Handle: | |

Shafqat Mehmood Biography
He is a highly educated and competent person who has an excellent career in both Bureaucracy and politics. He attended several prestigious educational institutes to complete his education and also learned traits of visionary leadership. Before joining politics, he served at important Bureaucracy and politics posts, too, where he served at worthy and notable positions.
He discontinued his career in Bureaucracy to enter politics and held various important ministries. Being a man of wisdom, Benazir Bhutto and Zulfiqar Ali Bhutto kept him as their close aide. Mehmood got recognition among all Pakistani youth and students when he announced educational institutes' closing to save them from Pandemic Covid-19. 
Mehmood Date of Birth
He was born on 19th Feb 1950. He is residing in Lahore with his family.
Education of Mehmood
He attended Sadiq Public School in Bahawalpur and later attended GCU (Government College University) Lahore. He secured his merit certificate from Punjab University in 1970. In 1981 he obtained a Master's degree in Public Administration and a Masters degree in Psychology.
He did Masters in 1987 in Masters in Public Policy & Administration from USC (University of Southern California).
Shafqat Mehmood Family
Though he is a politician, his daughter Tara Mehmood made her career in the opposite field to his father, i.e., media. Tara is a brilliant actress who is starred in many Tv drama serials in different roles. She started her acting career in a Television Series 'Inspector Khoji' and worked with renowned musician and actor Ahmed Ali Butt.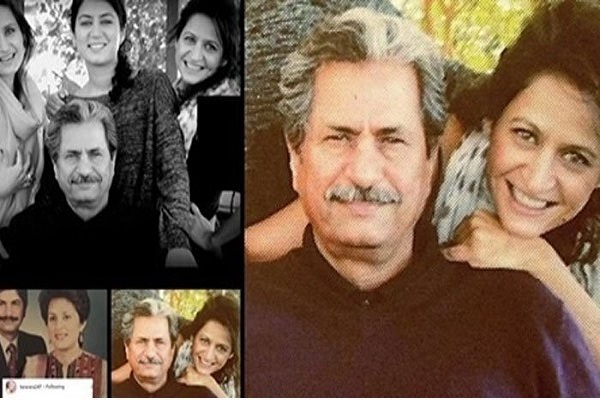 Career
Career in Bureaucracy 
In 1973 he began his professional career and joined the PAS (Pakistan Administrative Service) cadre of civil Bureaucracy. From 1975-1978 he worked as Assistant-Commissioner of Pakpattan and Murree. Then he was designated as Deputy-Secretary to Punjab Government and served until 1980.
He served as Deputy-Commissioner of Dera Ghazi Khan and Gujranwala for 5-years and as Additional Commissioner of Afghan Refugees Firm for a brief period in 1985. From 1988-1989 he worked as Additional-Secretary Finance of the Punjab Government. He later joined PM's Secretariat, and from 1989 to 1990, he worked as a Joint-Secretary.
Entry in Politics
He discontinued his career in Bureaucracy and joined PPP (Pakistan People's Party) in 1990 to start his career in politics. Shafqat Mehmood got designated as a political secretary to Benazir Bhutto, who was the prime minister of Pakistan. He remained party spokesperson to represent his part on international tours. He remained very close to Benazir Bhutto and Zulfiqar Ali Bhutto.
Elected to Pakistan Senate
He got elected to Pakistan Senate on the ticket of PPP in March 1994 from Islamabad. He got re-elected to the Pakistani Senate in 1997 as an independent contestant and remained a senate member until March 2000.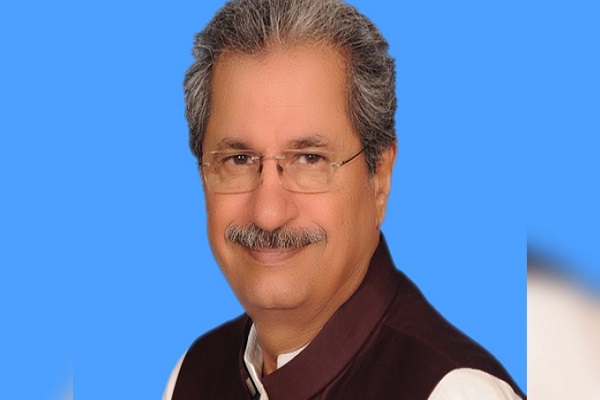 Inclusion to Mairaj's Federal Cabinet
He was added to caretaker PM Malik Mairaj Khalid's federal cabinet on 5th Nov 1996 and served Federal Ministry for Food, Agriculture, & Livestock.
Additional Ministries 
He held an additional ministry of Environment, Urban Affair Forestry & Wildfire on 12th Nov and an additional ministry of Food, Agriculture & Livestock on 15th Feb 1997 and served this ministry until 15th Dec 1996. He served the Ministry of Environment, Urban Affair Forestry & Wildlife, and Ministry of Environment, Local Govt & Rural Development until 17th Feb 1997.
As Provincial Minister for Information
When the military took control of the country, he became part of this military government, and from 1999-2000 he served at the post of Punjab's Provincial Minister for Information. 
Column Writing
After getting resigned, he started authoring columns for 'The News International,' an English newspaper. He used to criticize PTI (Pakistan Tehreek-e-Insaf) and PTI leader Imran Khan.
Left PPPP and Joined PTI
He parted ways from PPP after the murder of Benazir Bhutto and in Nov 2011 became part of PTI and worked as PTI's information secretary from Dec 2011 to March 2013.
General Elections 2013
He got re-elected to Pakistan National Assembly from NA-126 Constituency as a PTI candidate in 2013. He defeated a PML-N contestant Khawaja Ahmed Hassan by securing Ninety-Seven thousand, nine hundred and thirty-three votes.
Resignation from Post of PTI Organizer 
He resigned from the PTI organizer position in Nov 2015 after a poor performance by the party in local elections held in Oct 2015. He was designated as PTI's central information secretary. 
General Elections 2018
He was again elected to Pakistan National Assembly as a PTI candidate from NA-130 Constituency in the general election 2018.
Inclusion in Imran's Federal Cabinet
On 18th Aug, Imran Khan announced the structure of his federal cabinet. He was given the Federal Education & Professional Training & Ministry of National History & Literary Heritage ministry. On 20th Aug 2018, he took oath as Federal Minister in PM Imran Khan's federal cabinet. On 15th Nov 2019, Shafqat Mahmood got elected as the President of the Education Commission of UNESCO.
Decisions of Mehmood for Educational Institutes
During the Pandemic Covid-19, he, as an education minister of Pakistan, took decisions regarding the opening of educational institutes. His decision to keeping institutes closed and continuance of online teaching made him a subject of social media. The students and youth stormed social media sites with memes regarding Mehmood's decision. Shafqat Mehmood memes took the internet by storm for a long time. 
Social Media Handles
His social media account include: