Shabbar Zaidi is a current Chairman of FBR who introduced the scheme of the Asset Declaration. He has previously served as the president of the Chartered Accountant of Pakistan. He has achieved a lot of victories in his career. Shabbar is likewise an author of various books. He was the region accomplice of PWC Pakistan. This article has all the information about Zaidi, including Shabbar Zaidi Biography.
| Title | Description |
| --- | --- |
| Personal | |
| Name: | Shabbar Zaidi |
| Full Name: | Syed Shabbar Zaidi |
| In Urdu: | شابر زیدی |
| Famous As: | Chairman of FBR |
| Nationality: | Pakistani |
| Residence: | Islamabad |
| Religion: | Islam |
| Profession: | Chairman, Author and Former President |
| Website: | https://twitter.com/shabarzaidi |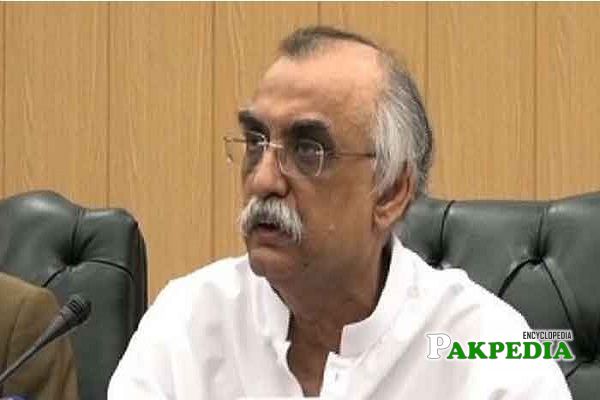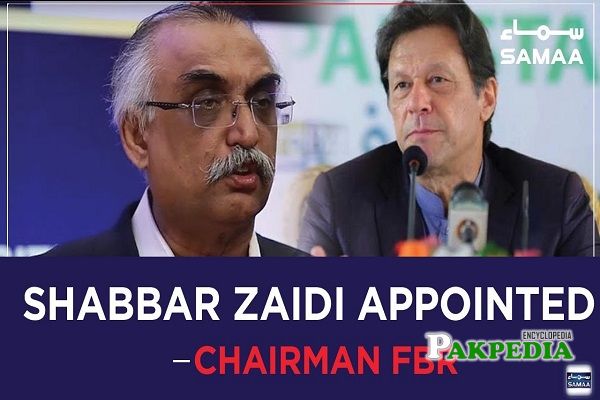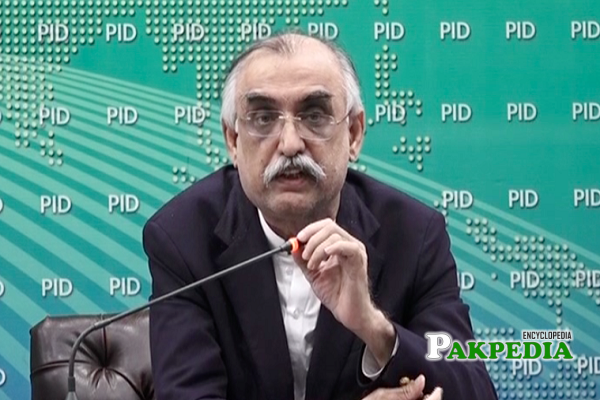 Shabbar Zaidi Biography
Syed Shabbar Zaidi is an accomplished and skilled Chairman of the Federal Board of Revenue. His name for the Chairman post was recommended by the Prime Minister of Pakistan, Imran Khan. Previously Zaidi served as Caretaker Provincial Minister of Sindh, Pakistan, and had contented his duties flawlessly. Apart from serving as a Chairman and Caretaker, he likewise functioned as an Author and has written various books, including A journey for Clarity. 
Career
Syed Shabbar has a bright and remarkable career throughout. He remained to involve the evolution and expansion of taxation and tax laws of the country. He has achieved a huge acknowledgment in his career with his contributions in various fields. Zaidi has also functioned as the president of Chartered Accountants of Pakistan in the Past. Moreover, he was the Chairman of the South Asian Federation of Accountants. In 2013 Zaidi appointed as the Caretaker Provincial Minister of Sindh that he served till 2019. 
On 9th May 2019, Shabbar Zaidi appointed as the 26th Chairman of the Federal Board of Revenue (FBR) on the recommendation of PM Imran Khan. He named after the removal of the heads of State Bank and FBR. Since May 2019, he is attaining his services quite efficiently. As a Chairman, he initiated the facility of the Asset Declaration Scheme. This scheme tends to be very successful in Pakistan. According to this Scheme, a person is responsible for filing an income tax return.
Zaidi is likewise the author of various books. In his life, he has written a few books incorporating Panama Leaks – A Blessing in Disguise – Offshore Assets of Pakistani Citizens, A Journey for Clarity, and Pakistan: Not a Failed State.
Shabbar Zaidi Resignation
In February 2020 a news circulated on social media regarding the resignation of Syed Zaidi from Chairmanship. The news revolved due to his absence from work for a long time. However, the reason behind his absence is his health issues, and he is recovering with time. Shabbar has declined all the news regarding his resignation. However, if he failed to show up within a few days, then he might be replaced with another Chairman due to plenty of pending work.
Social Media Handles
His social media accounts incorporate