Sami ul Haq is a religious scholar and well known political leader known as the father of the Taliban. He faced a lot of problems during his political career. Moreover, he was a member of the Senate. Apart from the political leader, he was the author of many books and famous as an "Islamic writer. "
He wrote more than 20 books. His father positively influenced him. This article has all the information about him, including Sami ul Haq Biography.
| Title | Description |
| --- | --- |
| Personal | |
| Name: | Sami ul Haq |
| In Urdu: | سمیع الحق |
| Famous As: | Maulana Sami ul Haq |
| Nationality: | Pakistani |
| Education: | Fiqh, Usul al-Fiqh, Arabic Literature, Logic, Arabic Grammar (sarf and nahw), Tafsir, and Hadith |
| Alma Mater : | Darul Uloom Haqqania |
| Religion: | Islam |
| Profession: | Islamic Scholar, Politician |
| Born | |
| Date: | 18th December 1937 |
| Place: | Akora Khattak, British India |
| Family | |
| Parents: | Sheikh-ul-Hadith Moulana Abdul Haq (Father) |
| Died | |
| Date: | 2nd November 2018 |
| Career | |
| Political Party: | JUI-S |
| Serve As: | Leader |
| In Office | |
| Role: | 2nd Chancellor of Darul Uloom Haqqania |
| Dates: | 7 September 1988 |
| Preceded By: | Abdul Haq |
| In Office 2 | |
| Role: | Chairman of Difa-e-Pakistan Council |
| Dates: | October 2011 |

Sami ul Haq Biography
Sami was a famous Pakistani senator and well known religious scholar. In Pakistan, he was the Father of the Taliban, who remained a Senate member from 1985 till 1991. Then again joined from 1991 to 1997. His Father, Maulana Abdul Haq, was a religious scholar.
He followed the steps of his father. Haq remained in various Controversy throughout his career journey. In 2018, he tragically lost his life and buried in his hometown.
Sami Date of birth
He was born in a small city Akora Khattak, NWFP, on 18th December 1937.
Education of Sami
He received his early education from "Dar-Uloom-Haqqani," which was established by his Father. He has written poetry in Urdu, Arabic, and Pashto language.
Sami ul Haq Family
His Father, "Maulana Abdul Haq," was a famous religious scholar and established Madarsa known as"Dar-Uloom-Haqqania," from where Haq received his early education. He has four sons, including Hamid-ul-Haq, Rashid-ul-Haq, Usman Sami UL Haq, Khuzaima Haq.
Career
Father of Taliban
He was the director and Chancellor of Pakistan's well-known madrasas "Dar-Uloom-Haqqania" Akora Khattak. After his Father's death, he worked for the madrasa. He had a close relationship with Taliban leader "Mullah.M.Omer."
In the early 1990s, the Madarsa arranged the Deobandi Islamic Seminar in which many Taliban leaders participated. The motive of this seminar was to start the Taliban Movement. That is why he was known as the "Father of the Taliban."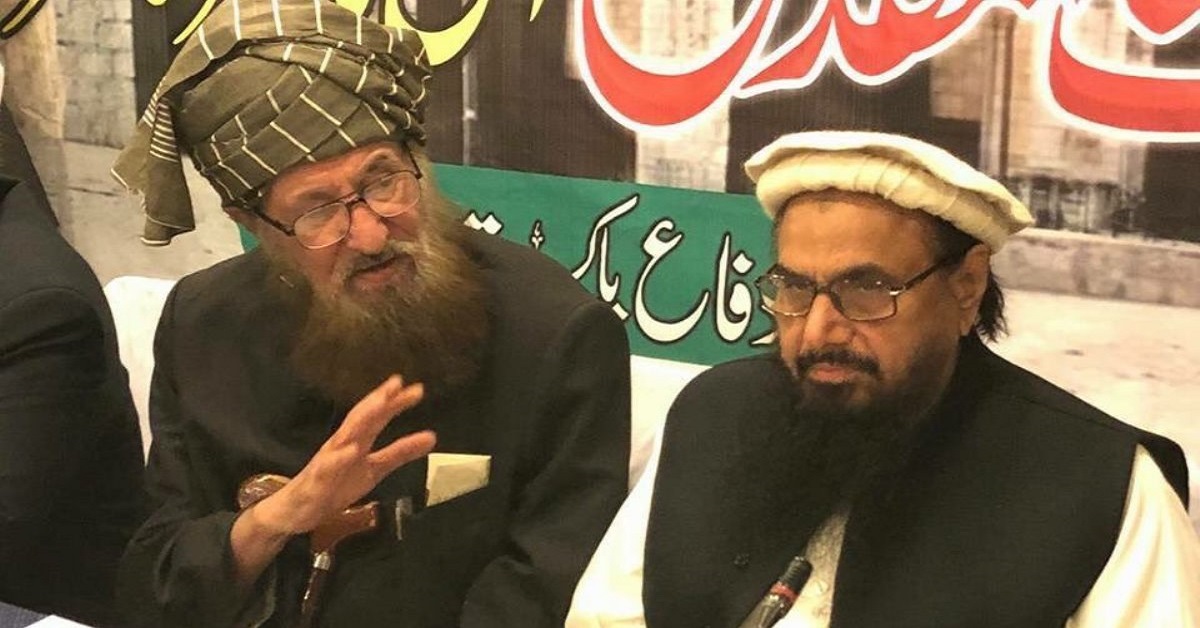 Political Career
2002 General Elections
He was a religious politician who had a complete political history. He was the Chairman of the Difa-e-Pakistan Council and was the leader of the Jamiat Ulema-e-Islam. In the 2002 election, he was a founding member of  Muttahida Majlis-e-Amal.
General Election of 2013
He established a small religious party known as 'Muttahida Deeni Mahaz' to take part in the election.
Afghan Taliban
Ashraf from the Afghan Delegation met Sami ul Haq and asked him to restore peace by bringing the Afghan Taliban. He told US Ambassador Richard G.Olson to talk about the situation of the nation's region. He further added that within one year, the whole of Afghanistan would be happy, but once American leaves the war of freedom until then, Afghan will continue to fight.
Fatwa
Pakistan started the campaign against polio immunization and forced thousands of children to avoid this Vaccination. But Maulana gave Fatwa that Vaccination prevents deadly diseases like measles, hepatitis, and some other diseases and is not harmful at all.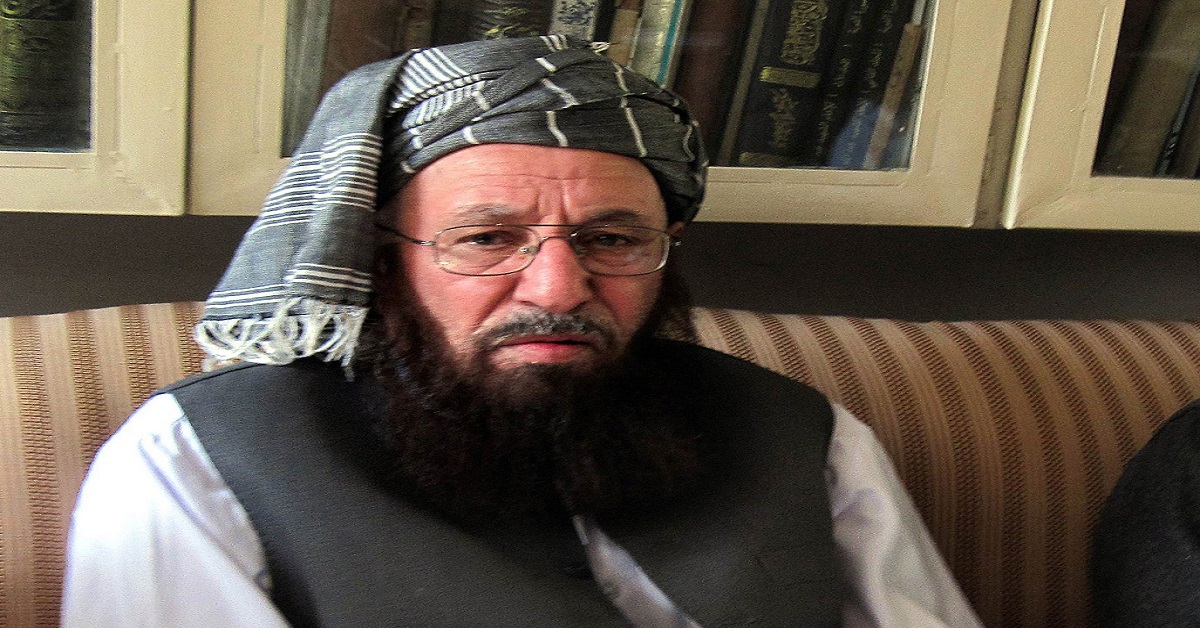 Scandal
For about nine years, a young dancer Madam Tahira ran a stew and was arrested in Islamabad. Police officers raided her house and arrested on the charge of the seize of illegal weapons and liquor. Police founded out her diary, which included the client's names, and Sami-ul-Haq was one of them. After that incident, he resigned from the Islamic democratic alliance and focused on the administration of madrasas.
Sami ul Haq Books
Maulana Sami ul Haq wrote various books that got a huge recognition. One of his books, the Afghan Taliban War of Ideology: Struggle for Peace released in 2015. The book described his own point of view regarding the Aghan Taliban War. He further mentioned that how students were stopped to be a part of the war.
He never remained shy in discussing his relationship with the Taliban. Apart from this book, he penned down various other books on different topics.
Molana Sami ul Haq Death
He died on 2nd November 2018 at Bahria Town, Rawalpindi. He was pierced multiple times and was taken immediately to a nearby safari hospital. Molana died due to excessive blood loss. He planned to attend the protest against the acquittal of Asia Bibi. In the afternoon, he was buried in his home town of Akora Khattak.
At Khushal khan degree college, his funeral prayers were offered and led by his son. A large number of politicians attended his funeral prayers. Imran khan mourned over his death and said, "Pakistan endure the great loss."
Social media handles
https://www.facebook.com/Molanasamiulhaq/