Salman Ahmad is a Pakistani musician and former actor, who used to be a member of Vital Signs but left after their debut album due to creative differences. He went on to form Junoon, South Asia's biggest and longest-lasting rock band. While still enjoying the success of Junoon, he was involved in two documentaries with the BBC and is also a UN Goodwill Ambassador for HIV/AIDS. Ahmad is working towards spreading awareness about HIV in South Asia, and helping to bring peace between Pakistan and India. Ahmad is currently teaching at Queens College, City University of New York. Although Junoon's two other core members – Ali Azmat and Brain O'Connell – left the band in 2005, Salman Ahmad continues to perform as a solo artist under the "Junoon" label and has moved to New York after his solo career failed to take off in Pakistan. Salman Ahmad has also released one album as a solo artist, "Infiniti" in 2005. [1] Salman Ahmad – Bio 
| Title | Description |
| --- | --- |
| Personal | |
| Name: | Salman Ahmad |
| In Urdu: | سلمان احمد‎‎ |
| Native Name : | Salman |
| Famous As: | Singer |
| Nationality: | Pakistani |
| Residence: | Lahore, Punjab, Pakistan |
| Religion: | Islam |
| Profession: | Singer & Politician |
| Born | |
| Date: | 12 December 1963 |
| Place: | Lahore, Punjab, Pakistan |
| Family | |
| Spouse: | Samina Ahmad |
| Career | |
| Genres: | Rock and Sufi |
| Instruments: | vocals, electric guitar, Electric acoustic guitar, acoustic guitar, bass guitar |
| Years active : | 1989–present |
| Labels: | Coke Studio, EMI Records, PTV Studios, Studio 146 |
| Associated acts : | Vital Signs, Junoon |
| Movies: | Rhythm |
| Solo Album: | Infiniti, in mid-2005 |
| In Politics: | Salman Ahmad has been often seen at Pakistan Tehreek e Insaaf's |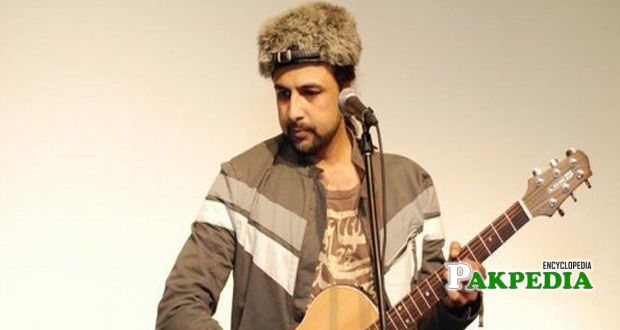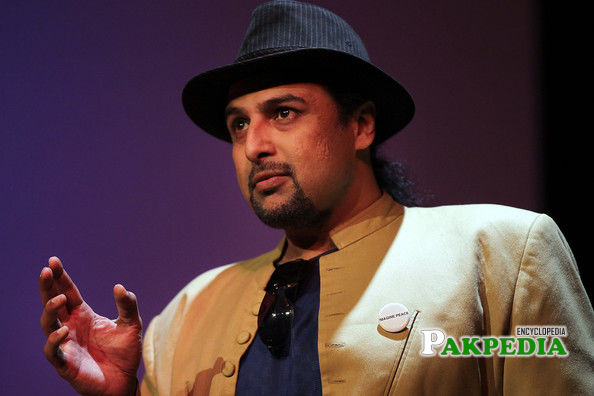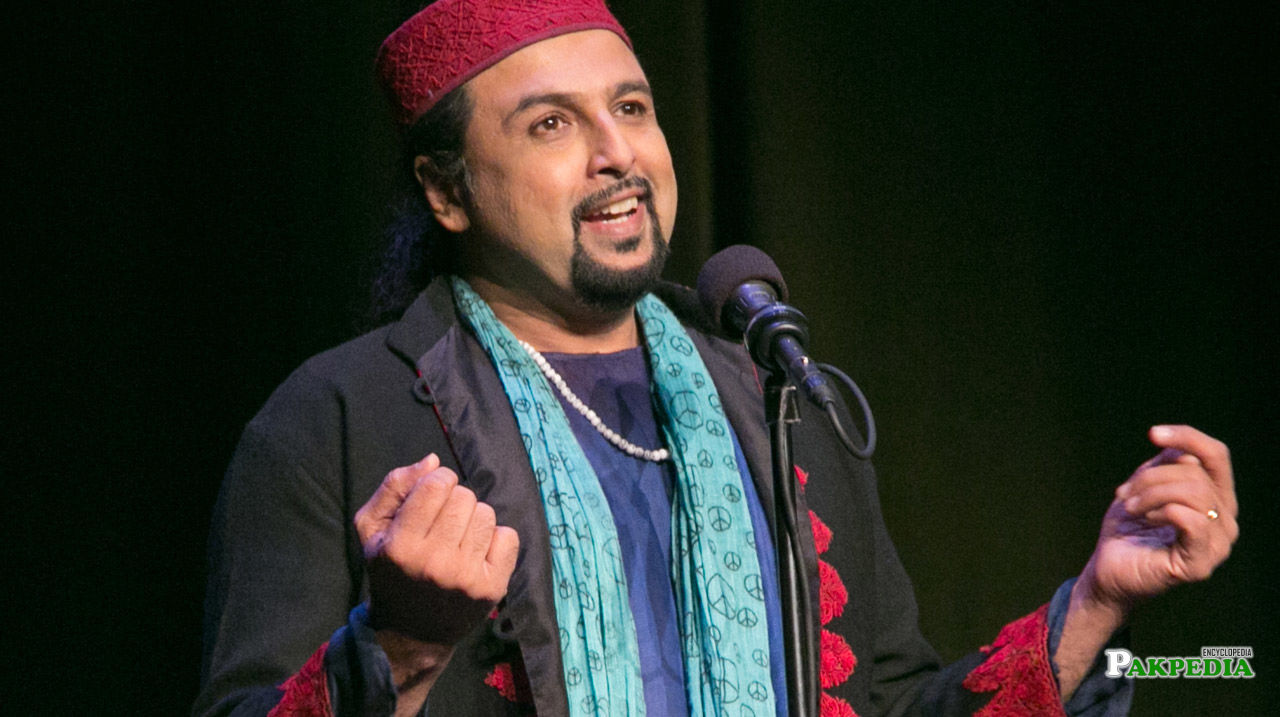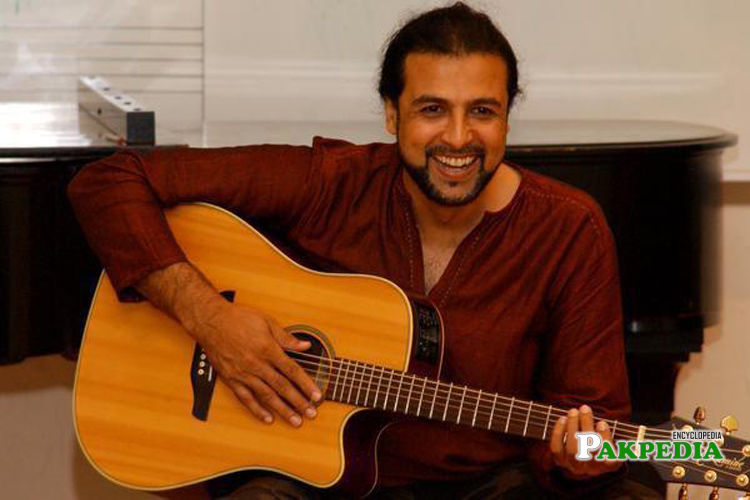 Detail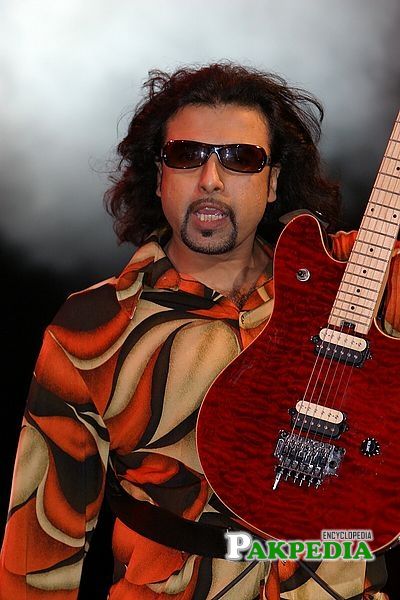 Mini Bio
Pakistani guitarist known for his work with bands like Vital Signs and Junoon. He is also recognized for his social and scientific activism.[2] Mini Bio –  Mini Bio 
His career began as a member of Vital Signs, whom he left in 1990 to form Junoon.
He served as a UN Goodwill Ambassador for the HIV/AIDS Programme, dedicated to raising awareness of HIV in South Asia.
He and his wife Samina helped raise money for refugees from Swat in 2009.
He was invited by U.S. President Bill Clinton to speak at the Clinton Global Initiative panel in New York.
Versatility Of Salman Ahmad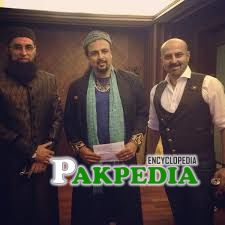 Salman Ahmad, one of South Asia's most influential cultural figures, is a musician, physician and United Nations goodwill ambassador.  With his wife, Samina, he launched an NGO called the Salman & Samina Global Wellness Initiative, focused on interfaith and cross-cultural dialogue, global health and wellness, and music education. Ahmad popularized a blend of Western rock music and Eastern/Islamic music that has been called "Sufi rock" and that has been hailed as a cultural bridge within South Asia and between the East and West. Born in Lahore, Pakistan, Ahmad spent his teenage years in New York before returning to Lahore to train as a medical doctor.[3] Versatility Of Salman Ahmad 
Musical Career
Ahmad started his music career with Vital Signs, but left after their debut album due to creative differences. In 1990, Ahmad formed Junoon, South Asia's biggest and longest-lasting rock band, along with Ali Azmat. After Junoon's international acclaim and success, Ahmad reached new heights, which included being an ambassador for peace with numerous international awards under his belt. Ahmad released his first solo album, Infiniti, in mid-2005, but contrary to rumors, he did not dissolve Junoon. The first video for Infiniti was "Al-Vida", which aimed to promote HIV awareness, and featured famous Pakistani actress Nadia Jamil playing the role of a woman whose husband dies of AIDS; Jamil's character goes on to educate street people about preventing the disease.[4] Musical Career 
Censorship
Ahmad and his band Junoon suffered political censorship in Pakistan during the rule of Benazir Bhutto in 1990s, partly due to a song denouncing political corruption. In 1998 during the rule of Nawaz Sharif, Junoon was again banned in Pakistan, because they protested against the nuclear power tests in India as well as their own country by saying, "Why escalate the arms race when people still need water? Why see our neighbors as enemies when we are so close to each other?" Ahmed played at the Roskilde Festival in 2000 under the banner of Freemuse, just a couple of years after the ban. As a musician who faced censorship in his home country, Ahmed says that "there is no conflict between my faith and my music, you can be a Muslim and play electric guitar". In 2006, During a Freemuse conference in Beirut he was part of one of the rare occasions where music and religion was taken seriously and where discussions on music and Islam focused on theology and not just social and cultural patterns. About this he said, "I've taken part in Freemuse dialogue meetings and press meetings. They have always been great meetings places for musicians, researchers and journalists and I've always felt that understanding the motivations behind and the mechanisms of censorship have been in focus — not just condemning censorship. Having said that, we, the artists, should always be ready to defend our colleagues when the rights to freedom of expression are attacked, and thus we need an organisation such as Freemuse to help us do this." [5] Censorship –  Censorship 
As A Writer
He published an autobiographical work titled "Rock & Roll Jihad: A Muslim Rock Star's Revolution" in January 2010. The book was published by Simon & Schuster. Melissa Etheridge wrote the following in the introduction: The story you are about to read is the story of a light-bringer. Salman Ahmad inspires me to reach always for the greatest heights and never to fear. Know that his story is a part of our history.
Ahmad wrote an Article
In an article, Ahmad wrote that "in its 60-plus turbulent years as an independent country, Pakistan has been held together by its music, poetry, films, literature and sports. Pakistan is an overwhelmingly Muslim nation, but culture – not religion – is the glue that binds people in this critical U.S.-allied country."Ahmad added "but now the Taliban are grafting an alien form of Islam onto Pakistan, with dire consequences for Pakistanis, the region and possibly the world. Many military and civilian lives have been lost to an enemy that loves death more than life. The Taliban have shut down girls' schools, imposed an extreme interpretation of sharia law and destroyed music shops. Cinemas are being locked down. The fanatics' idea is simple: to asphyxiate Pakistan's rich and vibrant culture and replace it with their own `distorted interpretation´ of Islam,"[6] Ahmad wrote an Article 
About Junoon

Junoon, Pakistan's biggest rock band was founded in 1990 by Salman Ahmad. Singer, songwriter, musician, author, teacher and film presenter, Ahmad is the alchemist behind Junoon's sweeping melodies, bhangra rock rhythms and driving guitars. The band known to many as the "U2 of South Asia" blends a powerful, arena rock sound with the epic tranquility of Sufi Muslim love poetry. Junoon has sold over 30 million albums worldwide, including the multi platinum albums Azadi and Parvaaz produced by bass player John Alec.The band's career has spawned numerous hits like Sayonee, Dum Mustt Qalandar,Ghoom Tana, Dosti, Alvida,Saeein and others. Junoon has shared the stage with artists such as Nusrat Fateh Ali Khan, Melissa Etheridge, Alicia Keys, Sting, A R Rahman, Earth Wind and Fire, and Wyclef Jean and performed at diverse venues like the U.N. General Assembly Hall—the first performance of its kind in 2001.[7] About Junoon 
Junoon performed at the Nobel Peace Prize Ceremony
In December 2007, Junoon performed at the Nobel Peace Prize ceremony in Oslo. In May 2008 Junoon defied death threats from militants to perform in the ethereal valley of Kashmir. The first ever rock concert to be held in Srinagar. Jon Pareles of the New York Times describes Junoon as "South Asia's answer to Santana," and the Wall Street Journal called Junoon's eclectic music "a powerful combination of Led Zeppelin and traditional South Asian percussion like tabla and dholak." Singer and guitar player, Salman Ahmad has recently co-written and recorded a song with academy award winning artist Melissa Etheridge called Ring The Bells which will appear on his new album Rock and Roll Jihad which accompanies the book of the same title being published by Freepress in January 2010. He is co-director of SSGWI a (501) (c) (3) nonprofit based in New York.[8] Junoon performed 
About Albums
Junoon has sold over 25 million albums worldwide and has shared the stage with artists such as Melissa Etheridge, Alicia Keys, Sting, Earth Wind and Fire, and Wyclef Jean. Ahmad has recently co-written and recorded a song with academy award winning artist Melissa Etheridge called Ring the Bells. Ahmad led Junoon in a 2001 performance at the U.N. General Assembly Hall—the first such rock performance in that hall. In 2007 Junoon performed at the Nobel Peace Prize ceremony in Oslo. The group defied death threats from militants to perform in 2008 in the valley of Kashmir — the first rock concert to be held in Srinagar.[9] About Albums 
Appeared on Major Television Networks
Ahmad has appeared on major television networks such as CNN, FOX, ABC, NBC, AL-Jazeera and AL-Arabiya and has been the subject of two documentary films: "The Rockstar and the Mullahs" and "Its My Country Too" for PBS/Wide Angle and the BBC. Hollywood actress Susan Sarandon also presented a documentary on Junoon for VH1 titled, "Islamabad: Rock City." Ahmad is also a professor at Queens college (CUNY) where he teaches music and poetry from Muslim culture. He received an honorary doctorate from the Claremont Graduate University in 2009.[10] Major Television Networks 
Fund Raising awareness for Earthquake
He also played an important role in raising funds and awareness for the massive earthquake that hit Pakistan in October, 2005. In September 2006, Ahmad was personally invited by former US President Bill Clinton to speak at the Clinton Global Initiative panel in New York on September 21, which featured many other prominent guests such as Bill Gates, Pervez Musharraf, Queen Rania, and others. Ahmad also appeared on Bill Maher's Politically Incorrect, the PBS documentary The Rock Star and The Mullahs, and the BBC documentary It's My Country Too. He also appeared on CNN and NPR to speak on behalf of Pakistanis and Muslims.[11] Fund Raising & awareness 
Cherry Blossom Festival on April 6 2008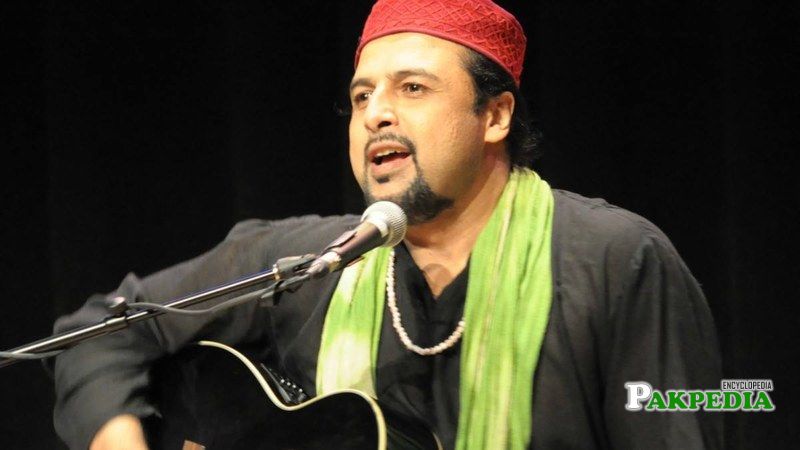 Ahmad performed at the Cherry Blossom Festival on April 6, 2008 in Washington DC. He also performed in Toronto on November 4, 2008 at Roy Thomson Hall as part of the sold-out 'A Mystical Journey concert'. With stops in Vancouver, Edmonton, Calgary and Montreal, and featuring 60 musicians and dancers from various parts of the Muslim world, the concert marked the Golden Jubilee initiative of His Highness Prince Aga Khan, the spiritual leader of the Ismaili Muslims.
On December 10, 2007 Ahmed and Indian tabla maestro Samir Chatterjee performed together at the Nobel Peace Prize ceremony in Oslo City Hall in the honour of the former American vice president Al Gore and the United Nations Inter-governmental Panel on Climate Change (IPCC) who were the winners of the prestigious Nobel Peace Prize for the year 2007.[12] Cherry Blossom Festival 
Television
Ahmad has also acted in a few television dramas.
Dhundle Raste (Featured Vital Signs band)
Aahat
Talaash (Featured Junoon band) [13] Television –  Television 
Expertise
Education
Health
Peace
Peace & Human Rights
Women's & Girls Education
Other Positions
Polio Goodwill Ambassador/Rotary international/SGTF
Professor of Sufi music, Queens College
Founding member of JUNOON www.junoon.com
Co-director SSGWI www.ssgwi.org
Contacts