Sajid Hussain Turi is a Pakistani politician.He is a member of the National Assembly of Pakistan from 2008.
| Title | Description |
| --- | --- |
| Personal | |
| Name: | Sajid Hussain |
| In Urdu: | ساجد حسین |
| Famous As: | Politician |
| Nationality: | Pakistani |
| Residence: | Islamabad Pakistan |
| Education: | D.A.E. (Civil Engineering) / Graduation |
| Religion: | Islam |
| Profession: | Politics |
| Constituency : | NA-37(Tribal Area-II) |
| Net worth: | est. ₨1.44 billion (US$14 million) (2017) |
| Tenure: | March 2015 to March 2021 |
| Province: | FATA |
| Party: | Independent (IND) |
| Seat Description: | General |
| Facebook: | https://www.facebook.com/Sajid-Hussain-Turi-1510404392560875/ |
| Born | |
| Date: | 12 February 1977 |
| Family | |
| Siblings : | Sajjad Hussain Turi (brother) |
| In Office | |
| Role: | Member of the National Assembly of Pakistan |
| Dates: | 17 March 2008 |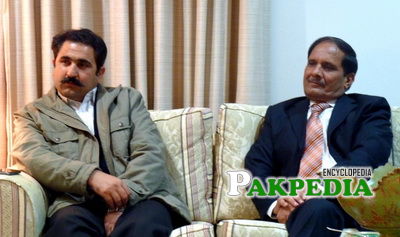 Biography
Sajid Hussain Turi is currently a politician who is on the rise amongst the Pakistan Muslim League N ranks and gaining experience with every election. He is looked upon by the party leadership with great expectations.He is brother of Sajjad Hussain Turi.Sajid Hussain Turi is well educated and has a strong family background.[1] Biography
Political Career
Mr. Sajjad Hussain Turi elected as Senator and warmly welcomed by all parties and his friends, then he elected as Chairman, Senate Standing Committee on National Health Services, Regulations and Coordination. The all parties do pose trust and confidence over him for bringing peace, prosperity and development in FATA. He keeps keen interest in politics and social community welfare activities as well. He well behaves with all parties and played a vital role to make socio-harmony in the Region.[2]  Political Career 
Committee Member
National Health Services Regulations and Coordination (Chairperson Committee) 
Council of Chairmen
To Examine over all working of the Sports Federations in Pakistan
Marginalized Segments of Society
Communications
Housing and Works
States and Frontier Regions
To Consider the Constitution (Ammendment) Bill, 2017
Experience
Senator Sajjad Hussain Turi, performed all indoor and outdoor duties even at odd hours under the instructions of his senior officers and the constructors concerned to their entire satisfaction. He started business as a Constructor and Developer, equipped with knowledge and state of art machinery with full devotion and commitment. He completed all the assignments and projects upto his parallel and personal level. He takes interest in local / regional and national issues / problems and follows national and international events that happen around. At the local level he stands vigilant and devotes much of his time and energies in bringing development through public cooperation.He is expert in Construction of Buildings, Roads, dams, canals, bridges and all types of earth works.
Contact Information
Office Number: +92 51 9244677 
Mobile Number: +92 321 5557771 
Local Address: H.No.49, St-51, F-11/3, Islamabad
Permanent Address: Bigli Ghar Colony, Parachinar, Kurram Agency[3]  Contact Information