One of the most accomplished music composers in Pakistan's film industry Khalil Ahmed was remembered because of forever green compositions that he gave to the film industry. A legendary music composer who always had his finger on the pulse of what the listeners wanted to hear on radio, television and in his films.
    
| Title | Description |
| --- | --- |
| Personal | |
| Name: | Khaleel Ahmad |
| In Urdu: | خلیل احمد |
| Famous As: | Music director |
| Nationality: | Pakistani |
| Profession: | Music composition |
| Born | |
| Date: | 3 March 1936 |
| Place: | Agra, British India |
| Career | |
| Occupation(s): | Composer, music director |
| Years Active: | 1962–1990 |
| Genres: | Film Music |
| Debut Film: | Aanchal Starring: Shamim Ara, Darpan, Saba and Talish |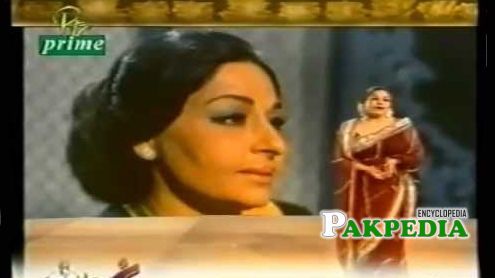 Profile
Khalil Ahmed was born on March 3, 1936, started his career with film 'Anchal' in 1962 and remained one of the leading music directors in subcontinent. An accomplished composer for television and films, Khalil's many contributions to music have embedded themselves in the Pakistani psyche. Khalil was one of Pakistan film industry's most versatile musicians having composed music for over 40 films and was expert in sad compositions, in a career spanning two decades.
Career
Music critics believe that Khalil Ahmad graced the Pakistani films with paranormal compositions and until this day remains an icon who brought beauty and brilliance in music.[1] career
Shahenshah Nawab assigned the job of composing Allama Iqbal's 'Bahazoor Risaalat Ma'aab' to Khalil Ahmad in 1983 and Nayyara Noor had the honour of singing it for PTV. The simplicity of tune reaching to climax was amazing and remains one of my career's hallmarks.
  One of the important Khalil Ahmad's films was 'Daaman'. The movie was directed by Qadeer Ghauri. It produced the right music at the right time. Its hit song was "Na Chura Sako Gey Daman, Na Nazar Bacha Sako Gei", sung to perfection by Nurjehan. It enthralled the listeners for time to come. Two other songs from this movie are "Wallah Sar Say Paoon Talak Mauj-e-Noor Ho, Qudrat Ka Shahkar Ho Tum Raksh-e-Hoor Ho Wallah" by Ahmed Rushdi and "Aap Kay Dar Kei Siwa Mera Yahan Koi Nahi" by Nurjehan. The cast of this Santosh Kumar produced movie was Santosh Kumar, Sabiha Khanum, Waheed Murad, Lehri, Tarana, Asad Jafri, MD Sheikh, Saqi, Abbas Nosha, Aslam Pervez, Azad, Talish and Neelo. The story of the movie was written by Hasrat Lakhnuwi. It was released on October 4, 1963. The other songs were "Tum Bhi Sharabi Ho, Main Bhi Sharabi" by Irene Parveen, "Bhar Lo Jame Sharab" by Munir Hussain, "Mere Mehboob, Tera Saath Hai, Tanhai Hai" by Mala and Ahmad Rushdi, "Juda Kisi Sei Kisi Ka Kabhi Habib Na Ho" by Munir Hussain and "Kaise Uthaun Najaria Re" by Irene Parveen.
 "Khudawanda Yei Kaisi Aag Si Jalti Hei Seeey Mein". The song was from Khalil Ahmad's gems from the movie 'Lori' released on November 14, 1966. Like millions that came under the spell of this song. A tragic score from this movie but in a reasonably medium fast tempo with piano playing as its base, sung by Mujeeb Alam was "Mein Khushi Sei Kyun Na Gaoon, Mera Dil Bhi Ga Raha Hai, Yei Faza Haseen Hai Itni Keh Nasha Sa Cha Raha Hai". Our social fibre especially related to family life was portrayed in Khalil Ahmad's composition, "Taali Bajay Bhy Taali Bajay, Munna Hamara Dudo Nahaye, Puto Phalay". The transporting power of love and gentility were successfully captured and conveyed by Mala's melodious voice was "Hawa Nei Chupkay Sei Keh Dia Kya Kay Hum Bhi Sharma Kay Hans Paray Hain".Released on October 14, 1966 this movie was a golden jubilee hit that completed 52 weeks of its viewing in Karachi.
Released in 1964, movie 'Khamosh Raho' had Khalil Ahmad's musical score. Its cast was Deeba, Yousaf Khan, Meena, Muhammad Ali, Zeenat, Gulrukh, Tarana and Abbas Nosha. The story was written by Riaz Shahid and the movie was directed by Jameel Akhtar and it was produced by Tajammul Hussain Rizvi. Lyrics were penned by Tanvir Naqvi, Himayat Ali Sha'air and Habib Jalib. 
Khalil Ahmad haunting melody "Jageney Waalo Jaago Magar Khamosh Raho" in the voice of Nahid Niazi is an evergreen number. The famous poem by Habib Jalib, often quoted by Punjab Chief Minister Shahbaz Sharif in his speeches 'Mein Nahi Maanta Zulm Kay Zaabtay' rendered by Ahmed Rushdi is also from the movie. At the time of its release, this song gained Khalil Ahmad countrywide recognition. This movie was remembered for Muhammad Ali's negative role. It was a bold theme tackled by the best brains of the film industry even if the commercial challenges were not met. The other two worth mentioning songs are "Tu Nei To Preet Nibhai Sanwaria Re Nikla Tu Harjai" by Mala and "Kya Ishara Tu Nay" a duet by Ahmed Rushdi and Nahid Niazi.
Super hit songs
Song
Singers
Song lyrics by
Film and year
"Kisi Chaman Mein Raho, Tum Bahar Bun Ke Raho,
Khuda Karey Kisi Dil Ka Qaraar Bun Ke Raho"
Ahmed Rushdi
Himayat Ali Shair
Aanchal (1962)
"Na Chhura Sako Gay Daaman,Na Nazar Bacha Sako Gay"
Naseem Begum
Himayat Ali Shair
Daaman (1963)
"Mein Nay Tau Pareet Nibhaii,Sanwaria Re Nikla Tu Harjai"
Mala
Himayat Ali Shair
Khamosh Raho (1964)
"Ghair Ki Baataun Ka Aakhir Aitbaar Aa Hee Gaya"
Naseem Begum
Agha Hashar Kashmiri
Kaneez (1965)
"Sathio Mujahido Jaag Utha Hai Sara Watan"
Masood Rana and Shaukat Ali
Himayat Ali Shair
Mujahid (1965)
"Chanda Ke Hindole Mein, Urran Khatole Mein, Ammi Ka Dulara Soey"
Sorayya Hyderabadi
Himayat Ali Shair
Lori (1966)
"Teri Khatir Zamaney Bhar Ko Hum Thukra Kay Aaen Hain"
Runa Laila
Himayat Ali Shair
Wali Ehad (1968)
"Pyaar Ka Waada Aisay Nibhain,Koi Juda Karne Na Paaey"
Mehdi Hassan and Mehnaz
Taslim Fazli
Aaj Aur Kal (1976)
"Insha Ji Utho Abb Kooch Karo"
Ustad Amanat Ali Khan
Ibn-e-Insha
A Pakistan Television Production
Death
Khaleel Ahmad died on July 22, 1997, in Lahore. [2] death
Tribute
With the passage of time, Khalil's star has not faded. Hundreds of songs owes it all to him. Khalil was Khalil and there were few like him on the music horizon, especially when it comes to sad songs. He was that one composer, who excels at all attributes.Khalil graced the Pakistani films with magical compositions and to this day remains an icon who suffused beauty and splendor in music. As a musician, Khalil had the savvy to motivate the singers. Khalil possessed the rare commodities that allowed success in films.There could not be a better tribute to late Khalil, other then the one below: [3] tribute
'Pakistani film music is never going to shake off the influence of Khalil Ahmed'.