Rani was a Pakistani film and Drama actress who appeared in many Urdu and Punjabi movies and enjoyed success in the 19760s and 1970s. Due to cancer, she couldn't live longer, yet her powerful performances in numerous movies are still making her alive in the public's heart.
She received immense love and appreciation throughout her career, but her marriage life couldn't give her satisfaction as she was divorced 3 times. She received Nigar Award for her striking performance in the movie 'Mera Ghar Meri Jannat.' This article has every detail about her, including Rani Biography.
| Title | Description |
| --- | --- |
| Personal | |
| Name: | Rani |
| Home Name: | Nasira |
| In Urdu: | رانی |
| Famous As: | Film Actress |
| Nationality: | Pakistani |
| Residence: | Lahore, Pakistan |
| Religion: | Islam |
| Profession: | Actress |
| Born | |
| Date: | 8th December 1946 |
| Place: | Lahore, Punjab Pakistan |
| Family | |
| Spouse: | She married thrice with Hassan Tariq, Mian Javed Qamar, and Sarfraz Nawaz |
| Children: | Rabia |
| Parents: | Raised by Mukhtar Begum |
| Siblings : | 1 sister |
| Died | |
| Date: | 27th May 1993 |
| Rest Place: | Karachi, Sindh |
| Career | |
| Occupation(s): | Actress |
| Genres: | Films |
| Years Active: | 1962 – 1991 |
| Debut Film: | Mehboob |

Rani Biography
The film and drama actress Rani acted in many Pakistani movies and a few dramas and received acceptance and acknowledgment worldwide. She was born to a driver of a renowned Pakistani singer, Mukhtar Begum, who raised Rani and helped her established her career as an actress.
She was born as Nasira but known as Rani in the film industry. First, she was given supporting roles but soon after her movie's success; she started getting offers as a lead actress. Apart from films, she also acted in a few Pakistani dramas. She received Nigar Award for her performance in one of her Blockbuster movies.
Rani Date of Birth
She was born on 8th December 1946 in Lahore as Nasira. Till her death, she lived in Lahore.
Rani Family
She was born in an ordinary and low-income family. Her father, Malik Muhammad Shafi, was a driver who used to work for Pakistani singer Mukhtar Begum. Mukhtar raised Rani, and when she grew, she started living with her mother.
Rani Marriages
First, she got married to Pakistani film director Hassan Tariq from whom she had a daughter Rabia. After a  few years, both parted their ways due to unsolved differences. Later she got married to a Pakistani producer Javed Qamar. Both started living a happy married life until Javed got to know about her cancer, and later, he left her.
Rani went to London for her treatment, where he met Sarfraz Nawaz, a Pakistani cricketer. Unfortunately, again her marriage didn't work, and he divorced her.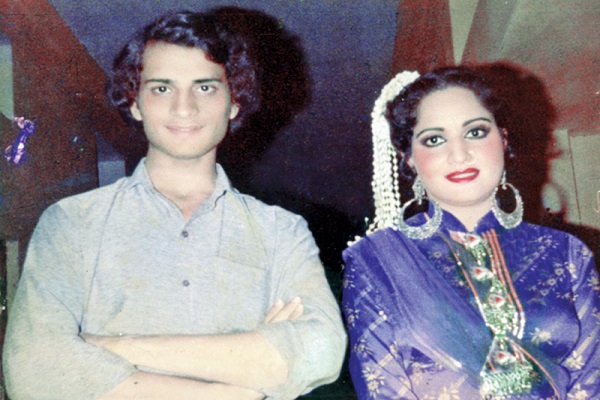 Showbiz Career
She started her film career in the 1960s when she was offered supporting roles in different movies. Unfortunately, her films couldn't do well at the box office, and she was declared a flop actress until she proved herself. When her movies 'Devar Bhabhi' and 'Hazar Dastan' got success, she started getting lead roles, and it is how her successful journey started.
She starred in many blockbuster movies, including 'Anjuman,' 'Umrao Jan,' Tehzeeb,' 'Naag Manni,' 'Mera Ghar Meri Jannat,' and many others. A few Pakistani dramas of which she became a part include' Faraib,' and 'Khuwaish.'
Rani Movies
Mehboob
Chooti Ami
Ik Tera Sahara
Mauj Mela
Aakhri Station
Choti Behen
Satranj
Sanam
Hazar Dastan
Aurat
Safaid Khoon
Ik Dil Do Deewanai
Aurat Ka Pyar
Ye Jahan Walai
Saaz o Awaz
Nachai Nagan Bajai Been
Bhai Jaan
Joker
Shabnum
Devar Bhabhi
Wo Kon Thi
Berehem
Nadira
Kafir
Insaan
Ghar Ka Ujala
Shab ba Khair
Hokumat
Goonga
Sitam Gar
Kafir
Behen Bhai
Chan Makhna
Dil Mera Dharkan Teri
Chan Chodvin Da
Mera Ghar Meri Jannat
Naag Mani
Dara
Commander
Sajan Pyara
Ek Hi Raasta
Ghabru Put Punjab Dai
Maa Beta
Panchi Te Pardesi
Jindjan
Dilbar Jani
Zalim
Diya Aur Toofan
Kochwaan
Khoon Nahaq
Do Nain Sawali
Mr 420
Mehram Dil Da
Dunia Matlab Di
Rab Di Shaan
Des Mera Jidaran Da
Sajan Beli
Shama Aur Parwana
Taxi Driver
Mr 303
Do Baghi
Siran Nal Sardarian
Sacha Sauda
Rab Rakha
Tehzeeb
Wehshi
Unchaa Na Pyar Da
Baharo Phool Barsaoo
Bhai Bhai
Badlai Gi Dunia Sathi
Dil Naal Sajan Dai
Ghairat Te Qanoon
Meri Ghairat Teri Izzat
Umraoo Jaan Ada
Laila Majnoo
Zulm Kade Nain Phalda
Ik Gunah Aur Sahi
Dilruba
Pulekha
Begum Jaan
Zarorat
Aap Ki Khatir
Zalzala
Rani Death
After fighting from deadly disease Cancer for many years, she died on 27th May 1993 in Karachi. A few days after her death, her mother also died. Both were buried side by side. After a few months, her sister also died.