Mr. Rehmat Ali Baloch S/o Saleh Muhammad Baloch born on January 1st 1975 at Kohbun District Panjgoor. He obtained the degree of B.Sc from Degree College Panjgoor in 1997. He serving as Member Central Committee of  his Party , who attend the several workshops and seminors, National  Defence workshop in Islamabad, seminar Urat Foundation  organized by Urat  Foundation at Quetta, NRB seminor at Quetta. He was elected as Member Provincial Assembly of the Balochistan in General Elecations 2002. Now again he has been elected as Member in general Election 2013.[1] Rehmat Ali Baloch S/o – Saleh Muhammad Baloch
| Title | Description |
| --- | --- |
| Personal | |
| Name: | Rahmat Saleh Baloch |
| Local Language Name: | رحمت صالح بلوچ |
| Famous As: | Politician |
| Nationality: | Pakistan |
| Residence: | Muhalla Gharibabad, Chitkan, Panjgur |
| Education: | Graduation |
| Religion: | Islam |
| Profession: | Politician |
| Website: | healthministrybalochistan@gmail.com |
| Tribe : | Baloch |
| Marital Status : | Married |
| Permanent Contact : | Muhalla Gharibabad, Chitkan, Panjgur |
| Present Contact : | Union Counsil Chitkan Block 3 New Gharibabad District Panjgur |
| Languages : | Balochi, English, Urdu |
| Visits to other countries : | Oman, Philippines, United Arab Emirates |
| Born | |
| Date: | 1 January 1975 |
| Place: | Muhalla Gharibabad, Chitkan, Panjgur |
| Family | |
| Ethnicity: | Balochi |
| Parents: | Saleh Muhammad Baloch |
| Career | |
| Political Party: | National Party |
| Serve As: | Committee on Health and Population Welfare |
| Member of the provincial Assembly | |
| Constituency: | PB-42 Panjgoor-I |
| Assumed office: | 2002 |
| Ministry : | Minister of Health |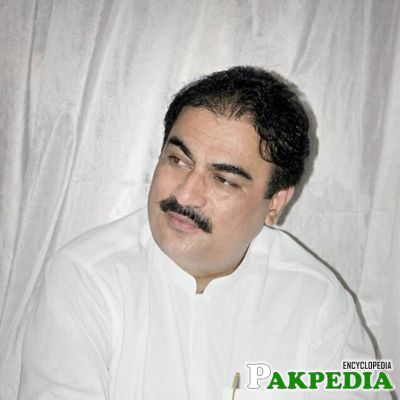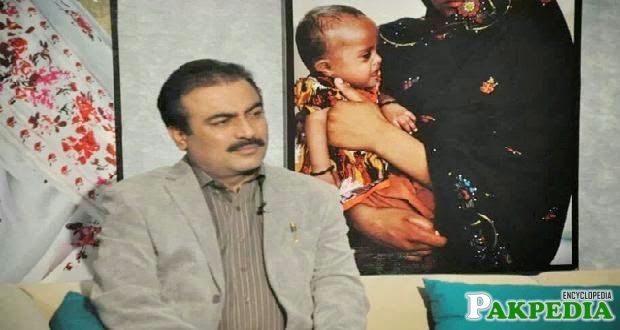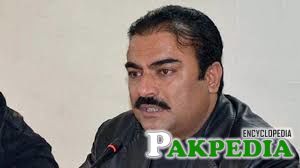 About
Minister for Health
"He have been advocating for the eradication of polio for the past 10 years through inauguration and active monitoring of polio campaigns. He have actively raised my voice in the provincial assembly sessions. He was able to table the resolution on Polio Support in the BalochistanLegislature which has contributed towards smoother delivery of polio eradication activities. My goal is to eradicate polio from my province as well as boosting the routine programme of immunization in order to sustain the status of polio-free Balochistan. We can eradicate polio from Pakistan if there is a strong commitment by the government and partners across all provinces." [2] We can eradicate polio from – Pakistan commitment
Inaugural Ceremony

Mr. Mir Rehmat Saleh Baloch, Minister for Health, Baluchistan inaugurates life saving services for people who use drugs in Quetta July 21, 2014 In a well attended inaugural ceremony Mr Mir Rehmat Saleh Baloch, Minister for Health, Baluchistan the Chief Guest, was briefed on injecting drug use related HIV in Pakistan and particularly in Baluchistan.The meeting was attended by the DG Health, Manager Baluchistan provincial AIDS control program, health officials, Anti Narcotics Force, media, civil society and representatives from UNICEF and UNHCR.
SOCIO-Pakistan the sub-receipent of Nai Zindagi for establishing comprehensive harm reduction services in Quetta and Turbat under the GF grant were present and the honorable minister distributed certifcates to staff of SOCIO-Pakistan who were recently trained by Nai Zindagi.The honorable minister in his speech emphasized the need for a situational assessment of HIV vulnerability and prevalnce among people who inject drugs in Baluchistan and the need for drug treatment services.[3] honorable minister in his —— speech emphasized
Advocating for the eradication of polio
He have been advocating for the eradication of polio for the past 10 years through inauguration and active monitoring of polio campaigns. He have actively raised my voice in the provincial assembly sessions. He was able to table the resolution on Polio Support in the BalochistanLegislature which has contributed towards smoother delivery of polio eradication activities. My goal is to eradicate polio from my province as well as boosting the routine programme of immunization in order to sustain the status of polio-free Balochistan. We can eradicate polio from Pakistan if there is a strong commitment by the government and partners across all provinces." [4] Advocating for polio
Rahmat Saleh Baloch Nutrition Services Provision Center
Minister Health Mr. Rahmat Saleh Baloch inaugurated Nutrition Services Provision Center at DHQ Hospital Panjgur and visited Nutrition Services Provision Center at BHU Essai, on Friday.
During his visit he shared the importance of Nutrition Program, updated the media about fortification bill which is under process in Balochistan assembly through which all floor mils will be bound to add nutritional supplements in floors.
Rahmat Saleh Baloch expressed his keen interests in the program, adding that he would regularly monitor g the project activities in all 7 districts. District Nutrition Officer.
"The bill of fortification is need of the hour which would help to fight against malnutrition." Rahmat Saleh Baloch added.[5] Saleh Baloch in Nutrition
General elections of 2013
Rehmat Saleh Baloch, who belongs to National Party, was elected a member of Balochistan Assembly in the general elections of 2013.
Balochistan has been experiencing incidents of violence and targeted killings for over a decade.[6] General elections
Survives Rocket Attack
The Health Minister of Pakistan's restive Balochistan province on Thursday survived a rocket attack when unidentified assailants targeted his convoy, a media report said.Unidentified assailants attacked the convoy of Balochistan Health Minister Rehmat Saleh Baloch in Panjgur town, officials said. The Minister and his aides were unharmed, they added. No group has claimed responsibility for the attack as yet.The convoy was targeted while he was travelling to Prom area from Panjgur, Assistant Commissioner Panjgur Abdul Jabbar was quoted as saying by Dawn.The militants used various weapons, including rockets in the attack. However, the assailants escaped the scene when security personnel opened retaliatory fire. Upon receiving reports of the incident, security personnel and Frontier Corps officials sealed the area and started a search operation.[7] The Health Minister of Pakistan – restive Balochistan