Rabia Shahzad is a Pakistani weight lifter who has made Pakistan proud by receiving a gold and silver medal at the Australian weight lifting Championship. She belongs to a sports family where her father and sisters are also making everyone proud. This article contains all the information about her including Rabia Shahzad Biography. Did you know that she has recently received a silver medal at the Australian weight lifting Championship?
| Title | Description |
| --- | --- |
| Personal | |
| Name: | Rabia Shahzad |
| In Urdu: | رابعہ شہزاد |
| Famous As: | Gold medalist and Silver medalist |
| Nationality: | Pakistani |
| Residence: | Karachi |
| Education: | Institute of Business administration |
| Religion: | Islam |
| Profession: | Weight lifter |
| Weight: | 55 Kg |
| Awards : | She has received many medals |
| Born | |
| Place: | Karachi |
| Family | |
| Spouse: | Unmarried |
| Parents: | Shahzad (father) |
| Siblings : | 2 sisters |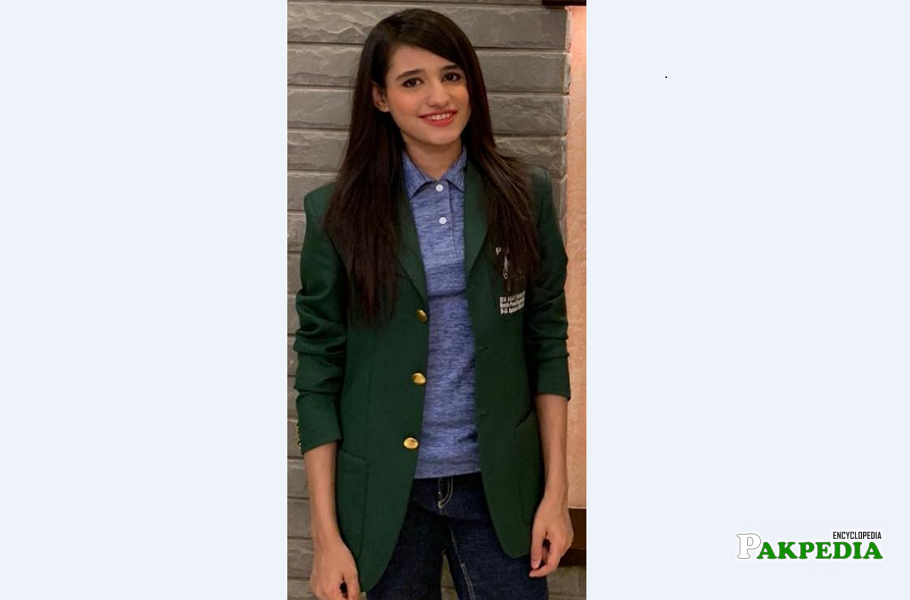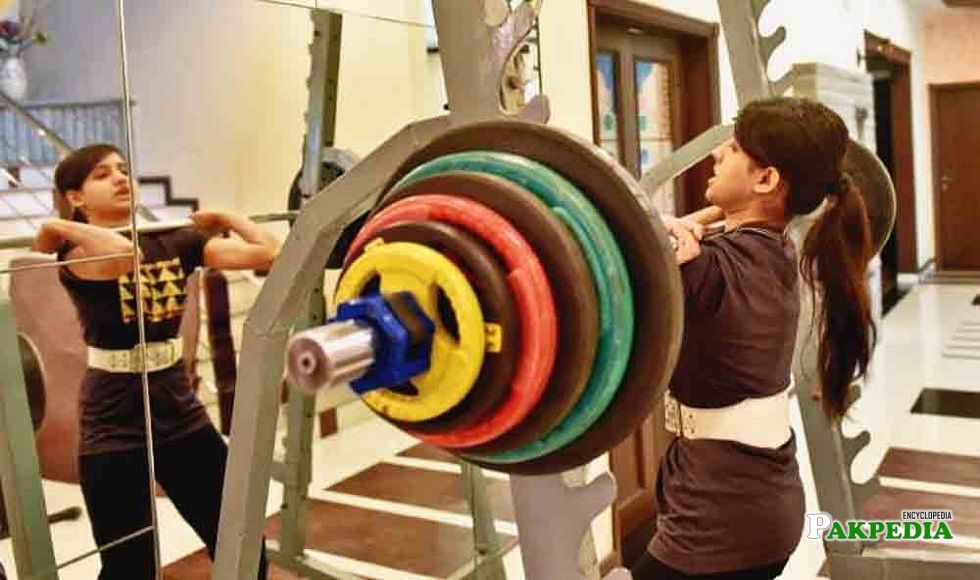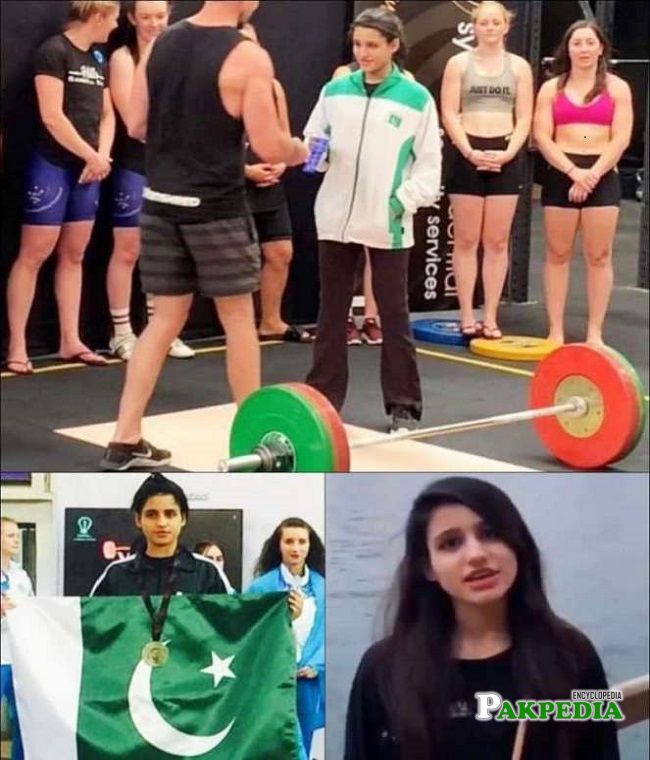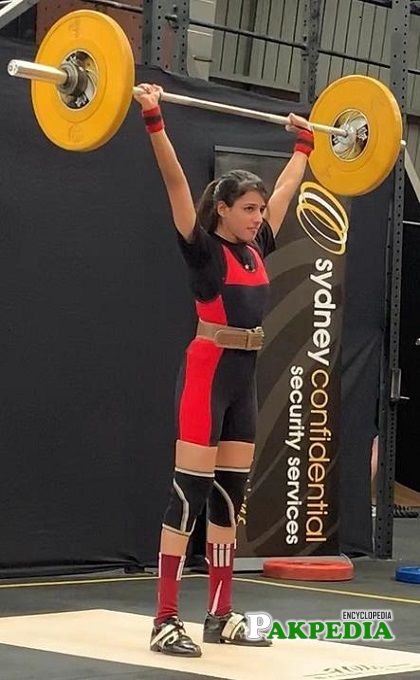 Rabia Shahzad Biography
Rabia is the youngest and the most adventurous Pakistani female weight lifter who has achieved a tremendous victory at a very young age.  She wanted to become a wrestler since childhood and wanted to adopt this profession. At a young age, she did practice with her father but due to not having enough support she decided to become a weight lifter and today she is representing Pakistan and is making Pakistan proud on an international level. She is considered to be the youngest female weight lifter in Pakistan. According to her, she was forced to do sports since childhood.
Education of Rabia
Other than making her country proud on an international level she is currently studying at the Institute of business administration, Karachi. She is the only female Weight lifter in Karachi.
Family of Rabia
She belongs to a very talented, skilled and accomplished family. Her father Shahzad is also a sports fanatic person who did and is doing rowing for a long time. Rowing is basically a sport of moving a boat by means of oars. He has recently won the bronze in a game in Australia. Her elder sister is a number 1 Badminton player in Pakistan and has won many matches on a national level. The talent runs in her genes.
Sports Career
In Racing
Before becoming a weight lifter she also did 5000 meters and 10000-meter racing. In 2016 she represented her University IBA, Karachi in athletics competition in a 5000 meters race in which she got a gold medal and in 10000 meters race she got a silver medal. The competitors who participated in this competition were called from all over the world. So other than a weight lifter she is also a long-distance runner. She did swimming, athletics, wrestling at the start but she found her interest in weight lifting only.
Gold medal in weight lifting
In the wake of being discounted by the national weightlifting league, Rabia knew there was just a single method to react, and that was to win a competition. The 20-year-old demonstrated her point in style as she won her gold medal at the Ralph Cashman Weightlifting Championship in Sydney, Australia in 2008. She was a candidate in the 55kg class, where she uplifts 40kg in grab and 50 in a quick lift to win the gold decoration. The occasion was composed by the South Wales Weightlifting Association.
Silver Medal in weight lifting
She has made the nation glad once again as she packed away a silver award at the Singapore National Open Weightlifting Championship 2019 on Saturday 9th March. The accomplishment is mind-boggling for the 20-year-old as she was with no mentor or supervisor and tried to enter in the challenge without anyone else, be that as it may, she discovered assistance from a Malaysian mentor there, which she is thankful for. She was an underdog to a Singaporean competitor as she lifted an aggregate of 106kgs weight, while Hong Kong completed third. Prior to the competition, in any case, Rabia had prepared hard without anyone else in Karachi, in her own lounge area, where she has set-up a spot to rehearse. Rabia lifted 44kgs in grab and 62kgs in a quick lift in Singapore to collect the aggregate of 106kg. Her own weight is 55kgs.
Future Plans
Her goal is to be fit the bill for the 2024 Olympics, yet she likewise comprehends the test it very well maybe. She told media that
"I want to be a part of the Olympics and 2024 is my objective," said Rabia. "It is a test, I realize I can't do it all alone, however, I need to attempt, I need to be there, I will most likely be unable to win an award there, yet to simply meet all requirements for it is my fantasy. Winning an Olympic award requires much something beyond one individual's exertion."