Nisar Ahmed Khuhro is a Pakistani politician associated with Sindh. He is a candidate of the Pakistan Peoples Party and has been elected a provincial Assembly member for consecutive tenures. He has served on many notable Ministries, including Provincial Assembly's speaker.
Nisar Ahmed is a senior politician who has always raised his voice for liberal values and minority rights. He is the one who proposed the first Hindu Marriage act. This article has all the information about him, including Nisar Ahmed Khuhro Biography.
| Title | Description |
| --- | --- |
| Personal | |
| Name: | Nisar Ahmed Khuhro |
| In Urdu : | نثار احمد کھورو |
| Famous As: | Politician |
| Nationality: | Pakistan |
| Residence: | Nazar Road, Larkana, Sindh |
| Permanent Contact : | Khuhro House, Nazar Road, Larkana, Sindh. |
| Present Contact : | Bungalow No. 7-J, 7th Gizri Street, D.H.A., Karachi. |
| Marital Status : | Married |
| Education: | Graduation from Karachi University |
| Religion: | Islam |
| Profession: | Politician |
| Born | |
| Date: | 22nd September 1950 |
| Place: | Larkana |
| Family | |
| Ethnicity: | Sindhi |
| Spouse: | Shahnaz Nisar Khuhro |
| Children: | Nida Khuhro |
| Parents: | Muhammad Nawaz Khuhro |
| Career | |
| Political Party: | Pakistan Peoples Party |
| Serve As: | Senior Minister in Education and Literacy |
| Previous Official Positions : | Deputy Leader Of Opposition 1990 & Leader of Opposition 1997 |
| Member of: | Committee on Rules of Procedures and Privileges as Chairperson |

Nisar Ahmed Khuhro Biography
Nisar Ahmed is a senior Pakistani politician associated with Pakistan Peoples Party for a long time. He started contesting elections from the 1988 General elections, and till today he is winning every tenure. He has served many ministries with fair play and raised his voice on every essential matter.
Soon after completing his education, he affixed with Peoples Students Federation and held many responsible posts. A qualified academic person has likewise a successful political career who whatever did was with honesty and justice. His daughter is also a politician and serving as a Sindh Provincial Assembly member.
Nisar Date of Birth
He opened his eyes on 22nd September 1950 in Larkana, Pakistan.
Education of Nisar
He completed his schooling at Pilot Secondary School, Larkana. Later for intermediate, he went to DJ College, Karachi. His Graduation degree is from Karachi University.
Nisar Ahmed Khuhro Family
One of his daughters Nida Khuhro is also a Pakistani politician who was elected as a member of the Provincial Assembly after winning the 2018 General Elections. He is likewise associated with Pakistan Peoples Party.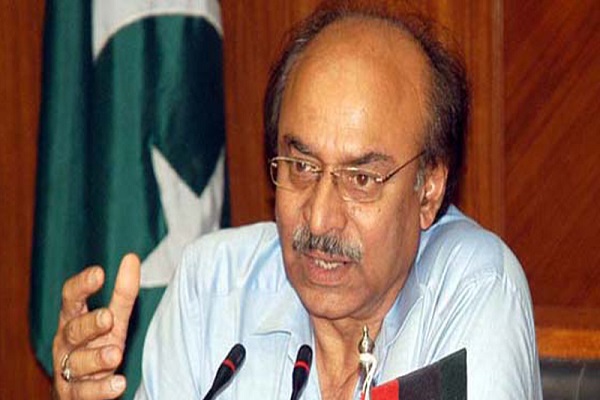 Political Career
1988 General Elections
He ran for the seat of the provincial Assembly in the 1988 General Elections on the party ticket of PPP for the first time and, fortunately, won the seat with the highest votes. He contested all the elections from the Larkana seat.
1990 General Elections
He again made the member of the provincial assembly seat in the 1990 General Elections. During this tenure, he worked as Opposition's deputy leader, Qaim Ali Shah.
1993 General Elections
After electing as an MPA for the consecutive 3rd time, he once again held important Ministries. He was made the Sindh Minister for Development and Planning. Till 1996 he served on that post.
1997 General Elections
In 1997 he again appointed as the Oppositions' leader after securing the highest votes for MPA seat in 1977 General Elections from the same party ticket.
2002 General Elections
In 2002 he was again given the same post, and till 2007 he served as Opposition's leader.
2008 General Elections
After securing the highest votes in the 2008 General Elections for the MPA seat, he was appointed as Provincial Assembly's speaker.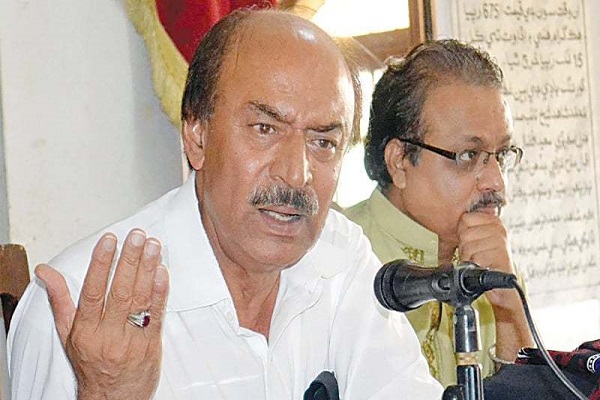 2013 General Elections
After winning the 2013 General Elections, he served as Sindh's Senior Minister. He was made the Sindh minister for Food and Parliamentary Affairs. In 2016, he proceeded first Hindu Marriage Act. In 2017 it made law after being signed by Mamnoon Hussain.
2018 General Elections
He ran for the provincial Assembly seat in the 2018 General Elections and once again secured the highest votes. On 5th August 2019, he was made an Advisor on Boards and Universities of Sindh. Moreover, he was additionally made an Advisor on Services and Works. He is also operating as Party's Provincial President.
Social Media Handles
His social media account include
https://www.facebook.com/nisarkhuhroppp/