Nisar Ahmad (Urdu: نثار احمد کھوڑو‎) is a Sindhi politician who is the former Speaker of the Provincial Assembly of Sindh.Mr. Nisar Ahmed Khuhro is a member of current Sindh Assembly whose tenure spans from the year 2013 till date. He is a senior politician among the ranks of left-wing, mainstream political party, led by Asif Ali Zardari and maintains the legacy of Zulfiqar Ali Bhutto, Pakistan Peoples Party which has been a strong voice for advocating the rights of minorities and liberal values. He belongs to constituency PS-36 Larkana-II. He is a front pace of politics in his constituency and has served it with zeal. He has raised the issue of his constituency at government doors.[1] He has raised the issue – of his constituency
| Title | Description |
| --- | --- |
| Personal | |
| Name: | Nisar Ahmed Khuhro |
| In Urdu : | نثار احمد کھورو |
| Famous As: | Politician |
| Nationality: | Pakistan |
| Residence: | Nazar Road, Larkana, Sindh |
| Permanent Contact : | Khuhro House, Nazar Road, Larkana, Sindh. |
| Present Contact : | Bungalow No. 7-J, 7th Gizri Street, D.H.A., Karachi |
| Marital Status : | Married |
| Education: | Five Stars Secondary School in Rawalpindi & Board of Intermediate and Secondary Education, & Government College Asghar Mall Rawalpindi & Peoples Students Federation |
| Religion: | Islam |
| Profession: | Politician |
| Born | |
| Date: | 22 September 1950 |
| Place: | Larkana |
| Family | |
| Ethnicity: | Sindhi |
| Spouse: | Shahnaz Nisar Khuhro |
| Children: | Nida Khuhro |
| Parents: | Muhammad Nawaz Khuhro |
| Career | |
| Political Party: | Pakistan Peoples Party |
| Serve As: | Senior Minister in Education and Literacy |
| Previous Official Positions : | Deputy Leader Of Opposition 1990 & Leader of Opposition 1997 |
| Member of: | Committee on Rules of Procedures and Privileges as Chairperson |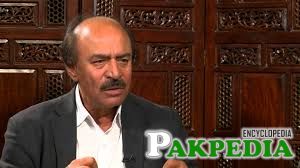 About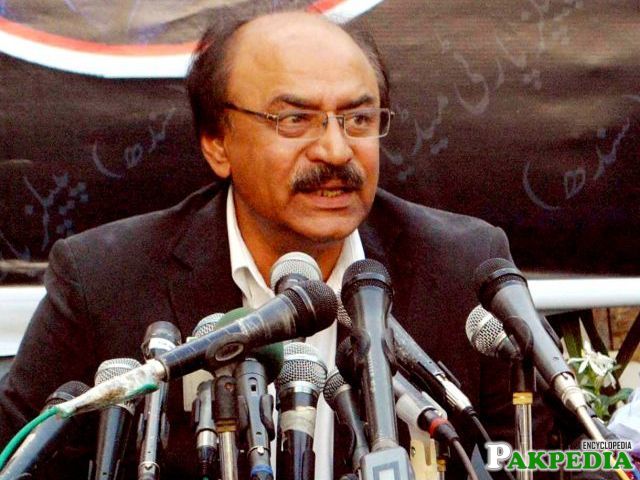 Education
Nisar Ahmad Khuhro was born in Larkana, Sindh, Pakistan. Hegot his primary education from Five Stars Secondary School in Rawalpindi, he matriculated to the Board of Intermediate and Secondary Education, Rawalpindi Board. Then he joined Government College Asghar Mall Rawalpindi for Secondary Education. There he joined the Peoples Students Federation.
Early Career
Mr. Nisar Ahmed Khuhro is an academically qualified person who has served at multiple responsible positions. Currently he is serving as a Senior Minister in Education and Literacy. He is also serving as a Member of Committee on Rules of Procedures and Privileges as Chairperson. He has brought new ideas for development of his responsible positions. His father's name is Muhammad Nawaz Khuhro who has played leading role in his development. He was born in Larkana on 22 September 1950. He follows Islam as religion.[2] Khuhro is an academically —   qualified person
Political Career
Pakistan Peoples Party (PPP) chairman Bilawal Bhutto-Zardari on Thursday appointed Senior Food Minister Nisar Ahmed Khuhro as the party's Sindh president.He has succeeded Syed Qaim Ali Shah, who held the post along with the slot of chief minister.The appointment of Mr Khuhro has been made by the after Mr Bhutto-Zardari held long deliberations and consultation with senior party leaders, including members of the Sindh PPP coordination committee, according to Adviser to the CM on Information Maula Bux Chandio, who made the announcement at a press conference held in the PPP media cell in Clifton on Thursday.He was accompanied by Chief Minister Syed Murad Ali Shah, Minister for Agriculture Suhail Anwar Siyal, Adviser on Labour Senator Saeed Ghani, Sindh PPP coordination committee member Rashid Hussain Rabbani, Waqar Mehdi, Najmi Alam, Zulfiqar Kaimkhani and others.[3] He was accompanied —   by Chief Minister
Under the Leadership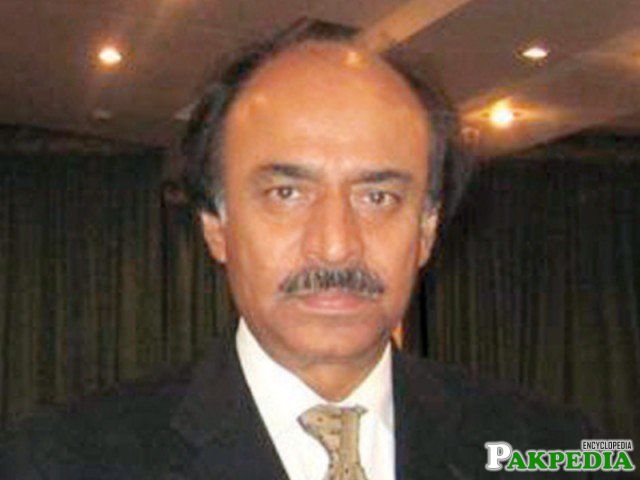 Nisar Khuhro was a seasoned politician. He started his political journey under the leadership of Shaheed Benazir Bhutto and she had groomed him as a mature politician. He rose from the position of district president of Larkana PPP in 1990, vice president of Sindh PPP in 1993 and then became president of Sindh PPP in 1997. He served as deputy leader of opposition in 1990 and leader of opposition in Sindh Assembly in 1997.The chief minister said Mr Nisar Khuhro was a well-experienced and widely-respected politician. His struggle for party and democracy under the able leadership of Shaheed Benazir Bhutto was commendable, he added.[4] Mr Nisar Khuhro was – well-experienced
Positions
District President of P.P.P (Larkana) in 1990.  
 Vice President of P.P.P Sindh in 1993.
 President of P.P.P Sindh in 1997.
Official Body

Deputy Leader Of Opposition
Leader of Opposition