Nadeem Afzal Chan, who is also known as Nadeem Afzal Gondal, is a Pakistani Politician since 2001 and is also an agriculturist by profession. He joined PTI last year in 2018 and has become the Spokesperson of Prime Minister Imran Khan in 2019 even after getting defeat in the 2018 General Elections. This article has all the information about Chan, including Nadeem Afzal Chan Biography.
| Title | Description |
| --- | --- |
| Personal | |
| Name: | Nadeem Afzal Chan |
| In Urdu: | ندیم افضل چھن |
| Also Known As: | Nadeem Afzal Godal |
| Famous As: | Spokes Person of Imran Khan |
| Nationality: | Pakistani |
| Residence: | Islamabad |
| Education: | L.L.B |
| Alma Mater: | University of Punjab, Lahore |
| Religion: | Islam |
| Profession: | Politician |
| Website: | https://twitter.com/NadeemAfzalChan |
| Born | |
| Date: | 1st April 1975 |
| Place: | Mandi Bahauddin District |
| Family | |
| Spouse: | Married |
| Children: | 2 Daughters, 1 Son |
| Siblings : | Waseem Afzal |
| Relatives: | Nazar Gondal and Zulfiqar Gondal (Uncle) |
| Career | |
| Political Party: | Pakistan Tehreek-e-Insaf |
| Serve As: | Spokes Person of Imran Khan |
| Time Period : | 2018-present |
| Old Political Affiliations: | Pakistan Peoples Party |
| Member of the National Assembly | |
| Constituency: | NA 64 Sarghoda |
| Assumed office: | 2018-2013 |
| Ministry : | Chairman of the National Assembly's Public Accounts |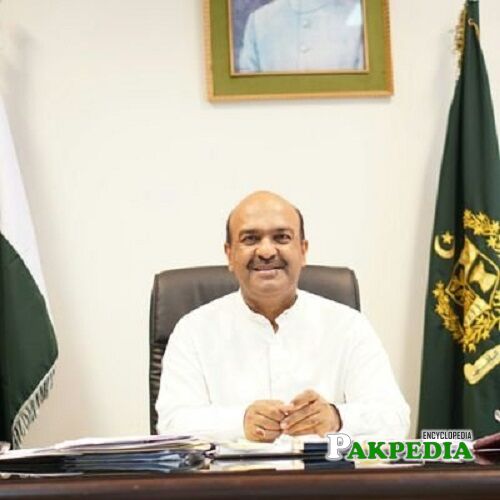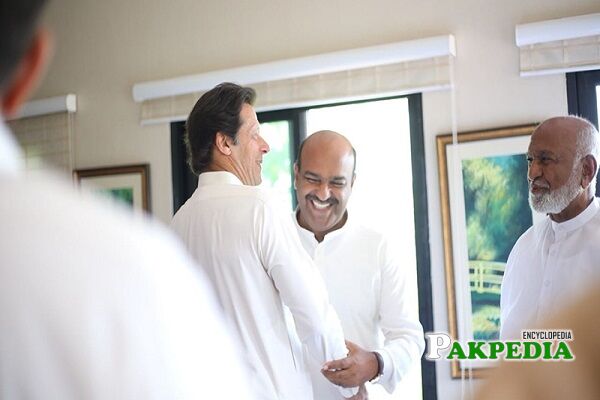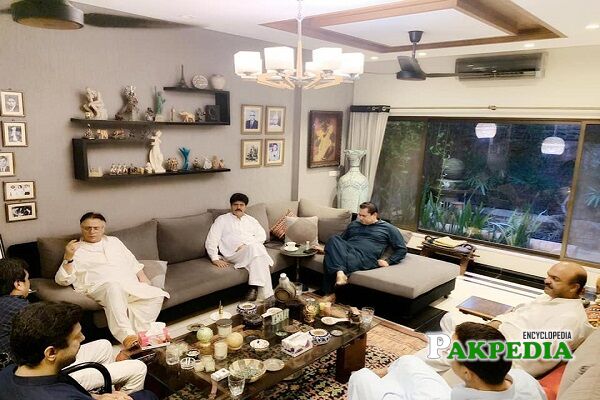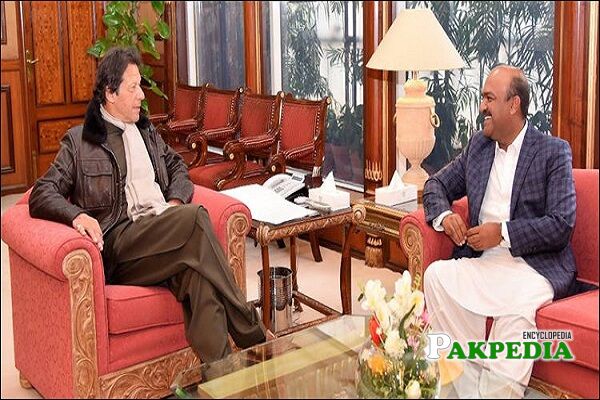 Nadeem Afzal Chan Biography
Nadeem Afzal is a Pakistani politician who, after serving in Pakistan People's party for many years, moved ahead to Pakistan Tehreek-e-Insaf. He is known for serving as an Imran Khan's Spokesperson since 2019. Though Afzal couldn't win Pakistan General Election 2018 yet he got to serve one of the important ministries. Starting his political career as a Tehsil Nazim, Afzal has come a long way. Afzal previously functioned as Chairman of Political Action Committee and Public Accounts Committee.
Afzal date of birth
He opened his eyes on 1st April 1975 in Mandi Bahauddin District. Currently, Afzal is a resident of Islamabad.
Education of Chan
Afzal secured a degree of Bachelor in Law from the University of Punjab.
Nadeem Afzal Chan Family
Afzal was born to a notable Mandi Bahauddin Godal family. His brother Waseem Afzal Chan is likewise a Pakistani Politician while his uncles Nazar Gondal and Zulfiqar Gondal are a member of Pakistan Tehreek-e-Insaf. He is married and has 2 Daughters and 1 Son.
Political Career
Initial Career
Nadeem Afzal gave a start to his career of politics in 2001 as a Nazim of Tehsil. He became a member of the Pakistan Peoples Party and contested the General Elections of 2008 from the NA-64 (Sargodha-I) constituency  and conquered one of the members of Pakistan Muslim League by receiving 65,628 Votes. 
In the similar 2008 General Elections, he kept running for the Provincial Assembly seat of Punjab from PP-119 Constituency as an independent member but couldn't win. He got less votes and lost the seat to his brother Waseem Afzal Gondal.
2013 General Elections
In 2013 General Elections he fought for the National Assembly seat from NA-64 Constituency as a member of PPP but unfortunately got defeat from his competitive. In 2017, Afzal got a resignation from Secretary-General of Pakistan People's party Punjab post. In April 2018, he announced his decision of quitting Pakistan Peoples Party and became a part of Pakistan Tehreek-e-Insaf.
Joined Pakistan Tehreek-e-Insaf
He left PPP following the footsteps of Waseem Afzal, brother. Both the brothers decided to join PTI after a private meeting with Imran Khan in his Bani Gala residence in the presence of Shah Mehmood Qureshi, Vice Chairman and Jahangir Tareen, former Secretary General Jahangir, and a few other members.
2018 Pakistan General Elections
In 2018 Elections Afzal contested the elections from the National Assembly from NA-88 but unfortunately couldn't win it. However, on 15th January 2019, he was given the post of Imran Khan's spokesperson. He also appointed Imran Khan's Special Assistant on Parliamentary organization the same day.
Social Media Handles
His social media accounts include