Mustafa Zahid is a Pakistan-based music-composer who gained success and fame with his songs 'Tera Mera Rishta' and 'Tu Phr Ao' released in 2007. He is also the lead vocalist and bandleader of the rock band 'Roxen' made in 2004. He made this band after the completion of his graduation.
His 1st album Roxen-e-Dewar topped the Pakistani charts, and after its success, there was no looking back, and he continued to mark his name in the world of music. He married Jia on 14th Oct 2016 with Jia and is living a blissful life with his spouse. This article has all the information about him, including Mustafa Zahid Biography.
| Title | Description |
| --- | --- |
| Personal | |
| Name: | Mustafa Zahid |
| In Urdu: | مصطفٰی زاہد |
| Famous As: | Singer-Songwriter |
| Nationality: | Pakistani |
| Education: | Graduation |
| Religion: | Islam |
| Profession: | Singer-Songwriter |
| Achieved Success With: | Toh Phir Aao and Tera Mera Rishta |
| Origin : | Lahore, Punjab, Pakistan |
| Genres : | Filmi Pop Rock |
| Occupation(s) : | Director lyricist musician-producer singer-songwriter TV host Shop keeper |
| Instruments : | Vocals guitar |
| Years Active : | 2004–present |
| Labels : | Fire Records, Saregama HMV, Sony Music, T-Series |
| Associated Acts : | Roxen, Qandeel Baloch |
| Website: | https://twitter.com/Mustafology |
| Born | |
| Date: | 18th December 1984 |
| Place: | Lahore |
| Family | |
| Spouse: | Jia |
| Relatives: | Ali Azmat |
| Career | |
| Occupation(s): | Singer |

Mustafa Zahid Biography
Mustafa owns a powerful and mesmerizing voice combined with great style and charismatic personality that captivates music lovers' focus and attention. He came to the limelight within a short period. His musical hits led him to immense popularity and success.
Unlike other musicians, he wasn't fond of music in his childhood and never planned to be a singer, but fate has planned a grand success for him. He sang the song 'Bheegi Bheegi Raton Mein' on his professors' insistence at a college function. This performance motivated him to make his name in the musical world.
This energetic and dedicated singer has made his name in Pakistan, performed well in Bollywood, and has many Indian fans. Despite all these achievements, he is a down to earth personality. 
Mustafa Date of Birth
He opened his eyes on 18th Dec 1984 in Lahore, Pakistan.
Education of Mustafa
He attended Crescent Model School for his early education and passed his intermediate examination from Government College Lahore. He wanted to become a pilot but did graduate from NCA (National College of Arts).
Mustafa Zahid Family
His cousin Ali Azmat was the lead vocalist of the famous rock band 'Junoon.' Zahid tied the knot with Jia on 16th Oct 2014.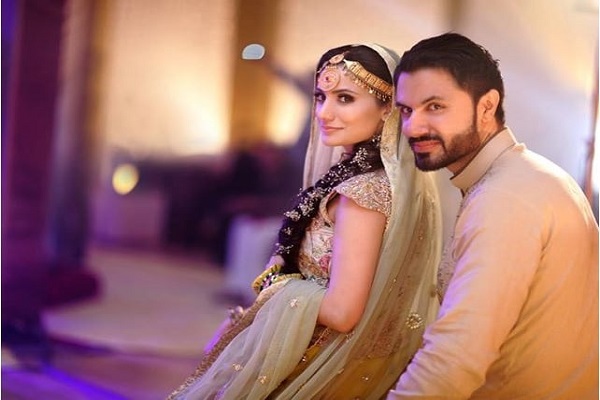 Career
Singing Motivation
He wasn't aware of his beautiful voice in his childhood and never intended to be a singer. Being a daring and confident student, he did host a college function. At this function, professors asked him to sing some songs, and he sang two lines of 'Bheegi Bheegi Raaton Mein' hesitatingly. After this performance, he got the motivation to pursue his career in singing. 
Debut Album
In 2006 his 1st album 'Roxen-e-Dewar' was released and topped all Pakistani charts for about 6-weeks. This album's Indian release was planned in Dec 2018, but the Mumbai attacks disturbed the schedule. 
Signed by Universal Music
Universal Music signed Zahid and Roxen for the global release of their album.
Blockbuster Songs of Zahid
His songs' list highlighted with pieces Bhoola Dena and Janoon from Bollywood films. The song Bhoola Dena emerged as a musical sensation. His amazing lyrics and powerful performance moved the people.
His musical performance on the song 'Bhoola Dena' witnessed an incredibly overwhelming and enthusiastic response by spectators and audiences. The songs 'Zarurat' and 'Aik Villain' also received immense appreciation. 
Performance at Different Places
He performed in almost fifty Pakistani cities and performed at the International level, including Dubai, Bahrain, Mumbai, and New York. 
Mustafa Zahid Bollywood Songs
Zarurat

Bhoola Dena

Tu Phr Ao

Tera Mera Rishta

Mein Nay Khud Ko

Ham Jee Lain Ge

Tere Adaaon Mein

Jo Teray Sang

Tere Bina

Tere Yadon Se

Doston

Ye Junoon

Gunah

Udaasiyan

Saanson Mein Baaqi Hei Dum

Khuda Ke Liye

Mola Meray

Tu Phr Ao

Ye Mere Zindagi Hei

Dard Dilon Ke

Tera Maira Rishta Purana

Meray Sathiya

Raeth Ke Tarah

Dance Bassanti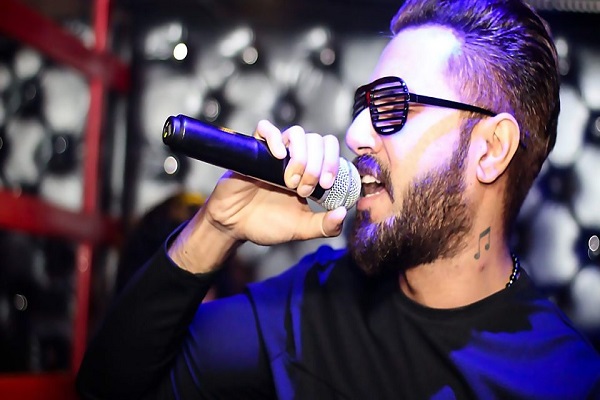 Mustafa Zahid Songs
Lollywood
Udasiyaan
List of OST
Anjaanay Raston Mein

Teray Liye

Dil Kia Karay
Singles
Ye Mere Zindagi

Bujh Hei Gaya

Ye Mere Zindagi Hei

Mere Sathiya

Kese Jiyain

Chup Kay Se

Diye Sey Diya Jalao

Dil Mein Tm

Karam Ker Dey

Ye Banday Matti Key Banday

Na Kar Deewana

Mere Sathiya
Social Media Handles
His social media account include
https://twitter.com/Mustafology
https://www.instagram.com/mustafazahids/