.Talking about the PTV classics and not counting "Ainak Wala Jin" in the list must be unfair because a majority of children waited for rushing back home and sitting in front of the TV just to watch their favorite show. It was one of the masterpieces that PTV produced which will always be evergreen. The spectacular performances, wonderful dialogues, and powerful script created a scenario in the mind of every child who assumed of being a part of the series. Matloob-ur-Rehman made every child love him by his amazing performance of "Zakoota" in Ainak Wala Jin.
    
| Title | Description |
| --- | --- |
| Personal | |
| Name: | Munna Lahori |
| In Urdu: | منا لاہوری |
| Real Name: | Matloob-ur Rehman |
| In Urdu: | مطلوب الرحمن |
| Famous As: | Zakoota Jin |
| In Urdu: | زکوٹا جن |
| Nationality: | Pakistani |
| Residence: | Lahore |
| Religion: | Islam |
| Profession: | Acting |
| Born | |
| Date: | 19 May 1949 |
| Place: | Lahore |
| Family | |
| Ethnicity: | Punjabi |
| Children: | Three sons Two daughters |
| Died | |
| Date: | 16 February 2018 |
| Cause of death: | Paralysis |
| Rest Place: | Lahore |
| Career | |
| Occupation(s): | Acting |
| Genres: | Comedy |
| Serial & Movies | |
| Name: | Ainak Wala Jin |
| Professional Work | |
| Years Active: | 90,s |
| Famous Acts: | Zakoota Jin in Ainak Wala Jin |
| Punch line: | Zeminaar- Mjhy Kam btao mn kia krun mn kis ko khaon? |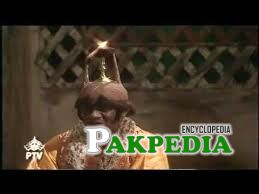 Profile

Munna Lahori is a most cherished performing artist born on 19-02-1949 in Lahore, Munna acclaimed for his motion picture Ainak Wala Jin in which he showed up as Zakoota Jin. It was the favourite serial of every one. 
Career

Matloob gained popularity with 'Ainak Wala Jinn', a record breaking 1993 play, as his character Zakoota became a fan favourite and a whole generation who watched the show still remember his iconic dialogue, "Zeminaar…Mujhe kaam batao, mein kya karoun, mein kis ko khaun?" Zakoota' performed in almost 3,500 stage and TV dramas. Munna Lahori has worked with television and theater for a long time but he does not live the house of a star at all. He was doing cleaning job and serving tea at a tea stall in Alhamra Hall. Even after giving his best all these years he has been unable to make a house of his own. [1] career  
Munna lived a miserable life

He was a person who used to made others to laugh, but now unfortunate our legendary star suffered with a troubled life. Unfortunately our legends are never paid due respect or the off screen value they deserve. We have lost many of our talented actors due to insufficient financial support. Matloob-ur-Rehman (Zakoota Jin) was experiencing the same conditions, who is living a troubled life with his six children and wife. [2] miserable life  
In an interview
In an interview with a local media outlet, the actor commented how Pakistan forgets its artists, saying it was "a tragedy that artists in our country are not given due respect"."I spent 40 years of my life spreading happiness among the people of my country. But now, in old age, I am living without electricity and gas," he said.
In Sanam Baloch show

Sanam Baloch invited the actor who is famous as Zakoota Jinn in her show. She also invited other actors who are close to Munna Lahori to the show and his son in order to show the people involved in spreading  senseless rumors how these insensitive pieces of gossip affect those who love the person concerned. Everyone who knows Munna Bhai said that he is a very sensitive and loving person.  Munna Lahori requested anyone who could help him to help him buy his own house so that he could be at peace knowing that his children have a roof on their heads. [3] sanam baloch show  
Paralysis Attack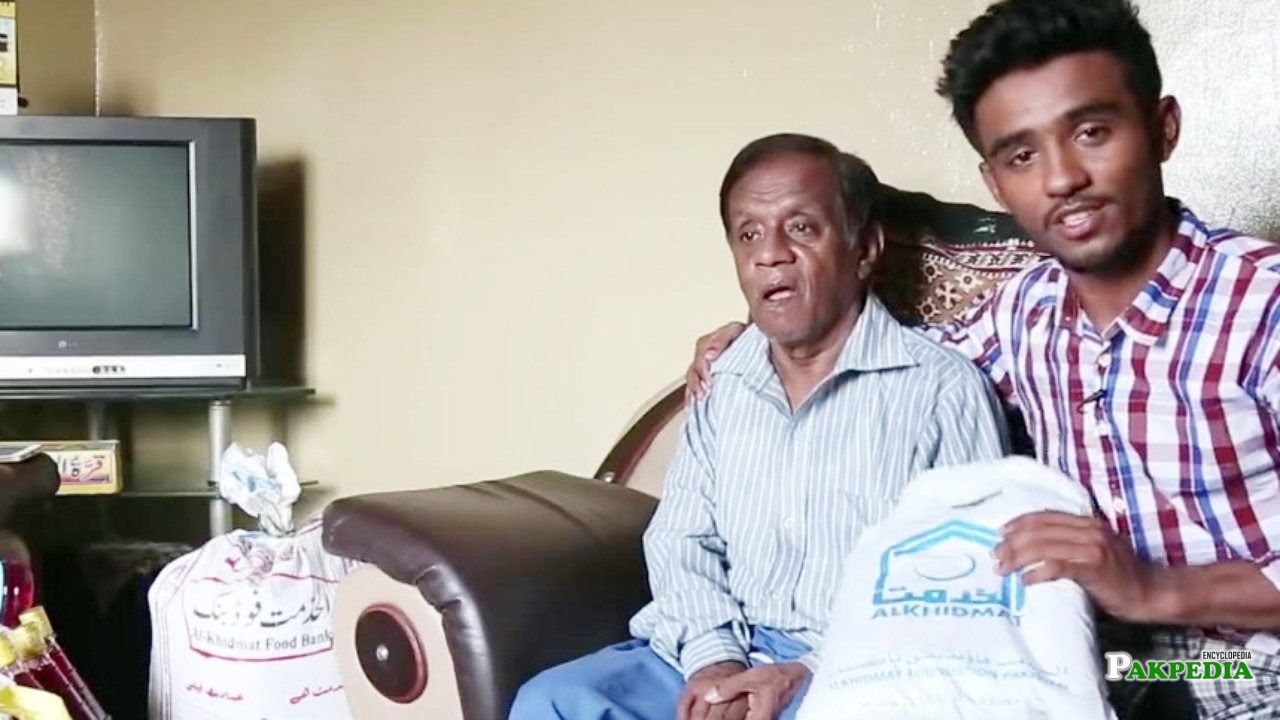 Matloob-ur Rehman AKA Zakoota Jin was a victim of Paralysis attack. Half of his body was unable to function normally because of paralysis attack and he had not enough money for treatment as well as he has not been granted with any aid. The actor was living in the outskirts of Lahore in a small house with no basic utilities. He was getting a bi-monthly allowance of Rs30,000 from the Punjab government but often complained that the amount was very little to feed his family. [4] paralysis  
Death

Famous stage and television actor Munna Lahori, died in Lahore on Friday, 16 of February 2018.In 2012, Matloobur Rehman was diagnosed with diabetes before his paralysis. He left behind a widow, 3 sons, and 2 daughters. He was admitted in Mayo Hospital. He was 68. His funeral prayers will be held in Lahore on Saturday 17 February, 2018. May his innocent and loving soul rest in peace. [5] death  
Condolances
Minister of State for Information and Broadcasting   Maryam Aurangzeb has expressed deep grief and sorrow over the demise of famous actor Matloob-ur Rehman alias Muna Lahori.In her condolence message, she commiserated with the bereaved family and prayed for the departed soul.She said the legendary actor rose to fame after appearing in hit children's TV series Ainak Wala Jin in which he played the role of Zakota Jin.
Punjab Chief Minister Shahbaz Sharif has also expressed grief and sorrow over the death of Matloob ur Rehman.