Munawar Zarif, born as Muhammad Munawar, was a notable Pakistani Showbiz industry star who had seen in more than 300 movies and has earned immense fame throughout his career. Though he couldn't live many years yet his work is enough to keep him alive in everyone's heart.
He is a recipient of many Nigar Awards. Munawar is known as one of the most significant comedians of Asia. The long-run comedy show 'Bulbuley' is dedicated to him. This article has all the information about him, including Munawar Zarif Biography.
| Title | Description |
| --- | --- |
| Personal | |
| Name: | Muhammad Munawar |
| In Urdu: | محمد منور |
| Famous As: | Munawar Zarif |
| In Urdu: | منور ظریف |
| Also known as: | King of comedy |
| Nationality: | Pakistani |
| Education: | Muslim league high school, Empress road, Lahore, |
| Religion: | Islam |
| Profession: | Actor and Comedian |
| Awards : | 3 times Nigar Awards winner |
| Born | |
| Date: | 25th December 1940 |
| Zodiac: | Capricorn |
| Place: | Gujranwala, British Raj, now Punjab, Pakistan |
| Family | |
| Spouse: | Bilquis Khanum |
| Children: | 2 daughters 1 son |
| Parents: | Father: Chaudhary Abdul Haq; Mother: Barkat Bibi, |
| Siblings : | Brother of Muhammad Siddiq (Zarif), Munir Zarif, Majeed Zarif, Rasheed Zarif |
| Died | |
| Date: | 29 April 1976 |
| Aged: | 35 |
| Cause of death: | Cirrhosis of liver |
| Rest Place: | Bibi Pak Daman s.a Cemetrry, Lahore, Pakistan, |
| Career | |
| Occupation(s): | Actor, Comedian |
| Serial & Movies | |
| Name: | Malangi, Bharia mela, Pyar ka mausma, |
| Professional Work | |
| Years Active: | 1961-1976 |
| Famous Acts: | Heer ranjha (film) |

Munawar Zarif Biography
Munawar is a notable name of the Showbiz industry who, despite being died several years ago, is still remembered by his fans and every media personality. He was born Muhammad Munawar, but because of the early demise of his brother Zarif who was also a comedian, he introduced himself in the industry as Munawar Zarif.
Zarif enjoyed immense fame and love throughout his career, but unfortunately, life didn't give him enough chance as he died at the age of 35 due to lung issues. He was considered one of the biggest comedians and competent actors of the Showbiz industry.
Zarif Date of Birth
He was born on 25th December 1940 in Gujranwala, Pakistan.
Education of Zarif
He received his early education from Muslim league high school in Lahore.
Munawar Zarif Family
He was born in the house of a government officer. One of his brother Zarif, a comedian, died at an early age, after which Munawar entered the industry under the pseudonym 'Munawar Zarif.' His late son Faisal Munawar Zarif also did a few movies but couldn't earn love and fame like his dad.
Showbiz Career
He made his big-screen debut with the movie 'Dandian.' For a few years, he was seen in the side roles but gradually, with his hard work and talent, the tables turned down, and he was being cast for the main lead. In 1964 he gave his first superhit movie 'Hath Jori' which became the turning point of his career, and he became everyone's favorite.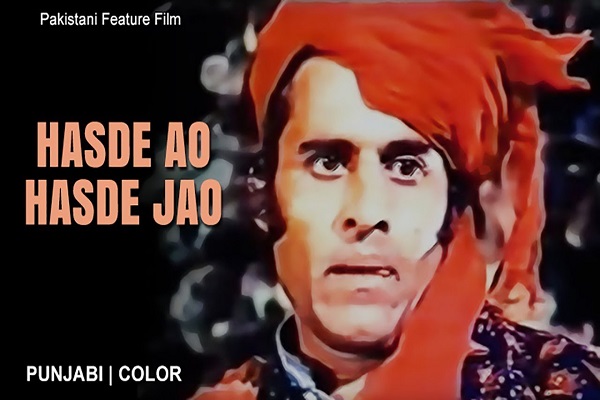 He has been seen in numerous Punjabi and Urdu movies. In the start, he emphasized comedy but later, he started doing serious roles. In a short span, he did worth praising work that is still acknowledged by people. He received his first Nigar Award for doing exceptional work in the movie 'Ishq Deewana.'
Zarif was known for his exceptional Dialogue delivery. He could give a tough competition to every big star in terms of expressions and impressive dialogue delivery. The famous sit-com featuring Nabeel, Ayesha Omar, is dedicated to him.
Munawar Zarif Movies
Dandiyan
Hath Jori
Bau Jee
Bharia Mela
Dil Aur Duniya
Heer Ranjha
Aaj Da Mehinwal
Malangi
Diya Aur Toofan
Rangeela
Naukar Wohti Da
Ziddi
Manji kithay Dhawan
Baharo Phool Barsao
Pardey Mein Rehne Do
Banarsi Thug
Chakkarbaz
Pyar Ka Musam
Khushia
Zeenat
Rangeela Aur Munawar Zrif
Pyar Ka Mausam
Hasdar Aoo Hansday jaoo
Shararat
Hukam Da Ghulam
Batameez
Sheeda Pastol
Reshma Tey Shera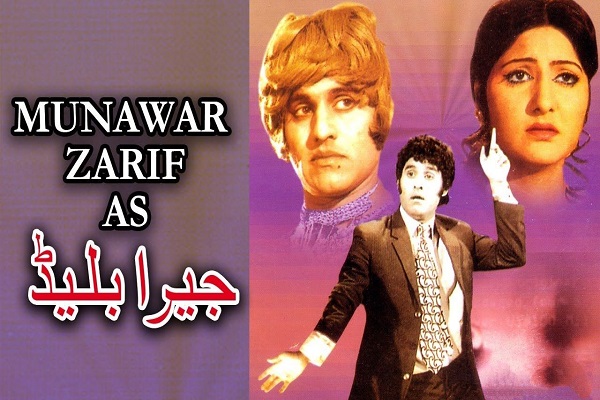 Munawar Zarif Death
On 29th April 1974, he died in Lahore due to liver issues. He couldn't enjoy fame for a longer period, yet he was always appreciated whatever work he did. He was buried in Lahore.