Muhammad Taqi Usmani is a Pakistan-based former judge and Religious Scholar. He is Shaykh-al-Hadith and Vice-President at 'Jamia Dar-ul-Uloom Karachi.' He has written more than eighty books in English, Arabic, and Urdu, including Holy Quran's translation in both Urdu and English dialects and also a six-volume commentary in the Arabic language on the 'Sahih Muslim.'
Taqi Usmani has lectured and written extensively on Islamic finance and Hadith. He chairs the Bahrain-based Shariah board of AAOIFI (Accounting & Auditing Organization for Islamic Financial Institutions). He is serving as a permanent member of the International I.F.A. (Islamic Fiqh Academy) based in Jeddah.
Moreover, he served as scholar judge of Supreme Court's Shariyat Appellate Bench from 1982-2002 in Pakistan, and from 1981-1982, he served on F.S.C. (Federal Shariyat Court). This article has all the information about him, including Muhammad Taqi Usmani Biography.
| Title | Description |
| --- | --- |
| Personal | |
| Name: | Muhammad Taqi Usmani |
| In Urdu: | مفتی محمد تقی عثمانی |
| Famous As: | Taqi Usmani |
| Denomination: | Sunni |
| Jurisprudence: | Hanafi |
| Era: | 21st-century philosophy |
| Movement: | Deobandi |
| Nationality: | Pakistani |
| Residence: | Karachi, Pakistan |
| Education: | Graduation from University of Punjab |
| Religion: | Islam |
| Position: | Vice President and Shaykh al-Hadith, Jamia Darululoom Karachi |
| Profession: | Scholar of Islamic jurisprudence |
| Books: | He wrote many books in English, Urdu as well as in Arabic |
| List of Books: | Ahkam-ul-Auraq An-Naqdiyah, Ahkam-uz-Zaba'ih, Khatm-e-Bukhari Shareef, Uloom-ul-Qur'an, The Language of the Friday Khutbah and many more |
| Website: | www.muftitaqiusmani.com |
| Notable ideas: | Evolution of Islamic economics, Islamic banking |
| Main interests: | Shari'a, Hadith, Islamic finance, Tafsir, Sufism |
| Born | |
| Date: | 5th October 1943 |
| Place: | Deoband, British India |
| Family | |
| Parents: | Maulana Muhammad Shafi |
| Siblings : | Muhammad Rafi Usmani, Muhammad Wali Razi, and Muhammad Razi Usmani |

Muhammad Taqi Usmani Biography
Taqi Usmani is a highly-educated Islamic Scholar who has received worldly education and has an excellent command over Islamic Knowledge. He is known as the Pioneer of the Islamic Banking concept. He has written several books and articles in various languages that indicate his Islamic and modern knowledge.
Taqi firmly opposes modernity and describes it as an engulfing element. In 1984 at the religious conference, he urged towards 'Ijtihad,' stating that there is not a lack of sharp minds able to interpret Sharia. He served at various leading and valuable posts in the past and is also presently serving at some prominent positions, including chairman AAOIFI, member I.F.A., and many others.
His outstanding service is to assist in declaring Ahmadis as Non-Muslims by N.A. Pakistan.
Taqi Date of Birth
He was born on 5th October 1943 in Deoband, UP, British India.
Education of Taqi
His parents started his primary education under their supervision at home. Later, he enrolled himself in Dar-ul-Uloom Karachi. For religious training, he joined the Dars-e-Nizami Curriculum in 1953. Muhammad Taqi cleared 'Fazail-e-Arbi' in 1958 with distinction and obtained his Alimiyah degree from Dar-ul-Uloom Karachi with distinction in 1959.
He did a specialization in Islamic Jurisprudence (Fiqh) in 1961 from Dar-ul-Uloom Karachi and earned the title 'Mufti.' In 1964, he earned his Bachelor's degree in Economics & Politics and an L.L.B. degree in 1967. He earned an M.A. degree in the Arabic language from P.U. in 1970.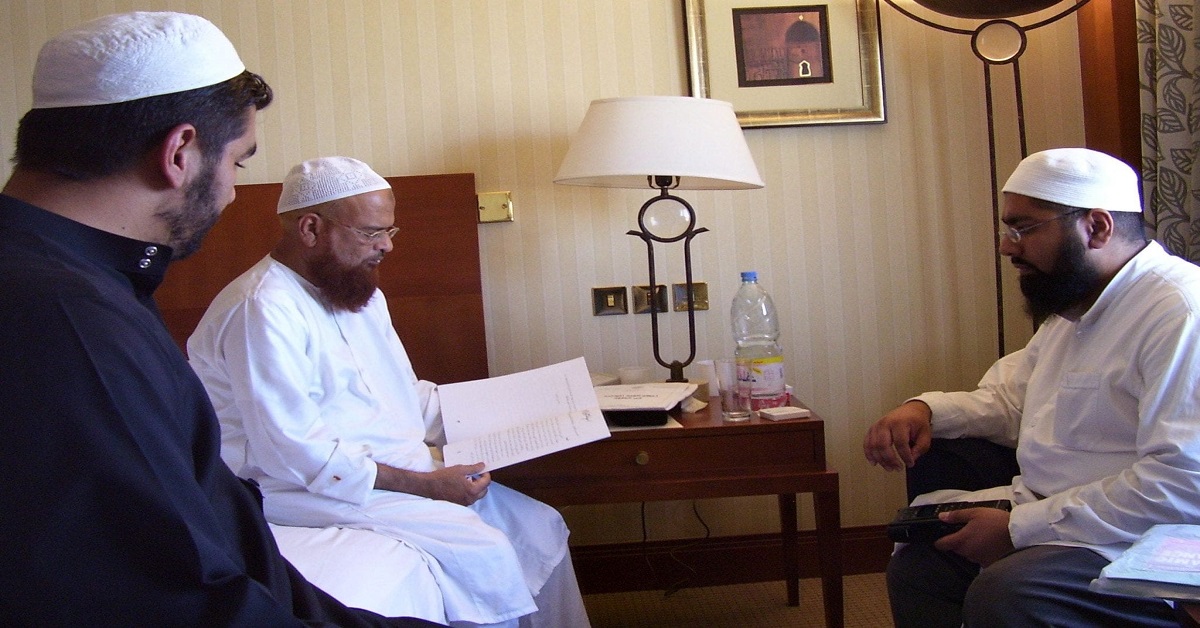 Muhammad Taqi Usmani Family
He is Mufti Shafi's 5th and youngest son, with full patronymic; his name is Mohammad Taqi ibn Mufti Mohammad Shafi ibn Sheikh Mohammad Yaseen ibn Khalifah Tehsin Ali Ibn Miyanji Imam Ali Ibn Miyanji Khair Allah ibn Miyanji Shukr Allah.
His forefathers are unknown, but they claim to descend from Othmani, the 3rd Caliph and Prophet Muhammad's companion, hence the nisba Othmani. He belongs to a generation of teachers. His ancestors owned the title 'Miyanji,' which means they were educators. His grandfather Muhammad Yaseen used to teach Farsi at Dar-ul-Uloom Deoband.
Career
As an Educator
He has obtained teaching licenses from Religious scholars Muhammad Idrees, Muhammad Shafi, Qari Muhammad Tayab, Rasheed Ahmad Ludhianvi, Zafar Ahmed, Muhammad Zakariya, Abd-al-Fattah Abu Ghuddah to teach Hadith. Currently, he is teaching Islamic Economics and 'Sahih-Al-Bukhari' at Dar-ul-Uloom Karachi.
Role in Declaration of Ahmadis as Non-Muslims
He is recognized for his Islahi Khutbat and was a prominent and leading member of scholar teams that helped to declare 'Qadianis/Ahmadis' as non-Muslims by Pakistan NA during ex-President regime Zulfiqar Bhutto in 1970. During the presidential period of Gen Zia-ul-Haq, he played an important role in preparing laws regarding Qisas, Hudood, meaning Diyya and retaliation (eye-for-eye).
Pioneer of Islamic Banking Concept
He is the 1st to present the idea of 'Islamic Banking' in Pakistan and founded Meezan Bank. He has written articles on Islamic finance & banking and books in English, Urdu, and Arabic on religious topics. His articles have been published in magazines & journals.
Present Positions
Currently, he is serving at these posts:
Vice-President & Sheikh-al-Hadith___Jamia Dar-ul-Uloom Karachi
Chairman___ AAOIFI
Permanent Member___ International I.F.A.
Member__IFA of Rabita-al-Alam-Islami
Chairman___Centre for Pakistan Islamic Economics
Chairman Shariah Board___Abu Dhabi Islamic Bank, Pakistan-Kuwait Takaful, Intl Islamic Rating Agency, and Arif Habib Investments
Member Shariah Board___Arcapita Investment Fund
Past Positions
Judge­___Pakistan's Supreme Court Shariayat Appellate Bench, Pakistan's Federal Shariyat Court
Member___Karachi University Syndicate, Board of Governors of IIUI (Intl Islamic University Islamabad), Board of Trustees of IIUI, Intl Institution of Islamic Economics
Chairman___ Islamic Economics Centre
Member of Shariah Board___ Bank Islami, Dubai Bank, A.B.C. investment Bank, Al Bakarah Jeddah Group, Robert Flemming Oasis Fund
Taqi Usmani Books
Urdu
Tauzeh Al-Quran
Uloom-ul-Quran
Inamul Bari
Khatam-e-Bukhari Shareef
Daras-e-Tirmidhi
Taqrer-e-Tirmidhi
Hazoor (Salla-Allahu-Alayhi-Wa Sallam) Ne Farmaya
Aik Hazaar Hadith
Hujiyat-e-Hadith
Deen Kiya Hei?
Asr-e-Hazir Mein Islam Kese Nafiz Ho
Namazain Sunat Key Mutabiq Parhay
Ap Zakkat Kis Tarah Adaa Karain?
Ahkaam-e-Aitikaf
Pur Noor Duaein
Asaan Nekiyan
Taqleed Ke Sharai Hesiyat
Deeni Madaaris ka Nisaab wa Nithaam
Zabet-e-wiladat
Maghribi Mumalik Key Jadid Fiqhi Masail Aur Unka Hal
Mahe Rajab Chand Galat Fehmiyoon Ka Azaala
Tarashay
Akabir Ullama-e-Deoband Kiya Th?
Irshaadat-e-Akaabir – Ifadat
Islam Main Khulaa Ke Haqeeqat
Islam Main Puray Daakhil Ho Jao
Islami Bankaari Ke Buyadaayn
Islami Bankaari
Jalsay O Jalos
Jhoot Aur Uske Murawaja Sooratain
Allah Ke Lye Jeena Marna
Andhaira Ho Raha Hei Bijli Ke Roshni Main
Olad Ke Islaah-o-Tarbiyat Waldain Ki Zimadari Hei
Azaadi-e-Niswaan Ka Faraib
Biddat – Aik Ghumraahi
Bismillah Ke Ehmiyat
Dolat-e-Quran Ke Qadar-o-Azmat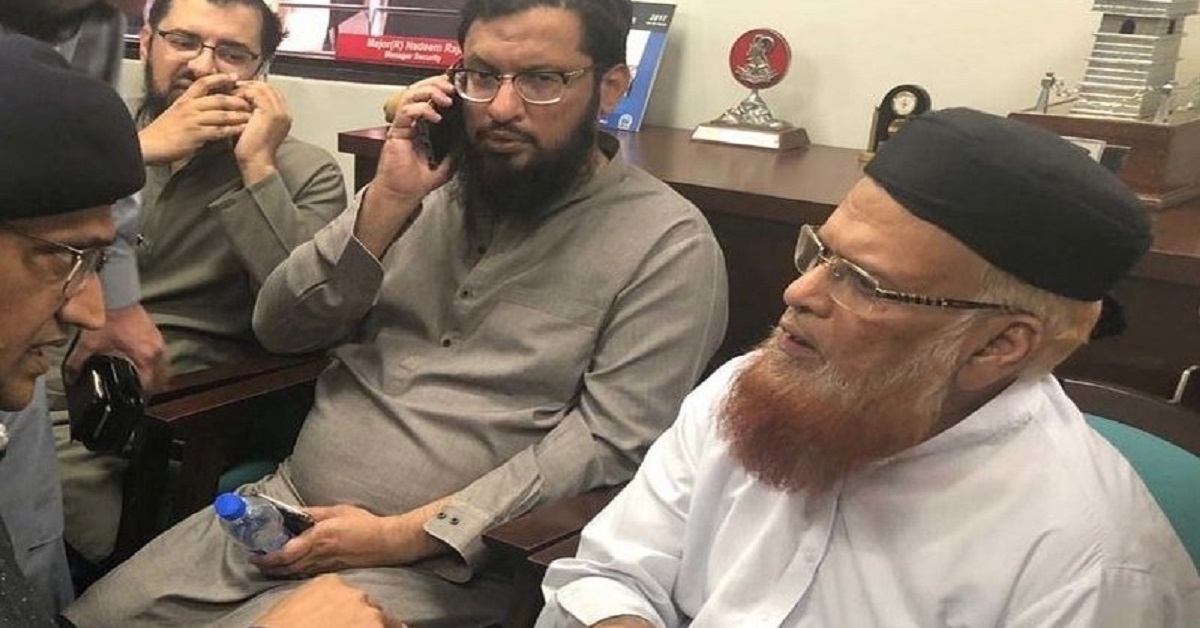 English
The Present Financial Crisis–Causes and the Remedies from the Islamic Perspective
An Introduction to Islamic Finance
Hajj – Merits, and Precepts
Meanings of Noble Quran with explanatory notes
Quran-e-Kareem (English Translation of Holy Quran)
Language of Friday Khutbahs
Islamic Months – Merits and Precepts
Contemporary Fatwa
Survived the Attack
Some unknown shooter fired on Mufti Usman and his family, which resulted in his two security guards' death. While he and his family, fortunately, remained save. CM Sindh, Murad Ali, ordered for investigation of this tragic incident.
Social Media Handles
His social media account include
https://twitter.com/muftitaqiusmani