Muhammad Musa Khan was a Pakistani national, four-star officer, and Pakistan Army's C-in-C (Commander-in-Chief). He served under the regime of President Muhammad Ayub from 1958-1966. He gained fame and public recognition when he led the Pakistani Army in 1965 after the 2nd war with India.
Soon after this war, he retired and began his political career and was appointed West Pakistan governor from 1966-1969. He also served as Baluchistan's Governor in 1985 and stayed in power until he died in 1991. This article has all the information about him, including Muhammad Musa Khan Biography.
| Title | Description |
| --- | --- |
| Personal | |
| Name: | Muhammad Musa Khan |
| In Urdu: | محمد موسی |
| Famous As: | Four-Star Rank Army General |
| Nationality: | Pakistani |
| Residence: | British Subject (1908–1947), Pakistan (1947–1991) |
| Education: | Graduate |
| Religion: | Islam |
| Profession: | Politics |
| Service/branch : | British Indian Army, Pakistan Army (1947–1976) |
| Years of service : | 1926–1966 |
| Rank : | General |
| Unit : | 4th Hazara Pioneers, FF Regiment |
| Battles/wars: | World War II,Indo-Pakistan War of 1947, Indo-Pakistan War of 1965 |
| Awards : | Hilal-i-Quaid-e-Azam,Hilal-e-Pakistan |
| Born | |
| Date: | 20th October 1908 |
| Place: | Quetta, Baluchistan, British India |
| Family | |
| Parents: | Yazdan Khan (Father) |
| Relatives: | Yazdan Khan |
| Died | |
| Date: | 12th March 1991 |
| Rest Place: | Mashhad, Razavi Khorasan, Iran |
| Career | |
| Political Party: | Independent Pakistan Muslim League (1985–91) |
| Serve As: | Leader |
| In Office | |
| Role: | Governor of West Pakistan |
| Dates: | 18 September 1966 – 20 March 1969 |
| President: | Ayub Khan |
| Preceded By: | Amir Mohammad |
| Succeeded By: | Yusuf Haroon |
| In Office 2 | |
| Role: | Governor of Balochistan |
| Dates: | 17 December 1985 – 12 March 1991 |
| President: | Ghulam Ishaq Khan, Zia-ul-Haq |
| Prime Minister: | Muhammad Junejo, Benazir Bhutto, Nawaz Sharif |
| Preceded By: | Gul Jogezai |
| Succeeded By: | Lieutenant General K. K. Afridi |

Muhammad Musa Khan Biography
Musa Khan commanded Armed forces in the 1965 Indo-Pakistan War and had all the operations' responsibilities. As an  Army Chief, he got blamed for not foreseeing an attack on the international border. He, however, was credited for counteracting the Indian assault towards Sialkot city during Chawinda Battle.
He is the writer of 'Jawaan to General' his autobiography, in which he highlights his life's experiences from a plain foot-soldier ascending to be a general. Musa Khan received prestigious awards, including Hilal-e-Quaid-e-Azam, Hilal-e-Pakistan, Hilal-e-Imtiaz, Hilal-e-Jurat, Order of the British Empire.
To honor his services, Baluchistan Gov set up a Vocational Institute GMMIC in Quetta.
Musa Date of Birth
He was born on 20th October 1908 in Quetta, British India.
Education of Musa
After the war in 1948, he completed his graduation from the CSC Quetta (Command & Staff College) and went to IDC (Imperial Defense College) in the UK before graduation.
Muhammad Musa Khan Family
Khan's family was Serdar of tribe Hazara, and was eldest son of Chieftan Serdar Yazdaan Khan.
Military Career
Services During World War-II
Having gained a commission in the Indian Military of the British Empire, he continued to serve on the United Kingdom side during World War-II. He headed to Pakistan after the partition of India and Pakistan in 1947.
Appointment As C-in-C
In 1947 he served as commander of the military brigades in the India-Pakistan war over Kashmir and finally became C-in-C after the enforcement of martial law in 1958.
Services in IMA
After completing education, he was appointed as a 'Jawan' to the British Indian Army in 1926. After being ranked as a Naik-a British Indian Military's non-commissioned officer, he joined the fourth Hazara Pioneers. In October 1935, he was recruited to in IMA Dera Doon as a cadet.
In 1935, after two years and six months of military training, he commissioned from Dera Doon IMA. He played hockey and regarded as a great sportsman.
Appointment as Platoon Leader
In 1936, he was appointed as a Platoon leader to the sixth Royal Battalion of thirteenth Rifles (Frontier Force) and watched actions in the fierce Waziristan operation from 1936-1938.
He participated expertly during Second World War on the UK side and served admirably in North-African Crusade and Burma Crusade as part of the British Army's Norfolk Regiment.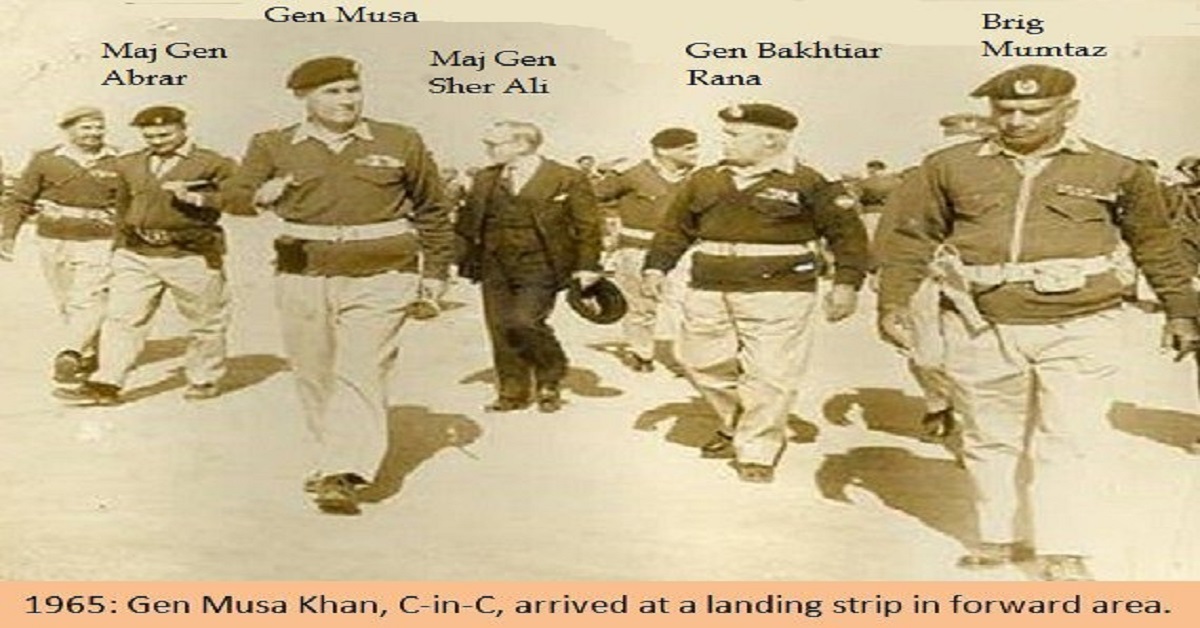 Member of British Empire (MBE)
In 1942, his admirable actions for bravery earned him recognition and appointed a member of the 'British Empire' for "distinguished and gallant Work in the Middle East." In 1945, he rose to 'substantive captain' and 'substantive major' in 1946 and served with 'Machine Gun Battalion' thirteenth Rifles (Frontier Force) in October 1942.
Name in 1st Batch of the Cadets.
During his tenure at IMA, he designated as a member of the cadets' 1st batch. Named "The Pioneers," his batch also raised Sam Maneckshaw and Smith Dun, India, and Burma's future military leaders, respectively.
Joining in Pak Army
After British India's partition that preceded Pakistan's formation in 1947, he decided to opt for Pakistan and became part of the Pak Army as a military officer.
Commander of Infantry Brigade
In 1947, as a Brigadier, he commanded the Sialkot-based brigaded, i.e., one-hundred and third Infantry Brigade, in Kashmir, and acted as commander of the military forces in the 1st war with 'India.'  In 1948, he became commander of the fifty-two Infantry Brigade in Quetta.
Commanding Assignments
In the 1950s, his commanding responsibilities included his position as commandant of the EPR (East Pakistan Rifles), and in 1951 he also served as General Officer Commanding (GOC) of the fourteenth Infantry Division in Dacca, East Pakistan.
In 1952, his last military task included GOC of the Eighth Infantry Division in Quetta before being posted at GHQ.
Services as Chief of General Staff
Khan served as CGS in 1957  and then soon C-in-C in the rank of Lt Gen at the GHQ Army.
Promotion to C-in-C
His career advanced successfully in the armed forces, and got promoted to C-in-C rank in 1958. He got promoted to four-star rank, but this promotion became controversial in Pakistan, as many said his promotion centered on 'dependability instead of merit.'
In 1958, he was promoted to 'four-star general' and designated C-in-C with Ayub Khan and promoted himself as 'Field Marshal.' Ayub Khan entrusted military affairs to Gen Musa when leading civic govt.
President of  Hockey Federation
In 1960, he got appointed as President of the Hockey Federation of Pakistan; he stayed in office until his retirement in 1966. During his term as President, the Hockey squad won 1st gold medal against the Hockey Team of India in the Summer Olympics 1960 played in Rome.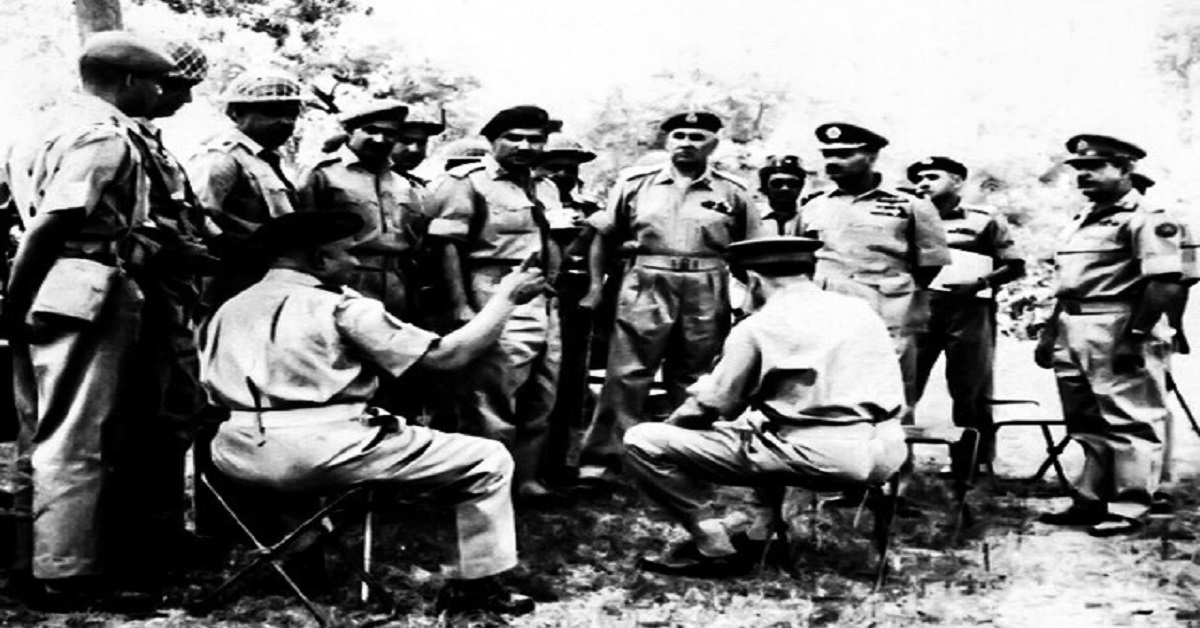 War of 1965
In 1964, he became fully aware of Operation Gibraltar, examined by the ministry of foreign affairs headed by foreign affairs minister Zulfiqar Ali Bhutto and expressed his views against this operation because there was no connection between the conventional backup and covert activities.
President Ayub fully supported him in his views, but the war started in 1965. He didn't order the armed forces without President Ayub's confirmation, despite foreign minister Bhutto's urging. After heading of  Indian Armed Forces to Rann of Kutch, he ordered Pakistan Army GHQ  to respond to 'Indian forces' by moving the twelfth Division.
After examining the aerial view of that area and receiving instructions from President to make way for Maj Gen Yahya Khan, he controversially relieved GOC Major Gen Akhtar Husain. He handed over control of the twelfth Division to Maj Gen Yahya Khan, resulting in significant time delays in military movements and subsequent operation failure.
Justification of Failure
About this failure, he justified his acts on the basis that he hadn't time to choose a commander or a team despite the power granted to him. He commanded and led the Pak Army in the Battle of Chawinda (largest tank battle) that won him national recognition.
His action plan, built on the classic trench method backed by airpower, artillery, and armor, successfully prevented the Indian Army's entrance. Still, politically, it was unsuccessful because Pakistan was a part of the Soviet Union's peace treaty in 1965.
Political Career
Appointment as Governor West Pakistan
In 1966 at his retirement, he was a popular and famed military personality. It led Ayub Khan to designate him as West Pakistan's Governor. The people of West Pakistan warmly welcomed him. In 1967 he held the post of West Pakistan's Governor. He remained at this post until his resignation on 2nd March 1969.
Joined National Politics
Later he stayed in Karachi from 1969-1984 and kept receiving his military pension. In 1985 he actively joined national politics on a platform of PML led by PM Junejo.
Appointment as Governor Baluchistan
He got elected as Baluchistan Governor by then-President Zia-ul-Haq in the general election 1985.
Controversial Act of Dissolving Provincial Assembly
In the 1988 general elections, he dissolved Pakistan Provincial Assembly on the advice of CM Zafar Ullah Jamali. However, the Baluchistan HC restored the assembly due to the public's condemnation of the Governor's action. '
Muhammad Musa Khan Death
He died during his office hours on 12th March 1991, and according to his desire, his family buried him in Meshad, Razavi Khorasan Province of Iran. In Khan's honor, Baluchistan Gov set up a vocational school, GMMIC (General Muhammad Musa Inter-College), in 1987 in Quetta.
Musa Khan Books
About the 1965 war with India, he gave his opinions and witness statements in two books Pakistan Army's military history:  1st was 'My Version' and 2nd was 'Jawan to General.'