Allama Muhammad Hanif Qureshi is the founder of SHABAB-E-ISLAMI PAKISTAN.Allama Muhammad Hanif Qureshi is the emerging Star of Ahelesunnat Waljamat.He is well educated person. Nowadays, he is Mudarris in Jamia Rizvia Zia-ul-Uloom Rawalpindi.
    
| Title | Description |
| --- | --- |
| Personal | |
| Name: | Mufti Hanif Qureshi |
| In Urdu: | مفتی حنیف قریشی |
| Famous As: | Religious Scholar |
| Titles: | Qatai Najdiyat, Shamsher-E-Ala Hazrat, Kanz-Ud-Dalail, Shere-Ahlesunnat |
| Nationality: | Pakistani |
| Residence: | Rawalpindi |
| Religion: | Islam |
| Profession: | Leader Shabab-e Islami Pakistan |
| Website: | https://www.facebook.com/pg/muftihanifqureshii/ |
| Email: | http://www.shababeislami.net |
| Phone#: | 0333 5506335 |
| Gmail: | qureshi995@gmail.com |
| Family | |
| Children: | Asim Qureshi, Dawood Qureshi, Ghufaran Qureshi, Zahid Qureshi, Qasim Qureshi |
| Parents: | M. Nazeer qureshi |
| Siblings : | Rafeeq Qureshi, Shafiq Qureshi |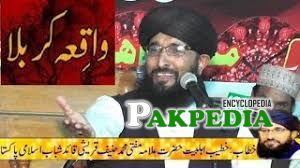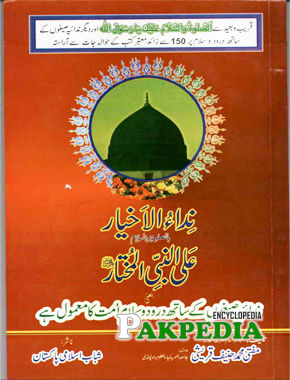 Biography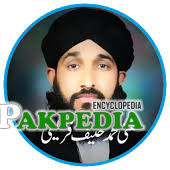 Mufti Haneef also known as  Hanif Qureshi belongs to Brailvi Sunni sect of Muslims. He is a well known and well reputed scholar among Muslim community. He is famous for his reasoning( Munazira) with fellow sects on various disputed topics. 
Family
Mufti Haneef Qureshi is the resident of Rawalpindi. He is the son of Muhammad Nazir Qureshi. He has two brothers named Rafiq Qureshi and Shafiq Qureshi. Mufti Hanif is married and blessed with five sons. Names of his sons are: Zahid Qureshi, Ghufaran Qureshi, Dawood Qureshi, Asim Quresi, Qasim Qureshi. [1] family
Career
Mufti Hanif Qureshi lead the foundation of an islamic organization named Shaba-e Islami Pakistan. He is a preacher and Mudarris by profession. He used to teach Islamic education at Jamia Rizvia Zia-ul Uloom in Rawalpindi. He also attended Mahafils and Milads all over Pakistan and gave lectures and speeches. [2] career
Ratiocination

A historical fablan was conducted in Rawalpindi between Mufti Haneef Qureshi and an Ahl-e Hadees scholar named Professor doctor Talib-ur Rehman where the two confronted each other with their logics on topics which have been sustained as apple of discard between two sects. In this ratiocination, Mufti Hanif Qureshi was rendered as winner and he convinced the opponents on many points through references from both Qur'an and Ahadees-e Rasool SAW. This Fablan is summed up in a book titled " Rooyedad Manazira- Gustakh Kon?" by Syed Imtiaz Hussain Shah Kazmi. [3] ratiocination 
Controversy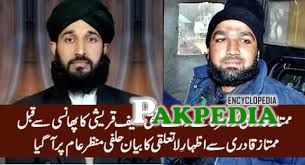 Mufti Hanif Qureshi was allegedly blamed to instigate Mumtaz Qadri(late) to murder ex governor Punjab Salman Taseer (late). Due to this, Mufti Hanif submitted an Affidavit to the court before Mumtaz Qadri got hanged. In the submitted Affidavit, he testified that he is a Muslim who have firm belief on Khatm-e Nabuwwat saw. he also confessed that he had no relationships with Mumtaz Qadri. [4] controversy  
Open challenge to Dr Zakir Naik
Mufti Hanif Qureshi Challenged Dr Zakir Naik for reasoning (Munazira) on any news/TV channel. He said about Zakir Naik has many misconceptions about Islamic views so that's why i want to do reasoning (Munazira) with Zakir Naik and want to clarify with Hadees and Quran Verses. Mufti Hanif Qureshi announce about challenge with Dr Zakir on BOL News Ramadan transmission.