Akbar Bugti was the journalist and Tumandar of the Dera Bugti. He was born on 12 July 1927 in Barkhan, Tumandaer Baluchistan. His father Nawab Mehrab Khan Bugti was the Tumandar of the Qabila, after his death Akbar Bugti declared as Tumandar of the Dera Bugti. He was the 19th leader of his Qabila. Bugti served as a Minister of the state for interior & Governor of Balochistan Province.
| Title | Description |
| --- | --- |
| Personal | |
| Name: | Akbar Bugti |
| In Urdu : | اکبر بگٹی |
| Native Name : | Nawab Akbar Shahbaz Khan Bugti |
| In Urdu : | نواب اکبر شہباز بُگٹی |
| Famous As: | Politician |
| Nationality: | Pakistani |
| Residence: | Dera Bugti, Balochistan |
| Education: | Karachi Grammar School and Aitchison College and University of Oxford |
| Religion: | Islam |
| Profession: | Tumandar of Bugti Tribe, politician |
| Height: | 6 ft (1.8 m) |
| Weight: | 70 kg |
| Maritial Status: | Married |
| Zodiac: | Cancer |
| Born | |
| Date: | 12 July 1927 |
| Place: | Barkhan, Balochistan |
| Family | |
| Ethnicity: | Balochi |
| Children: | Brahumdagh Bugti, Talal Akbar Bugti |
| Siblings : | Mir Ahmed Nawaz Khan Bugti |
| Died | |
| Date: | 26 August 2006 |
| Age : | 79 years |
| Rest Place: | Kohlu, Balochistan |
| Career | |
| Political Party: | Jamhoori Watan Party |
| Serve As: | 4th Governor of Balochistan |
| Time Period : | 15 February 1973 – 3 January 1974 |
| Preceded by : | Ghaus Bakhsh Bizenjo |
| Succeeded by : | Ahmad Yar Khan |
| In Office | |
| Role: | 6th Chief Minister of Balochistan |
| Dates: | 4 February 1989 – 6 August 1990 |
| Preceded By: | Jam Ghulam Qadir Khan |
| Succeeded By: | Taj Muhammad Jamali |
| In Office 2 | |
| Role: | 19th Tumandar of the Bugti Tribe |
| Preceded By: | Nawab Mehrab Khan Bugti |
| Succeeded By: | Nawab Mir Aali Saleem Akbar Khan Bugti |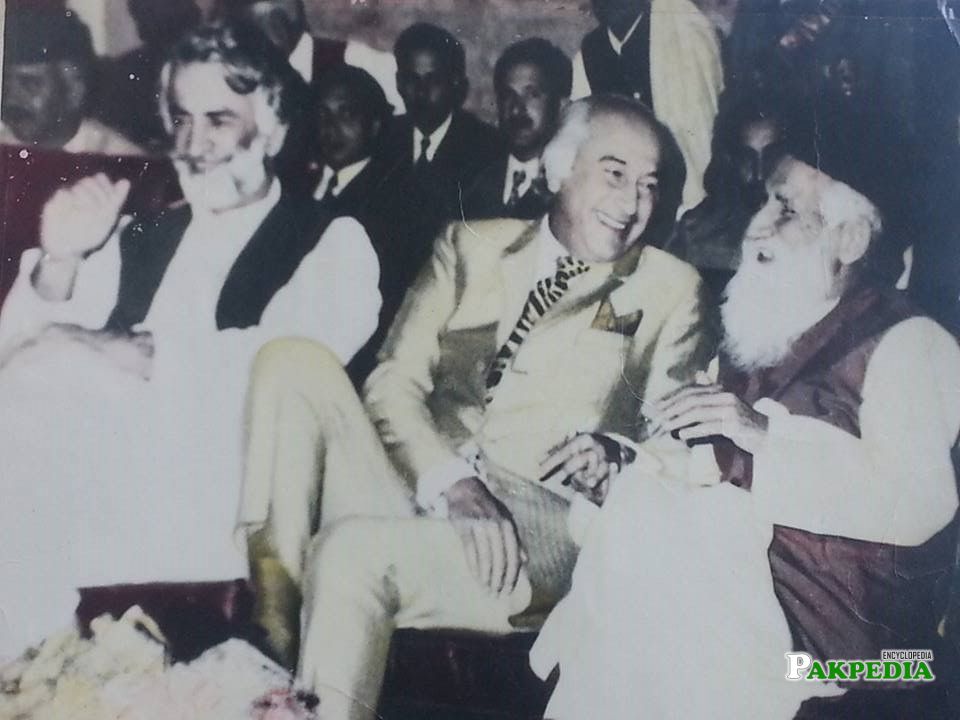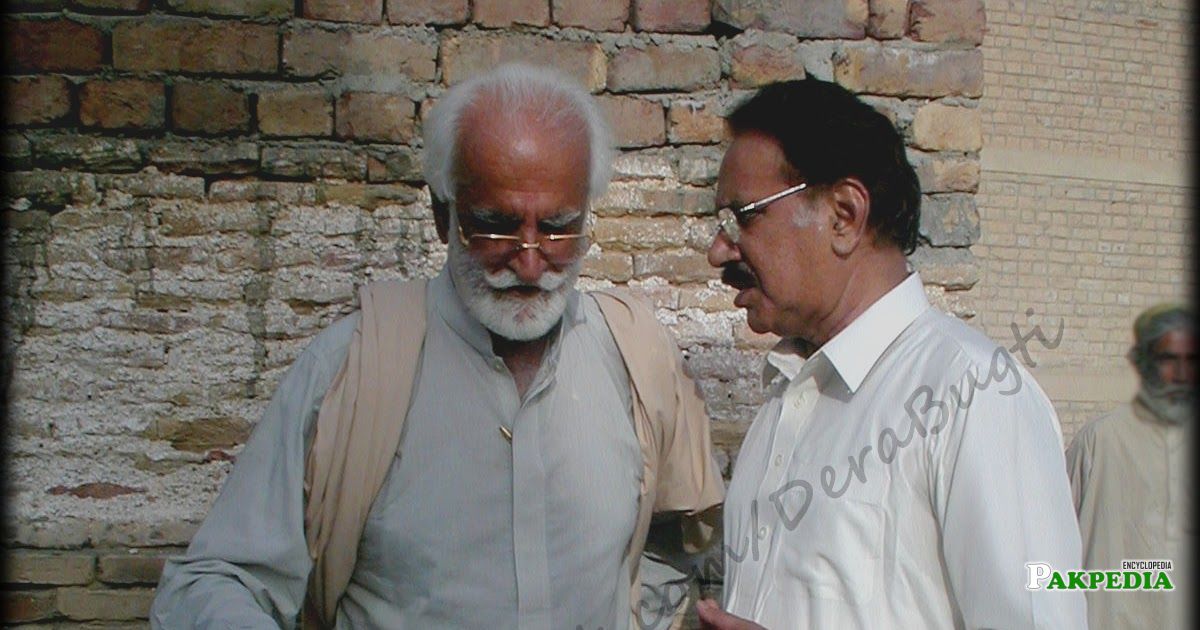 Profile
Mini Bio
On July 12th 1927 Akbar Bugti was born in Barkhan, Balochistan at the home of  Nawab Behram Khan Bugti. Since childhood, Akbar Bugti was destined to be a great and brave man.  He eagerly perused education and was dedicated to his studies, In addition to his early education at Aitcheson College, Lahore.  Akbar Khan Bugti also attended Oxford University in London England.  After the death of his father in 1939, the thirteen year old Akbar Khan Bugti was appointed as chief of his tribe.[1] Mini Bio –  Mini Bio 
Career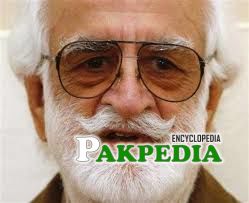 Early Career
Nawab Akbar Khan Bugti went on to pay an important role in Balochistan politics.  He began his political career when elected in a by-election to the National Assembly of Pakistan in 1958, serving as Interior Minister of State.  In October of the same year President Iskandar Mirza declared martial law and dismissed the cabinet.  In the early 1960's Akbar Khan Bugti supported the National Awami Party candidate for the National Assembly from Quetta division and he was elected with great number of votes.  The defeated Field Marshal Ayub Khan was offended by the young Khan's public endorsement of his political opponents and ordered to jail Akbar.  Akbar Khan Bugti remained imprisoned until his release in the mid 1960's after a lengthy hunger strike.
Joined National Awami Party
His political career started in 1960 when he joined National Awami Party. But he couldn't participate in the 1970 elections because of a case of murder filed against him. Due to some differences, Bugti left NAP and supported Bhutto. He met Bhutto in Masco and accepted his offer for the post of Governor of Baluchistan. Nawab Bugti, however, demanded non-interference of the central government in the provincial politics. He held that office for only eight months and then he went to London. After a long absence from politics, he participated in the 1988 elections on the ticket of BNM and became Chief Minister. Once again he held that position for a short period.[2] Joined National Awami Party 
As a Governor of Balochistan
In the early 1970's the Federal Government appointed Nawab Akbar Khan Bugti as Governor of Balochistan.  Soon after Akbar Khan Bugti was appointed Governor the Pakistani military began a ruthless crack down in Balochistan.  When the Federal Government refused to cease military aggression towards Baloch citizens, Nawab Akbar Khan Bugti resigned his post as Governor.
Jamhuri Watan Party
In 1990 he decided to establish his own political party 'Jamhuri Watan Party'. Many members of BNM joined JWP under the influence of Nawab Bugti. Three times he was elected as the member of the National Assembly. In 1992, Bugti's young son was killed and as a result Bugti left all political activities and came back to his native place 'Dera Bugti'.
Sui Gas Agreement
There are a number of installations of Sui Gas in Sui and an agreement had been made between the local people and the government in 1953. But somehow or other this agreement was not implemented, so the local people have lot of grievances against the Central Government. In the years 2000 the previous agreement came to an end and the establishment wanted to have a new agreement. But Bugti pointed out that government had not fulfilled the previous agreement. He demanded that the local people of Dera Bugti should be given better jobs in these gas companies and the local young engineers who want to serve in these companies should be given priority. Nawab Bugti is also against the establishment of new cantonments in areas like Dera Bugti, Sui etc. He is of the view that development of an area doesn't depend on the establishment of cantonments. If the government is really serious to develop an area, it can do it even without a cantonment there. The government should take provincial government and the local people in to confidence before taking vital decisions.
Balochistan National Alliance
In 1988 Akbar Khan Bugti joined the Balochistan National Alliance and was soon thereafter elected as Chief Minister.  He soon resigned from the position after the provincial assembly was dissolved in 1990 by Gen. Muhammad Musa Khan.  Several years later, Nawab Akbar Khan Bugti formed a new political party, the Jamhoori Watan Party (JWP).  The JWP was wildly popular in Balochistan  and  Akbar Khan Bugti was elected to the new provincial assembly.  Three years later Akbar was elected to the National Assembly of Pakistan, representing JWP in the Parliament.  In 1997 Akbar Khan Bugti was re-elected to the National Assembly.
Death
"Nawab Akbar Khan Bugti was killed in the operation along with some family members," federal minister for information Mohammad[3] Death –  Death 
Ali Durrani confirmed to the media.
"Yes, I confirm the death of Nawab sahib in the operation," Senator Agha Shahid Bugti, son-in-law of Nawab Bugti, confirmed to Dawn late Saturday night, adding that he had no information about other causalities.