Akbar Bugti was a great Pakistani politician who operated as the state Minister of affairs and Governor of Balochistan from 1973 till 1974. At the Feroze khan noon's Cabinet, he worked as the minister of the state of Defense.
He was always against the education program in his area. Akbar died in 2006 after being killed. After his death, the investigation was conducted for many years. This article has all the information about him, including Akbar Bugti Biography.
| Title | Description |
| --- | --- |
| Personal | |
| Name: | Akbar Bugti |
| In Urdu : | اکبر بگٹی |
| Native Name : | Nawab Akbar Shahbaz Khan Bugti |
| In Urdu : | نواب اکبر شہباز بُگٹی |
| Famous As: | Politician |
| Nationality: | Pakistani |
| Residence: | Dera Bugti, Balochistan |
| Education: | Karachi Grammar School and Aitchison College |
| Religion: | Islam |
| Profession: | Tumandar of Bugti Tribe, politician |
| | |
| | |
| Maritial Status: | Married |
| Zodiac: | Cancer |
| Born | |
| Date: | 12th July 1927 |
| Place: | Barkhan, Balochistan |
| Family | |
| Ethnicity: | Balochi |
| Children: | Brahumdagh Bugti, Talal Akbar Bugti |
| Siblings : | Mir Ahmed Nawaz Khan Bugti |
| Died | |
| Date: | 26 August 2006 |
| Age : | 79 years |
| Rest Place: | Kohlu, Balochistan |
| Career | |
| Political Party: | Jamhoori Watan Party |
| Serve As: | 4th Governor of Balochistan |
| Time Period : | 15 February 1973 – 3 January 1974 |
| Preceded by : | Ghaus Bakhsh Bizenjo |
| Succeeded by : | Ahmad Yar Khan |
| In Office | |
| Role: | 6th Chief Minister of Balochistan |
| Dates: | 4 February 1989 – 6 August 1990 |
| Preceded By: | Jam Ghulam Qadir Khan |
| Succeeded By: | Taj Muhammad Jamali |
| In Office 2 | |
| Role: | 19th Tumandar of the Bugti Tribe |
| Preceded By: | Nawab Mehrab Khan Bugti |
| Succeeded By: | Nawab Mir Aali Saleem Akbar Khan Bugti |

Akbar Bugti Biography
Akbar was a senior Pakistani politician who served as the head of the Bugti Tribe till his death. He was a genuine person who did a lot of struggle for the people of his province. Akbar kept the Bugti tribe united and maintained the Baloch code. He tried to connect Baloch nationalist parties in his life.
During his political tenure, he functioned as a State Minister for Defence and Interior. He was named as one of the cruel leaders by some people.
Akbar Date of birth
He was born in Barkhan, Baluchistan on 12 July 1927.
Akbar Bugti Family
His father, Nawab Behram Khan Bugti, was the chief of the Bugti tribe. His grandfather, Shahbaz khan Bugti was a great man who married 3 women and had seven daughters and six sons. From his first wife, he had 4 sons named Nawab Saleem Bugti, Salal Bugti, and Talal Rehan. No one is alive now.
From Akbar second and third wife his sons Shahzwar Bugti, and Jamil Bugti both are alive while he had five daughters from the first wife named late Durr-e-Shahwar, late Nazli, Nilofer, Dreen, and Durdana.
From his second wife, he had 2 daughters named Shahnaz marri, married to Humayon marri, and Farah Naz Bugti, who is the wife of Bivragh Bugti. He has nine grandchildren: Mir Shahzain President of J.W.P., Mir Gohram and Mir Chakar (sons of Talal Bugti), Shaheed Nawabzada Taleh Bugti, Nawab Mohammad Mir Aali Bugti (the current chief of Bugti Tribe), Mir Brahamdagh, and Mohammad Mir Kohmir Bugti.
Education of Akbar
From Childhood, he was very much dedicated to his studies. He received his primary education from Karachi Grammer school and  Aitcheson College, Lahore. He also studied at Oxford University in London, England.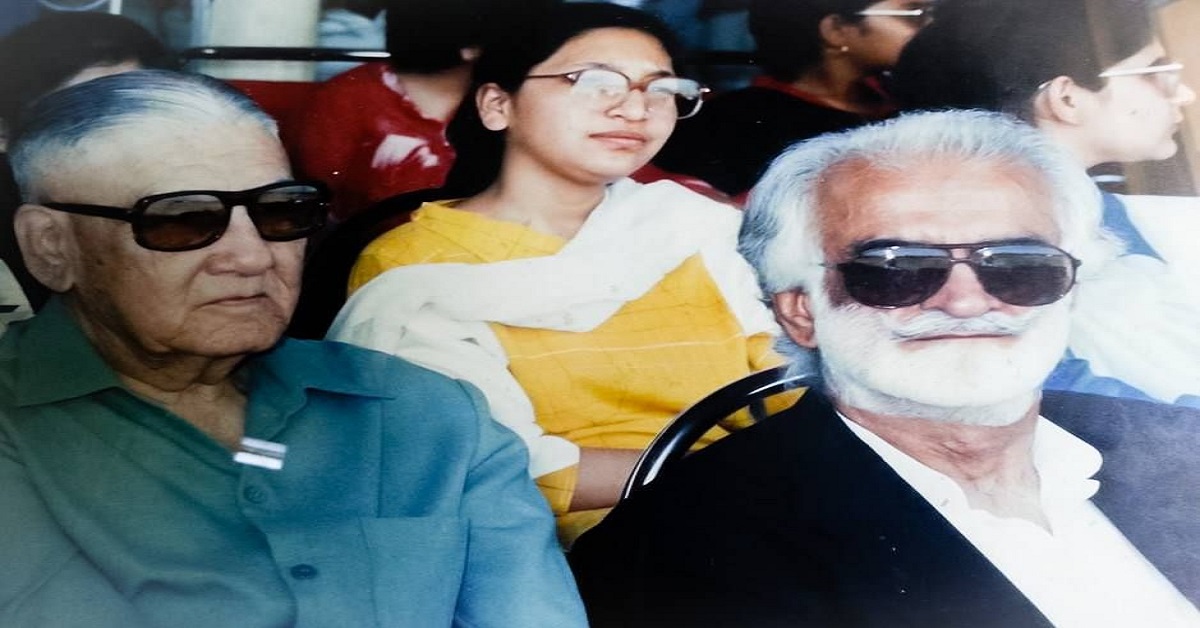 Political Career
Initial Career
He joined his tribe as chief after his father died in 1939. In 1958 he got elected as a member of the National Assembly of Pakistan served as the Interior Minister of Pakistan. In the same year, President Iskandar Mirza announced Martial Law and dismissed the Cabinet.
The defeated Field Marshal Ayub Khan was offended by the Akbar Bugti public endorsement. Akbar was sent to jail and was set free in the mid of 1960.
National Awami Party
In 1960, he joined the National Awami Party and was unable to participate in 1970 due to a murder case against him. Due to some reason, he resigns from N.A.P. He decided to support Bhutto and accepted his offer, and became the Governor of Balochistan province.
He demanded there should be no interference of the central government in Provincial politics. After some time, the Pakistan Military tried to create problems for him. After serving for eight months as a Governor of Balochistan, he resigned from his position and went to London.
Return to Pakistan
After returning to Pakistan, he participated in the 1988 election and got elected as the Chief Minister as the Baluchistan National Alliance candidate. He soon resigned from this position after Gen. Muhammad Musa Khan dissolved the provincial assembly in 1990.
Jamuri Watan Party
In 1990 he established the party known as Jamuri Watan Party and many people of B.M.N. joined him. For the third time, he was elected as a member of the National Assembly of Pakistan. After his son Salal Bugti died, he left all his political activities and returned to his hometown, "Dera Bugti."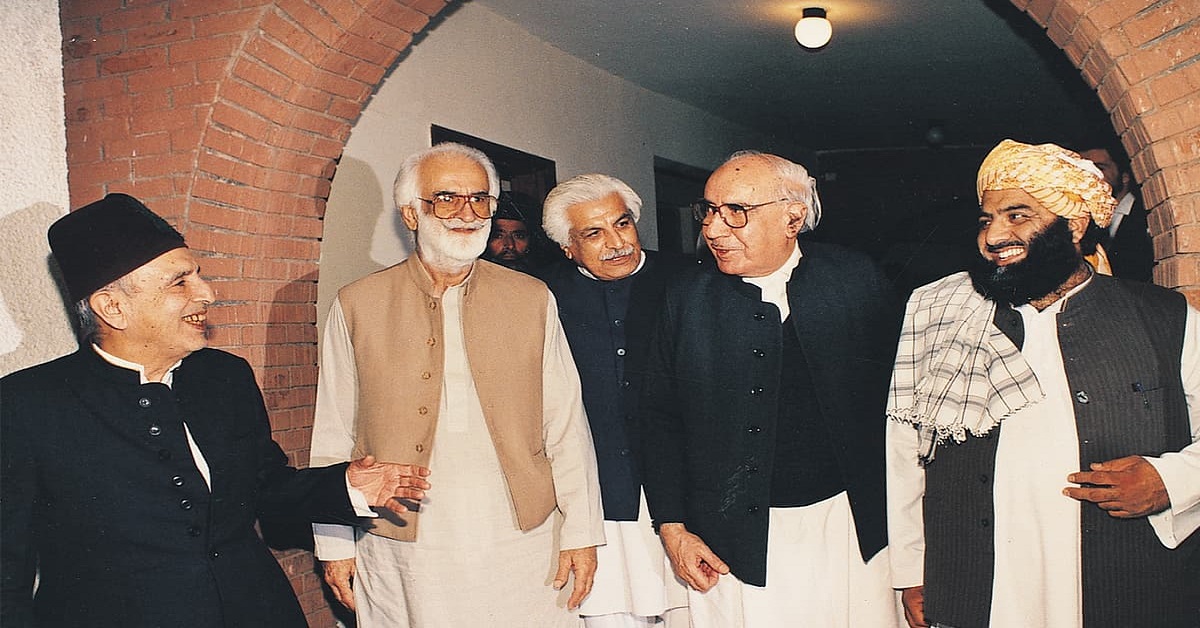 Sui Gas Agreement
In 1953, the Sui gas agreement was signed between the government and people, but this agreement was not implemented. The local people had a lot of complaints against the Central government. In 2002 again a new agreement was signed. Bugti pointed out that the previous contract was not fulfilled.
He wanted the government to give jobs to local people in Sui gas. Akbar was against the set up of new Cantonment in areas like Dera Bugti. The government should restore the confidence of local people and the provincial government by taking vital action.
Akbar Bugti Death
On 26 August 2006, Nawab Bugti died when a cave falls into pieces in Kohlu. He was buried in Dera bugti and placed his grave next to his son and brother. Akbar was killed along with 21 soldiers and 60 militants. The cave collapsed due to cross firing between soldiers and militants.
Aftermaths
According to the family member and Bugti tribe, his dead body buried in Dera Bugti is not Akbar's body. The Chairman of the Baloch Youth Council said that Balach Marri ( head of the Baluchistan Liberation Army) was behind his murder.
Abdul Qayyum Khan Jatoi, a Pakistan minister, on 26th September 2010 blamed the army for killing Akbar Bugti. Later Jatoi resigned from his party.
Investigation
In 2012, a Pakistani anti-terrorism court ordered to arrest Pervez Musharraf and other high-rank officials including PM Shaukat Aziz, Interior Minister Aftab Ahmad Sherpao, Owais Ahmed Ghani who is the Governor of Balochistan.
Moreover, Jam Mohammad Yousaf who served as CM of Balochistan, Shoaib Nosherwani who worked as Provincial home Minister, and Abdul Samad Lasi who functioned as a Deputy Commissioner for being involved in the murder of Akbar Bugti. On 13 June 2013, Musharraf was arrested from Balochistan by a police team.