Mufti Abdul Qavi is an Islamic Scholar and belongs to Multan, Pakistan. In 2013 he stepped into politics by joining PTI-Pakistan Tehreek-e-Insaaf, but later, he got expelled from this party. He has also served as President of PTI's religious affairs.
He remained into different controversies throughout his career, and still, he is known as the most significant controversial figure. This article has all the information about him, including Mufti Abdul Qavi Biography.
| Title | Description |
| --- | --- |
| Personal | |
| Name: | Mufti Abdul Qavi |
| Native Name : | Atif Amin Ch |
| In Urdu : | مفتی عبدالقوی |
| Famous As: | Religious Scholar |
| Nationality: | Pakistan |
| Residence: | Multan, Punjab, Pakistan |
| Religion: | Islam |
| Profession: | Religious Scholar & Politician |
| Old Controversies: | criticized Veena Malik for her boldness and relation with Ashmit Patel Indian reality show Bigg Boss |
| In 2013: | Joined the Pakistan Tehreek-e-Insaf (PTI) |
| Role in (PTI): | Former president of religious affairs of the Pakistan Tehreek-e-Insaf party in Punjab |
| Member: | Former member of Ruet-e-hilal committee |
| Nominated: | Model Qandeel Baloch's murder case |
| Nominated By: | First Information Report (FIR) |
| Case investigated by: | Police of Multan |
| Affiliation(s): | Others |
| Citizenship: | Pakistani |
| Suffering: | Chest pain |
| Was admitted: | Multan Institute of Cardiology |
| Fatwas of Mufti: | Sexual relationships with unmarried women Halal |

Mufti Abdul Qavi Biography
Some people have controversies in their fate, or else they love to be controversial figures. Mufti Qavi is one such personality who frequently remains part of the news and social media. Though he is an Islamic scholar, his leaked videos and pictures are a question mark on his title of 'Mufti.'
The 1st controversial act that removed him from Imran Khan's political party PTI was the leaked pictures with bold model Qandeel Baloch. These pictures caused a storm on media, and PTI terminated his party membership. Despite exclusion from PTI and the moon sighting committee, he didn't stop his controversial acts and kept becoming part of social and news media.
His remarks about the permissibility of alcohol also sparked the Pakistanis. Later, her pictures with Hareem Shah entertained and urged the active social media users to pass humorous comments.
Controversies
Exclusion from PTI
He allowed model Qandeel Baloch to take pictures with him; these selfies circulated the social and news media and sparked a wave of anger and curiosity in Pakistani people. 1st interaction of Qandeel and Mufti was at a TV program, and Qawi invited Qandeel to guide her in religious matters.
She then visited his house to meet him personally. Then she uploaded a controversial video in which she was sitting close to him, keeping her arm over Mufti's shoulders and blamed that he smokes during Ramazan. This video became viral and took media into the storm, and he lost his leading position at Pakistan Tehreek-e-Insaf.
Exclusion from Moon Sighting Committee
His controversial meeting with Model Qandeel led to his suspension from the moon-sighting committee.
FIR Against Qavi
After Qandeel's murder, her father reported an FIR against him; Multan Police investigated this case. However, he has been released from this case.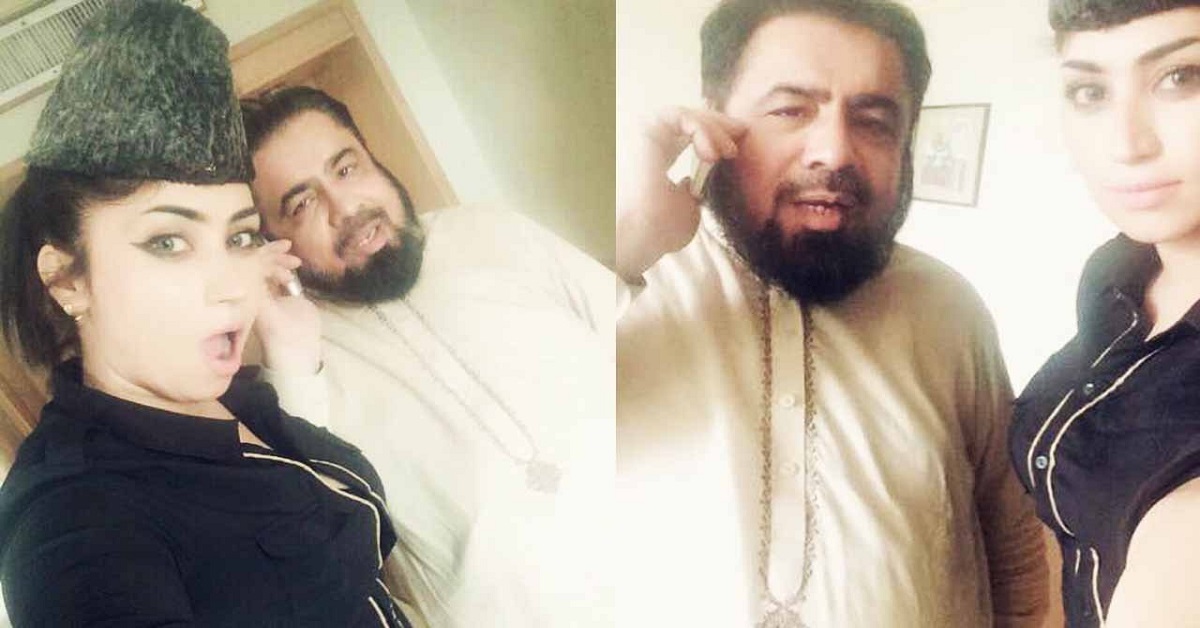 Alcohol Controversy
In an interview, he was asked to give his opinion on Fatwa issued by Saudi Arabia's scholars that beverages with forty percent or less alcohol are permissible. He responded that as alcohol is produced from minerals like spirits and petrochemicals, alcohol is halal.
He further said that Haram things are not impure as perfumes contain alcohol, and when we spray it on clothes, it doesn't make our clothes unclean. Mufti Sahab stated that it's preferable to use scents without alcohol, but its use doesn't make clothes unclean if any perfume has alcohol.
Controversy regarding Dance with a Woman
Another controversial video circulated in 2020 in which he had been seen dancing with a Korean lady. But he denied this video and stated it's an edited and fake video made in reaction to his statement about Narendra Modi for killing and torturing innocent Kashmiris.
He added that the person dancing in the video is wearing tight Kameez while he never dresses up in this way. He called it an effort to defame Islam and Pakistan.
Leaked Pictures with Hareem Shah
Hareem is a tik toker and loves to make herself a controversial figure; she raised another controversy by taking and uploading pictures with Mufti. These pictures activated social media users and started filling comment sections. Some users called it Baghi-2, and some compared it to Qandeel's story and end.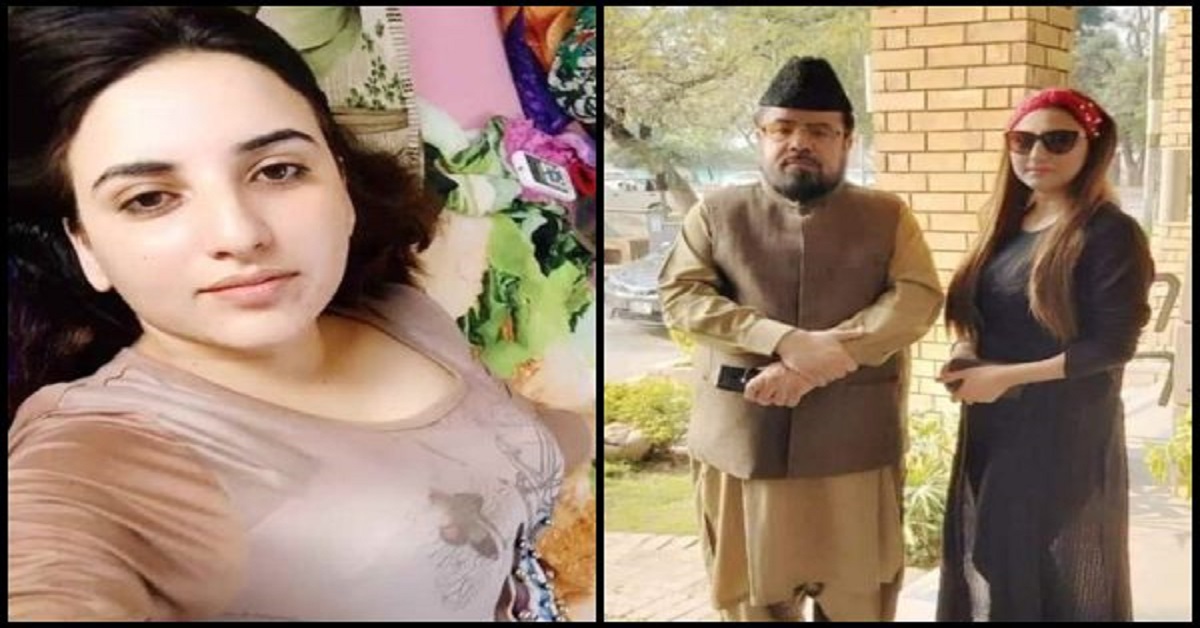 Social Media Handles
His social media account include
https://twitter.com/mufti_qavi