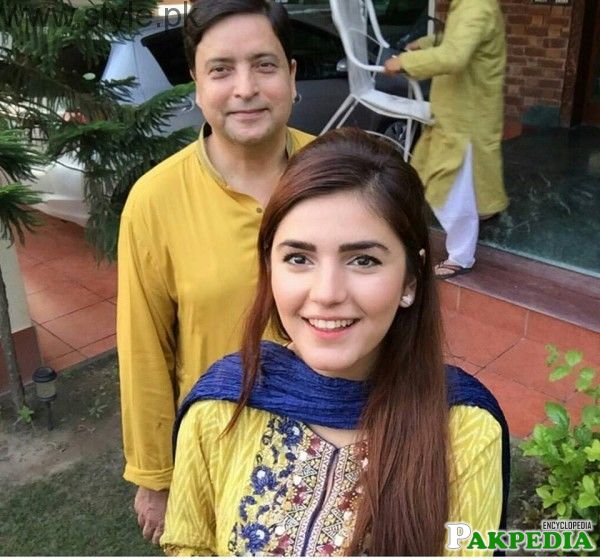 Momina Mustehsan with Father
Momina Mustehsan all set to ''Mirchi Ko Sprite Kar'' - Entertainment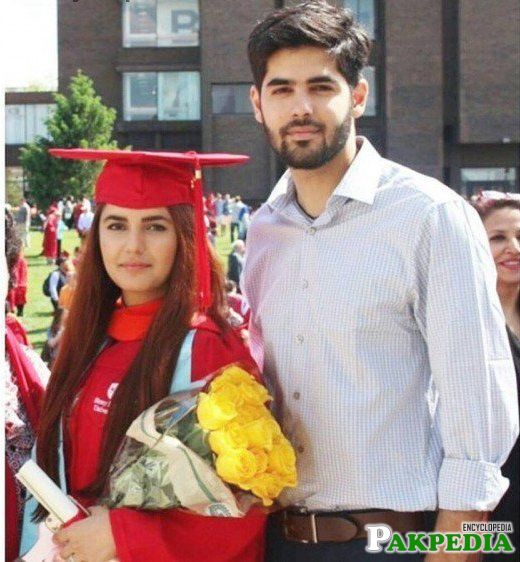 Momina Mustehsan with Brother
Picture Of Momina Mustehsan With Female Players of Islamabad United
Momina Mustehsan with Mother
Profile
Early life and background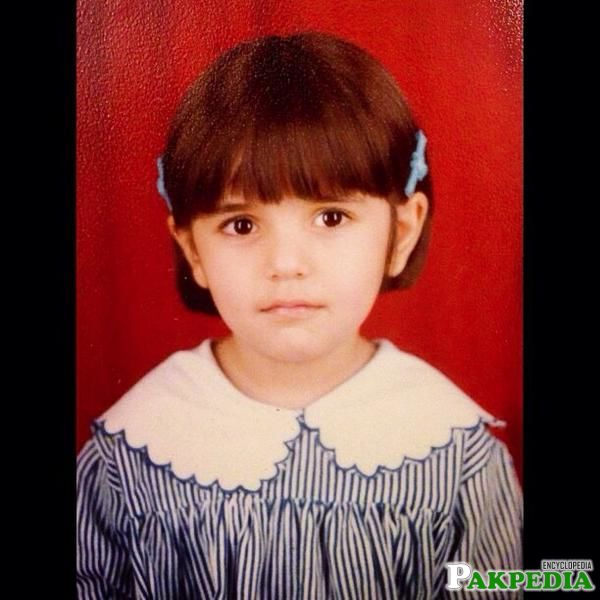 Mustehsan was born on 5 September 1992 into a Muslim
[2]
Momina the news.com
family in Lahore,
Punjab
, Pakistan. Her mother Huma Mustehsan is a doctor, and father Kazim Mustehsan is a retired brigadier of the Pakistan Army, who is also recipient of Sitara-i-Imtiaz. She has two brothers; the older, Hashim Mustehsan is a doctor; and the younger, Haider Mustehsan is pursuing a bachelor's in political science; and live together in Nassau County, in New York, on the North Shore of Long Island.
[3]
New york american momina takes south asia by afreeen american bazaar.com
Mustehsan completed her A'Level from Lahore Grammar School,and later moved to the States for higher studies and graduated with a double majors degree in Biomedical Engineering and Applied Mathematics from the Stony Brook University, New York in 2016. At the time of her graduation she was in the "Dean's Honor List". Mustehsan at first learnt to play violin and sang in public for the first time in a choir of her grade school, never receiving any formal music training. Recalling she said, "My teacher asked me if I had something to show and I said, I don't know. And she said, "I think you sing well" and that's when I sang for the first time. Then I realized that I had interest in music." Her first encounter with the music came in 2004, when Mustehsan recorded her first cover of Irish singer Damien Rice's song "The Blower's Daughter". Despite having no musical training's and background she was praised at that time.
Breakthrough
She was very lucky that she has worked with most experienced persons of industry. Her major breakthrough was Coke Studio when she sung with great Rahat Fateh Ali Khan. She sang "Afreen Afreen" and that was the moment when her video went viral on social media and people started knowing her. That song became hit and has millions of views. Momina has also sung in famous movie of Bollywood "Ek Villain" .Song was "Awaari".
[4]
She was very lucky that she has worked
How Music Started
Momina has told in an interview that when she was in school, One day teacher asked me to show your talent, and I was like, I don't have, then teacher said I think you sing well and that's when I sang for first time.  After that Momina hasn't looked back and doing a great work. Momina explains further that my first interaction with music started back in 2004 when she recorded her first cover of Irish singer Damien Rice's song "The Blowers Daughter". She hasn't got any music training at that time but she was praised a lot.
[5]
How Music Started
Early career
Momina has first sung with Farhan Saeed in song Pee Jaon. That was her first interaction with music at big level and it has gone good. Momina tells that as education was my first priority so I got offers but I have rejected all. Music is my passion not profession, she has further added. Then in 2014 manager of Pakistani Band "Soch" approached me and asked me to sing a song with them. They have listened to me on sound cloud. At that time they haven't told me that this song "Awaari" is going to feature in Bollywood movie.
[6]
Momina has first sung with Farhan Saeed in song
Career in Junoon
20112015 Pi Jaun and Ek Villian
At Junoon's twentieth anniversary, Mustehsan recorded a song "Sajna" for their album Junoon 20 in Volume I, the song was written by
Ali Azmat
and was a bonus track on album. In 2014, she recorded a song "Awari" for Pakistani band Soch who approached her, without telling her that they are going to use the song in Indian film Ek Villain,she explained, "I was approached by Soch and they wanted me to feature on their track without disclosing what it was for," she recorded the song in her university dorm, "It was an extremely casual process and I never met anyone in person. I recorded the song on my own in New York. The contract was signed after the track had been lined up for release." On her future ventures she said, "I'm always working on new pieces. Music is a passion for me and not a profession. I have plenty of time on my hands… I might be working on a Pakistani project later this year. It's something that I am excited about.
2016present Zindagi Kitni Haseen Hai and Coke Studio
In 2016, Mustehsan recorded her first song "Zindagi Kitni Haseen Hai" for a romantic drama film Zindagi Kitni Haseen Hai, and marked her Coke Studio debut as a featured artist in season 9 later that year. She became the first artist on Coke Studio to have a three debut songs. Her first song was released under team Faakhir, alongside Rahat Fateh Ali Khan broke all previous Coke Studio records by accumulating over 2.5 million views in one day. In the same season, she also performed under music directors Noori singing a duet with
Junaid Khan
, as well as under Shuja Haider, collaborating with Asim Azhar. Commenting on her Coke Studio success she said, "it was very overwhelming for me because these are classics I am singing with very well-known singers. For me it was a great honour. I was also very nervous – I never get nervous for anything. But I got appreciated a lot once the songs were recorded." Revealing on her future in music Mustehsan said "I don't want to pursue music as a career. For me, it was hard to make a decision since I had no references. Maybe after me, people would come out to show their talent," and explained "I don't think releasing number of albums defines a musician. I do music for myself and not for the masses. I'm not into the idea of being a celebrity or having people know or follow me."
[7]
Gulf wikipedia
In February 2017, she released the anthem for the PSL franchise
Islamabad
United for which she is a celebrity ambassador. The song titled, "Cricket Jorrey Pakistan" (Cricket Unites Pakistan) received mixed reviews from the public. Leading media outlets, The Express Tribune and Geo TV criticized the heavy use of auto-tune and the lack of substance in the single
Personal life
In September 2016, Mustehsan confirmed and announced her engagement on twitter to Ali Naqvi, a US based banker in California.However, their relation ended up in early 2017.
[8]
Personal life Sama tv.com