Mishal Malik is a chairman of Peace and culture who is struggling for the tranquillity of people of Kashmir. She is a freedom fighter, Craft Revivalist who fights for the rights of the innocent people. This article contains detailed information about Mishal Malik biography, Mishal Malik age, and Mishal Malik career. Did you know that she is a wife of Yasin Malik?
| Title | Description |
| --- | --- |
| Personal | |
| Name: | Mishal Malik |
| Alternate Name: | Mushaal Hussein Mullick |
| In Urdu: | مشال ملک |
| Famous As: | Chairperson of peace and culture organization |
| Nationality: | Pakistani and Indian |
| Residence: | Islamabad and Srinagar |
| Education: | Bachelors |
| Alma Mater: | London School of Economics |
| Religion: | Islam |
| Profession: | Artist, Chair person and Painter |
| Website: | https://twitter.com/MushaalMullick |
| Family | |
| Ethnicity: | Kashmiri |
| Spouse: | Yasin Malik |
| Children: | Raziyah Sultana |
| Parents: | Hussein Mullick and Rehana Hussein Mullick |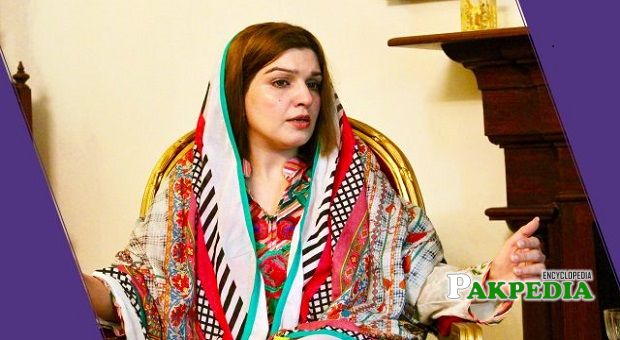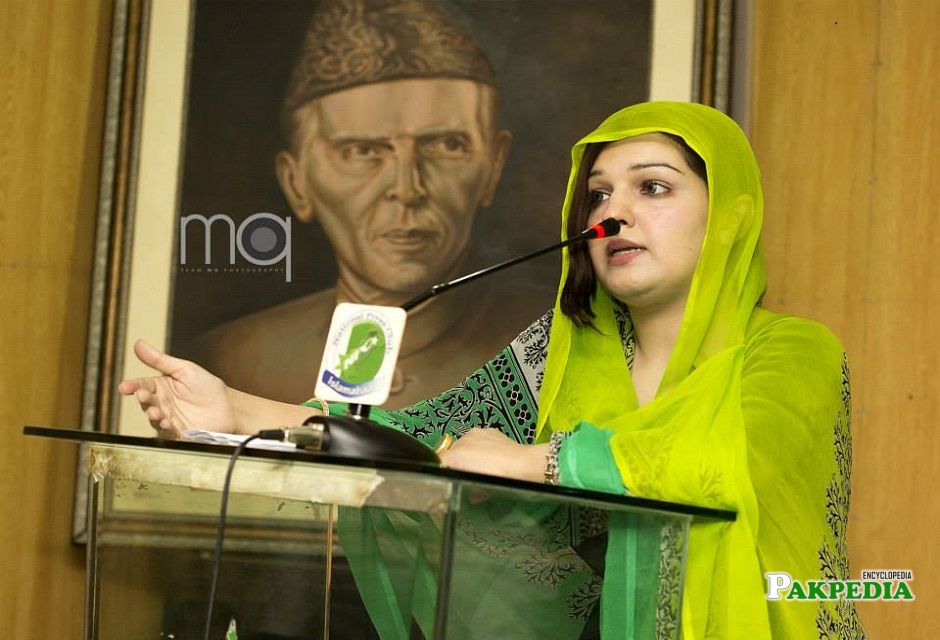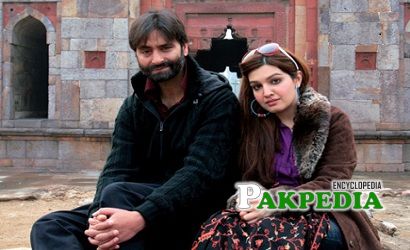 Mishal Malik biography
Mishal Malik also known as Mushaal Hussein Mullick who is a UK born Pakistani is a chairperson at peace and culture organization, artist, painter, freedom fighter and a peace advocate. She belongs to a very educated and very impactful family. She holds both Pakistani and an Indian Nationality as she currently resides in Srinagar, the hometown of her husband but she hails from Chakwal, Pakistan.
Mishal date of birth
She was born in the UK in 1988 but she went to India after her marriage.
Education of Mishal
After completing her schooling and college from Pakistan she went to London where she studied from the London School of Economics and received the degree of bachelor's in Economics.
Mishal Malik family
She is associated with a very accomplished family where her father Hussein Mullick who died in 2002 from a heart attack was a professor of Economics by profession and was the first Pakistani who was given the Nobel prize jury Member in Germany. Her mother Rehana Hussein was the Secretary-General of Pakistan Muslim League in Women's wing while her brother resided in Washington DC where he assumes a job of Foreign Analyst.
Mishal Malik husband
She got married to Yasin Malik in February 2009 who is a Kashmiri separatist leader who advocates the disassociation of Kashmir from both India and Pakistan. The couple met at a Conference in Pakistan where they fall in Love. She gave birth to a baby girl in 2012 which they named Razia Sultana. After marriage, she shifted to India with her husband. Currently, her husband is in Jail.
Mishal Malik Career
Mushaal  is a chairperson at peace and culture organization, artist, painter, freedom fighter and a peace advocate. She is struggling for permitting peace to the Kashmiri people along with her husband. She was fond of painting since childhood in which she specializes and today she often hosts different exhibitions to display her paintings. Currently, she hosted an exhibition to give tribute to the Kashmiri people which she titled 'Paintings of Freedom, Paintings of Peace'. She often speaks for the rape victims. She is one of those strong women who always put a light on the issues faced by the Kashmiri people and who always talk about peace and Love.
Social Media Handles
Her Facebook and social media accounts are as follows