Khayyam Sarhadi was a veteran Pakistani actor who acted in many dramas and made his name in acting. He also worked in three films and one documentary and performed about 200 stage dramas and nearly 300 TV dramas. Before his death, he was living in Karachi due to work like other artists. This article has every detail about him, including Khayyam Sarhadi Biography.
| Title | Description |
| --- | --- |
| Personal | |
| Name: | Khayyam Sarhadi |
| In Urdu: | خییام سرحدی |
| Native Name : | Khayyam |
| Famous As: | Actor |
| Nationality: | Pakistani |
| Residence: | Lahore |
| Religion: | Islam |
| Profession: | Actor, Television personality, Radio personality |
| Zodiac: | Capricorn |
| Awards : | Pride of Performance Awards – (1991) |
| Born | |
| Date: | 1948 |
| Place: | Bombay, British India |
| Family | |
| Spouse: | Atiya Sharaf (divorced) Saiqa (wife till his death) |
| Children: | 4 (daughters) Zarghuna Khayyam |
| Parents: | Zia Sarhadi (father) Zahira Ghaznavi (mother) |
| Relatives: | Zhalay Sarhadi (niece) |
| Died | |
| Date: | 3rd February 2011 |
| Cause of death : | Heart attack |
| Rest Place: | Lahore |
| Career | |
| Drama Credits: | 1 |
| Last Drama: | Meri Zaat Zarra-E-Benishan 2009 |

Khayyam Sarhadi Biography
Sarhadi was an association in his own. He was an artist of his style, who put life into whatever role he played. As well as being a versatile artist, he was also a friendly man who encouraged his fellow juniors and has left an indelible mark on art, which will be a beacon for newcomers.
He has also been awarded the Pride of Performance Award in recognition of his artistic services.
Sarhadi Date of Birth
This TV and film industry senior actor was born in 1948 in Mumbai, India, and then moved to Lahore with his family.
Education of Sarhadi
His father wanted to make him a doctor, but Khayyam was obsessed with becoming an actor and a director. Eventually, his father had to surrender to his son's passion, and he went to Greece to take acting, directing, and production courses. He also took a course in cinematography from the United States.
After completing formal acting education, he became associated with the theater, where he worked with other well-known theater artists, including Kamal Ahmad Rizvi and Naeem Tahir. He did not know how to read Urdu, but he was fluent in Roman and English.
Khayyam Sarhadi Family
He belonged to a family of artists. He was the grandson of musician Rafiq Ghaznavi and cousin of singer and actress Salma Agha. His father Zia Sarhadi was a well-known film director of his time who came to Pakistan and made two films on unique subject 'Hum Log' and 'Rah Guzar' but these two films were not successful terms of business.
He got married twice, first to Atiya Ashraf and second to actress Zamrud Khan's sister Saeqa, with whom he has three daughters. Famous Pakistani actress and model Zhalay Sarhadi is his niece.
Career
Initial Career
He began his theater career in Europe in the late 1960s and continued to work in theaters in England, Yugoslavia, Germany, and Greece.
TV Career
On his return to Pakistan, he joined the radio, from where PTV producer Yawar Hayat introduced him to TV dramas. He started his acting career with the Pakistani television drama 'Ek Thi Meena.' He has acted in many drama serials on PTV, including 'Waris,' 'Reza Reza,' 'Man Chale Ka Soda,' 'Dahleez,' 'Lazwal,' Suraj Ke Saath.'
Filmography
He acted in three films, 'Ak Si Dako,' 'Bobby,' and 'Mahak,' where he played Sardar Abdul Rabb Nishtar in the documentary film 'Jinnah' about the founder of Pakistan Muhammad Ali Jinnah. He also played the role of a policeman in the controversial movie 'The Blood of Hussain.' But he did not like the film environment, so instead of making more films, he limited himself to TV dramas.
Khayyam Sarhadi Death
He died of a sudden heart attack on February 3, 2011, at 64 during a play shooting. He is laid to rest in Defense Cemetery, Lahore.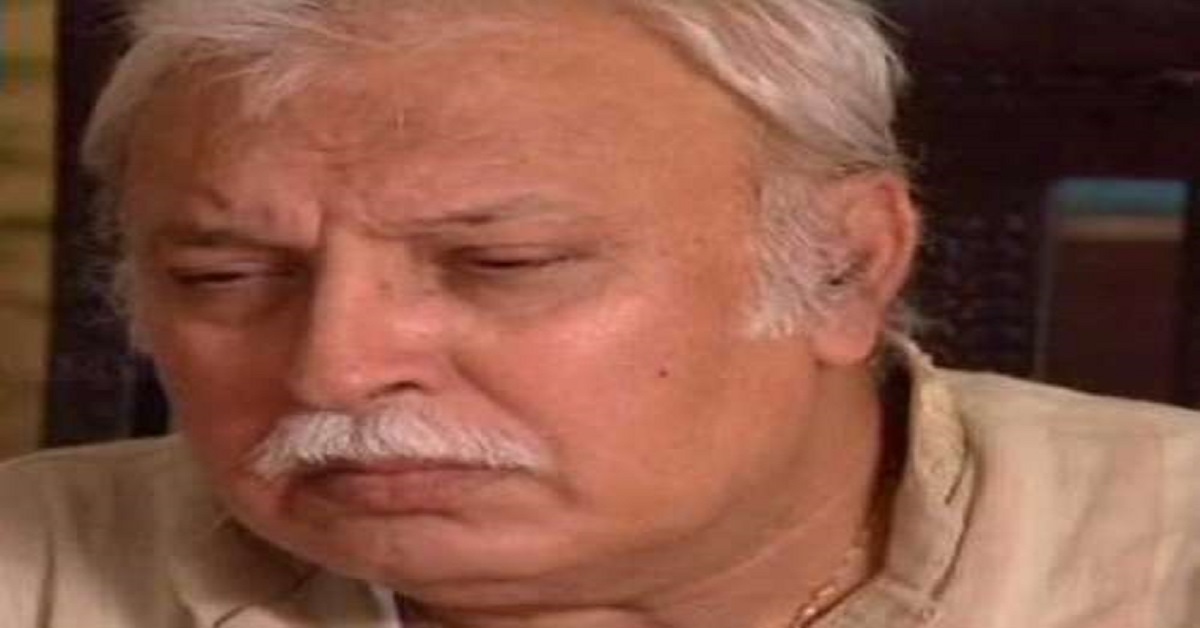 Khayyam Sarhadi Dramas
Waris
Lazawwal
Suraj Key Sath Sath
Angar Waadi
Ghulaam Gardish
Man Chalay Ka Saudaa
Manzil
Makaan
Taqde
Mere Zaat Zara E Be Nishaan
Parsa
Dastan
Dil E Abaad
Anokhaa Laadla
Aik Th Maina
Mirza and Sons
Imtehaan
List of Films
The Blood of Hussain
Bol
Jinnah
Qurbaani