Kazi Manaan is a born Muslim American who owned  a restaurant in 2013 in Washington D.C name Sakina Halal Grill who serve food to needy people free of cost. The main purpose of him is to spread love among people and to give message to others that how with kindness you can win the hearts of millions.
| Title | Description |
| --- | --- |
| Personal | |
| Name: | Qazi Manaan |
| In Urdu: | قاضی منان |
| Nationality: | Pakistani |
| Residence: | Washington D.C |
| Religion: | Islam |
| Profession: | Owned Restaurant in D.C, where the Homeless Eat For Free |
| Type: | Halal |
| Ownership In: | 2013 |
| Restaurant: | Sakina Halal Grill |
| Address: | 1108 K St NW, Washington, DC 20005, USA |
| Contact Number: | +1 202-637-9770 |
| Menu: | http://www.sakinahalalgrill.com/ |
| Website: | https://www.facebook.com/mayurkababhouse/ |
| Born | |
| Place: | Village |
| Family | |
| Spouse: | Married but name not known |
| Children: | 3 son |
| Parents: | Sakina (Mother) |
| Siblings : | Sohail (Brother) |
Biography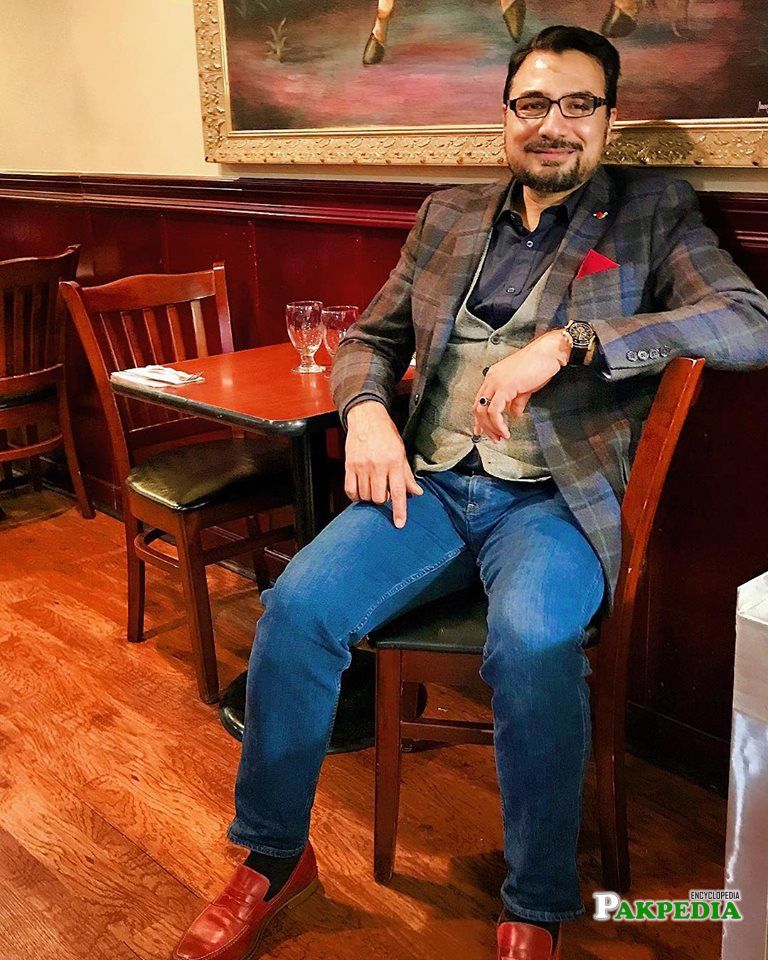 Kazi Manan is a Muslim American who lived in Pakistan but  moved to Washington in order to do something for humanity. He is very blessed to have a truly amazing family. According to him his mother taught him to be generous.  remember, we were broke. But, if we had a guest visit, she would make tea and welcome them into our home. She gave everything of herself. I'm trying to teach that to my family too. His son is in his first year of college here in Virginia, and he's studying to go into information technology. When he's not at school, he help his father at the restaurant. And, his brother, he's his head chef. But, his wife and two sons are in Pakistan, so the distance can be difficult. It's hard to find time to see his family. According to him when he landed here from Pakistan he only had 3 dollars in his pocket. [1] Biography Biography  
Career
Muslim-American immigrant Kazi Mannan uses his platform as a restaurant owner in downtown Washington, D.C. to spread a message of love. At the Sakina Halal Grill, the homeless eat for free. Mannan came to the United Stated in 1996 at age 25, leaving behind his family to forge a new path, one that would reflect his dream of showing people "the true essence of Islam — and that is to love". He began by working at a gas station in the Northeast's throughway Benning Road until he was able to save enough money to begin a limousine service, which he still owns. Part of his motivation as a business owner is to employ other immigrants like himself, "I'm very proud that I can provide jobs to people like me, immigrants. Because seriously for me, this is not about the money. This life, my life, is about how I help others". [2] Career Career
About Restaurant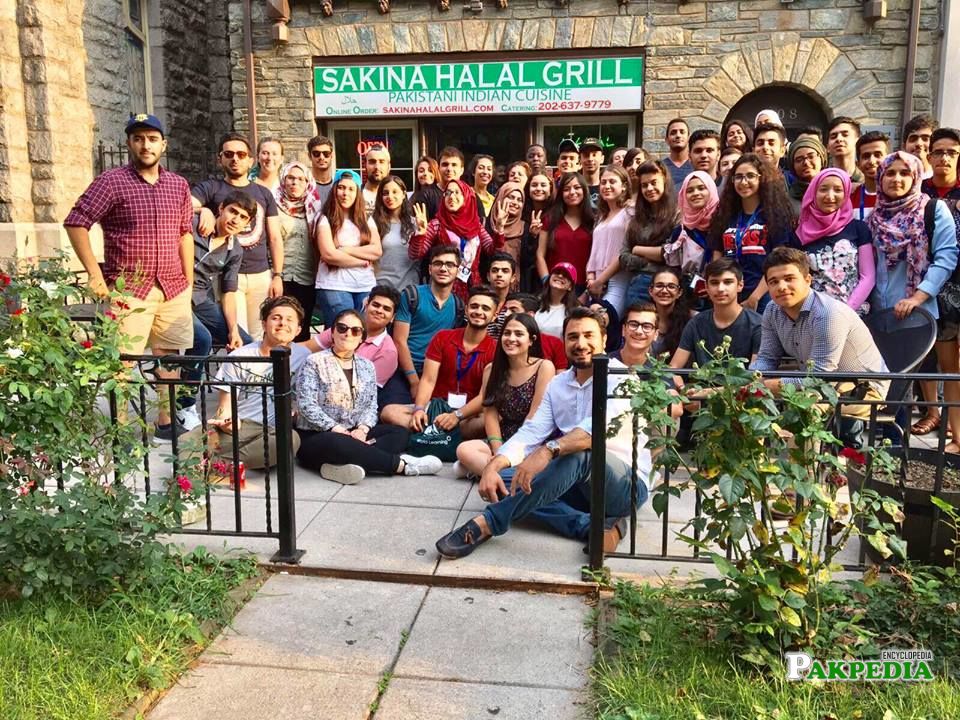 Come 2 p.m. in many Washington, D.C., restaurants, the lunch rush is all but over. The wait staff is cleaning tables across the street at the European-styled Brasserie Beck. And just around the corner at David Chang's Momofuku CCDC, only a few diners remain at low-rise tables near the bar. But for Kazi Mannan, owner of Sakina Halal Grill, the lunch rush is just getting started. On a late-Friday afternoon, the door to his Pakistani-Nepalese-Indian restaurant keeps swinging open. A homeless man who is deaf walks through the door. He carries a note. Mannan reads it, then attempts to sign with the man. Mannan asks if he wants something to eat while gesturing toward his mouth. The man holds up two fingers and pulls out $2, but Mannan shakes his head no. "No money," he says. "You eat for free." That's Mannan's policy for every homeless person who walks through the door. At Sakina Halal Grill, the poor, homeless, and hungry eat for free — Mannan calculates he gave away 6,000 meals in 2016 — and the waiters serve them in the dining room, as if they're full paying customers. Mannan's policy has been in place for three years now, ever since he took over the restaurant from previous owners.  
His Journey from a seller to an owner
Mannan had been working since the age of 12, selling vegetables in the streets of Pakistan. His mother raised cattle and sold milk. His father had gone to Libya in search of construction work.
Once Mannan received his green card and his employer sold the gas stations and moved overseas, Mannan cobbled together a living working three jobs — collecting urine specimens at a medical center, driving an airport shuttle and delivering car parts for Ford. Eventually he bought a sedan and started driving for an executive car service — making up to $800 a day, enough money to allow him to quit his other jobs. He started his own car service, and in 2013 also opened a Pakistani-Indian restaurant in downtown Washington, Sakina Halal Grill, named after his late mother. His two businesses provide jobs for more than 30 people. The 47-year-old father of three sons continues working long hours, filling in as chef, waiter, whatever role needs to be filled when his employees quit, fall ill or take vacations. He said his success has enabled him to start a school for 200 orphans in Pakistan and provide more than 6,000 meals a year to the homeless in Washington. He welcomes any hungry, homeless person to eat free at his restaurant, serving chicken tandoori and lamb karahi half a mile from the White House. [3] journey from seller to owner
Uniqueness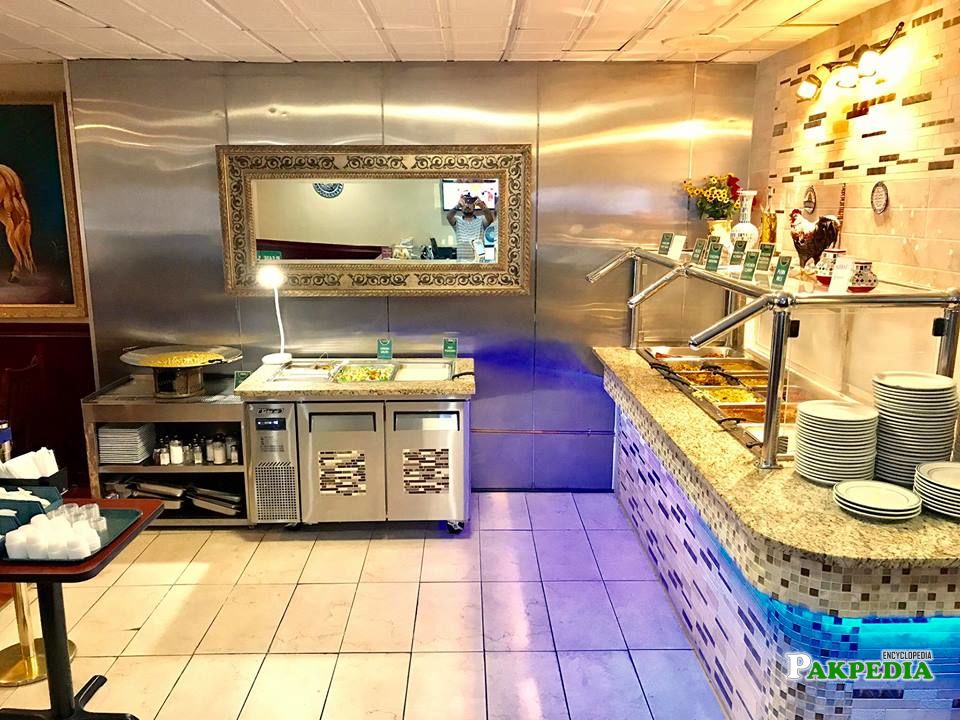 A lot of it has to do with my kitchen staff. My brother, Sohail , is the head chef. I also have a chef from Nepal and a chef from India. We make Pakistani and Indian staples, such as chicken karahi, goat curry, and saag paneer. The chefs work together … and not only do they make delicious food, but they represent places, which are typically at odds with each other. They come together in this kitchen and use pure love and food. When you do that, you can overcome conflict, ignorance, and hate.  
Kazi Manans Fear
As a Muslim-American and small business owner I live in fear of a Trump America. He is a real threat to our democracy. But, my heart is pure. I will continue to believe in the goodness of humanity and remain hopeful in the unity of people. I hope my message reaches all leaders of the world, not just President Trump.
Reaction of People

The day I took over, I brought in all of the homeless people that I could find, and I said, 'You eat for free.' They didn't believe me. They sat down in the dining room and said, 'Are you sure you're not going to charge us?' They ate and kept asking that same question. They thought that I was tricking them, but I told them, 'This is your place to eat. As long as I own it, this is your place.' So now they can dine-in or takeout for free. Today, I have so many homeless friends. I have phone numbers and get texts from them all of the time … That's what I want. I want them to see me as their friend. And, I want others to see them as human beings.