.     
Jaun Elia is a very well-known poet of the modern era. Although he has died in last decade, his poetry is still inspiring the thoughts of the masses especially the young community. Elia influenced the youth of the Pakistani community as a whole. Jaun Elia is not only a poet, but he is also a philosopher, biographer, and scholar as well. His particular trademark is due to the fact that he "acquired knowledge of philosophy, logic, Islamic history, the Muslim Sufi tradition, Muslim religious sciences, Western literature, and Kabbala. One of the most prominent modern Pakistani poets, popular for his unconventional ways.
| Title | Description |
| --- | --- |
| Personal | |
| Name: | Jaun Elia |
| Name in Urdu : | جون ایلیا |
| Famous As: | Poet , Philospher |
| Nationality: | Pakistani |
| Residence: | Karachi , Sindh Pakistan |
| Education: | Philosopher, biographer, and scholar |
| Languages: | Arabic , Persian , Urdu , Sanskirit , English , Hebrew |
| Religion: | Agnostic |
| Profession: | Urdu Poet , Scholar , Philospher |
| Awards : | The Presidential Award for Pride of Performance |
| Born | |
| Date: | 14 December 1931 |
| Place: | Amroha , India |
| Family | |
| Spouse: | Zahida Hina |
| Children: | Zaryoon Elia, Fainaana Farnaam, Sohaina Elia |
| Parents: | Shafiq Hasan Elia |
| Siblings : | Rais Amrohvi |
| Relatives: | Saleem Jaffri (Cousin) |
| Died | |
| Date: | 8 November 2002 |
| Rest Place: | Karachi , Pakistan |
| Debut Poem: | shayaad |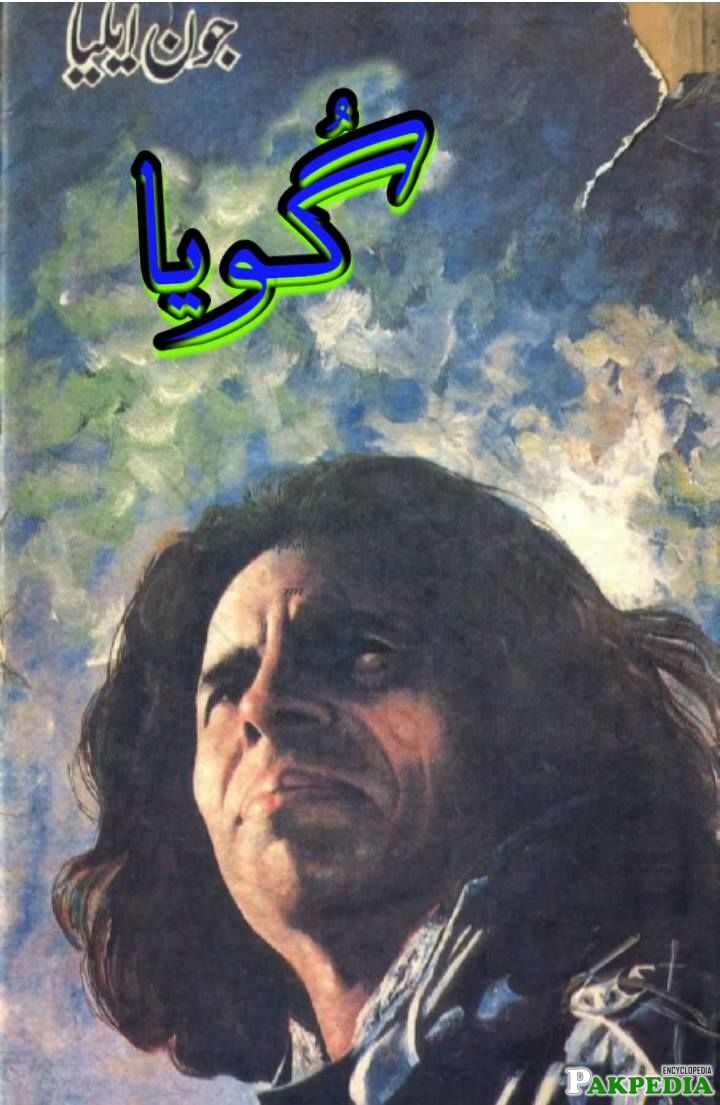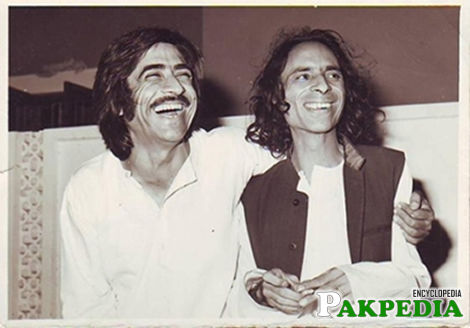 Early Life of Jaun Elia
Jaun Elia was born on December 14, 1931, in Amroha, Uttar Pradesh, India. He is the youngest of his family. His father Shafiq Hassan Elia also worked in the field of art and literature. It also played a vital role in his advancement in the literal field. His father was an astrologer also. When Elia was very young of 17 to 18 years, an independent state Pakistan came into being in the name of Muslim country. Jaun Elia had very communist views; he became adverse to this idea of a separate state but finally chose to join Pakistan and gave preference to Pakistan over India. Elia finally decided to come to Pakistan. He transpired in Pakistan in 1957 and chose Karachi as the residing city.
Education of Jaun Elia
 He was fluent in Urdu, Arabic, English, Persian, Sanskrit, and Hebrew. Jaun was very particular about language. While his diction is rooted in the classical tradition, he touches on new subjects. He studied Arabic and Persian at a local madrasa in Amroha and also acquired great proficiency in English and small knowledge of Hebrew. [1] Jaun Education
Family of Jaun Elia
Jaun Eliya's father Shafiq Hasan Eliya was deeply involved in art and literature… Jaun Elia was married to a well-known columnist Zahida Hina. His married life did not succeed for a long period, so he separated from his wife later. He was blessed with 3 Children Zaryoon Elia, Fainaana Farnaam, Sohaina Elia
Poetry of Jaun Elia
The literary environment of his house modeled him along the same lines and he wrote his first Urdu couplet when he was just 8. Eliya was a prolific writer, but could not be convinced to publish his work. His first poetry collection "Shayad" was published when he was 60. The second collection of his poetry "Yaanii" was published posthumously in 2003 and third titled "Gumaan" in 2004. Jaun was also involved in translation, editing, and other activities. He edited Urdu literature magazine "Insha" where he met another Urdu writer Zahida Hina . 
Notable work of Jaun Elia
Shayad (1990)
Ya'ani (2003)
Gumman (2004)
Lekin (2006)
Goyaa (2008) 
Jaun Elia As a translator

It is not known to many that Jaun Elia was not just a poet but was also an editor and a translator, especially of old Sufi, Mutazili and Ismaili treatises.
Masih-i-Baghdad Hallaj,
Jometria,
Tawasin,
Isaghoji,
Rahaish-o-Kushaish,
Farnod, Tajrid,
Masail-i-Tajrid,
Rasail Ikhwan al Safa
Above are some of his translations from Arabic and Persian. Not only did he translate these books but also introduced several new words in the Urdu language, perhaps more than any other bastion of the language. [2] Jaun Prose  
Award
Jaun Elia received many awards for his dedication towards the Urdu literature but the most noteworthy and remarkable award given to Jaun Elia was the Presidential Award for Pride of Performance given by the Government of Pakistan in 2000 due to his unalarmed and determined efforts and services for Urdu Literature.[3] Jaun Award 
Death of Jaun Elia
The renowned poet, biographer and Scholar Jaun Elia died at the age of 40 after a protracted illness on Nov 8, 2002, in Karachi. He was the youngest siblings of all who achieved great success and triumph during his short span of life. He is not present today but he left his name to be remembered forever. He was a Chronic TB patient who couldn't escape from death.