Iqbal Theba is an America based Pakistani actor who is best known for his recurring role as 'Principal Figgins' in an American Comedy-Drama TV series Glee. He has appeared in several American TV serials and films. He holds a BS degree in 'Construction Engineering-Management.'
Theba also secured an acting degree from the University of Oklahoma. This article contains all the information about him, including Iqbal Theba Biography.
| Title | Description |
| --- | --- |
| Personal | |
| Name: | Iqbal Theba |
| In Urdu: | اقبال تھیبا |
| Famous As: | Recurring Role as Principal Figgins in the Show Glee |
| Nationality: | Pakistani, American |
| Education: | Engineering at the University of Oklahoma |
| Religion: | Islam |
| Moved to: | United States |
| Profession: | Actor |
| First Major Role: | The George Carlin Show |
| | |
| Familiar Face: | 1990 |
| Awards : | 2 |
| First TV Serial: | The George Carlin Show (recurring, 1994-1995) |
| First Movie: | Indecent Proposal (1993) |
| Born | |
| Date: | 20th December 1963 |
| Place: | Karachi, Pakistan |
| Family | |
| Children: | 2 |

Iqbal Theba Biography
Iqbal is a passionate actor who, despite his admission to the University of Oklahoma, left the university without completing his degree and started studying acting. After securing an acting degree, he struggled hard to mark his name in acting and was able to achieve his goal.
He has been starred in several American TV series, including Glee, Community, Kitchen Confidential, ER, Roseanne, Sister, Sister, Family Matters, Married with Children, and The George Carlin Show. He has also showcased his acting skills in films including Just Looking, Franken hood, Blind Dating, Guardian, Dancing at the Blue Laguna, Basket Ball, etc.
Iqbal Date of Birth
He opened his eyes on 20th Dec 1963 in Karachi, Pakistan.
Education of Iqbal
He started Civil Engineering in 1981 at the University of Oklahoma but discontinued following his acting passion and made a career in acting in New York. Iqbal did graduation in Construction Engineering Management.
He re-enrolled at the University of Oklahoma to secure an acting degree in 1986. After completing his acting education, he moved to California.
Iqbal Theba Family
He is from the Theba clan, Sindh's Gujrati speaking-group. He is a father to a daughter and a son.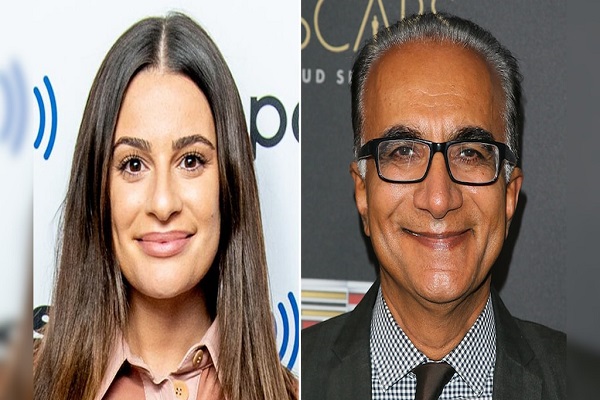 Career
Acting Career
He experienced his acting career break with his role on the National Broadcasting Corporation TV pilot Death & Taxes. This role took him to the recurring role on an American sitcom 'The George Carlin Show.' He also played supporting roles on ER and Married with Children.
Appearance in Various TV Serials
He also appeared on Transformers: Dark of Moon, Community, Weeds, King of Hill, Everybody Loves Raymond, Seinfeld, Sister Sister, Friends, The West Wing, The Tick, Children's Hospital, Arrested Development, JAG, Chuck, Kitchen Confidential, Roseanne, Bosch, Two & a Half-Men, Alias, and Tuck/Nip.
Role in Sitcoms
He performed alongside Mike O'Malley, the Glee co-star in the sitcom Yes, Dear episode. He played a supporting role in the comedy series Family Matters.'
Acting Projects
In 2009 & 2010, he appeared in 2-episodes of 'Community' of NBC as Abed Nadir's father, Gobi Nadir. In 2012 he appeared on NCIS. He was starred in the 8th episode of Hell's Kitchen 8th season, attending the Hundredth dinner service.
In 2017 he voiced 'Slav' in Voltron: Legendary Defender's season two. He played the role of a Pakistani General, General Umair, on the Comedy series 'The Brink' of HBO.
Glee (2009 to 2015)
He played the most extended role as Principal Figgins in Fox TV series 'Glee.' In a total of six seasons, he appeared in Fifty-Eight episodes. In 2012 he appeared on the 1st and 9th episodes of the 2nd season, 'The Glee-Project.'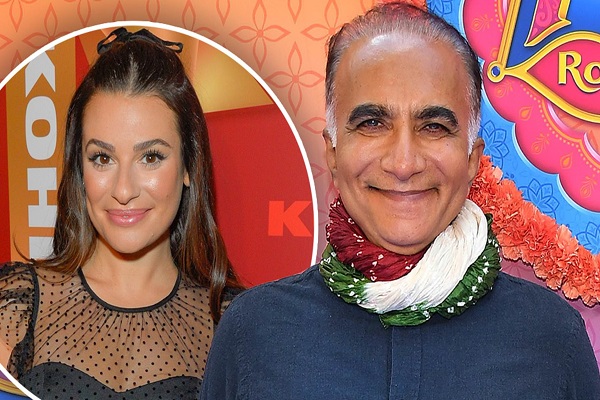 List of Theba's Films
Just Looking
Frankenfood
Blind Dating
Guardian
Dancing at the Blue Iguana
Basket Ball
Sour Grapes
Driven
Indecent Proposal
TV Serials
Glee
Community
Kitchen Confidential
ER
Roseanne
Sister, Sister
Family Matters
Married with Children
The George Carlin Show
Social Media Handles
His social media account include
https://twitter.com/iqbaltheba
https://www.instagram.com/theiqbaltheba/