Senate of Pakistan
Pakistani Politician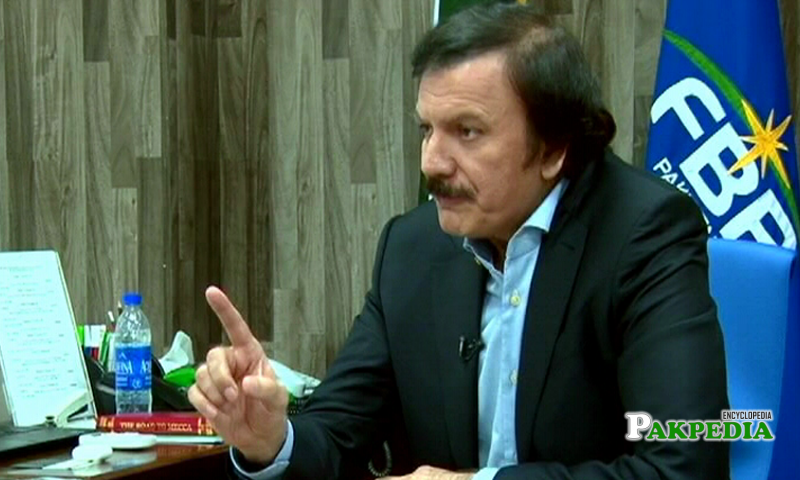 An Actuary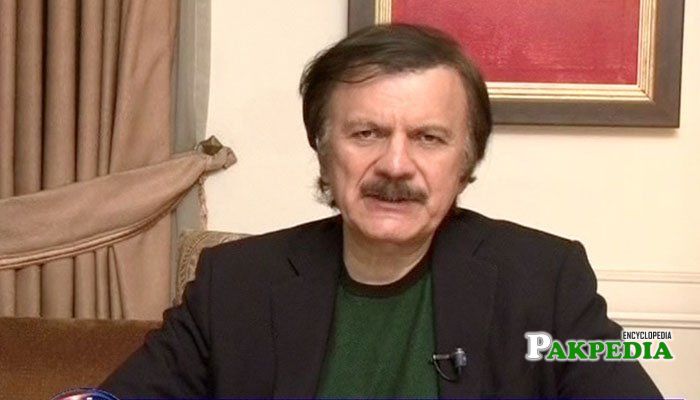 Industrialist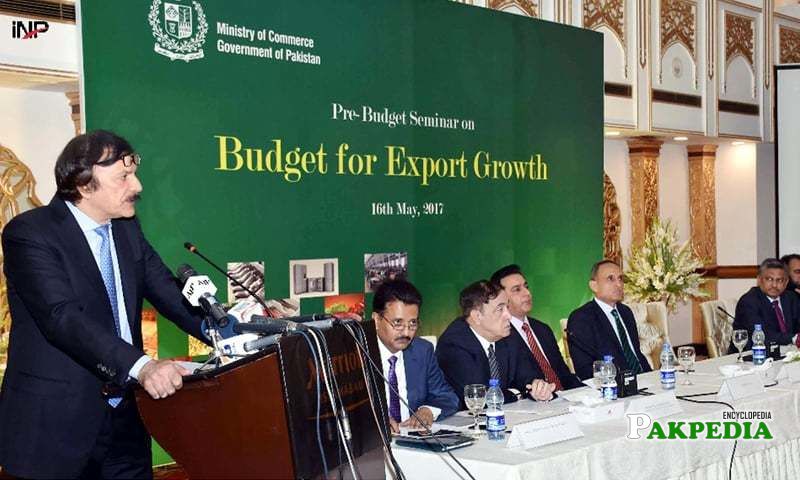 In Pre - Budget Seminar
Biography
An ardent believer in parliamentary oversight, Haroon worked extensively on six federal budgets, combating the circular debt in the energy sector, weeding out corruption in state organizations and promoting a climate of growth in Pakistan's economy. Haroon has a Master of Science in Actuarial and Business Mathematics from the University of Manitoba, where he was one of only five university students awarded a graduate fellowship. He is also a Fellow of the Society of Actuaries (USA) and a Fellow of the Canadian Institute of Actuaries. At the time of qualification, Haroon became the youngest actuary in the history of the profession.
[1]
Biography
Family
His father General Akhtar Abdur Rahman was the Chairman of the Pakistani Joint Chiefs of Staff and his brother Humayun Akhtar Khan served as the Commerce Minister of
Pakistan
from 2002-2007 and as the Investments Minister from 1997-1999. He is also the Senior Vice-President of the Pakistan Muslim League (Q) (PML-Q).
[2]
Family
Career
Work Experience
Tandlianwala Sugar Mills (KSE: TSML) –Director, Lahore, Pakistan(TSML is a publicly-listed industrial conglomerate that operates sugar mills, distilleries and CO2 gas production facilities)
Riaz Bottlers Pvt. Ltd. – Director, Lahore, Pakistan(RBL is a Pepsi Cola franchisee that bottles soft drinks, water and juices)
Superior Textile Mills – Director, Lahore, Pakistan(Superior is a textile mill that spins yarn)
Private Actuarial Consulting Practice( New York, USA)
Manulife Financial formerly Manufacturers Life Insurance Company, Toronto, Canada(Operated in corporate finance, planning and development and marketing as a senior actuary)[3] Experience
Teaching Assistantships at University of Manitoba, Winnipeg, Canada(Taught several high-level mathematics and statistics courses to undergraduates)
Public Service
Senator in the Senate of Pakistan 
Islamabad
 Pakistan
Elected to the Senate of Pakistan on a technocrat seat from Punjab
Served as a senior member of standing committees on: (1) Finance, Economic Affairs, Revenue, Statistics and Planning and Development; (2) Commerce; (3) Industries and Production; (4) Petroleum, Natural Resources and Minerals and (5) Sports, Culture and Tourism
Recognized as leading the way in making Senate standing committees powerful legislative bodies
Two-time Member of the Punjab Assembly Lahore Pakistan
Tandlianwala Sugar Mills
The company Haroon leads and operates as Managing Director is a publicly-listed industrial conglomerate that operates sugar mills, industrial ethanol distilleries and carbon-dioxide gas production facilities.
Committees
Standing Committee on Industries and Production
Standing Committee on Finance, Revenue and Ecnomic Affairs and Statistics
Standing Committee on Petroleum and Natural Resources
Achievments
Bachlor of Science, Govt. College Lahore. (Maths-A, Maths-B, 1974.)
Third Position in University of Punjab (Statistics).
First Position in Govt. College Lahore.
Master of Science, University of Manitoba, Canada, 1977 in Acturial and Business Administration.
Associate of the Society of Actuaries, USA, 1977.
Fellow of the Society of Acturies, USA, 1979.
Fellow of the Canadian Institute of Actuaries, 1980.
Become the youngest qualified Actuary in the world at the age of 23. Average age of qualification is 28-30 years.
Twice elected Member Provincial Assmbly of Punjab.
PMs Special Assistant on Revenue
Prime Minister
Shahid Khaqan Abbasi
Tuesday granted the status of federal minister to Haroon Akhtar Khan to implement the tax agenda ahead of 2018 general election."Prime Minister Shahid Khaqan Abbasi has been pleased to grant the status of federal minister to Haroon Khan as Special Assistant to the PM on Revenue with immediate effect," said a Cabinet Division notification.
[5]
Shahid Khaqan Abbasi
Senate Election Results 2018
PML-N-backed candidate have gained the majority of seats in Senate polls with at least 15 seats to their name. PML-N won majority of its seats from Punjab while 
PPP
 won largely from 
Sindh
, getting 12 seats in total.20 candidates from 
Punjab
 contested the polls for 12 seats reserved in Senate for the province. Governing PML-N won 11 seats through independent candidates in Senate polls held at Punjab Assembly.
[6]
Senate Election Results 2018
Winning candidates are
Ishaq Dar elected on Technocrat seat
Asif Kirmani elected on General seat
Independent candidate Haroon Akhtar elected on General seat
Sadia Abbasi elected on Woman seat
Nuzhat Sadiq elected on Woman seat
PML-N-backed  Kamran Michael elected on Minority seat
Hafiz Abdul Kareem elected on Technocrat seat
Maqbool Ahmed on General seat
Musadik Malik on General seat
Shaheen Khalid Butt on General seat
PML-N-backed independent candidate  Rana Mehmood-ul-Hassan elected on General seat
Disqualification
Supreme Court has disqualified two members of Pakistan Muslim League N including Haroon Akhtar and Sadia Khaqan Abbasi on 17th October 2018 over the dual Nationality at the time of submitting the Nomination papers for the Senate Elections 2018. Chief Justice Saqib Nisar has ordered the Election Commission of Pakistan for the re-elections for these 2 vacant seats. His Nationality was questioned before too which he completely denied.