Hameed Haroon is a Journalist and CEO of the DAWN media group. He likewise the winner of several national and international awards. He belongs to a notable family of Politics and Business. He accused of raping award-winning filmmaker Jami, but nothing has confirmed yet. This article has all the information about Hameed, including Hameed Haroon Biography.
| Title | Description |
| --- | --- |
| Personal | |
| Name: | Hameed Haroon |
| In Urdu: | حمید ہارون |
| Famous As: | Media Tycoon |
| Nationality: | Pakistani |
| Residence: | Karachi |
| Education: | Masters |
| Alma Mater: | Harvard University |
| Religion: | Islam |
| Profession: | CEO of Dawn Media Group |
| Awards : | Hilal-i-Imtiaz |
| Born | |
| Date: | 27th October 1972 |
| Place: | Karachi Pakistan |
| Family | |
| Ethnicity: | Asian |
| Spouse: | Married |
| Parents: | Saeed Haroon |
| Siblings : | Hussain Haroon, Sherood Ali Khan, Roweena Askari and Fahimeh Fifi Haroon. |
| Relatives: | Sir Abdullah Haroon (Grandfather) |
| Career | |
| Company Name: | DAWN Media Group |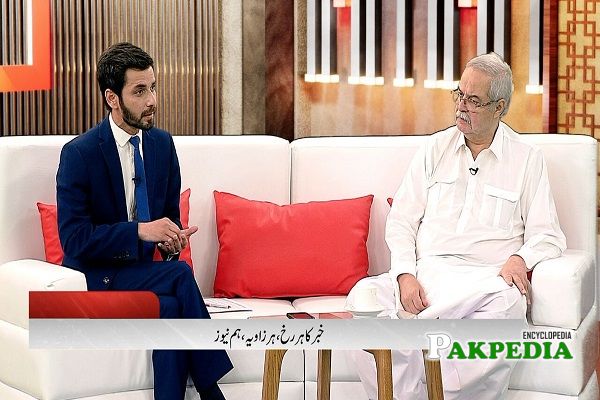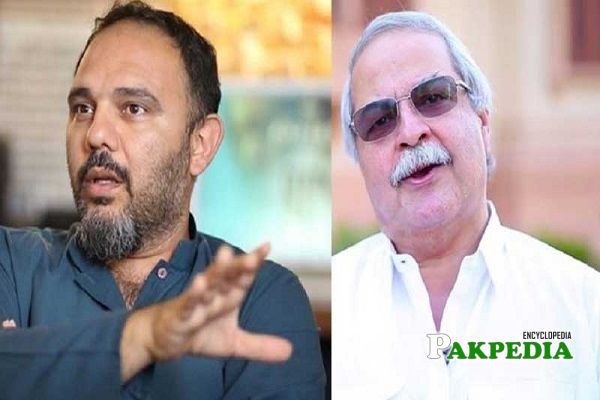 Hameed Haroon Biography
Hameed Haroon belongs to a prominent and respectable Kutchhi family. He is currently serving as CEO of Dawn Media groups and considered as Media Tycoon. He started this group with a companionship of another Media Tycoon Mahmoud Haroon. After Mahmoud's death, his daughter Ambar Haroon Saigol took his position. He belongs to a notable family of Politics. In 2015 his family included in the list of richest families at 16th number.
Hameed date of birth
He was born in Karachi on 27th October 1952. He went abroad also for his education. Currently, he is residing in Karachi with his family.
Education of Haroon
He did his schooling from Karachi Grammar School. Later he went abroad for higher studies. He did his masters in Regional studies from Harvard University and again did his masters London School of Economics and Political Science. Though he didn't join Politics like his brother. 
Hameed Haroon Family
He belongs to a notable, powerful, and one of the richest families of the world. His grandfather Sir Abdullah Haroon served as a Politician. He was a British Indian Politician who worked a lot in defining the part of Muslims in every field. His late father, Saeed Haroon, was likewise Media Tycoon. His elder brother Hameed Haroon is a Politician and businessman who remained the Speaker of the Sindh Assembly in the past.
Filmmaker Jami accused Hameed Haroon
On 29th December 2019, filmmaker Jamshaid Mahmood who is known as Jami, accused Hameed Haroon of rape. A few months ago, when there was a trend of #Me, Too Jami came forward and supported this trend. Jami revealed that he became a victim of rape in the past without mentioning the name of his rapist. Yesterday he showed courage and took to social media by revealing that Hameed Haroon is his rapist. However, Hameed hasn't given any statement yet.
Career Details
As Chief Executive
His family owned the newspaper of Dawn, on which he worked a lot and improved the quality of the paper. His career in media started in 1969 when he started the job of a feature writer at DAWN. After having an experience, he went abroad for further studies and took a break from his career. After completing his education, he came back to Pakistan and became a Chief Executive of the DAWN newspaper in 1998. His contribution to the success of Dawn is worth appreciating and worth mentioning. Due to his diligence and hard work, DAWN attains two INMA's for television promotion and advertising.
Culture Music and Arts
Hameed did a lot in the advancement of culture, music and arts, and the preservation of archeological legacy. He serves and has served on different advisory groups identified as the Mohatta Palace Gallery Trust, Lahore Museum, Executive Committee for the Development of Mohenjadaro, Committee for the Protection and Preservation of Cultural Heritage Monuments, and the National Cultural Heritage Committee.
He was the co-guardian of The Holy Sinner – a significant review of the non-calligraphic works of Sadequain, Pakistan's outstanding productive craftsman. He was additionally the moving soul for the 600-page list of this giant presentation, the longest-running craftsmanship show in Pakistan's history.
Hameed Haroon Books
He linked with the publishing and reprinting of seven books on art, The Raj Library – a captivating and detailed collection of 25 books on Karachi and its cultural hinterland and The Raj Audio Library. It is an unusual and worth remembering collection of music incorporating songs from the end of the British era and a musical salute to one of Pakistan's leading and remarkable poets Faiz Ahmed Faiz.
Recognitions and Achievements
He has achieved a lot in his life because of his hard work. In 2004 he became the recipient of Sitar e Imtiaz that is the highest civil award for playing his part in promoting Art and Culture. In 2006 he named 'Most Outstanding Public Personalities' of Pakistan by the president of Italy. He likewise the winner of the Shah Abdul Latif Award and the Institue of Architects of Pakistan Award.