Gul Panra is an alluring and soothing Pakistani Pastooon singer who is known for her song 'Man Aamadeh Am' which she got a chance to sing in Coke studio opposite Atif Aslam. She is one of the most beautiful, educated and loved Pakistani singers we have in the industry. This article contains all the information about her, including Gul Panra Biography.
| Title | Description |
| --- | --- |
| Personal | |
| Name: | Gul Panra |
| In Urdu : | ګل پاڼه |
| Native Name : | Gul |
| Famous As: | Singer |
| Nationality: | Pakistan |
| Residence: | Peshawar, Pakistan |
| Education: | Masters in Social Work |
| Alma Mater: | University of Peshawar |
| Religion: | Islam |
| Profession: | Singer |
| Years Active: | 2010-present |
| Debut Film Album: | Zama Ghazal |
| Coke Studio Debut: | Man Aamadeh Am |
| Height: | 5 ft 4 in (1.63 m) |
| Website: | https://www.facebook.com/GullPanra/ |
| Born | |
| Date: | 6th September 1989 |
| Place: | Peshawar, Pakistan |
| Family | |
| Ethnicity: | Asian |
| Spouse: | Unmarried |
| Parents: | Not known |

Gul Panra Biography
Gul panra who was born as Mehnaz is a beautiful and young Pastoon Pakistani singer who got a huge fame at the initial start of her career. She is considered as one of the most loved singers of Pashtoon who has mesmerized everyone with her impactful personality and melodic voice.
The road to success wasn't easy for her too because of being born in a non-artistic family yet her passion didn't let her stop from fulfilling her dream of becoming an incredible singer.
Gul Date of birth
She was born on 6th September 1989 in Peshawar where she grew up. Currently, she still resides there with her family.
Education of Gull
She holds the degree of Masters in Social Work which she attained from the University of Peshawar.
Singing Career
Initial Career
She had the passion of becoming a singer since her childhood when she used to sing songs in school functions. Later she started singing at weddings and local hotels. Once while singing at a local hotel of Peshawar she was recognized by some music composers who found her voice really appealing. They offered her to sing as a playback singer in few Pashtoon Films this is how her journey of singing started.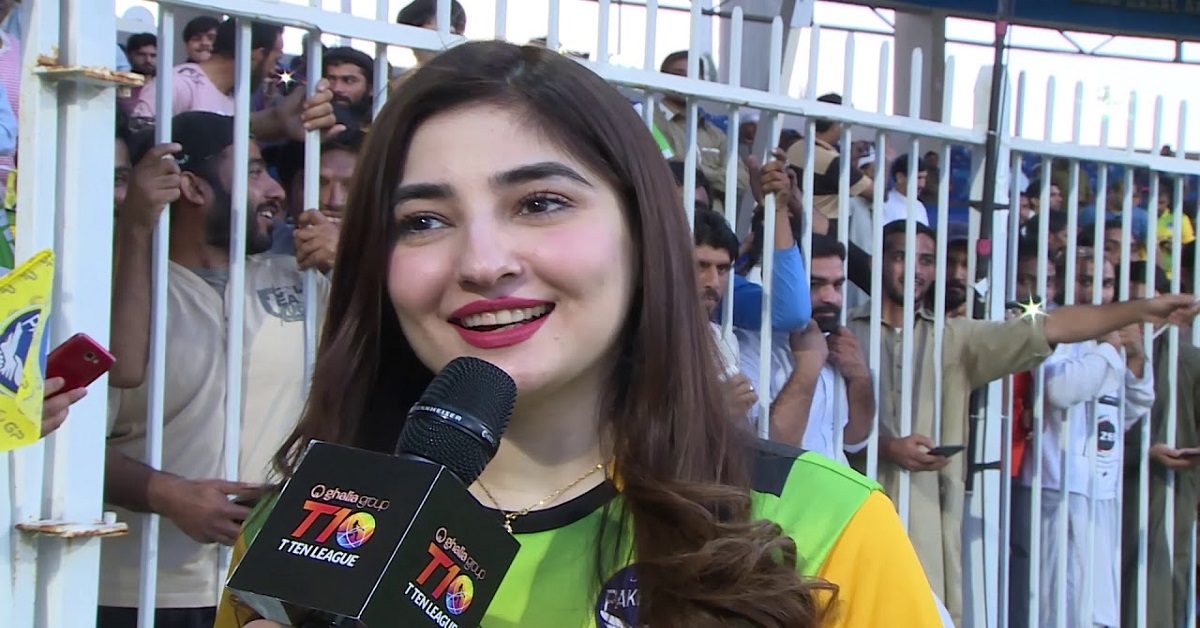 As a Playback Singer
She started singing as a playback singer for many Pashtun films. Some of her popular songs incorporate  "De Kurme Gulla", "Or Da Judai", "Za Bubly Bubly", "Serf tamasha Kawa", "Ma Chehra Ghareeb Sa", "Malanga Yama" and many more. The film album which she released and which took the attention of whole social media was "Zama Ghazal". She is currently working on many projects.
Coke Studio
In 2015 she got a chance to sing a song in a Coke studio along with Atif Aslam. Her song "Man Aamadeh Am" gave her new heights of success and people started praising her beauty and her mesmerizing voice all over the world.
Gul Panra Songs
Few of her songs incorporate
Tapy – ze che tore zulfe
Man Aamadeh Am
Gul Dana
Yaar Khabar Ne Yem
Bale Bale
Hamara Pakistan
Shaba Tabahi Oka
Dera muda charta we
Bya Baran De Bya Janan
Meena da Har Cha da Was Kar Nade
Tapy tapy – gul panra
Tamasha Kawa Janana
Tanha Tanha
Yara da neemgere jwend tasweer
Ala Gul Dana Dana
Jenai Sama Patasa Ye
Ishq Ziyada
Sta Da Ishq Baranona
Khabara Tola Da Zargi Da
Janan De Janan
Sirf Tamasha Kawa Jannana
Wrak Da Meeni Noom Sha
Topai Da Pukhtano
Social Media Handles
Her social media account include