The hardworking and intelligent women of Pakistan are heading in every field while balancing social and religious values, and Dr Seemin Jamali is one of these. She has secured a superior position with her dedication, hard work, and determination.
Moreover, she has served as an emergency head at 'Jinnah Post Graduate Medical Center' and as joint executive-director of JPMC. This article has all the information about her, including Dr Seemin Jamali Biography.
| Title | Description |
| --- | --- |
| Personal | |
| Name: | Dr. Seemin Jamali |
| In Urdu: | ڈاکٹر سیمین جمالی |
| Famous As: | Doctor |
| Nationality: | Pakistani |
| About: | "We started with small things which led us to big things," |
| Religion: | Islam |
| Profession: | Executive Director |
| Appointment was: | Favourably Regarded by both senior and junior doctors |
| Head of: | Emergency Department at the Jinnah Postgraduate Medical Centre (JPMC) |
| Phone No: | +92 21 99201300 |
| Email: | [email protected] |
| Website: | http://cme.com.pk/drseemin/ |
| Session Attended as a Guest: | 'Is Karachi Prepared for Climate Change' |
| An Executive Director: | Jinnah Hospital (JPMC) Karachi |
| Awards : | Two |

Dr Seemin Jamali Biography
She is a courageous and determined lady having the potential to perform the tasks that are hard for a man. She turned her mother's dream to see her daughter as a doctor turned into reality and by joining JPMC fulfilled the wish of her father. After starting her journey as a Doctor, she put all her efforts to improve the health facilities in JPMC.
Her priority list includes the provision of high quality and standard treatment to patients and cleanliness and maintenance of the hospital. She doesn't keep this mission to herself only but also advises the same to her fellow staffers and doctors. In recognition of her selfless and dedicated efforts in the medical field, she received several awards.
Education of Seemin
She dreamed of being a doctor when she was only six; it was also her mother's dream to see her daughter as a kind and selfless doctor. Hence Seemi set her eyes on her goal and struggled to turn her dream into a reality. She attended the medical school in Nawabshah and joined Jinnah Hospital to begin her professional life as a Doctor. It was her father's wish to see her daughter working in a Govt institute.
Dr Seemin Jamali Family
Her husband is a renowned and competent orthopaedic surgeon at JPMC. In 2020 he contracted coronavirus during his duty at the hospital and moved to isolation.
Career
Initial Career
She joined Jinnah Hospital with the aim and determination to change and improve the condition of its emergency ward. She believed that start with small things leads to big things and so followed this fact and implemented WHO (World Health Organization) rules, followed their method of vaccination, improved economic condition to raise the standard and provide more facilities. Slowly she started achieving her targets.
As Acting Executive-Director
In 2016 according to notification by Medical Facility Seemin was handed over the responsibilities of an acting Executive-Director. It was notified that she would take charge as acting Executive-Director until the Health Department of Sindh finalized its recruitment rules.
The seat was vacant as Supreme Court ordered Sindh Govt to remove JPMC Executive & Deputy Directors by as both of them were Non-Cadre officials. Junior as well as senior doctors, nurses, paramedics, and staffers favoured her appointment as acting Executive-Director and immediately moved to the emergency ward to congratulate her.
Paid Thanks to fellow Doctors and Staffers
In her address to doctors and fellow staff officials, she thanked all of them for showing trust on her and all the warm wishes and further said that her topmost priority would be to provide facilities and treatment to her patients.
She advised paramedics and doctors to respect this noble profession and handle patients with care and affection as doctors are a hope for the poor people seeking treatment. She warned them she wouldn't tolerate any negligence in performing duties and maintenance and cleanliness of hospital would be in her priority list.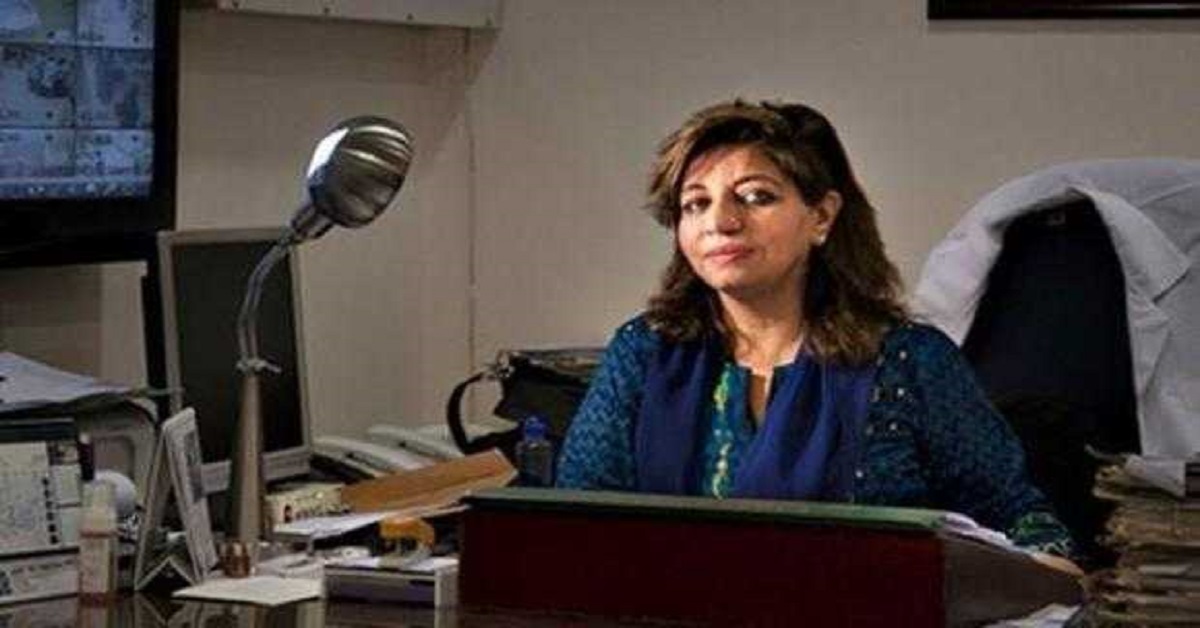 Suffered Brain Hemorrhage
In 2011 she suffered a brain haemorrhage and was immediately taken to the private hospital where her condition became stable after some time. Ammer Hussain the JPMC spokes-person confirmed the news of Seemin suffering from haemorrhage.
Diagnosed with Colon Cancer
In 2020 she was diagnosed with colon cancer, and she told media that her cancer treatment had been started and two chemotherapy sessions have been conducted while treatment requires twelve sessions. She has been treated under Dr Inam's supervision at a private hospital.
Recipient of Awards
In recognition of her excellent and devoted services in the medical field and for aiding the humanity she received prestigious awards. Dr Abdul Qadeer Khan Institute of Behavioral-Sciences awarded her Dr A.Q. Khan Award for her efforts for Mental-Health. This award was awarded to her in a ceremony organized on 'International Women's Day.'
On 8th March she received 'Courageous Woman of 2016 Award' by Sindh Police. Governor Sindh Ishrat-ul-Ibad awarded her 'Angel Award' at Ladies Fund Women Award-Ceremony. Government of Pakistan awarded her 'Tamgha-e-Imtiaz' for her rent less and untiring struggles for provision of health facilities to deserving and needy Pakistanis.
Message by Jamali to Female Doctors
In an interview, she conveyed her message to female doctors that if they sit at their house after becoming the doctor, they cause immense damage to the medical seat and nation. If a lady becomes a doctor, she should work as there is no benefit of getting the degree only. She believes MBBS is not a limit; instead, it's a beginning, and doctors should keep studying throughout their life.
Social Media Handles
Her social media account include
https://www.facebook.com/pages/category/Government-Official/Dr-Seemin-Jamali-1480450282026954/