Dr. Seemin Jamali, head of emergency at JPMC, has been in service for the last 22 years Dr Seemin was to serve as JPMC's acting executive director till the Sindh Health Department finalised its recruitment rules.[1] Executive Director 
| Title | Description |
| --- | --- |
| Personal | |
| Name: | Dr. Seemin Jamali |
| In Urdu: | ڈاکٹر سیمین جمالی |
| Famous As: | Doctor |
| Nationality: | Pakistani |
| About: | "We started with small things which led us to big things," |
| Religion: | Islam |
| Profession: | Executive Director |
| Appointment was: | Favourably Regarded by both senior and junior doctors |
| Head of: | Emergency Department at the Jinnah Postgraduate Medical Centre (JPMC) |
| Phone No: | +92 21 99201300 |
| Email: | dr.seemin.jamali@gmail.com |
| Website: | http://cme.com.pk/drseemin/ |
| Session Attended as a Guest: | 'Is Karachi Prepared for Climate Change' |
| An Executive Director: | Jinnah Hospital (JPMC) Karachi |
| Awards : | Two |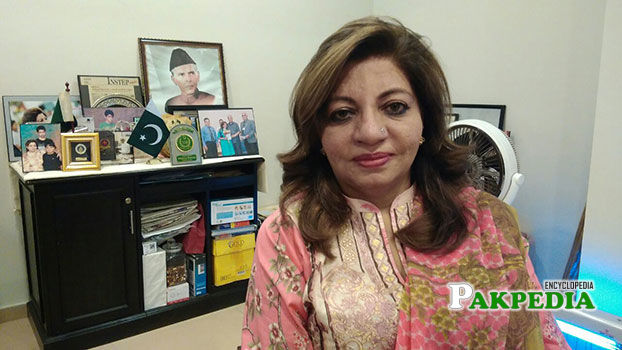 Biography

The respected joint executive director and head of the emergency department at the Jinnah Postgraduate Medical Centre (JPMC), Dr Seemin Jamali,  now also to look after the responsibilities of an Executive Director, as per a notification issued by the medical facility.[2]  Biography 
Early Life and Education
Dr Jamali knew at the age of six that she wanted to be a doctor; it was mother's wish and she wanted to make her dream come true.[3]  Early Life  Her journey took off in Nawabshah where she attended the medical school and years later ended up at Jinnah hospital at the behest of her father, who wanted her to work for a government institution.
Began Work

As she began work at the hospital, she became determined to turn around the emergency ward."We started with small things which led us to big things," she told, "We implemented World Health Organisation rules, adopted the way they gave vaccines, raised money to better our facilities and slowly we began to make the changes we desired".[4] Began Work  Jinnah Hospital's emergency ward has its own perils, the violence that affects us all every day doesn't end at its doors.
JPMCs
Dr Seemin was to serve as JPMC's acting executive director till the Sindh Health Department finalised its recruitment rules.
Senior and Junior Doctors
Dr Seemin's appointment was favourably regarded by both senior and junior doctors of the hospital as well as paramedics, nurses and other staffers of the JPMC, who rushed to the emergency department to congratulate her.
Popular Figure
Having served as the emergency department in-charge for the past several years, Dr Seemin was a popular figure among not only JPMC employees but also the patients who come to seek treatment at the hospital.
WhileAddressing her Fellows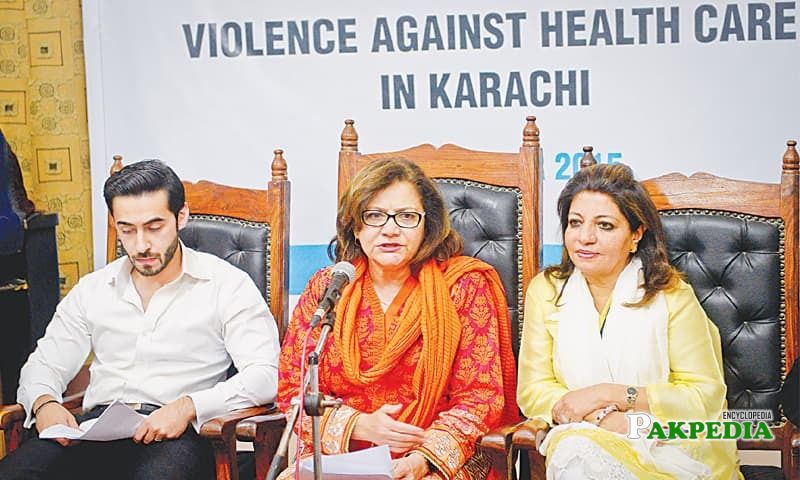 Addressing her fellow staffers and young doctors, the respected health practitioner thanked them for their warm wishes, adding, that  providing proper medical treatment and facilities to patients would be her priority.She asked doctors and paramedics to respect their profession and deal with patients and attendants politely as the facility was a ray of hope for the poor seeking high quality treatment.
"No slackness in performing respective duties would be tolerated," she said, and added that she is also to prioritise maintenance of hygiene and cleanliness in and around the hospital.
Suffers Brain Haemorrhage
Jinnah Postgraduate Medical Centre (JPMC) Deputy Director/emergency section in-charge Dr Seemin Jamali suffered brain haemorrhage one day. She was immediately rushed to a private hospital where she was said to be in stable condition. JPMC spokesman Ameer Hussain told Pakistan  over the telephone from Lahore that Jamali had suffered brain haemorrhage and is admitted at the National Medical Centre. "I am out of city; therefore, I can't inform you of the details. However, she did suffer brain haemorrhage and was rushed to a hospital," Hussain said. JPMC Doctors' Action Committee President Dr Sameer Qureshi said Jamali's condition is stable, but she had yet to regain consciousness at the time this report was filed.[5]  Suffers Brain Haemorrhage 
Awards
Courageous Woman of the Year
Earlier on March 8, Dr Jamali was given the Courageous Woman of the Year 2016 Award by the Sindh police during a ceremony.
Angel Award 2016
She awarded the Angel Award 2016 at the Ladiesfund Women's Award ceremony by Sindh Governor Dr Ishratul Ebad Khan on March 5.The news.
Two More Awarded
Dr Jamali was awarded the Dr AQ Khan Award in appreciation of her services for mental health by the Dr A.Q Khan Institute of Behavioral Sciences Karachi on Saturday.The award was given at a ceremony held in connection with International Women's Day at Dr AQ Khan Institute of Behavioral Sciences Karachi.[6]  Awards 
Proud
"I am very proud of the fact that I am a woman, because I believe that I am doing something which would be hard for a man to do. I have been spared from violence directly because I am a woman. A man, perhaps, would not have been so lucky."If given the chance, I would become a doctor again, I would hope to do a better job than I did this time. I saw some shortcomings within me, and I would hope to avoid them if given a chance again",She Said.
Contact info
Address
Administrative Block,Jinnah Postgraduate Medical Centre (JPMC),Rafiqui Shaheed Road, Karachi-75510, Pakistan.[7]  Address 
Phone
+92 21 99201300
Email
dr.seemin.jamali@gmail.com