With her short blond hair and outspoken views, Bushra Gohar has always stood out in a crowd.This is especially the case considering her upbringing.She hails from Jhandha, a village nestled in Pakistan's Pashtun heartland in the northwestern province of Khyber-Pakhtunkhwa and her occupation.She is a Pakistani politician and leader of Awami National Party (ANP) and has served as Member of the National Assembly of Pakistan from 2008 to 2013.
| Title | Description |
| --- | --- |
| Personal | |
| Name: | Bushra Gohar |
| In Urdu: | بشری گوہر |
| Famous As: | Politician |
| Nationality: | Pakistani |
| Residence: | Khyber Pakhtunkhwa |
| Education: | Education in the United States |
| Religion: | Islam |
| Profession: | Politician |
| Participated Election: | Pakistani general election, 2008 |
| Reserved Seat for: | Women |
| Local Address : | F-302, Parliament Lodges, Ibd. |
| Permanent Address : | 3-Chinar Lane University Town Peshawar |
| Province : | Khyber Pukhtunkhwa |
| Career | |
| Political Party: | Awami National Party(ANP) |
| Serve As: | Senior Vice-President |
| In Office | |
| Role: | Member of the National Assembly of Pakistan |
| Dates: | 2008–2013 |
Member of Pakistans Parliament

Gohar is a member of Pakistan's parliament, which is not ground breaking on its own considering that by law at least 20 percent of the legislature is made up of women. But Gohar stands out because of her humble beginnings and the high-ranking position she has attained as a deputy of the Pashtun secular-nationalist Awami National Party (ANP).
Choice of Career
Her choice of career was certainly unorthodox for a woman in the region's male-dominated conservative society. But Gohar always dreamed of promoting women's rights in all aspects, from their role inside the family to their participation in the highest levels of political decision-making, and that eventually led her to public office.
Career

She made her dreams come true by getting a university education in the United States before returning home to set up her own women's NGO. In 2008 she took the next step by running for a seat in Pakistan's parliament, which she won.[1]  Career Bushra Gohar has been a Member of the Pakistan Parliament from 2008-2013, and is a Central Member of the Awami National Party's (ANP) interim organizing committee & intra party elections commission and she was twice elected as Central Vice President of the party.
Chair of the National Assemblys
She was also elected chair of the National Assembly's Standing Committee on Women's Development and chaired the committee to appoint a chairperson of the National Commission on the Status of Women (NCSW).[2] Chair of the National Assembly's 
South Asia Partnership International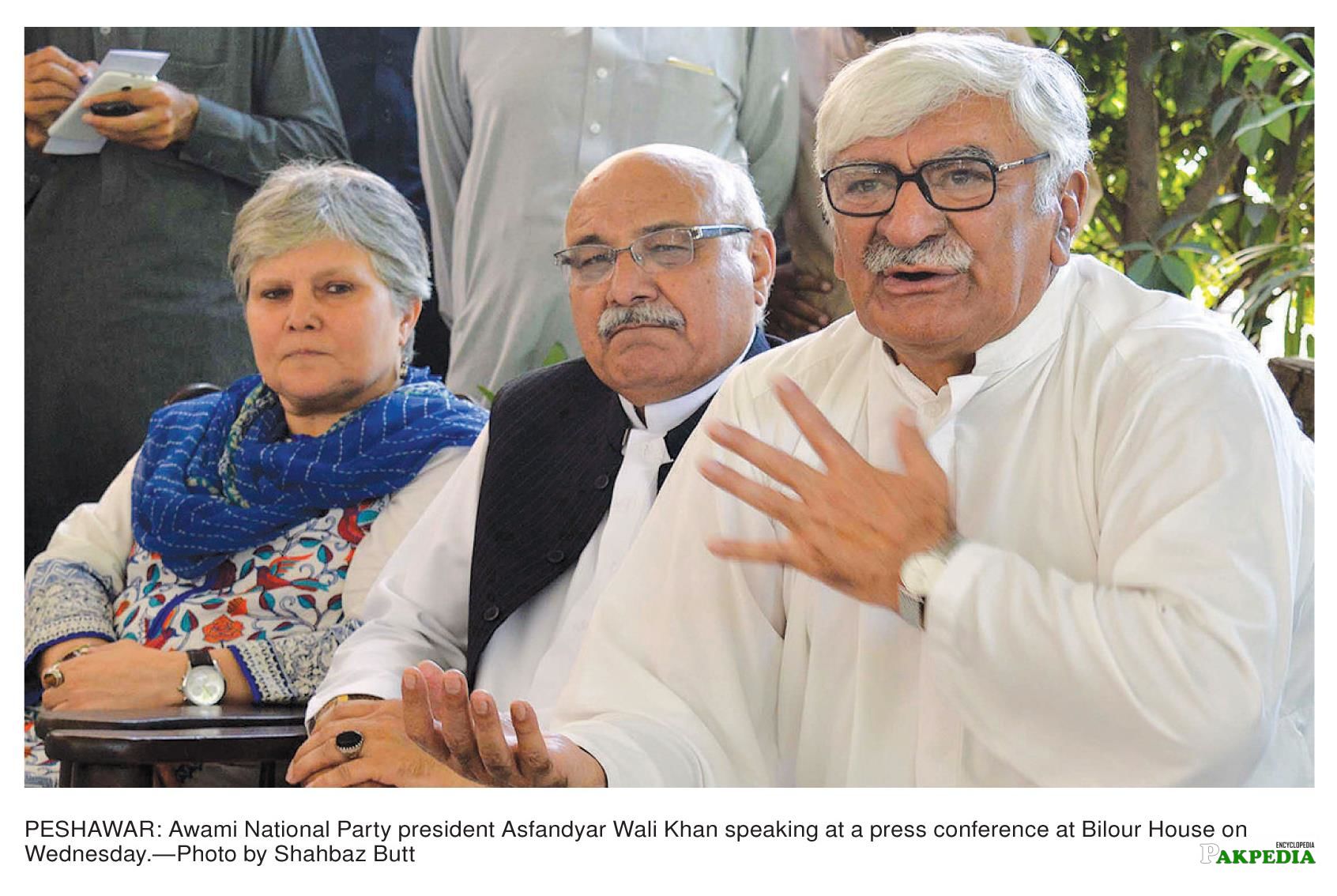 As a long-time development and human rights activist she served as the Chair of the South Asia Partnership International and as a Global vice Chair of the Inter-nation Council on Social Welfare.
Founding Member of the National Organization
She is a founding member of the National Organization of Women in Parliamentary Politics. Ms. Gohar has served on the Advisory Council of the Women, Peace and Security Research Institute (RIWPS).
Member of the Parliamentarians Network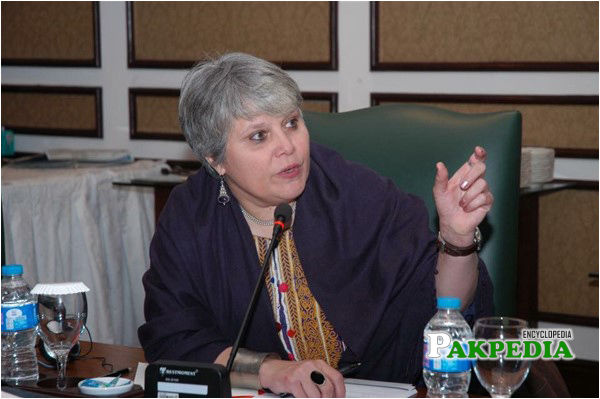 She is a Member of the Parliamentarians Network for Conflict Prevention and at the forefront advocating for the inclusion of women's voices in the peace processes taking place in Pakistan.
First all-Women Jirgas
She pioneered one of the first all-women Jirgas (Elders Council) on peace and security to address women-specific issues and bring them to the mainstream decision making forums.She is currently a member of the Working Council of the Women Parliamentary Caucus and the National Assembly's Standing Committees on Finance and Revenue, Interior and Kashmir Affairs.[3]  Kashmir Affairs 
Humble Background

Residents of the village of Swabi say Gohar won their respect for helping the region get government funds for the construction of roads and much-needed power lines.Gohar's main focus, however, remains women's issues, especially the education of girls. Gohar says neither the warnings from the militants nor other societal pressures should inhibit Pasthun women's participation in public life, including going to school or getting a job.Years later, Gohar continues to try to meet those expectations, most recently by convincing local authorities to build a women's sports center in Khyber-Pakhtunkhwa.
Gohar is Only One in Politician
Unlike many women politicians in Pakistan, Gohar does not belong to any political family or dynasty. The youngest daughter of a retired army colonel, Gohar is the only one in her family to pursue a career in politics.Gohar's political plans now go beyond her native province. The girl from the remote Jhandha wants to change the way women's roles are perceived in Pakistani politics.
Review

Question is, Can women pursue a violence-free political career?She Replied,I disagree. Women in politics should not be dependent on male family members support to prevent VAWIP. That said, family and the party's support is important for both men and women in politics.In my opinion, one needs ideological clarity, a strong and credible track record in politics and social service, pro-women party constitution, policies and platform ensuring equal representation for women at all levels of party decision making, stringent anti-VAW legislation, zero tolerance for violence and discrimination against women.I also believe women politicians must not be restricted to women wings by political parties and must actively participate in mainstream party politics.[4] Review