Bushra Gohar is one of the acknowledged Pakistani politicians who started getting prominence since her first day in politics because of her humble nature and unique look. Her blond and short hair make her distinguished in the crowd. She is an immensely talented person who has the vision and dreams that she want to fulfill.
Since the start, she has been appointed on noted Ministries. Bushra has previously worked as the member of the National Assembly and also remained the Vice president of Awami National Party. This article has all the information about her, including Bushra Gohar Biography.
| Title | Description |
| --- | --- |
| Personal | |
| Name: | Bushra Gohar |
| In Urdu: | بشری گوہر |
| Famous As: | Politician |
| Nationality: | Pakistani |
| Residence: | Khyber Pakhtunkhwa |
| Education: | Masters in Managment |
| Religion: | Islam |
| Profession: | Politician |
| Participated Election: | Pakistani general election, 2008 |
| Reserved Seat for: | Women |
| Local Address : | F-302, Parliament Lodges, Ibd. |
| Permanent Address : | 3-Chinar Lane University Town Peshawar |
| Province : | Khyber Pukhtunkhwa |
| Career | |
| Political Party: | Awami National Party(ANP) |
| Serve As: | Senior Vice-President |
| In Office | |
| Role: | Member of the National Assembly of Pakistan |
| Dates: | 2008–2013 |

Bushra Gohar Biography
Bushra is a notable and senior Pakistani politician started her political career in the early 200s after returning from abroad. She has been elected as a member of the National Party in 2008 General Elections after securing the highest votes. Bushra had been associated with Awami National Party.
She was also made the vice-president of this party for 2 years. Despite a male-dominant society, she has always emphasized on the women rights and has set an example for every girl with her work and dedication. Bushra is a career-oriented and robust politician who stand out of the box in the crowd.
Bushra Date of Birth
She was born on 5th May 1961 in Swabi.
Education of Bushra
After completing her bachelors in Economics from Peshawar University, she went to the United States to earn her Masters degree. She did masters in Human Resource Management from Wilmington University. Later, from Pennsylvania University, she obtained a postgraduate certificate. After completing her education, she came back to Pakistan.
Bushra Gohar Family
She was born into an educated and talented family. Her father Ali Gohar served as a Colonel while her uncle Shahnawaz was also the Colonel in the Pakistan Army. Her other uncles Bahadur Sher and Sher Khan functioned as an Army General.
Political Career
Initial Career
She started her political career in the early 2000s. She joined hands with Awami National party and served as deputy of the Pashtun secular-nationalist.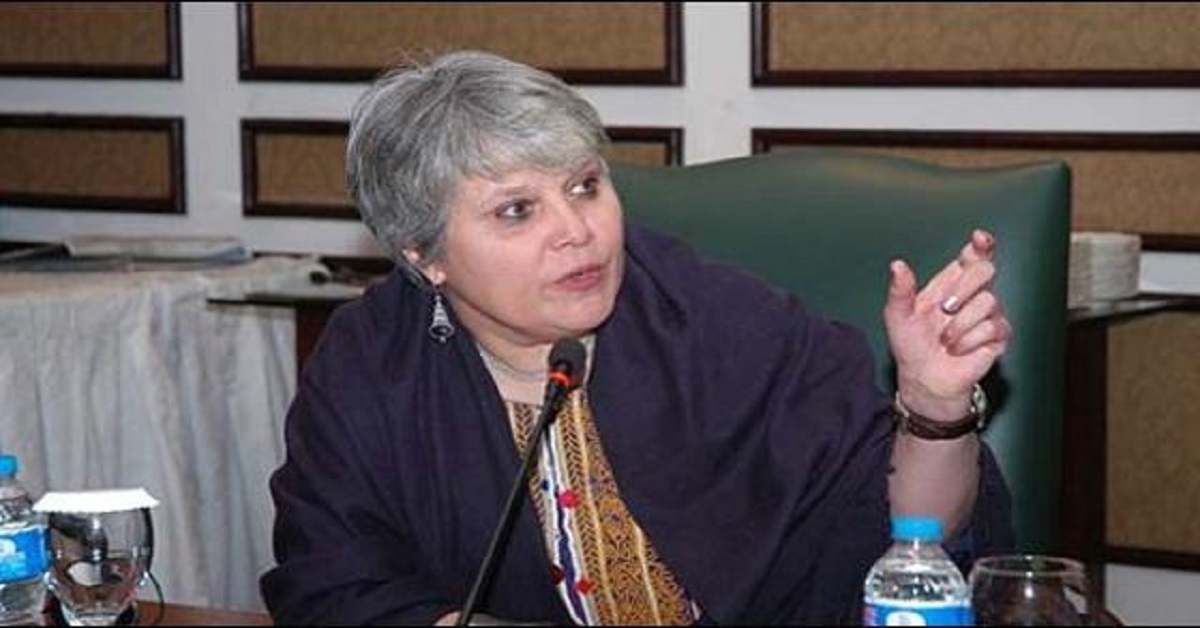 2008 General Elections
She ran for the seat of the National Assembly in 2008 General Elections on the party ticket of ANP and gave defeat to her opponent. She secured maximum votes and held the charge. Bushra remained the Central member of ANP and 2 times elected as the vice president of this party.
For the second time, she was made the senior vice president of the party in 2016 till 2018.
As a Chairperson
She was made the chairperson of the Standing Committee of National Assembly on the development of Women. Moreover, she was also the chairperson of the National Commission on the Status of Women.
As a Human Right Activist
As a human right activist, she always raised her voice on serious affairs and did a lot to provide rights to women. She was made the global vice-chairman on social welfare of Inter-National Council. She addressed the serious matters of women on different forums. Moreover, she worked as a Working Council of the Women Parliamentary Caucus.
Her priority always revolves around women, their safety, education, health etc. She succeeded in getting unlimited love and popularity by her Hometown Swabi. Despite not having any political background she has earned huge respect from people with her work and determination.
Social Media Handles
Her social media account include
https://twitter.com/BushraGohar