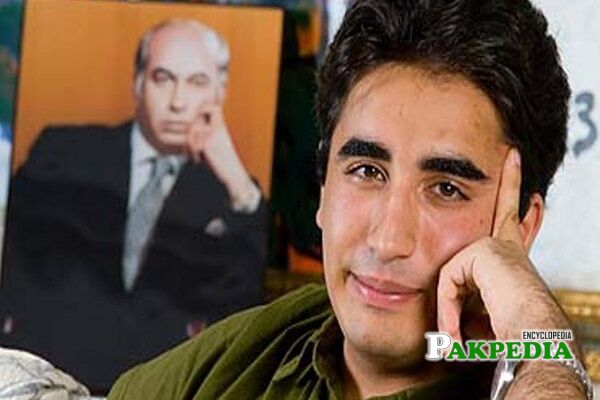 Bilawal Bhutto Zardari Biography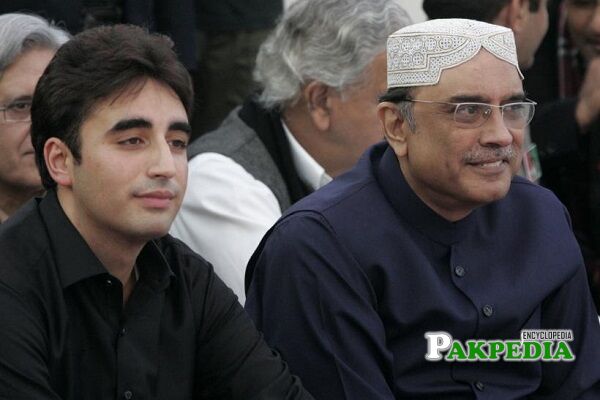 Bilawal Bhutto Zardari Father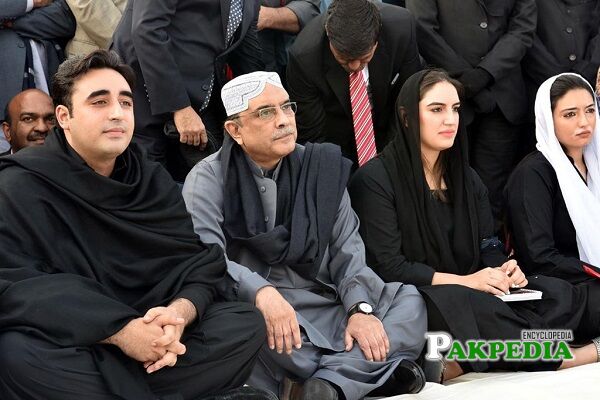 Bilawal Bhutto Zardari Family
Bilawal Bhtto Zardari age
Bilawal Bhutto Zardari Biography
He came under the limelight after the assassination of his mother, Benazir, when he was appointed as the chairman of PPP. Before this incident, he was only a student. Bilawal's childhood life was spent with his mother, who was on self-exile. During that period, he lived in Dubai and England. After the assassination of his mother, he was made the ceremonial chairman. After 7 years, he took control of the party in 2014. 
Bilawal started participating in political activities 2 years before in 2012. He made his entry in 2012 at his mother anniversary with an emotional speech. He is also the head of the Zardari Tribe after the demise of his grandfather Hakim Zardari. In the recent 2018 Pakistan General elections, he contested from NA-246, NA-200, and NA-8. He won from Larkana, NA-200, and became a member of the National Assembly. 
Bilawal date of Birth
Bilawal was born on 21st September, 1988 in Karachi. Currently, he is living in the same city.
Bilawal Bhutto Zardari Family
He belongs to the Zardari Tribe and maternal Grandson of the charismatic Zulfiqar Bhutto. Bilawal is the elder child of Benazir and Asif Zardari. He has two sisters, Bakhtawar and Asifa. His maternal uncles are Murtaza Bhutto and Shahnawaz Bhutto. His paternal aunts are Azra and Faryal Talpur. He is currently unmarried.
Education of Bilawal
He studied in different countries due to her mother's political life. First, he studied in Karachi Grammar School and then Froebel's International School Islamabad. After he left the country with his mother and family, he attended Rashid School for Boys. After he completed his early education, he went to Oxford, where he studied Modern History and Politics. He got a BA degree in 2012. Based on his seniority, his degree was promoted to MA degree.
Political career
Came from a strong political party, he was destined to be a politician. After the assassination of his mother, he was made the chairman, but his father, the co-chairman, ran the whole party. After completion of his degree at Oxford University in 2012, he came back and participated in the events held by the party. It helped him understand the political culture and have practical political experience. 
In 2014, he took control of the party and started engagements with senior political leaders. He also chaired high-level meetings and showed concerns for the general elections of 2018. His party was the first party to declare the manifesto of the party and promised to eradicate poverty if the power was given.  Under his leadership, his party remained the largest party in Sindh, and the third-largest party in Pakistan. 
It was also the first-ever elections of Bilawal. He contested from three different constituencies but won only from Larkana NA-200. He lost NA-264 Karachi and NA-8 Malakand to PTI candidates. On 13 August, 2018, he took the oath. His first speech on 17 august was widely covered. The speech was considered impressive. He asked Imran Khan to fulfill his promises that were made before the elections.
Stance on different issues
His opinion on several issues is mostly expected to be the same as the other leader of PPP which is wrong. He is either misunderstood or underrated to be aware of certain issues. His language barrier might also have restricted his message to the lesser people but his stance is probably better than many other politicians. He also appreciated by the analyst taking a strong stand on the issues that are considered sensitive in Pakistan.  
Women Empowerment
Having an agenda for a strong democracy, Bilawal believes the cause can only be achieved if we empower our women. In an interview with BBC, he stated that women must be made women must be taken on board to guarantee the progress. He also encouraged girls on Women's day for defeating many social taboos that we were hurdles in the way of their progress. When the "Aurat March" was called as a western agenda on social media, he openly expressed his support for them and stated that his party will stand for gender equality and rights of women. His ideas were practicalized by the Sindh government when it passed the Child Marriage restrain Act 2013. He also insisted in the National Assembly about the illegal marriage age and drew the attention of the government towards underage pregnancy.
Minority rights
He has always defended the minority rights at every platform. In 2012, he showed great concern for the demolition of a Hindu temple in Karachi. He has also shown his reservation son the misuse of the Blasphemy Law in Pakistan.
Extremism
 According to Bilawal, the main battle is between modernity and extremism that leads to extremism. He has often criticized the government for delaying the implementation of the national Action plane. When he found that some of the ministers had a connection with banned organizations, he immediately demanded their removal from the cabinet.
Freedom of Expression
He is a strong advocate of freedom of expression and has repeatedly shown his reservations of censorship. In a speech at Karachi Press Club on World Press Freedom Day, he said journalists are under severe life threats in Pakistan. After the right to life, right of expression is the most essential one, he added
Social Media Accounts
His social media accounts include