Babar Nawaz Khan is a politician who remained a National Assembly member from 2015-2018. He is the son of a distinguished and esteemed leader. He has also served as chairman of the National Assembly's Standing Committee on 'Human Rights.'
Despite making a lot of promises to the inhabitants of Haripur, he didn't deliver that much. This article has all the information about him, including Babar Nawaz Khan Biography.
| Title | Description |
| --- | --- |
| Personal | |
| Name: | Babar Nawaz Khan |
| In Urdu: | بابر نواز خان |
| Famous As: | Politician |
| Nationality: | Pakistani |
| Residence: | Islamabad |
| Religion: | Islam |
| Profession: | Politics |
| Belongs to: | Khalabat township in Haripur |
| Province : | Khyber Pukhtunkhwa |
| Oath Taking Date : | 06-11-2015 |
| Email : | [email protected] |
| Contact Number : | +92 321 9970079 |
| Home Town: | Khalabat Town Ship |
| Born | |
| Date: | 24th August 1986 |
| Family | |
| Parents: | Akhtar Nawaz Khan (Father) |
| Career | |
| Political Party: | Pakistan Muslim League (N) |
| Serve As: | Leader |
| In Office | |
| Role: | Member of the National Assembly of Pakistan |
| Dates: | 6 November 2015 |
| Constituency : | NA-19 (Haripur) |

Babar Nawaz Khan Biography
Babar is an emerging political figure and a valued member of PML-N. His political career is still in its early stages, but he is attempting to make significant steps towards being an influential member of his political party. He is an educated and trained Pakistani politician.
Haripur's youth completely supported him and considered him a true representative of their aspirations and sentiments. Babar assured them about projects like an economic corridor, dry port, and motorway. But sadly, he failed to fulfill his promises and claims.
However, he supplied Sui Gas to over six-hundred Haripur villages, which is considered his greatest accomplishment.
Babar Date of Birth
He opened his eyes in Haripur on 24th August 1986 to Hindko speaking family.
Education of Babar
He completed his education from 'Jinnah Jam-e High School & College' and did FSC Pre-Engineering from Abbottabad Board of Intermediate.
Babar Nawaz Khan Family
His father, Akhtar Nawaz, was a great leader who is known as 'Shaheed e Awam.'
Political Career
Initial Career
He stood for KPK's Assembly seat from PK-50 constituency as an independent contestant in 2014 but got defeated by Akbar Ayub. He got nineteen thousand four hundred and seventeen votes.
By-Election 2015
He got elected to Pakistan's NA as a PML-N member from NA-19 Constituency (Haripur) in the 2015 by-election. He defeated PTI's candidate by securing one lac sixteen thousand six hundred and twenty-four votes.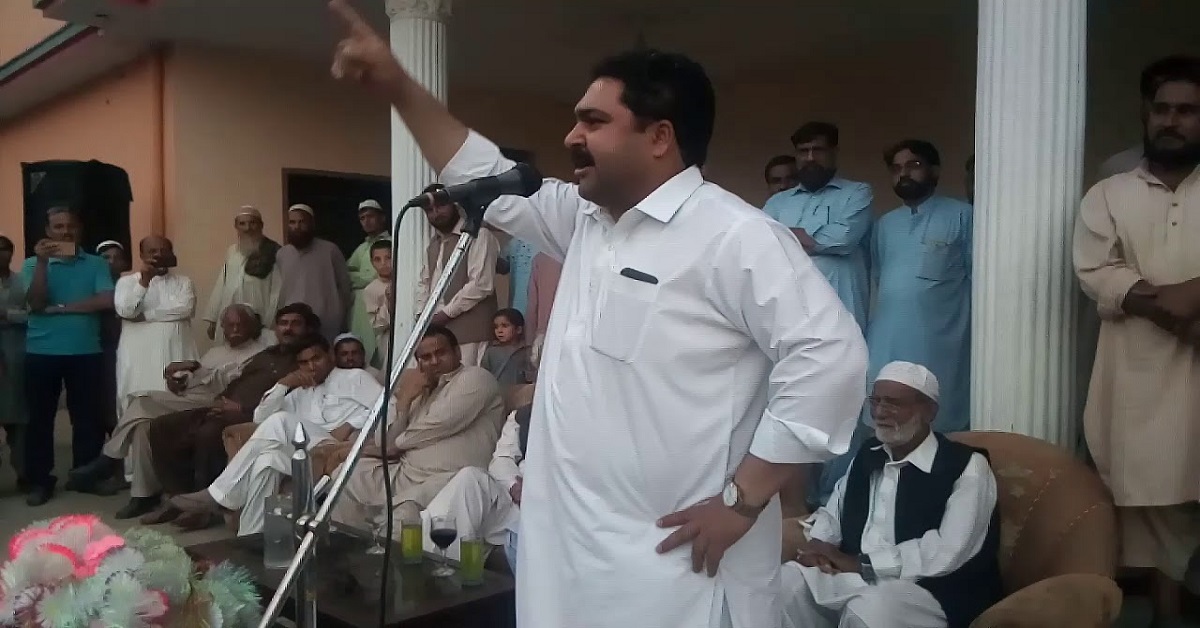 Appointment as Chairman of Standing Committee
During his time as a National Assembly member, he served as chairman of the National Assembly's Standing Committee on 'Human Rights.' He backed by fifty percent of Haripur's youth vote.
Regrettably, during his term, he didn't deliver that he had claimed to the Haripur people. Singer Rafaqat Ali also recorded a song for him to encourage him in the 2018 general election.
General Election 2018
In the 2018 general election, Umar Ayub defeated him from NA-17 Constituency.
Achievement
His most significant accomplishment in his term 2015-2018 is the Sui Gas supply to over six-hundred Haripur villages. He was the youngest parliamentarian in the previous government.
Social Media Handles
His social media account include
https://www.facebook.com/BabarNawazKhanOfficial/
https://twitter.com/BabarNawazKhan7