Babar Khan is a Pakistani TV Actor and Model. He is best known for his role, in Hum TV serial Ek Tamanna Lahasil Si which earned him a nomination for best supporting actor at 1st Hum Awards.Khan was born to a Muslim family in Lahore, and attended Bahria College, Karachi for education.[1] education  education
| Title | Description |
| --- | --- |
| Personal | |
| Name: | Babar Khan |
| In Urdu: | بابر خان |
| Nick Name: | Bobby |
| Famous As: | Babar Khan |
| Nationality: | Pakistani |
| Residence: | Karachi, Pakistan |
| Education: | Bahria college Karachi |
| Religion: | Islam |
| Profession: | Acting, Modeling |
| Height: | 5 feet 9 inches |
| weight: | 76 KG |
| Waist: | 34 inches |
| Eye color: | Brown |
| Hair color: | Black |
| Body type: | Slim |
| Born | |
| Date: | 22 February 1985 |
| Zodiac: | Pieces |
| Place: | Lahore, Punjab |
| Family | |
| Ethnicity: | Punjabi |
| Spouse: | Sana Khan(late)(2013-2014) Bisma Khan (2015-Present) |
| Children: | Two, a son and a daughter |
| Daughter: | Mariam khan |
| Son: | Ibrahim khan |
| Career | |
| Occupation(s): | Acting, Modeling |
| Genres: | Romantic, Serious |
| Serial & Movies | |
| Name: | Ik tamanna lahasil si, Rukhsar, muhabbat khwab safar |
| Debut drama: | Ik tamanna lahasil c |
| Professional Work | |
| Years Active: | 2012 |
| Famous Acts: | Rukhsar, Ik tamana lahasil si |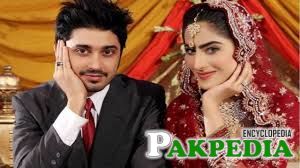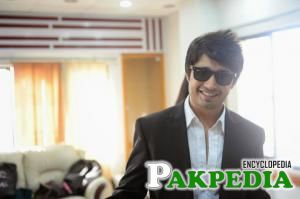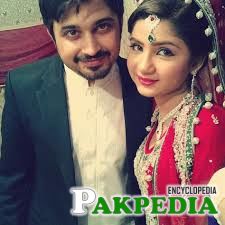 Biography
Babar Khan is well known Pakistani actor and model. He born on 22nd Feb,1985 in Lahore. He is 32 now. He acquired his education from Bahria College Karachi. He is married and father of two childs,one son and one daughter. His first wife Sana who is also a TV actress, got died in an accident and after a year of her death, Babar got married again with his cousin Bisma. His star sign is Pieces. His childrens names are Ibrahim khan and Mariam khan.
Career
Modeling
Babar Khan joined showbiz at very young age as a model. He has handsome looks with confidence which earned him success as a model in short time. Soon Babar Khan became one of the successful male models of Pakistan.[2] pakistan model
Acting
After becoming an accomplished model Babar Khan started his acting career. Babar Khan appeared on small screen for the first time in a TV serial 'Shehre Dil Key Darwazay' which was aired on ARY Digital channel. Babar Khan appeared as a strong and skillful actor in this serial and amazed everyone. Acting of Babar Khan not only attracted viewers but also other directors and this serial opened the doors of success on him. After that Babar Khan worked in many famous and hit TV serials of different channels. One of his memorable TV serials is 'Ek Tamanna Lahasil Si' of Hum TV. His character and outstanding acting in this serial was praised by everyone. Babar Khan also got nominated for this serial in Hum Awards.
Babar khans dramas list
Band Khirkiyon Ke Peeche
Darbadar Tere Liye
Ek Tamanna Lahasil Si
Jhumoor
Kitni Girhain Baqi Hain
Lagaao
Moum
Rukhsar
Shehre-Dil Key Darwazay
Mehmoodabad Ki Malkain as Nasir
Tera Woh Pyaar
Thora Sa Asman
Marriage Life

Babar Khan got married twice, her first wife was a model/actress Sana Khan, got married in 2014, after her death in car accident, he got his second marriage with a teen age girl Bisma Khan in 2015. 
First marriage with Sana khan
Babar Khan and Sana Khan's wedding was like a fairytale come true.Sana was one of the contestants of Veet Miss Super Model Contest and was selected through proper selection process, she was beautiful, very smart, hot, and God gifted so she made her own way out and was applauded and encouraged by judges of the contest and viewers. She started her career as a model and soon she was offered to work in Pakistani Dramas. She appeared in many TV commercials. She is known for her acting in drama serial "Parchaiyan".She was young and got married at an early age with Babar Khan in December, 2013 who is widely known for his drama serial "Ek tamana Lahasil Se". It was their love marriage and couple enjoyed their few months together.It was a perfect match, both fair in complexion and cute, made a gorgeous match. Babar Khan was supportive to her wife that he didn't ask her to quit working in the showbiz Industry. Both were lucky enough that they got privilege of working together in same projects and dramas and their chemistry on screen was visible and the couple really looked cute with each other.The couple expressed their interest of working together in dramas. They said that they enjoy. They were one of the most romantic couples of the Pakistani Drama Industry.Both were lucky enough that they got privilege of working together in same projects and dramas and their chemistry on screen was visible and the couple really looked cute with each other.[4] with sana khan  
Sana khan and Babar khan met a terrible accident
Sana Khan was with her husband Babar Khan on her way back to Karachi from Hyderabad, it was Friday, March 7, 2014. Probably her husband was driving the car. Suddenly the car overturned as he might be driving with much speed and they met a very serious accident near Looni Kot on super highway almost 30 kilometers from Hyderabad. Both sana khan and babar khan were badly injured and they were bleeding. Soon after receiving the news of the accident, the police and the ambulance reached the affected spot in a short span of time and they were both shifted to Liaqat University Hospital, Jamshoro. In the hospital, she could not survive to those injuries and succumbed to her scratches before even getting any medical aid whereas her husband had been in extreme critical condition. He was in hospital and battled for his life. It is all about their fate that the couple could not get along for long rather they lived together only for some months. She passed away and he survived.The whole family of couple went in shock; no one could believe all that happened with the blink of an eye. One moment they were happy, living, the other moment things had turned strange. Even all the celebrities were shocked and sorry to hear the news.The whole experience left this actor so shaken that he did not even give any interviews after that even though many talk show hosts wanted to interview him.[5]sana's death
Second marriage with Bisma Khan
Babar Khan married Bisma Khan in 2015. Bisma Khan is cousin of Babar Khan and she was studying in school when they get married. Now they are parents of a baby girl and a boy named Mariam and Ibrahim respectively. Babar Khan has moved on and he has started acting again on TV.
Interview in Shaista Lodhi morning show
For the first time Babar khan discusses Sana Khan's death and how his 2nd wife helped him recover from it in Shaista wahidi's morning show.In a recent morning show, Babar Khan was invited by Shahista Lodhi, where he was asked to talk about his first marriage, the car accident, how he overcame the trauma and how his family had supported him throughout his painful journey. He also shared an account of his individual experience.[6] Shiasta's show
criticism

People are debating if talking about his first wife infront of his second wife was okay or not. Furthermore, now that he has moved on was discussing the same painful incident (Sana Khan's death) a wise decision… During the show, big picture frames from his previous marriage (with Sana Khan) were seen hanging on the walls of the studio (right before calling his second wife and children on stage) which was deemed insensitive.