Azeem ul Haque, also known as Azeem ul Haque Minhas is a Pakistani politician who has been allotted the ticket for the Senate elections 2021. He is the son-in-law of former Prime Minister Raja Pervez Ashraf. Before the Government of Pakistan Peoples Party, he used to serve as an officer of the 18th grade in the Income Tax Group.
In 2013, he was secretly and surprisingly made alternate executive Director of the World Bank, replacing Javed Tala without having enough experience and capability. This article has all the information about him, including Azeem ul Haque Biography.
| | |
| --- | --- |
|      Title |              Description |
| Name: | Azeem ul Haque |
| Full Name: | Azeem ul Haque Minhas |
| Nationality: | Pakistani |
| Profession: | Politician |
| Previous Post: | Secretary and Officer |
| Marital Status: | Married: |
| Relatives: | Raja Pervez Ashraf (Father in law) |
| Party: | Pakistan Peoples Party |

Azeem ul Haque Biography
Azeem is a Pakistani politician who has previously functioned on many essential posts because of being the son-in-law of former Prime Minister Raja Pervez Ashraf. His appointments have always been questioned by people and the court. He abruptly switched from Grade 18 to 21 after PPP's Government that left everyone surprised.
He started from being an ordinary officer of the Grade 18 in Income Tax Group and soon moves to the Grade 20 officer of Old-age Benefits Institution after PPP came into power in 2008. In 2021, PPP announced the list of the Senators who will contest the 2021 Senate elections, and Azeem is one of the many candidates.
Azeem ul Haque Family
He hails from an ordinary family but after getting married to the daughter of the former PM Raja Pervez Ashraf, he enjoyed many privileges. Raja Pervez has served as a Pakistani businessman, politician, and agriculturist.
Career
As an Officer
Azeem served as an officer of the 18th Grade for Income Tax Group in the past. He served on that post for many years until his father-in-law Pervez Ashraf took control as a Prime Minister in 2008. After that, he left his job and became associated with Old-age Benefits Institution, where he was appointed as a 20th-grade member.
As a Secretary
Later, he again proceeded to Grade 21 and served as an additional secretary during his father-in-law tenure. A petition was filed against him, but later it was closed. It was clarified that Pervez Ashraf has nothing to do with these appointments.
As an Executive Director
Later he was appointed as an Executive Director of World Bank in 2013, for which he, along with Raja Pervez, was criticized and was given the title of Nepotism. Azeem was appointed on this post only because of being a son-in-law of a powerful man.
His appointment was criticized by the principal secretary and finance Minister because of not having sufficient experience for this post.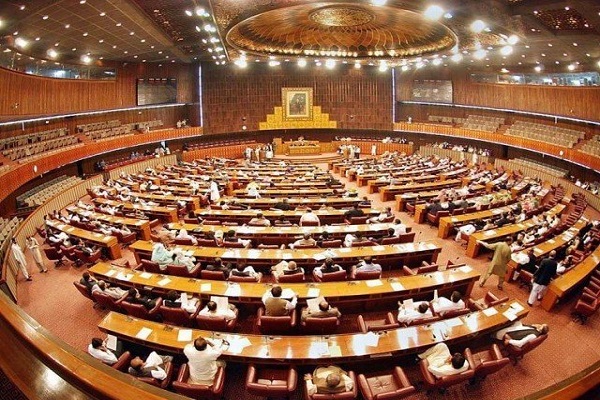 2021 Senate Elections
In 2021, Pakistan Peoples Party revealed the list of candidates who will elect for the Senate elections 2021. Azeem ul Haque is one of the candidates from Punjab. On 3rd March 2021, the elections will be held.