Syed Ata Ullah Shah Bukhari (23 September 1892 – 21 August 1961), was a Muslim Hanafi Deobandi scholar, religious and political leader from the Indian subcontinent.  His biographer, Agha Shorish Kashmiri, states that Bukhari's greatest contribution had been his germination of strong anti-British feelings among the Indian Muslims.
| Title | Description |
| --- | --- |
| Personal | |
| Name: | Syed Ata Ullah Shah Bukharii |
| Pen name : | Shah jee |
| Famous As: | Khatabat, orator, poet, political activist, historian |
| Nationality: | Pakistan |
| Residence: | Multan |
| Citizenship : | Citizenship |
| Education: | Deoband School & Sahih Bukhari |
| Religion: | Islam |
| Profession: | Khatabat, orator, poet, political activist, historian |
| Genre : | male |
| Subject : | Sunni Islam |
| Literary movement : | Khatme Nabuwwat |
| Associated Organizations: | Jamiat Ulema-e-Hind Jamiat Ulema-e-Islam Majlis-e-Ahrar-e-Islam Tablighi Jamaat |
| Started political career : | In 1916 |
| Central figure: | Khatme Nabuwwat Movement of 1953 |
| Ahrar Tableegh: | Conference at Qadian in 21–23 October 1934 |
| Interesting Facts: | Learned the Qur'an by heart from his father Hafiz Syed Ziauddin and taught the Quran for the next 40 years |
| Born | |
| Date: | 23 September 1892 |
| Place: | Patna, British India |
| Family | |
| Children: | Syed Ata-ul-Muhaimin Bukhari |
| Died | |
| Date: | 21 August 1961 |
| Rest Place: | Multan |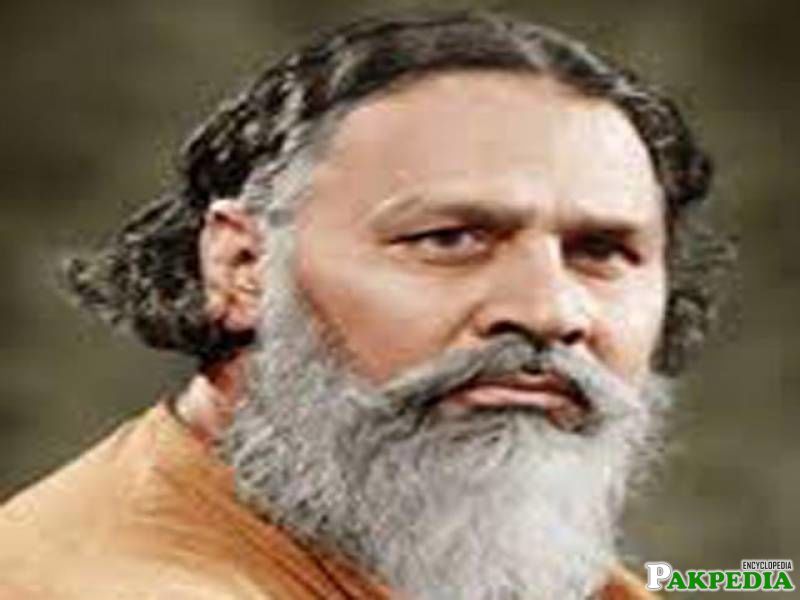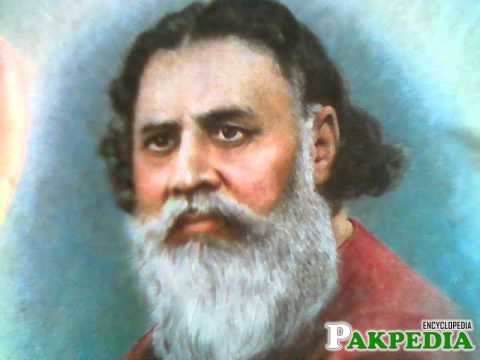 About
Early Life Education
Hazrat Ameer Shariyat, Attuallah Shah Bakhari was born in Patna, India, September 23, 1892. His father name was Hafiz Syed Zia uddin. He belongs to Syed family.Hazrat Attaullah Shah Bukhari got his early education from Gujarat. He received traditional education. He learned the holy Quran from his father, Hafiz Syed Ziauddin, when he was 10 years old. He completed his early education from Gujrat. He remained associated with Deohbond School in Saharanpur. Attaullah Shah and his father believed in traditional educational system because they considered that Islamic education is important for Muslims rather than any other education system. He was against the English educational system. He considered the teaching of English as against the religion; a commonly held view amongst the then Muslims. He learned the Islamic education with great devotion. One thing was very surprising and exceptional about his educational life; he had never become a regular student of any Madressah. Nor he had been to any prominent teacher of his time. He got the Fiqh education from Maulana Mustafa Kasmi and Hadith education from Mufti Hassan Amritsari. [1] He learned the Islamic education – great devotion
Oath
Bukhari had taken his first oath at the hands of Peer Meher Ali Shah, and second oath at the hands of Maulana Abdul Kalam Azad. He has attached himself with Deoband school of thought. [2] He  attached himself  Deoband – school of thought
Religious Career
Attallah Shah Bukhari started his career as a religious person. He started to teach Islamic education. He started his religious life in 1916, in a small Mosque in Amritsar and taught the Quran for the next forty years of his life. These things show that he had great love and devotion for religion. He was unique reader of the Holy Quran. When he used to recite the Quran everyone becomes silent and listening the Holy Quran. Most often people insisted him to recite Quran on different occasions. The people were greatly impressed by the style of his recitation of the holy book. He was a true preacher of the Holy Quran. Attaullah Shah Bukhari shared his ideas and thoughts with other people who belong to different school of thoughts. He also had friendships with socialists, and communists but he never got any influence from them. As Quran was the sole guidance for him. He wants Muslims to be active and striving all time, because he was strong believer of romantic socialism. He had studied Bukhari Shareef when he had been imprisoned for an anti government religious speech.[3] He was unique reader of ——-   the Holy Quran
Political Career
Attaullah Shah Bukhari started his political career in 1916. The accident of Jallianwallah Bagh had cast great impact upon him, that's why he started his politics. His biographer Shorish Kashmiri write about him, Bukhari was the strong anti-British antagonist. He was against British and British policies, he always opposed the British polices and hate them. Bukhari greatest contribution was that he had created anti British sentiments in the hearts of the local people.He delivered a great speech at Khilafat Conference held at Amritsar, 1919.[4] Bukhari was the strong  —-   anti-British antagonist
Joined INC
He joined the INC in 1921 in Calcutta. He delivered a very impressive and passionate speech there. Soon his popularity turned him into a leader, though he was arrested on 27 March 1921 because of that speech. Bukhari believed in attaining independence through non violent and constitutional means. INC member toured the country. He combined his politics with a vision of Islam and followed the injunctions of Quran throughout his life. He became an eyesore to administration. In 1923, he initiated a movement against Shudi Sangthan movement. In 1924, he participated in the unity conference held in Dehli. [5] he participated in the unity – conference  in Dehli
Other Work
Another great work of Attaullah Bakhari was Majlis-I-Ahrarar Islam. A number of religious political movements emerged from Punjab during the first half of 20th century. MAI was founded in 1929 in Lahore.MAI in collaboration with other religious parties worked against the Ahmadis. This group was then divided into two parties. One group has following members: Malik Laal Khan, Muhammad Alam, Maulana Abdul Qadri, and Maulana Zafar Ali Khan. The other group was led by Fazal Haq, decided to play active part from the platform of Majlis Ahrar-i-Islam. Fazal Haq was the chief of new party. Syed Attaullah Shah Bakhari participated the meeting convened by these parties. He was the member of the INC and JUH. He had started his speech after dinner, and continues the entire night till morning prayers. The audience in the meeting listened to him with full attention. "According to WC Smith he would have claimed to be India's most effective demagogue." With his oratory he would hold an audience of thousands inspired and attentive for hours. In fact he was prize asset of the MAI. He was religious and anti British.[6] With his oratory hold an audience – of thousands
MAI Evolved
When the MAI evolved from idea into organization on March 30, 1930, it held the first meeting at Islamia College Lahore under the presidency of Fazal Haq. By addressing this meeting, Attaullah Shah Bukhari urged upon youth to come forward and fight for Independence of their country. The MAI stood for equal distribution of wealth, eradication of corruption, respect for every religion, and freedom to live according to Sharia. Ataullah Shah Bokahari, in his presidential address at the session, invited the Muslim masses to cooperate with MAI in its struggle to safeguard the rights of the Muslims, through separate electorate and through the medium of a separate religious organization. The MAI attracted several groups to its rank, drawn mainly from the educated lower and middle classes, small shopkeepers and urban Muslim youth. [7] The MAI stood for equal – distribution of wealth
Oratory
Bukhari was known in India for his matchless oratory. His speeches were full of amusing stories from Arabic, Persian, Urdu, Punjabi and Multani. He had command on these languages. His graphics portrayed sorrows and suffering of the poor. He said to people during his speeches, your suffering will have got an end when the British rule will be end in India. He spreads his message all over the India. His speeches had great impact on the minds of the people.[8] His speeches were amusing – stories from Arabic
Death
Bukhari was died at the age of 69. A large number of people had participated at his funeral prayer in Multan.