Ata Ullah Shah Bukhari was an India-based Hanafi scholar, political, and religious leader. He was among the founding members of 'Majlis-e-Ahrar-e-Islam. Agha Shorish, his biographer, has stated that Shah's most significant work was to generate anti-British emotions among the India-based Muslim community.
He was a noted leader of Majlis-e-Ahrar-e-Islam, attached with opposition to the Ahmadiyya Movement, opposition to the foundation of a separate homeland Pakistan, and resistance to Quaid-e-Azam. This article has every detail about him, including Ata Ullah Shah Bukhari Biography.
| Title | Description |
| --- | --- |
| Personal | |
| Name: | Syed Ata Ullah Shah Bukharii |
| Penname : | Shah Jee |
| Famous As: | Khatabat, orator, poet, political activist, historian |
| Nationality: | Pakistani |
| Residence: | Multan |
| | |
| Education: | Deoband School & Sahih Bukhari |
| Religion: | Islam |
| Profession: | Khatabat, orator, poet, political activist, historian |
| Genre : | male |
| Subject : | Sunni Islam |
| Literary movement : | Khatme Nabuwwat |
| Associated Organizations: | Jamiat Ulema-e-Hind Jamiat Ulema-e-Islam Majlis-e-Ahrar-e-Islam Tablighi Jamaat |
| Started political career : | In 1916 |
| Central figure: | Khatme Nabuwwat Movement of 1953 |
| Ahrar Tableegh: | Conference at Qadian in 21–23 October 1934 |
| Interesting Facts: | Learned the Qur'an by heart from his father Hafiz Syed Ziauddin and taught the Quran for the next 40 years |
| Born | |
| Date: | 23rd September 1892 |
| Place: | Patna, British India |
| Family | |
| Children: | Syed Ata-ul-Muhaimin Bukhari |
| Died | |
| Date: | 21 August 1961 |
| Rest Place: | Multan |

Ata Ullah Shah Bukhari Biography
Ata Ullah was a multitalented personality who marked his name in Pakistan's history by rendering his dedicated services. He stayed associated with Deoband School; he believed that Islamic education is best for Muslims and was against English education.
Ata Ullah viewed English education as against Islam and learned Islamic education with devotion. The extraordinary and surprising thing about his education was that he never attended a Madrassa as a regular student and never remained under the supervision of any renowned teacher/mentor of his time.
Maulana Mustafa gave him Fiqh education, and Mufti Hassan gave him Hadith education. He is known for esteemed rhetoric that made him popular among the Muslim Community.
Ata Date of Birth
He opened his eyes on 23rd Nov 1892 in Patna, British India.
Education of Ata
His father, Hafiz Syed Zia-ud-Din, gave him early religious education, and under his guidance, he memorized the Quran. In 1914 he moved to Amritsar at the age of 22. In Saharanpur district, he associated himself with 'Deoband School.'
Ata Ullah Shah Bukhari Family
His son Syed Abuzar Bukhari was a Pakistan-based intellectual, writer, poet, orator, and scholar. He served as President of 'Majlis-e-Ahrar-e-Islam and was a notable figure of undivided India's freedom movement.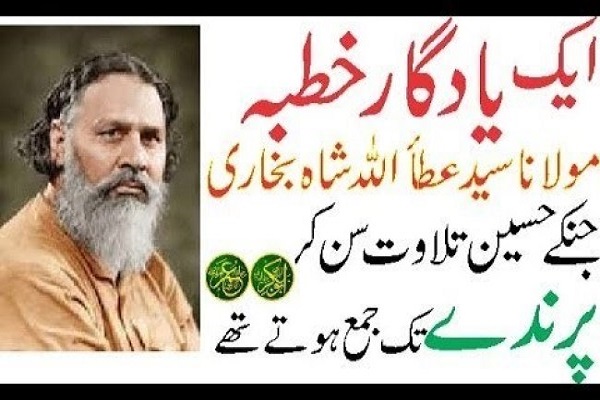 Career
Initial Career
He started his career by preaching Islam in a small Masjid in Amritsar and kept teaching Holy Quran for forty years. He kept friendships with communists and socialists but didn't completely accept their views and ideology.
Religious and Political Career
In 1916 he began his political and religious career. He portrayed the poor's sufferings and sorrows in his speeches and showed them an array of hope that their difficulties would end with the British Empire's end.
Participation in INC Movements
He took the 1st step of his political career by participating in INC (Indian National Congress) movements in 1921 from Calcutta and got arrested on 27th Mar 1921 for delivering a loaded speech. The administration started taking him as an eyesore.
An official stated that 'Ata Ullah is a person who deserves to be kept imprisoned to keep him away from INC leaders.' He spent a huge part of his life teaching insurgency and was an engaging speaker, having the ability to influence and convince the crowd.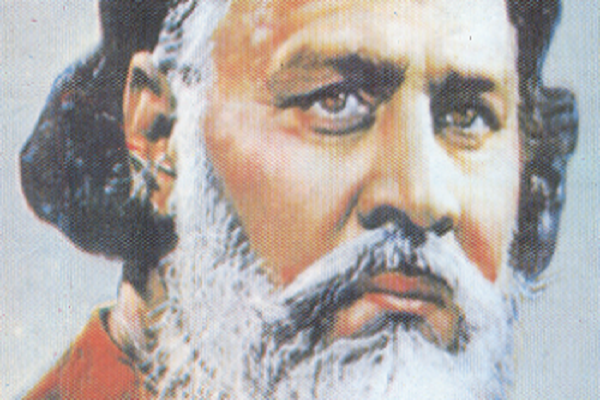 Founded All India Majlis-e-Ahrar-e-Islam
Following the Nehru report, he established 'All India Majlis-e-Ahrar-e-Islam' with Zafar Ali, Master Taj-ud-Din Ansari, Hissam-ud-Din, Habib-ur-Rehman Ludhianvi, Chaudhry Afzal, and Mazhar Ali Azhar on 29th Dec 1929.
In 1943 he passed a resolution to oppose India's partition and added a sectarian aspect in its objections by describing Jinnah as a disbeliever to spoil his reputation. He campaigned against Ahmadis and, from 21st Oct to 23rd Oct 1934, organized an 'Ahrar Tabligh Conference' at town Qadian.
Established Aalmi Majlis Tahafuz Khatam-e-Naboowat
He established 'Aalmi Majlis Tahafuz Khatam-e-Naboowat' in 1949 and was appointed as its 1st Emir and was a leading figure of 1953 Khatam-e-Naboowat that demanded the Pakistani government to pronounce Ahmadis as Non-Muslims.
Poetry
He also used to recite poetry and mostly adopted the Persian language for his poetic work. His son Syed Abuzar compiled his poetic verses in 1956 entitled 'Swati-ul-Ilham.'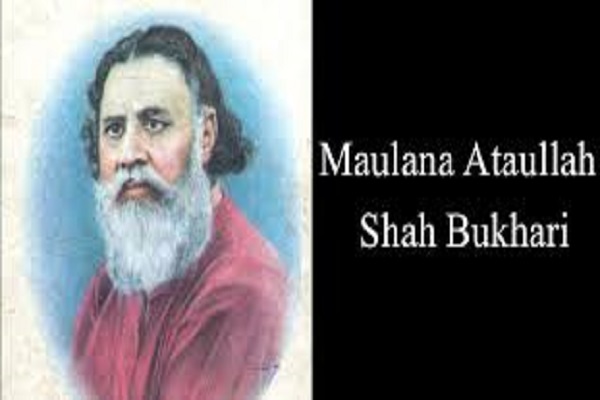 Ata Ullah Shah Bukhari Death
He passed away on 21st Aug 1961 and was embedded in Multan on Tareen Rd near Gultex Showroom.